If you are planning to stay in Malaysiano more than 30 days, then the Russians do not have to worry about getting a visa to Malaysia. The only thing that should worry you is the presence of a valid passport, return ticket, proper appearance and absence of pregnancy for more than 6 months. Yes, yes, this is not a thing! For women whose gestational age is more than 6 months, as well as for people with a defiant appearance or whose behavior contradicts recognized norms of etiquette, the simplified procedure for obtaining entry into the country may be denied. I do not know if there were such cases, but this is official information.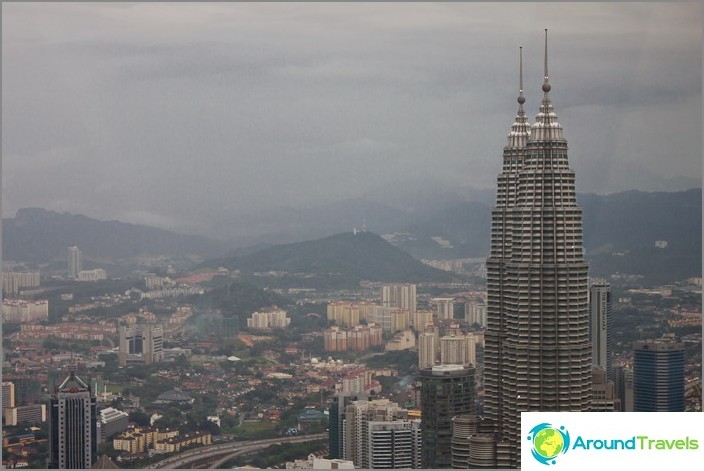 The content of the article
Do I need a visa to Malaysia
Simplified procedure for entering the countryimplies no need to apply for a visa. You only need to fill out an immigration card (which is important to keep until the end of your stay in the country).
You must have, I repeat again,valid passport, valid for at least six months from the moment of crossing the border of Malaysia, as well as a return ticket with a fixed date. It is also necessary to confirm the presence of a sufficient amount of money, calculated for the entire stay in the country. This amount should not be less than $ 500. Last asked in very rare cases, almost never.
No visa fee is charged for this service.
Visa to Malaysia for Russians
If your presence in the country is supposed to last more than one month, then you need to worry in advance about the issuance of a document, that is visas
A visa is issued at the Malaysian Embassy even in Moscow, at least in any other city where this consular office is located.
Here you must submit:
- valid passport
- invitation (tourist, private or business)
- return ticket with the date indicated on it (it is cheaper to search and compare prices on Aviasales.ru and Skyscanner.ru)
- two questionnaires with a photo, filled out in English.
The cost of obtaining such a visa will cost $ 0, but it will take place up to two weeks. For a fee, this period can be reduced, but a maximum of three days.
Long stay in Malaysia
Well, if you suddenly thought that you want to become a law-abiding citizen of Malaysia, then you need to take into account some of the nuances.
First, you cannot become a citizen of this country just! Only if you demonstrate to the country any special merits.
But there are legal ways to settle well in this country.
- You can interest the Malaysian side with your professional abilities, none of which are aboriginal.
- You can get a student visa by enrolling,for example, on language courses. Your university entrance doubles the chance of settling here in half. True, it will cost you a certain amount of money and this amount is not at all small. So, training for a period of 4 months will cost about 80,000 rubles (a visa is issued for 6 months). Education at the university - from 150,000 rubles per year.
- Your activity as a legal entity opening an offshore company is also a great chance to live and work on legal grounds.
- Your happy hit by the Malaysia - my second home government program.
That is, a student visa to Malaysia is the most affordable option, unless of course you have found a job.
Life hacking 1 - how to buy a good insurance

Choosing insurance is now unrealistically difficult, so to help all travelers, I compile a rating. To do this, I constantly monitor forums, study insurance contracts and use insurance by myself.

Life hacking 2 - how to find a hotel 20% cheaper

First, choose a hotel on Booking. They have a good offer base, but the prices are NOT the best! The same hotel can often be found 20% cheaper in other systems through the RoomGuru service.

Discount hotels