I was just coming to the end of the second short my tourist visa, and it was necessary either to extend for 1 month for 1,900 baht, or to secure. And just then Mae Sai turned up almost on the way, how not to call in, not to save a lot of money.
After vazarana to cambodia I was a little nervous, they would suddenly plant again,but I do not know how to behave at the same time. But the visitor at Me Sai is just some kind of a fairy tale. The whole process took literally 15 minutes, and no problems, divorces, unclear moments. I'll tell you in order.
The content of the article
Vizaran me sai
Thai border there
When I approached the arch, there was a huge line. I was already upset, but having come even closer, it became clear that this was a line of Asians, but I had to go where it was written in English, and where there wasn't a soul. Well, at least somewhere the other way around, and then in Bangkok airport at the passport control queue of foreigners is huge, and in the window for Thais no one.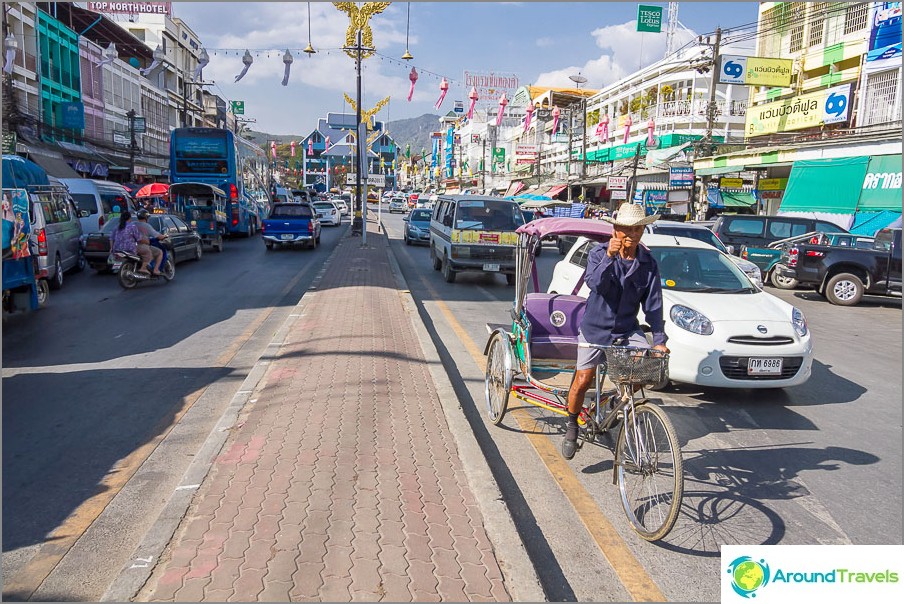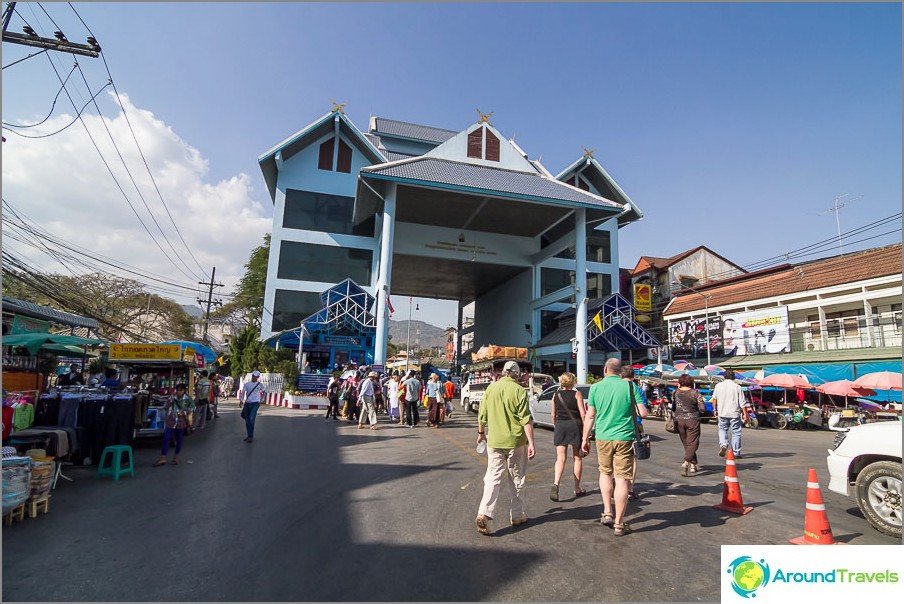 Having passed the border, we go a little on the left side of the street, and then we go to the right, as in Myanmar, the movement is right-sided, like in Russia.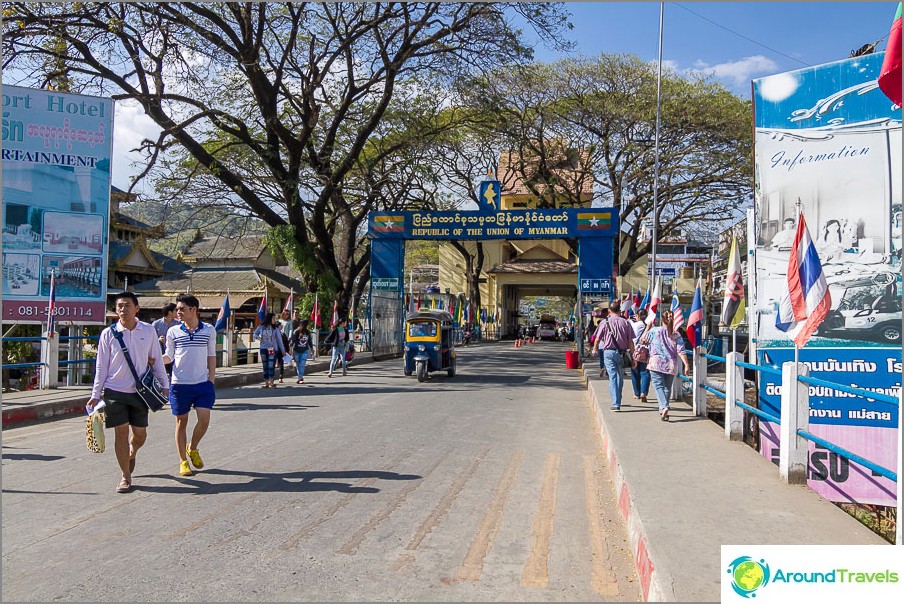 Myanmar border
This is the fastest and most joyful moment. Match, passport and 10 dollars, you are asked if you go shopping, and if you say no, then immediately and without question, put a stamp on the image and a stamp on exit. Cool!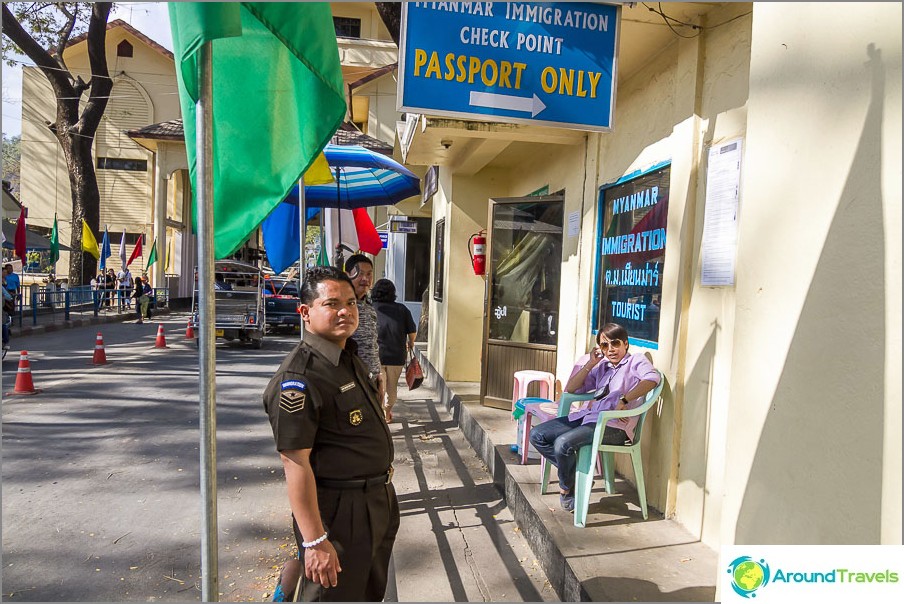 Turn around and go back. The entrance to the Thai border will be on the left side of the road.
Thai border back
We approach the arch, we take the immigration card andfill it up. It's all as usual, from some embarrassing moments: Port embarcation - Mai Sai, Port disembarcation - Tachilek. Although it may seem to me and write something else, I don't look at all, almost never look at these cards.
Here at the border you may be asked to show money. According to the rules for 1 person you should have 20,000 baht, and for a family 40,000 baht. I don't know if they often ask, but they didn't demand anything from me.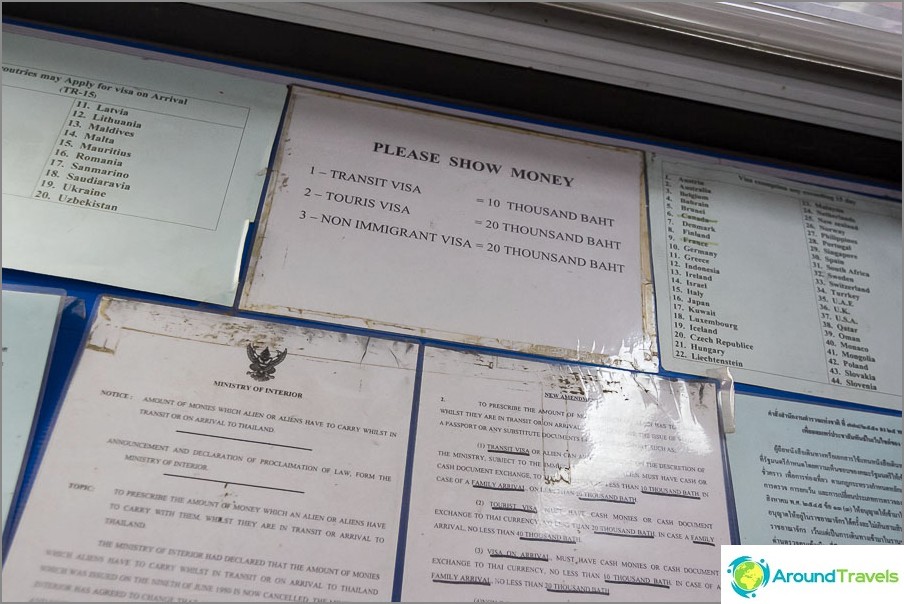 Nuances
If you are driving, its bestdo not park at the very arch, but a little earlier, otherwise you risk standing in a traffic jam for 15 minutes. Alternatively, turn right in front of the arch (or at the previous turn, it is 100 meters before reaching), and park on the back side. There is paid parking nearby, but I found a place on the main road.
Buy 10 dollars in Me Sai turned wholea problem. I went around all the banks in the district and only in one, the nearest to the border were found. All the others said that they did not have such small bills. Therefore, it is better to buy dollars in advance.
If you do not have dollars, you will have to give 500 baht. Most likely they are best to have without surrender, and then you never know what.
Vizaran in Mesai according to experienced reviews can be doneonly twice in a row, and then problems may arise. Therefore alternate. First, in Mae Sai two times, then in Chiang Khong, and then you can go for a double visa to Laos (Vientiane).
The border runs from 8 am to 18 pm. It is better to arrive no later than 16-17 hours to catch. They also say that later 17 are no longer allowed.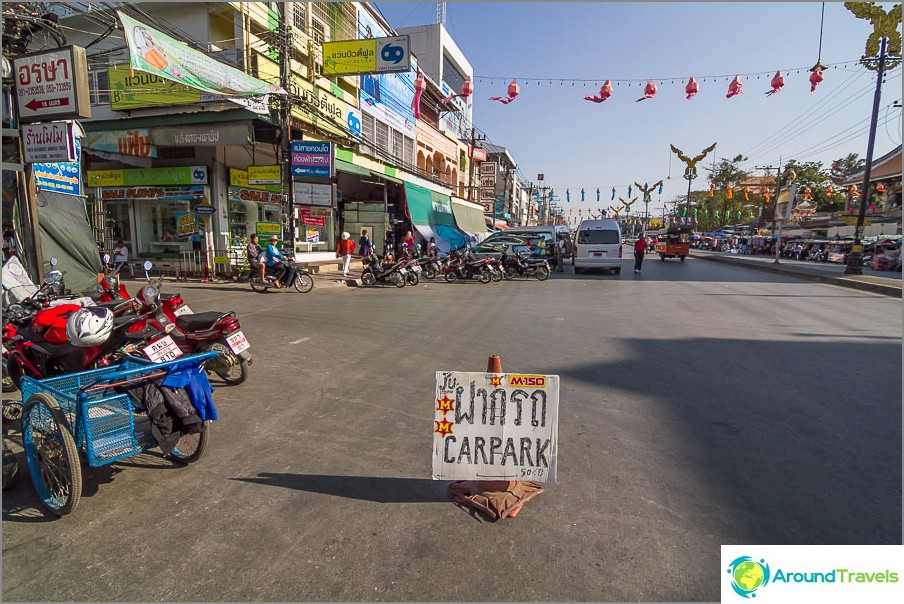 After updating the stamp and once again in TaeYou can walk to the northernmost point of Thailand and take a picture there. It is located near the river-skunk separating the country. You need to go along the malls on the right side.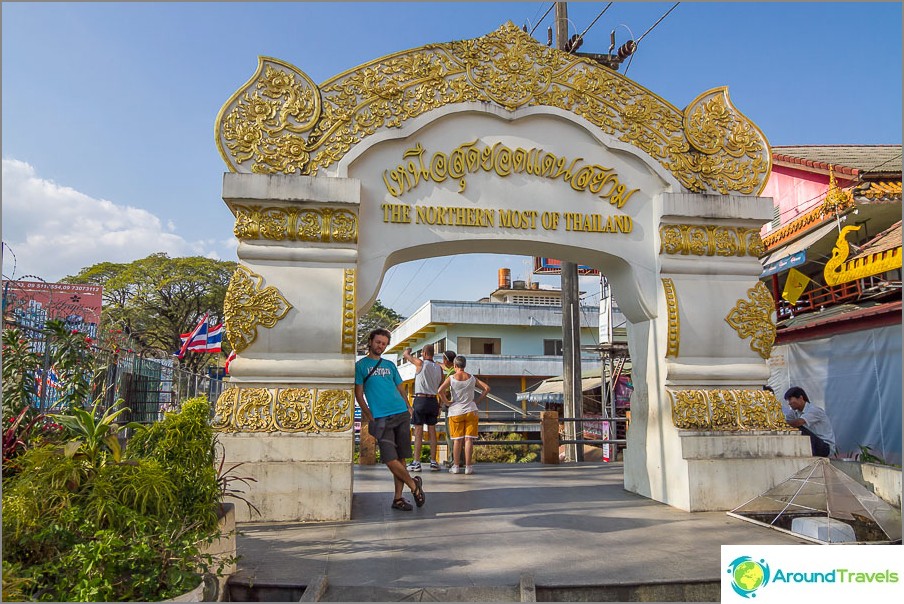 How to get to Me Sai
I arrived by car, and I think this is the mostconvenient option. But it is better, of course, to take four fellow travelers, then the expenses divided for all will be far from great. Let's estimate - a car is 1000 baht per day, gasoline is somewhere else 1000 baht, for a total of 500 baht per person, which is comparable to the cost of a bus.
And if there are no fellow travelers, then you need to try to do it in one day on buses. To do this, buy a ticket in advance to Me Sai on bus station in chiang mai in the bus company Green Bus. You can try on the day of departure, but tickets may not be, especially in winter. Coming on the very first flight, then there will be more time in stock.
If there are no tickets to MeSai, then first go tobus to Chiang Rai, and then transfer to a minibus to Me Sai, it's a little longer, but you have time for it in a day. The bus will bring you to the bus station, and here you need to take a songteo or a tuk-tuk and get to the border itself, not far there. Back also through Chiang Rai.
If you still need to spend the night in MeSai, the hotel can be viewed on the service. RoomGuruwhere it is convenient to compare hotel prices in different booking systems.
On the map
Me sai
Me sai
The border town, where they go to do vizaran. The northernmost point of Thailand. Details about vizaran.
The border town, where they go to do vizaran. The northernmost point of Thailand. Details about vizaran.
Life hacking 1 - how to buy a good insurance

Choosing insurance is now unrealistically difficult, so to help all travelers, I compile a rating. To do this, I constantly monitor forums, study insurance contracts and use insurance by myself.

Life hacking 2 - how to find a hotel 20% cheaper

First, choose a hotel on Booking. They have a good offer base, but the prices are NOT the best! The same hotel can often be found 20% cheaper in other systems through the RoomGuru service.

Discount hotels