One of the reasons for living in Krabi province is prettyclose vizaran to malaysia. Indeed, Aonang is one of the closest resorts to the border. (By the way, if you need a house, we have personally collected catalog of houses in Krabiwhere more than 70 houses with a map and photo. Housing the same for a short period, while you are looking for a house, you can forget it through RoomGuruThis is the most convenient service.
Of course, you can live in other cities / towns,located even closer to the checkpoint and at the same time also by the sea, but they are not so famous and popular. And so on the border with Malaysia and go from Phuket and Samui. Note that there are at least two main border crossings, do not mess up. Well, and those who do not know why we need vizarans, read our general article about Thai visas.
We did not come to live in Aonang because of the vizaran, but I agree that the vizaran from here is relatively convenient. When we lived in Bangkok and traveled to clerk in cambodia, the distance was less, but you do not wish to pass the border there to the enemy.
The content of the article
Vizaran from Krabi to Malaysia
cost of
Since we had a rental car for a month, we only had to pay for gas. And so, let's calculate:
- The cost of renting a car for 1 day is about 1,200 baht.
- Gasoline for 640 km somewhere 1800-2200 baht (depending on the gluttony of the car and the type of fuel).
Total cost goes about 3200 baht. If you go to four, you get very little money. It is clear that if you ride a bike, it will be cheaper (200-300 baht rent + 500-800 gasoline), but such long trips are an amateur.
Also during the season, winterers and longsters in Aonangoften get together, rent a mini-bus, and then the cost of the trip is about 500 baht per person. As an option, take advantage of a travel agent from a travel agency (1000 baht / person), but it is worth doing only if you are 1-2, or you do not know how to drive a car, and you cannot go with the guys in the minibus.
Road
From Krabi to Satun (transition Satun - Wang Kelian) wedrove twice, and drove a specially different road. The road in one direction took us 4.5-5.5 hours (320 km), depending on the speed, time of day and number of stops. By the way, it is very unpleasant to drive in the dark, because most of the road with very faded markings or without it at all. If you have bad lights or so-so eyesight, it will be difficult. I was saved only by the main beam, but it's impossible to go with it all the time.
The route was built by Google, it is me in this regard.quite satisfied. So, how to go almost without a difference. One way is shorter, but there are more pieces of the road with one lane (it is difficult to overtake trucks), and the second way is longer, but there are almost always two lanes. In total, the time was the same approximately. If I was asked now how I would go, I would choose a shorter way (here it is). Below on the map is the point where you need to go.
Go to Satun
Go to Satun
Quick and uncrowded transition from Malaysia. Read more about crossing the border in Satun.
Quick and uncrowded transition from Malaysia. Read more about crossing the border in Satun.
And here's another point on the map with a different bandwidth.Point Sadao - Padang Besar, he is in the province of Sadao (Sadao). Sometimes those who go under their own power go here. First from Krabi town to the city of Hat Yai by bus, and then on the crossbar to the border. It seems to me that it is more difficult to get to Satun on my own, first from Krabi by bus to Satun itself, and then on to the checkpoint.
Transition Sadao - Padang Besar
Transition Sadao - Padang Besar
Go to the town of Hat Yai, you can get here by public transport.
Go to the town of Hat Yai, you can get here by public transport.
Thai border
In fact, there is nothing to tell. Approach the border point, go back to the first building (just behind the windows), give your passport, you are stamped on leaving Thailand, and stomping on. Queues, as a rule, no.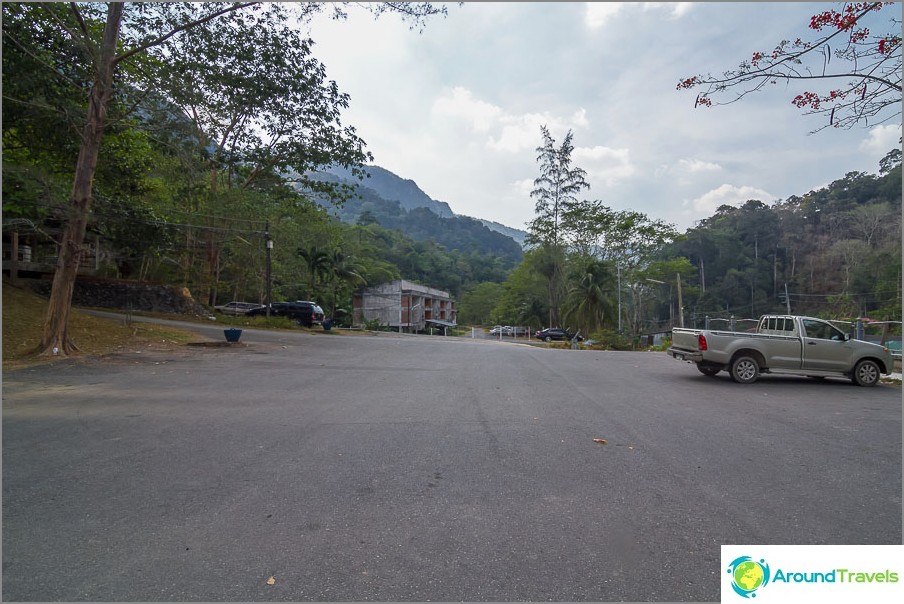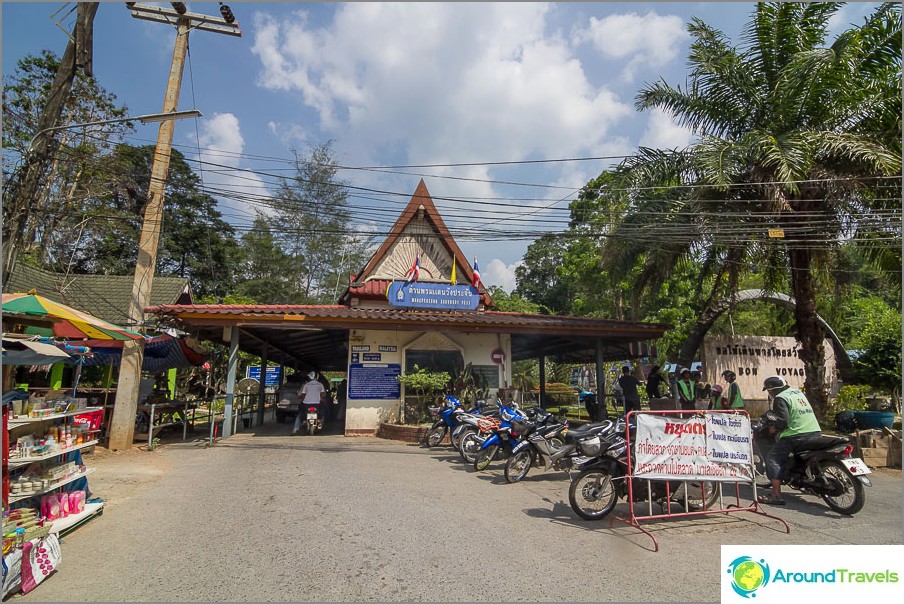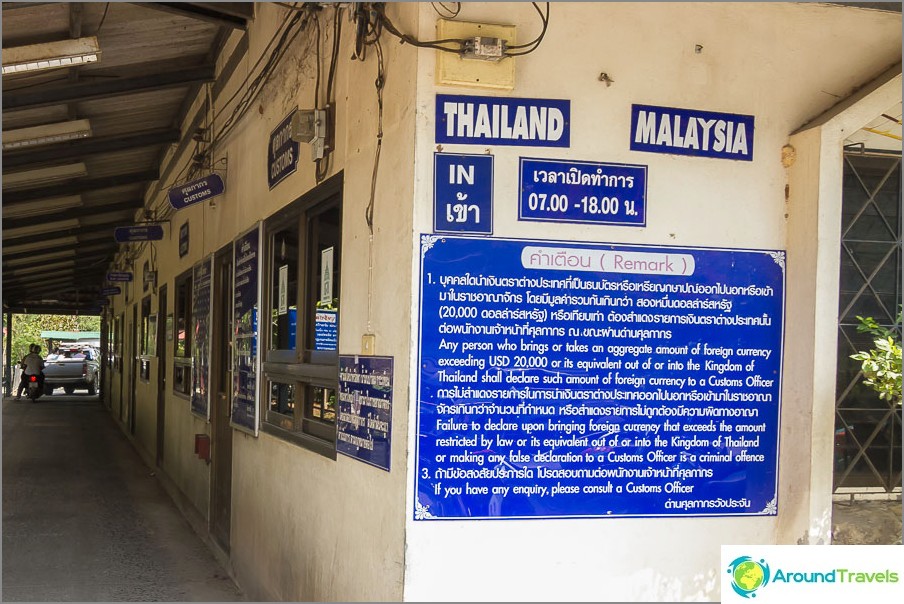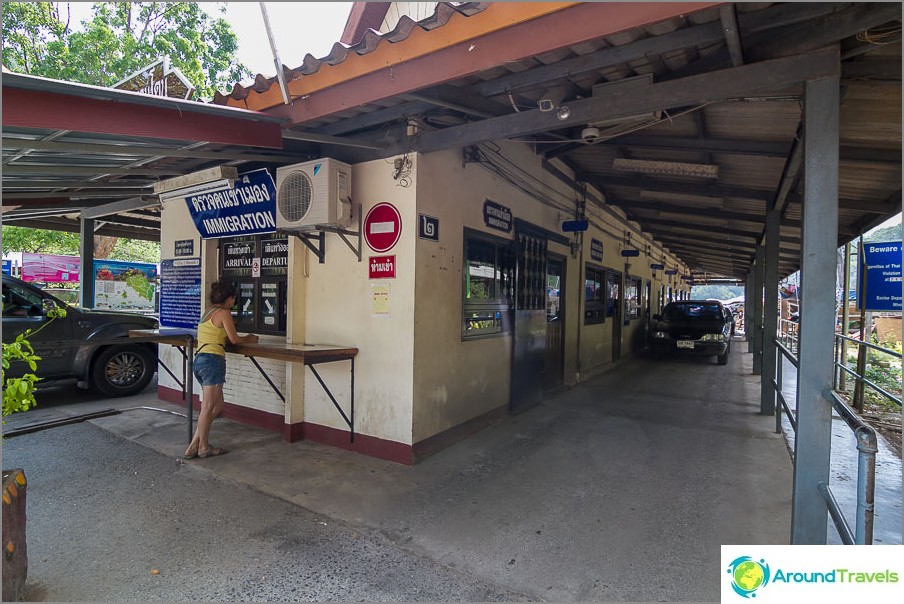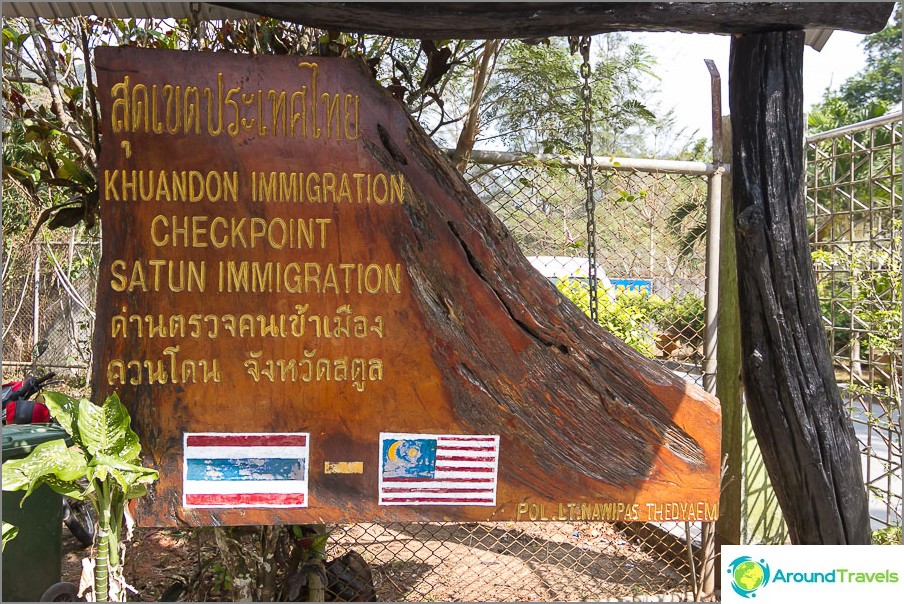 Malaysian border
Walk literally 100 meters and find yourselfnear the Malaysian border. In one window (Entry) passport give, you put a stamp on the entrance. Then you immediately give the passport to the next window (Exit) and you are stamped on leaving Malaysia. Queues, too, as a rule, no.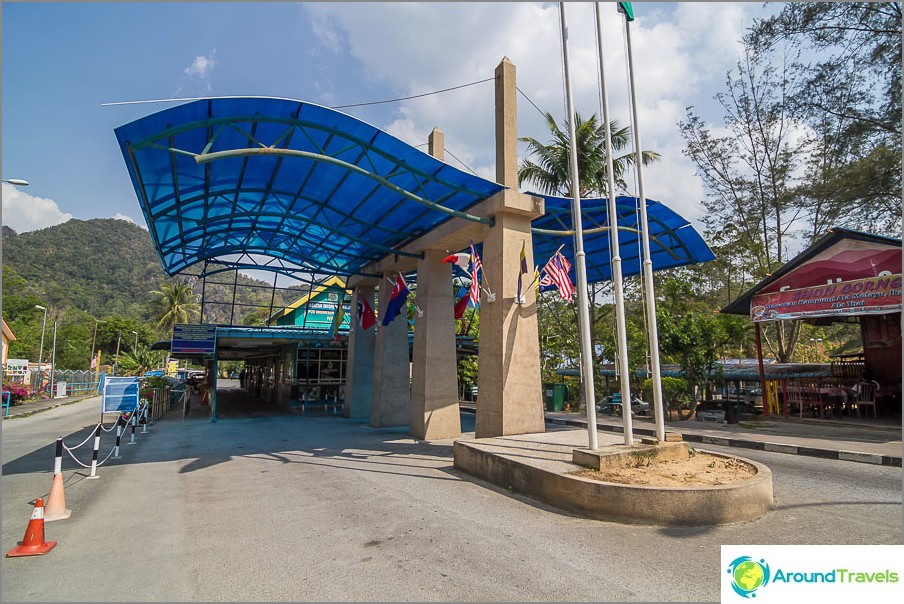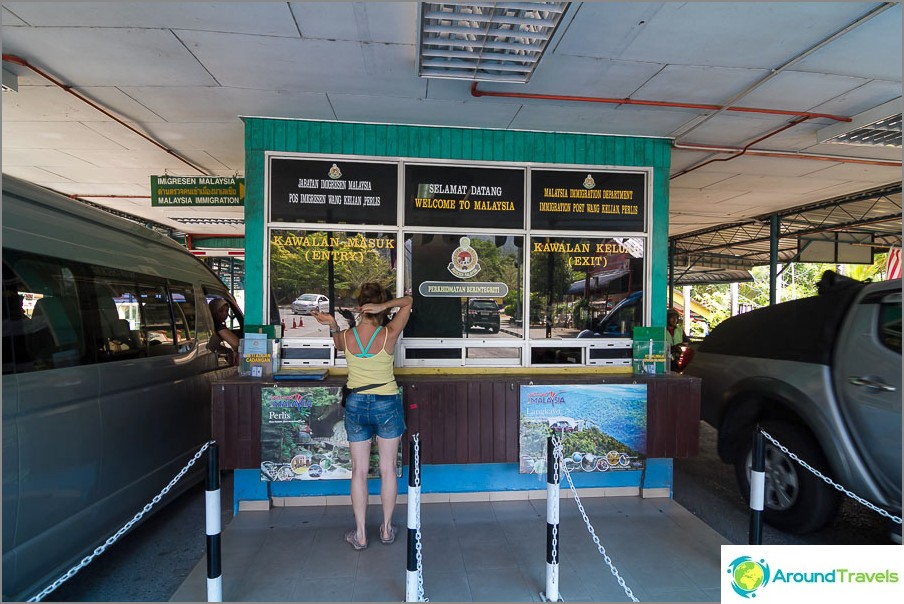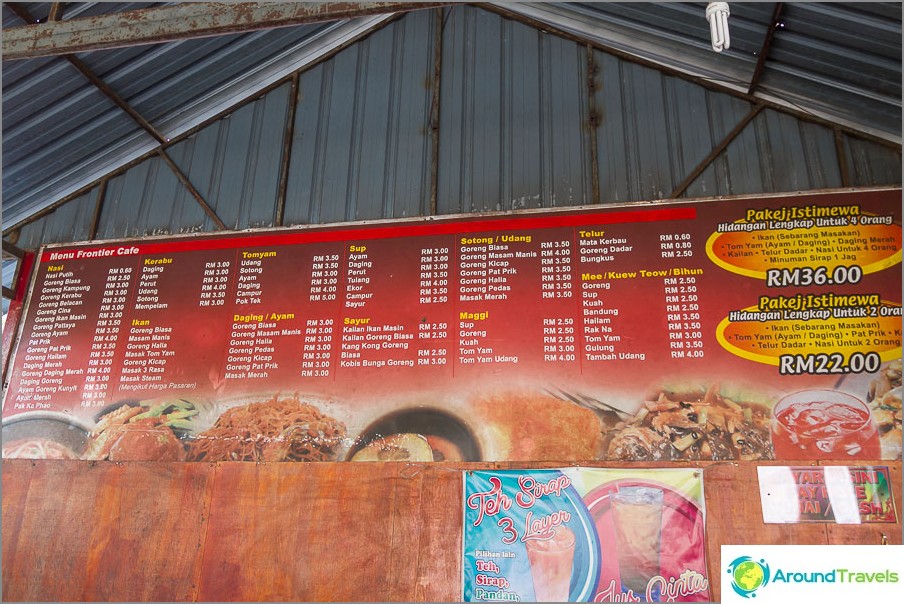 Back to thailand
Then go back to the Thai border. There, on the right, there will be a bon voyage booth in it, take an immigration card, fill it in as standard. And you can not specify the specific city of entry / exit, but simply Port of Embarcation - Thailand, Port Disembarcation - Malaysia. Then you give to the next window, where you have been stamped on leaving Ty. Honestly, I explain it longer, than you need time to figure it out. There, however, everything is very simple.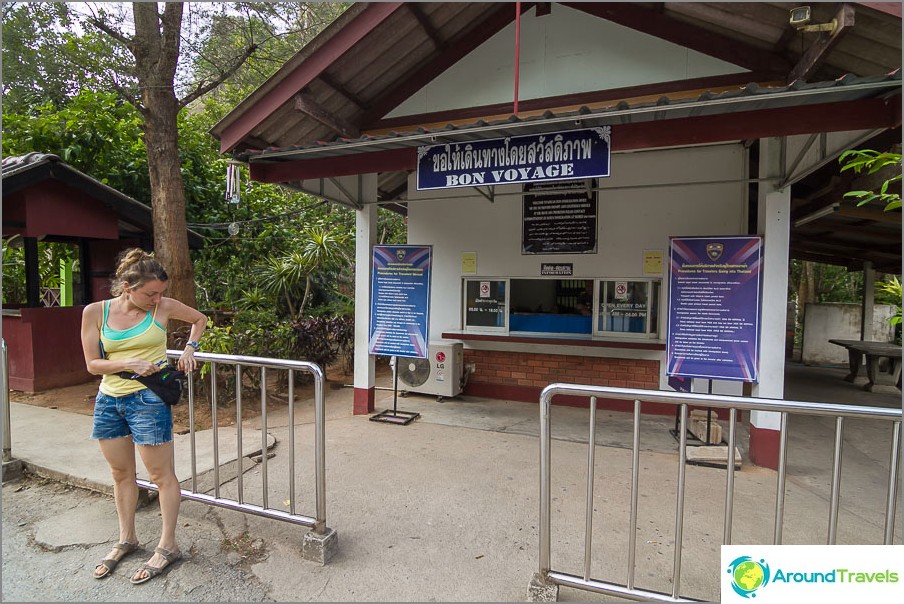 The whole process of border crossing takes about 15 minutes! And the second time there was a queue of guest workers, and then, everything went pretty quickly, if not 15 minutes, but 20
P.S. If suddenly you go a long way, then there will be a good European cafe with a lawn (for a child) on the way, and the prices are quite reasonable.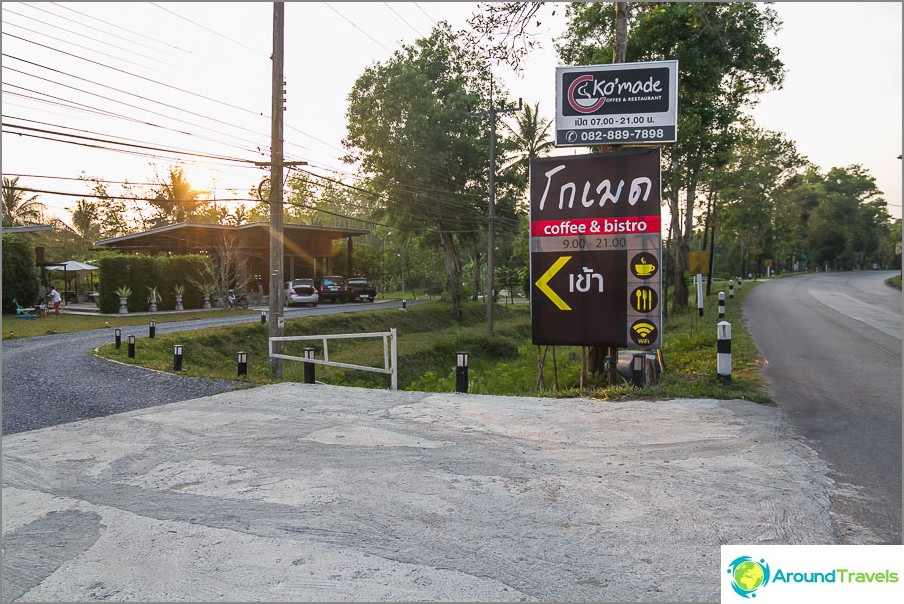 Life hacking 1 - how to buy a good insurance

Choosing insurance is now unrealistically difficult, so to help all travelers, I compile a rating. To do this, I constantly monitor forums, study insurance contracts and use insurance by myself.

Life hacking 2 - how to find a hotel 20% cheaper

First, choose a hotel on Booking. They have a good offer base, but the prices are NOT the best! The same hotel can often be found 20% cheaper in other systems through the RoomGuru service.

Discount hotels