Walking street - the most famous, you can evensay, the legendary street of Pattaya. This is the most haughty place in the whole city, a kind of attraction that justifies Pattaya's reputation as a "city of sin". The fact that every evening attracts a crowd of tourists to the center.
The content of the article
Volkin Street in Pattaya (Walking street)
Happy walking street is open to travel.transport, and in the evenings turns into a pedestrian. Although it is believed that entertainment on Volkin Street is "for adults only", there are families with children, people of retirement age and family. In principle, on Volkin Street there are just bars and restaurants, including Russians, where Russians gather and Russian music plays.
A place for an amateur, but once is worth going,look. Still, the same local attraction. But this is not a recommendation, I know, very many will not go down. This is not the Red Light District in Amsterdam, which looks more civilized. Although she is an amateur.
Husbands here obsessively offer to watch various pussy shows. I was once on this, work requires
But it's hard. In my opinion, not at all interesting. Nothing extraordinary, rather stupid and stupid. No idea who might like it. Yes, you can go neighing, but it is. And yes, there are some really scary women.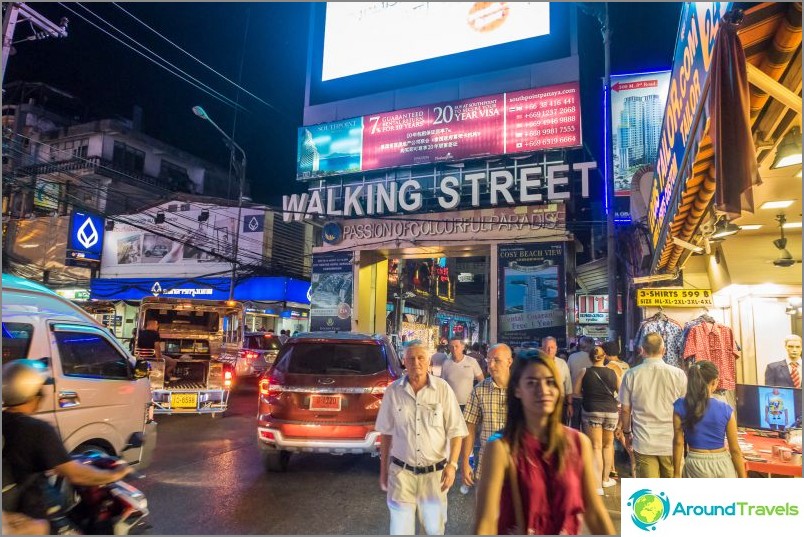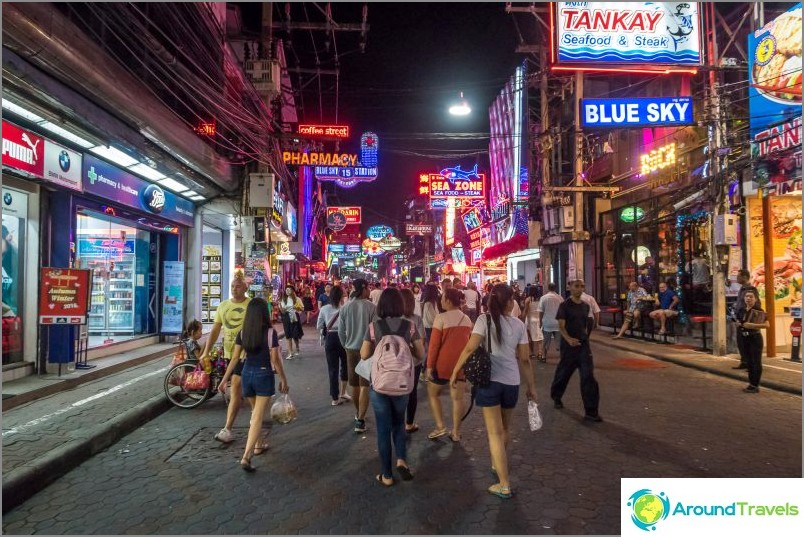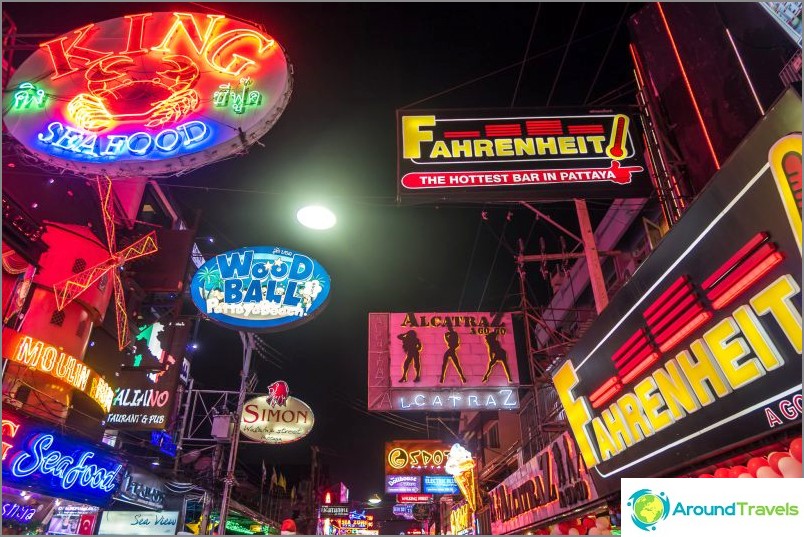 There are a lot of Indians and Arabs on Volkinghighly. And of course, trances and ledibies. It looks like they come to see. But you can not be afraid that someone will start pestering, ladyboy or an ordinary girl of easy virtue. I mean, no one will be forced to drag the club if you are not interested. Since the girls / boys are at the entrance, it is not necessary to go on the tourist-onlooker. Just go and gaze around, which most do. But if you are really looking for adventure and all sorts of sexual joys, then you will be dragged and served.
Photo or selfie can be done usually without problems. Ladiboi love to pose like that. I didn't, because I don't need it, so I'll not be bothered. And, unfortunately (or fortunately), I will not have a review and rating of go-go bars, not my profile at all.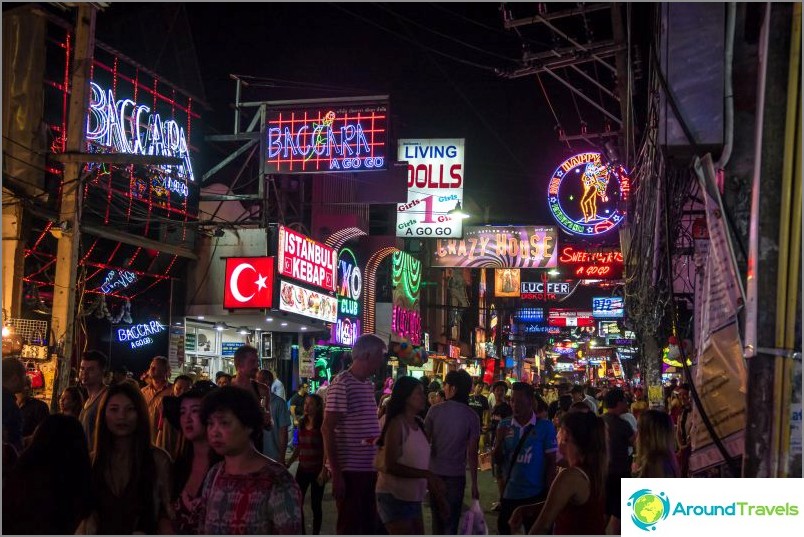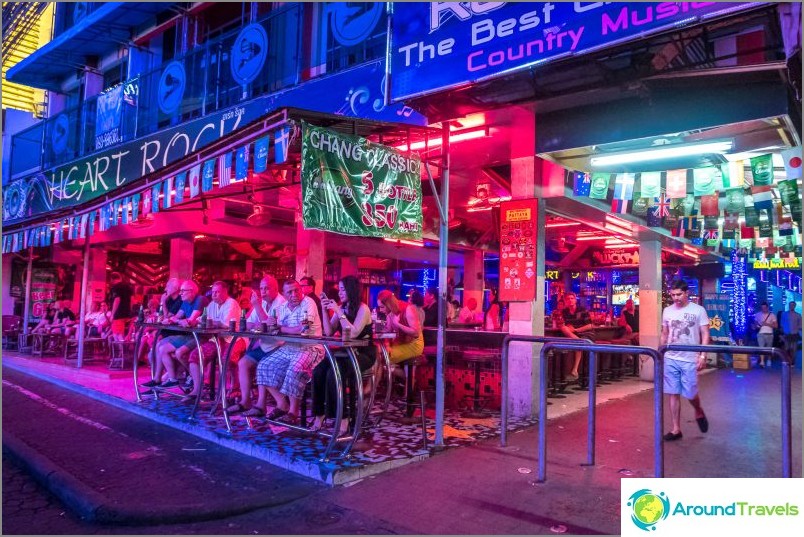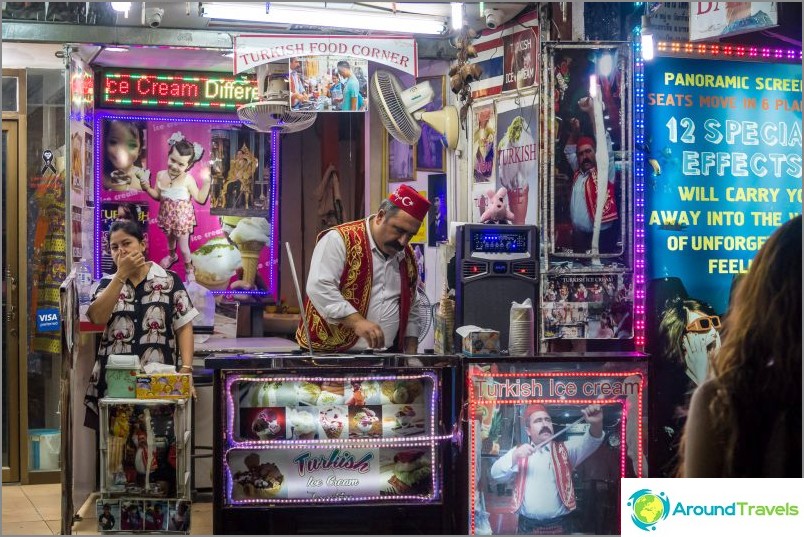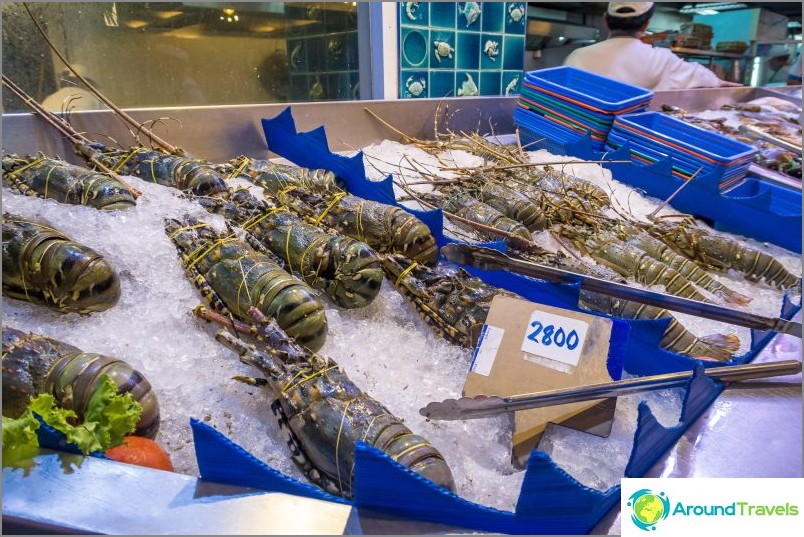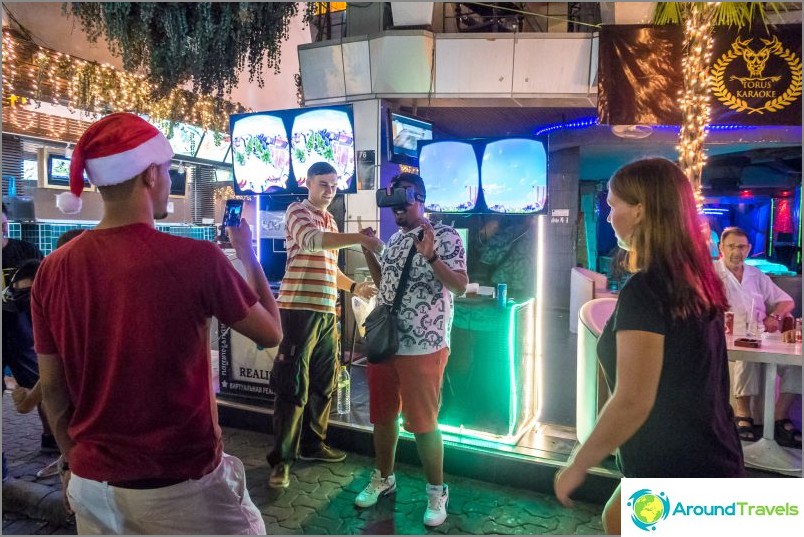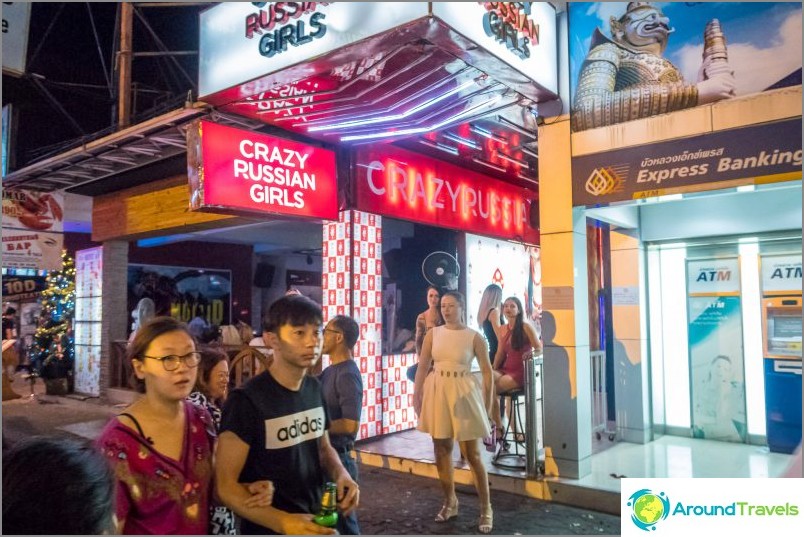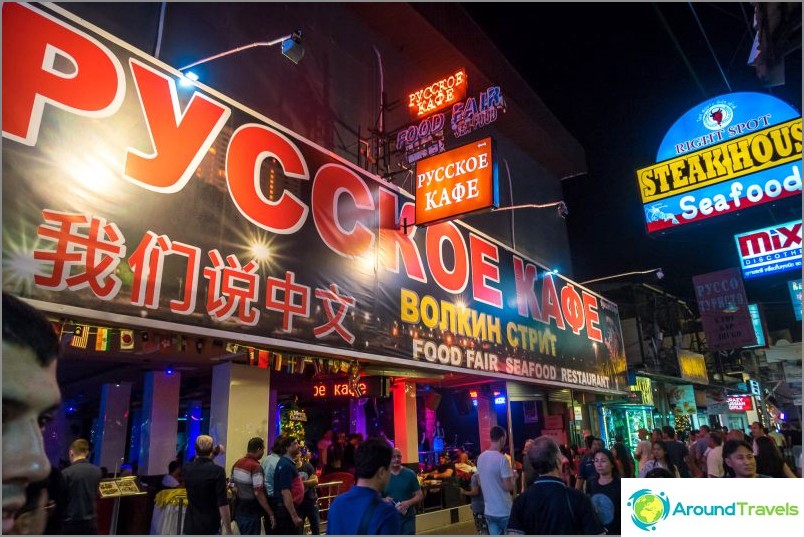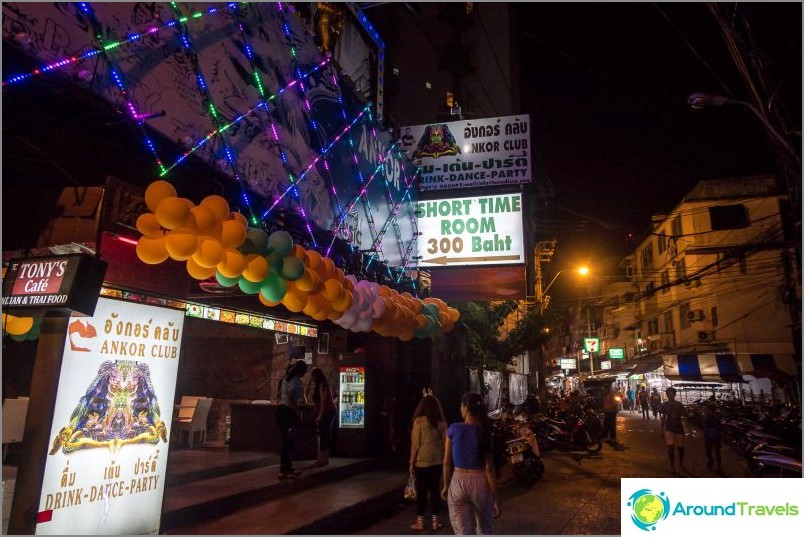 If you walk across the street, then go to the pierBali Hai, from which day ferries leave for Koh Lan, speedboats and pleasure craft. The pier at night is a pleasant place - a breath of fresh air after Walking Street. There is no one there and you can just walk in silence.
But especially here for silence, again, it makes no sense to go only if you want to watch Walking Street along the way. Well, or if you just need to take a picture of the inscription PATTAYA.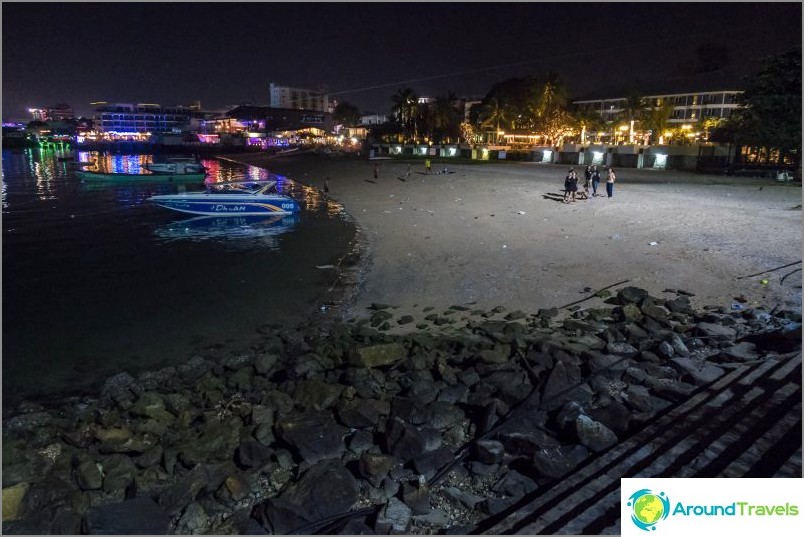 Yes, it is worth to say separately that Walking is notthe whole of Pattaya. Who thinks so is mistaken. If you do not live in the very center of the city or near this street, you will not notice anything special at all. I myself am quite skeptical about this resort, because there is no amateur beach holiday (beaches are so-so), but nevertheless I understand those who go there with children for a vacation. The beaches of Protamnak, Dongtan, Cozy Beach are quite good and the area around them is also good. Alternatively, get to the end of Jomtien, or even further away.
But the maximum infrastructure! More only in Bangkok. Hospitals, shopping centers, any shops, many Russian families with children, with whom you can communicate, different activities for children.
Getting there
If you walk along the sea along the promenade in the centerPattaya in the direction of the hill with big red letters PATTAYA, it just leads to Volkin Street. This is the very center of the city, it is difficult to get lost here. And the street itself leads to the Bali Hai pier under the hill.
If you drive with Jomtien, you can take a tuk-tukto the final stop and go literally 100 meters to the left, to the sea. If you drive from the north, then a tuk-tuk going from the circle with dolphins to the center, along Bichroud along the sea, will reach Volkin Street. You need to go where the road turns from the sea.
On the map
Walking street
Walking street
The most famous street of Pattaya. Here are bars, restaurants, discos, strip shows. This street is known for the large number of sexual attractions offered.
Read more.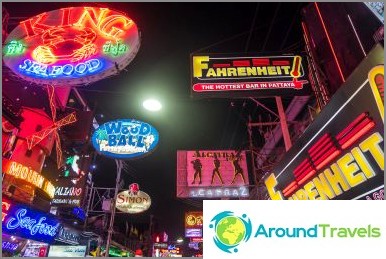 The most famous street of Pattaya. Here are bars, restaurants, discos, strip shows. This street is known for the large number of proposed sexual attractions. In more detail.
Life hacking 1 - how to buy a good insurance

Choosing insurance is now unrealistically difficult, so to help all travelers, I compile a rating. To do this, I constantly monitor forums, study insurance contracts and use insurance by myself.

Life hacking 2 - how to find a hotel 20% cheaper

First, choose a hotel on Booking. They have a good offer base, but the prices are NOT the best! The same hotel can often be found 20% cheaper in other systems through the RoomGuru service.

Discount hotels