The Temple of Dawn (Wat Arun) has a pair of Russianstitles and one long Thai, which I will not give here, still it is difficult to remember. If you say Wat Arun, then everyone will understand what you mean. The place is popular, well-known to many, but for some reason I didn't get there right away, I didn't have time, as it got dark, the ferries didn't work. But better late than never. Arun is the Indian god of the dawn, and a temple in his honor. True, many people like to photograph it in the evening after sunset, and not in the morning, because thanks to the backlight, the temple looks very attractive.
The content of the article
Temple of the Dawn of Wat Arun in Bangkok
Most of all, of course, in this complex is interesting.high stupa / pagoda / prang, which can be seen from afar from the other side of the Chao Phraya River. The height of the stupa is under 100 meters (the data varies), and it is surrounded by four other smaller stupas. If you climb to the very top, you will see a view of Bangkok, in sunny weather is very beautiful (a good view opens from Wat Saket Temple nearby). The truth is worth considering that the steps are made here for outdoor enthusiasts, and the stairs are quite steep and narrow. Therefore, many visitors groan and gasp as they climb it. But it will not be easier either to go down, or it will be even more terrible to say. But the benefit of rope railings stretched, and there is something to grab. I recommend not afraid to climb to the very top of the second platform.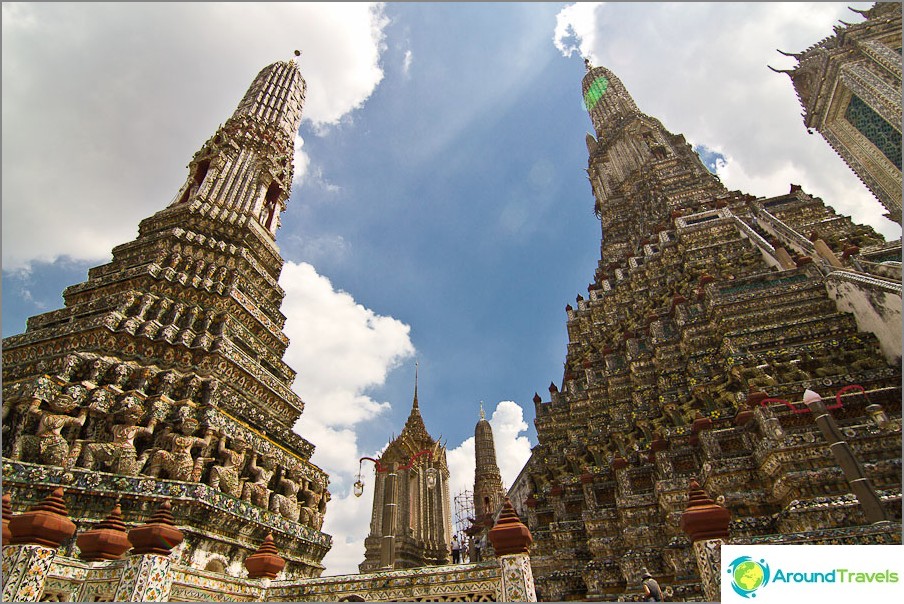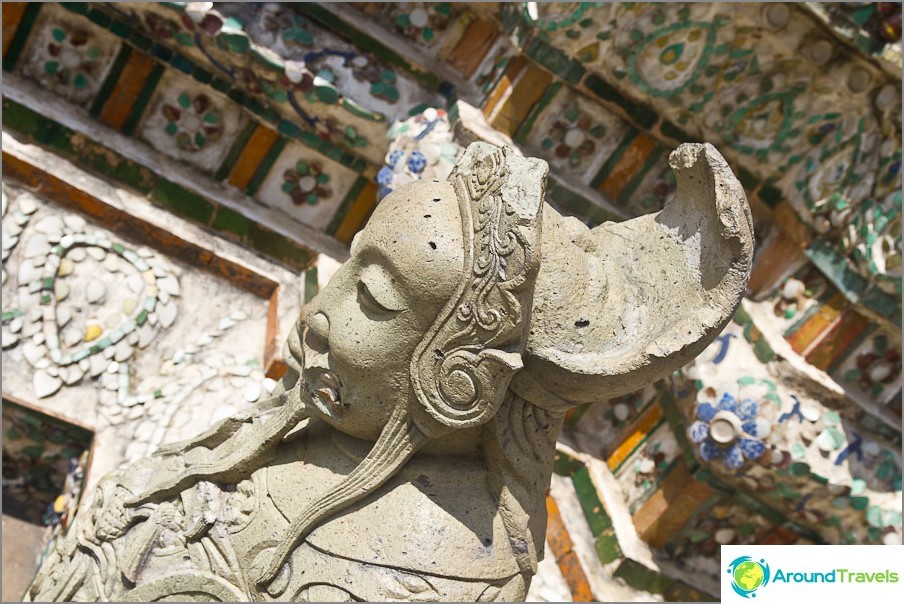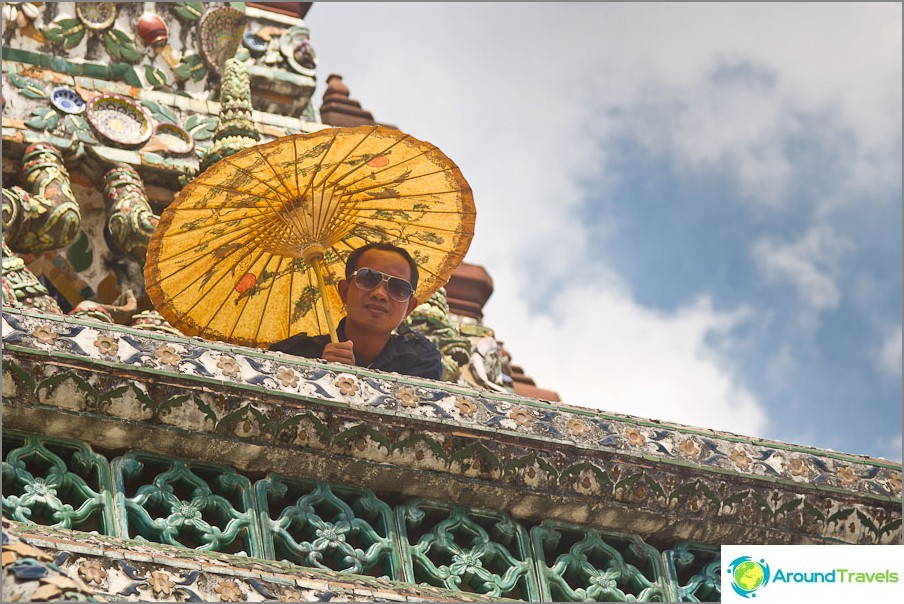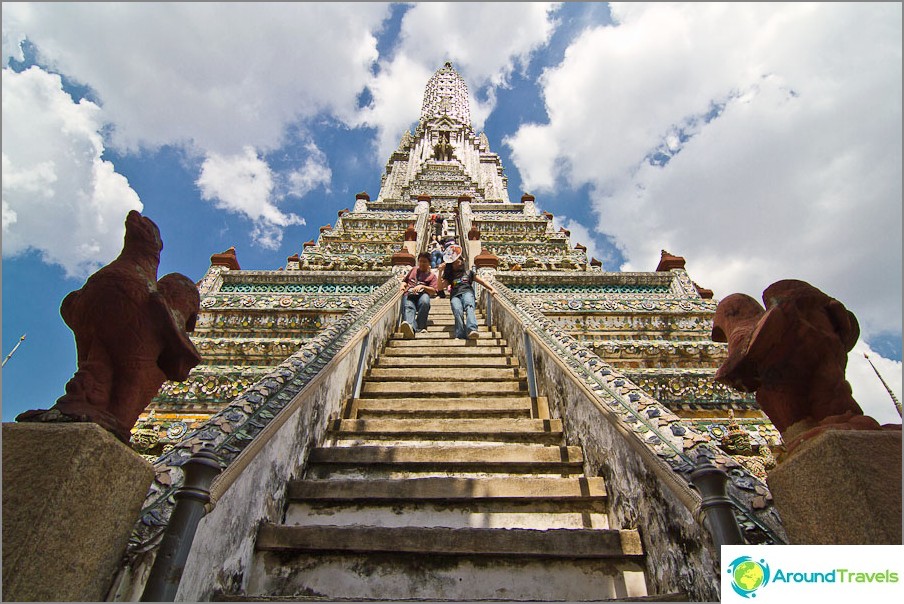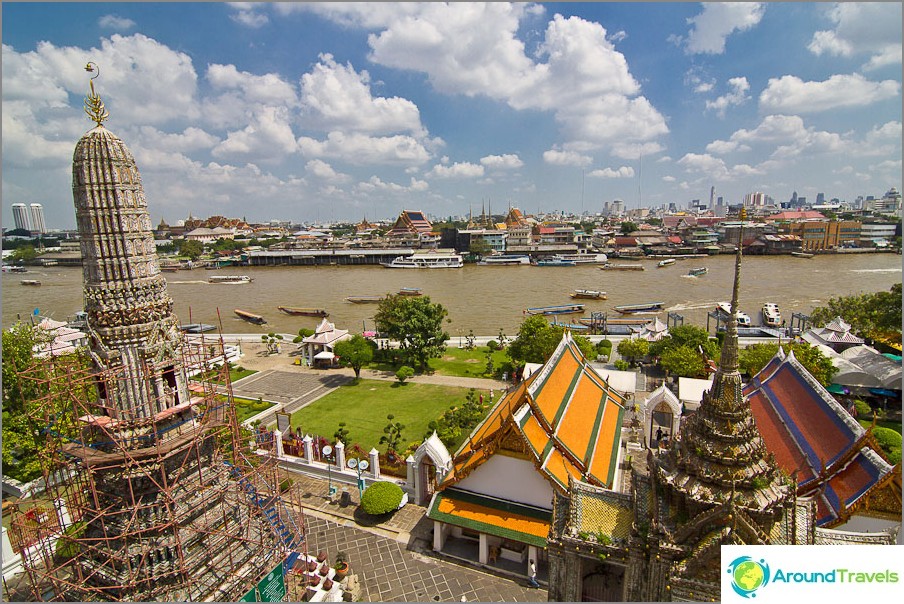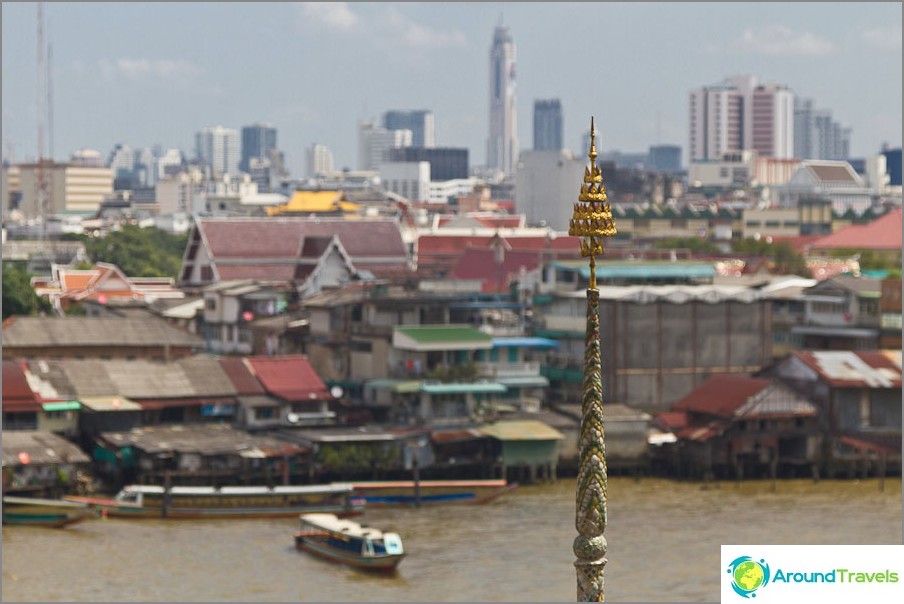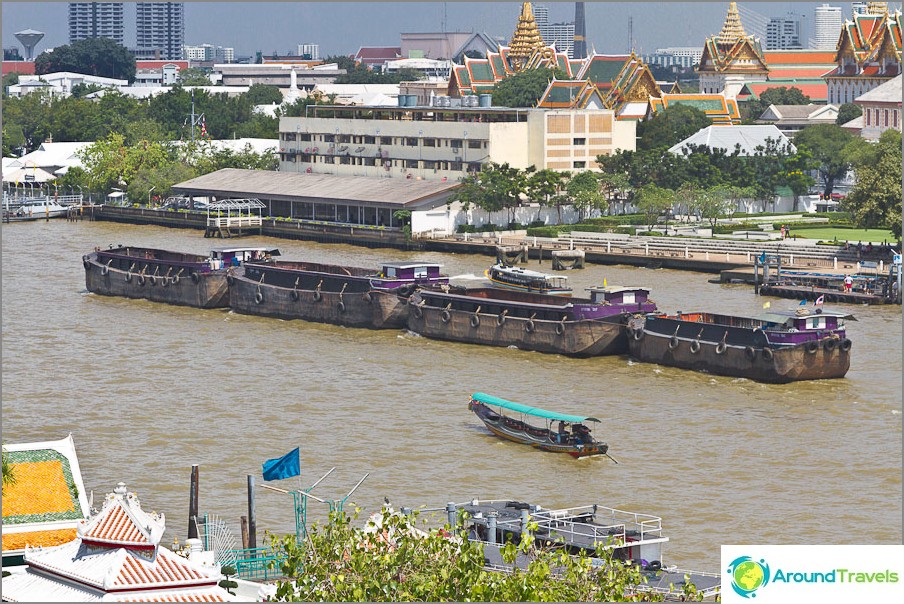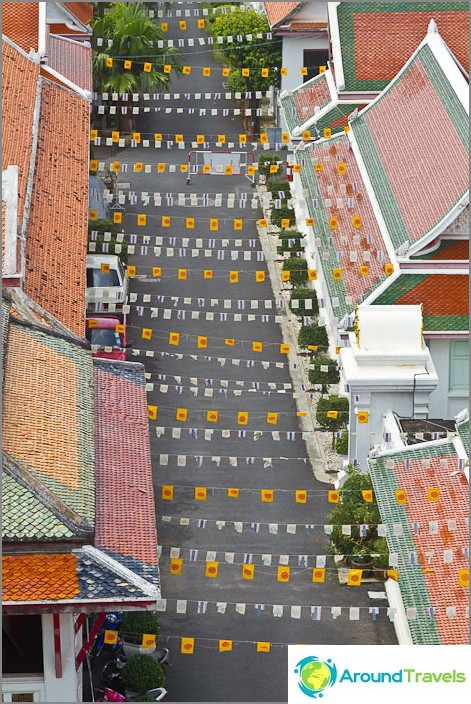 The whole tower is decorated with fragments of ceramics and porcelain,from a distance resembling flowers or some kind of patterns. Coming closer, it seems that these are pieces of plates on the walls, funny. There is a version that this porcelain was once carried by Chinese ships as ballast.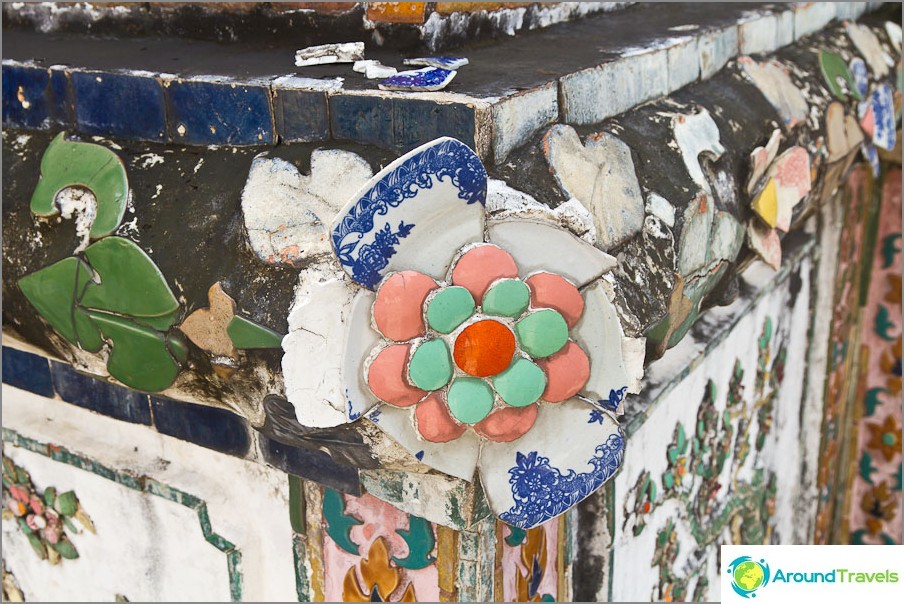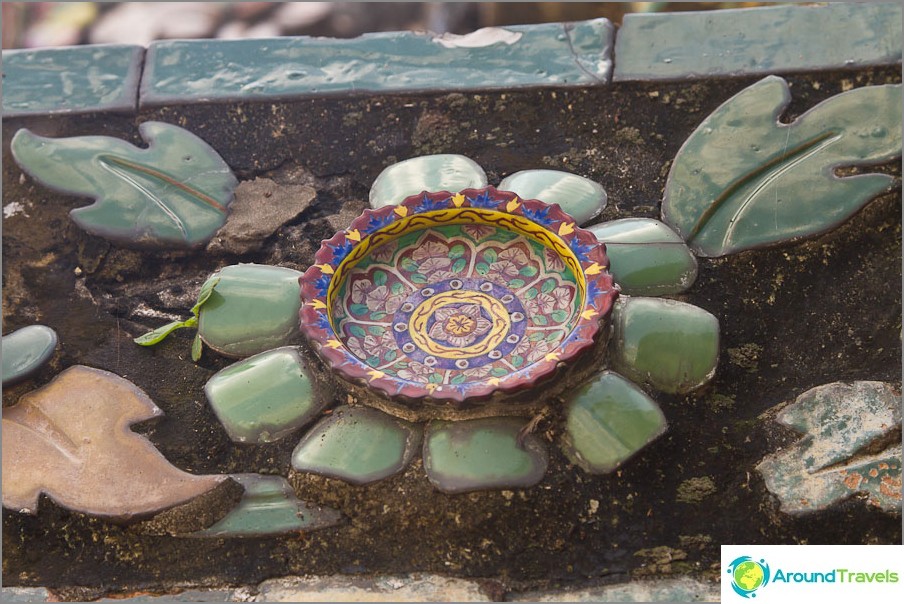 Wat Arun is one of the oldest temples in Bangkok, itsbuilt in the 17th century, and then reconstructed and completed in height. It seems that he is still considered the highest in Thailand. The central stupa symbolizes Mount Meru, and its tiers are a multiplicity of worlds. Once there was a statue of the Emerald Buddha, which is now in Wat phra keo opposite across the river.
The territory of the Temple of the morning dawn does not end with the central pagoda. Side by side are more modern and typical buildings, surrounded by various figures of Buddhas and elephants.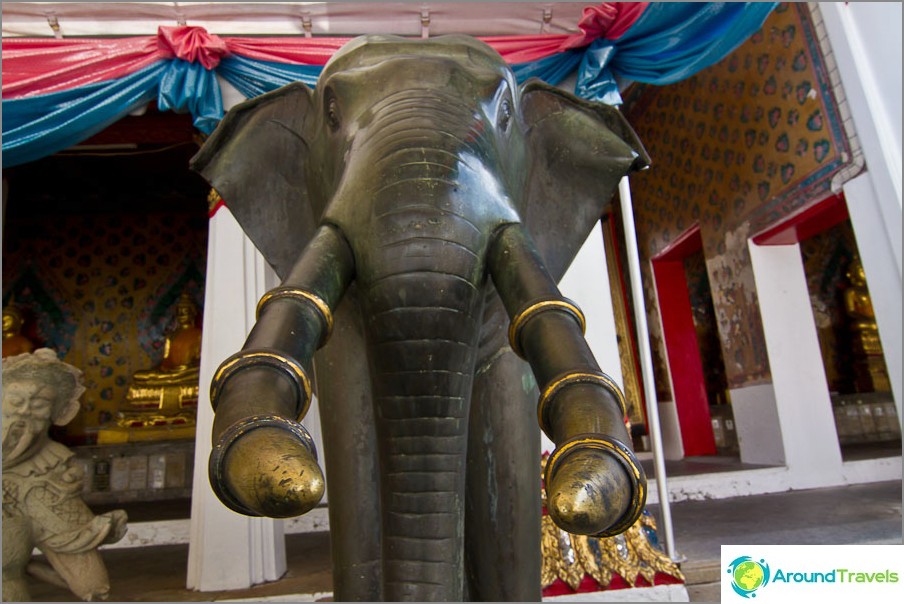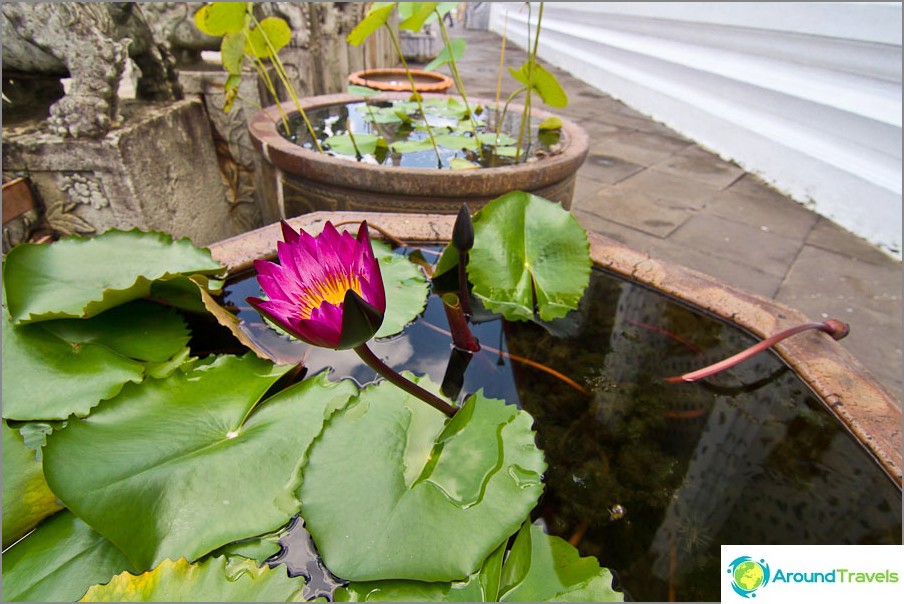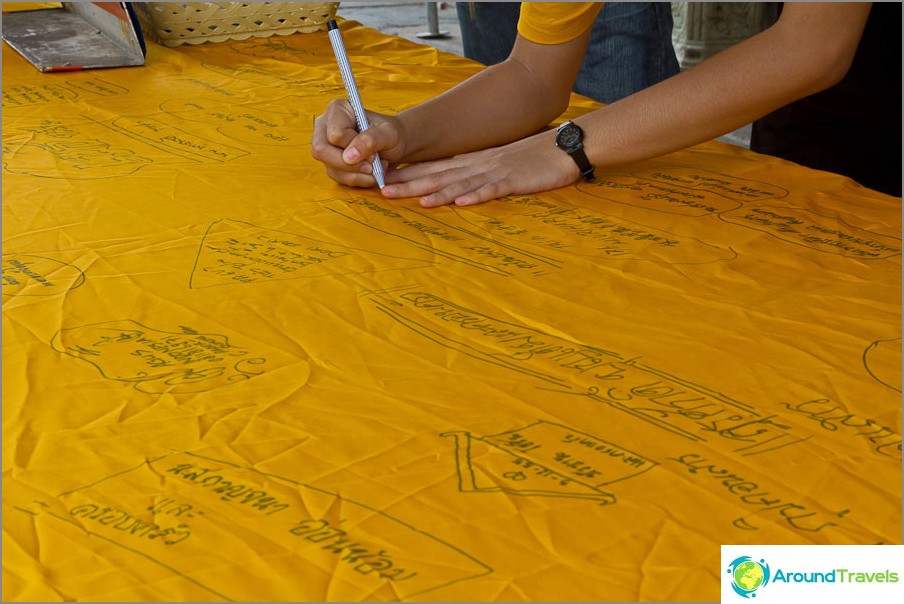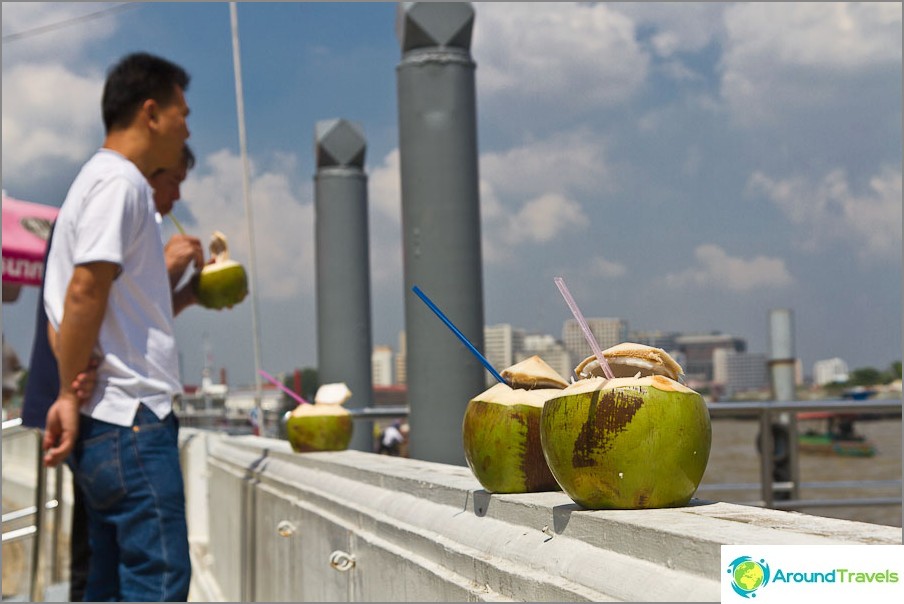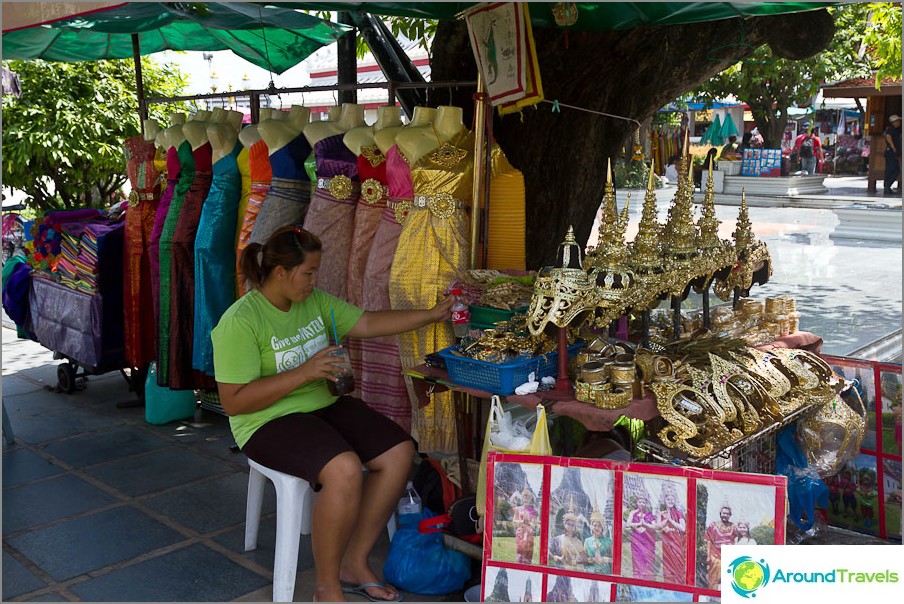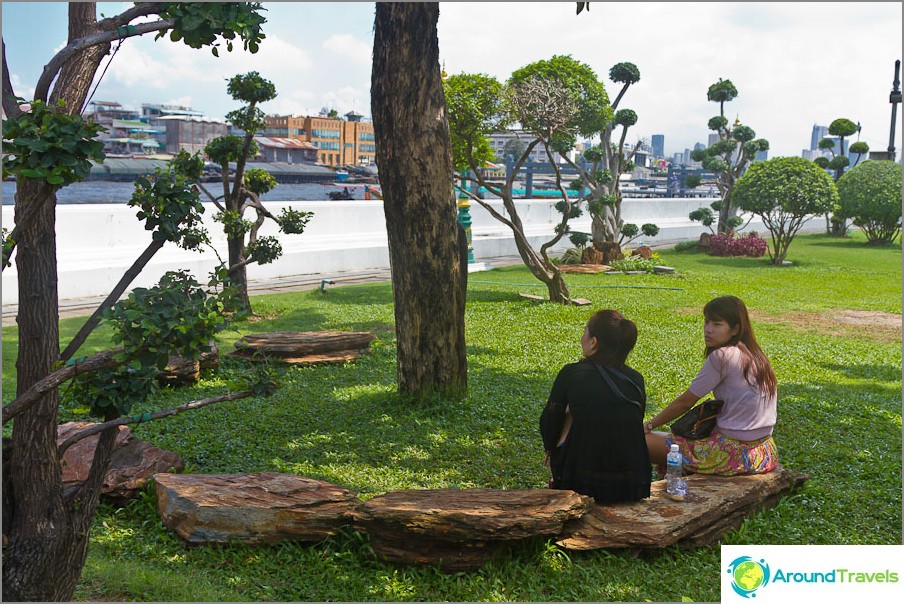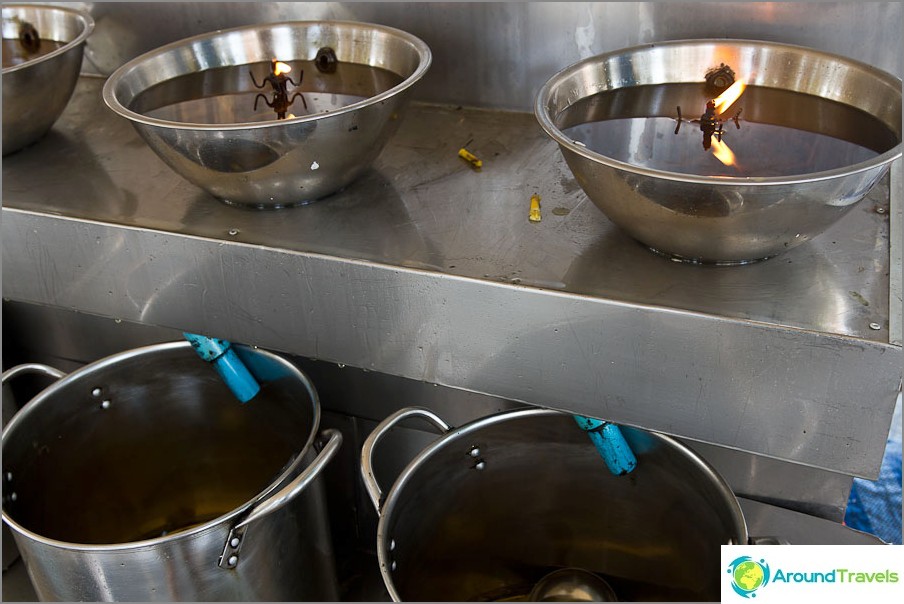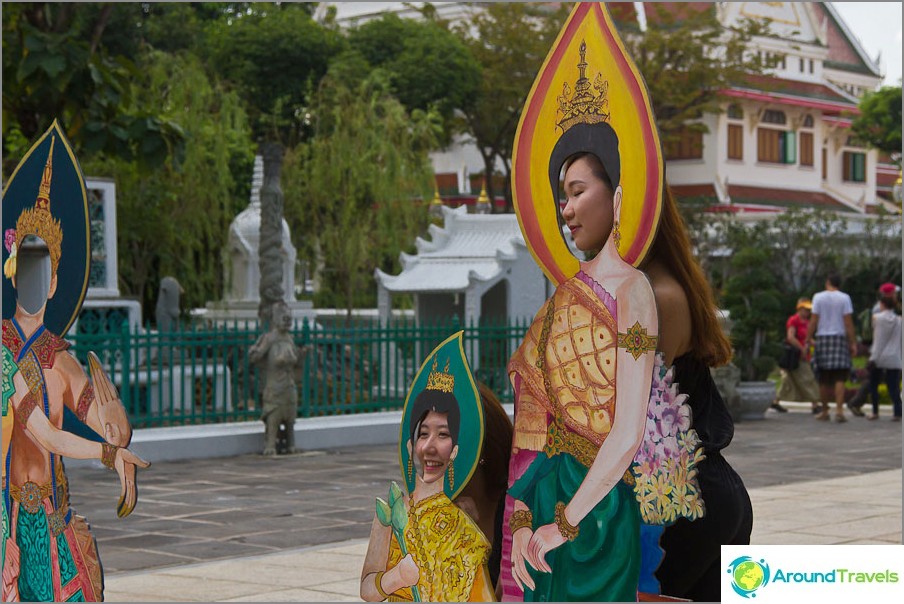 Information to visit
It is best to go to the Temple of the Morning Dawn by ferry, which departs from the Tha Tien pier, in fact, they do everything. The fare is only 3 baht.
But on the pier of Tha Tien, you can also sail by ferry, especially if you live somewhere in the area Khaosan. That is, first walk your feet to the Chao waterfrontPrao, along it to the pier Pra Arthit and then for 15 baht swim to Tha Tien. If you do not want to swim, then you can walk immediately, it will take 15-20 minutes from Khaosan. Tha Tien pier is between Royal Palace Bangkok and Wat pho. Read more about this option, I wrote in the article River channels of Bangkok - or by klong with a breeze!.
I have stayed in Bangkok many times and in different hotels. I will not give links to all my reviews, I will give only a few. Nasa vegas - convenient for stopping near the airport and metro, Rajata - a good place to spend the night near Khaosan, S3 residense located in the center near the park.
If you want to find a hotel and stay near this place, it's convenient to choose accommodation RoomGuru, is a service where you can compare prices for hotels in different booking systems.
Opening hours of Wat Arun from 8.00 to 18.00. Specially asked, because on different sites, different information. Riverboats also have their own working hours, but it is more "wider" than the time of the temple. The cost of visiting 50 baht.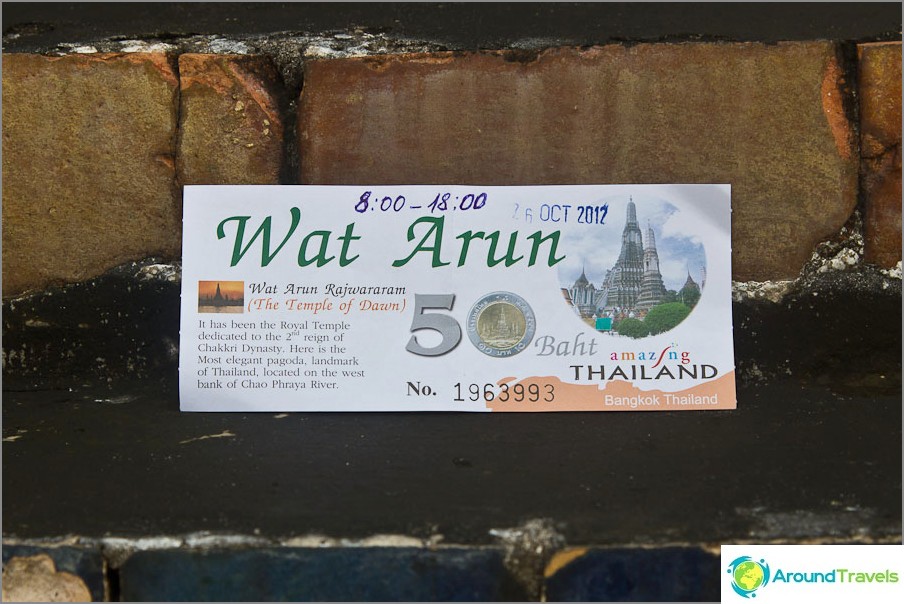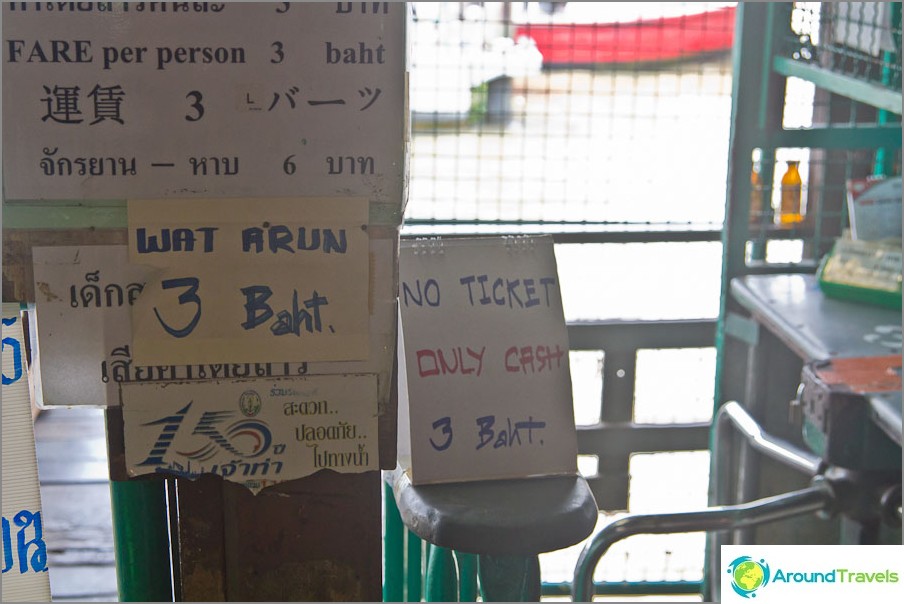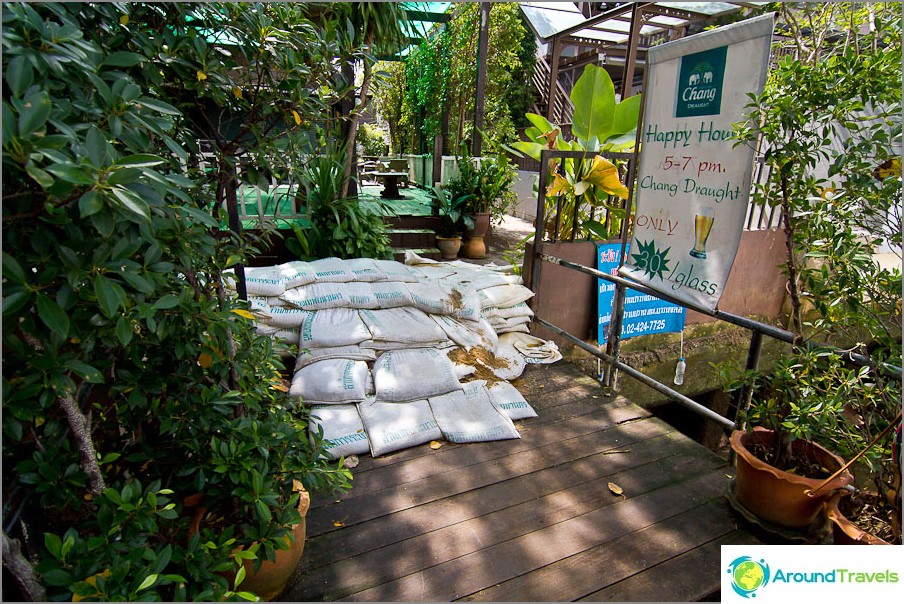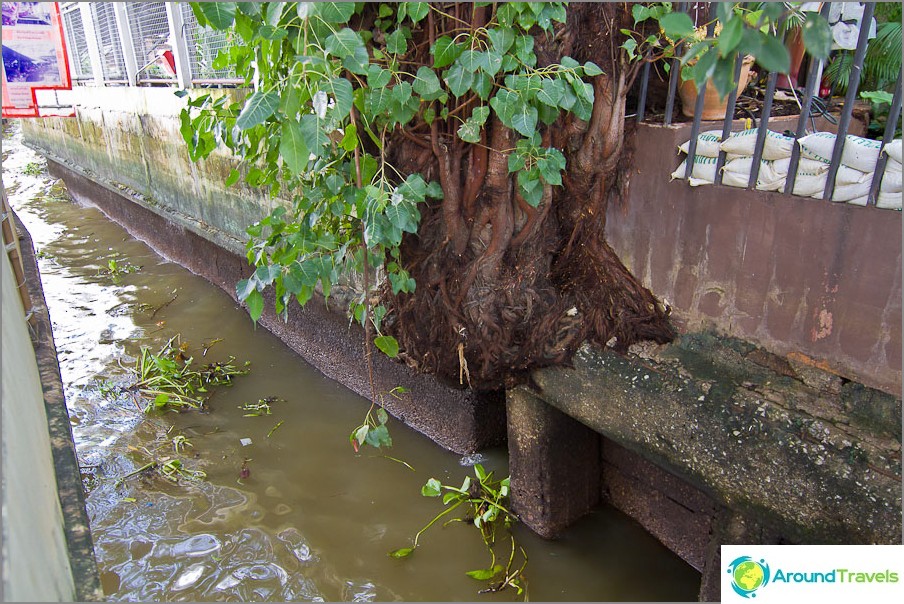 On the map
Temple of Dawn (Wat Arun)
Temple of Dawn (Wat Arun)
Wat Arun - a beautiful old temple on the banks of the Chao Phraya River
Read about the temple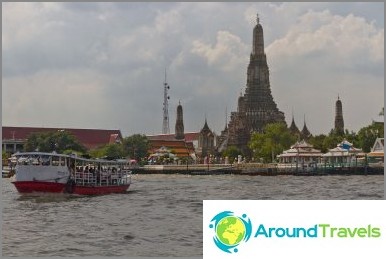 Wat Arun - a beautiful old temple on the banks of the Chao Phraya RiverRead about the temple
Life hacking 1 - how to buy a good insurance

Choosing insurance is now unrealistically difficult, so to help all travelers, I compile a rating. To do this, I constantly monitor forums, study insurance contracts and use insurance by myself.

Life hacking 2 - how to find a hotel 20% cheaper

First, choose a hotel on Booking. They have a good offer base, but the prices are NOT the best! The same hotel can often be found 20% cheaper in other systems through the RoomGuru service.

Discount hotels