I love all sorts of unusual temples associated with both natural interest and the work of man. Something like that, I already saw in Chiang Mai (Tunnel Temple Wat Umong), but there it was still not a cave, but moretunnels, built specifically for no reason. Wat Cha Am is located right in the mountain. Yes, it is not very big, and the cave is also quite small, but passing by, I advise you to look.
There are several attractions in this area, which I already wrote about: Mountain of bats. Great Ushastik and Black Babischa<.htmla>. Therefore, you can not just go to one cave temple, and immediately make up a route for the whole day.

If you want to visit this place, you can stay in Hua Hin, for example, budget hotelwhere we stayed. Alternatively, search other hotels in Hua Hin on this link.

But if you go from Hua Hin is not a hunt, but, on the contrary, you want to spend time in Cha Am, you can search for a hotel on RoomGuru.
Cave Temple Wat Cha Am
The territory of the temple is not very big and in its centerthere is a rock, the same one for which we came here, just inside it there is a cave. Yes, of course, the main building where the services are held is at the bottom, and this is rather a tribute to tradition. In the cave there are several ancient statues of Buddha, one of them is the Reclining Buddha of the subway six in length.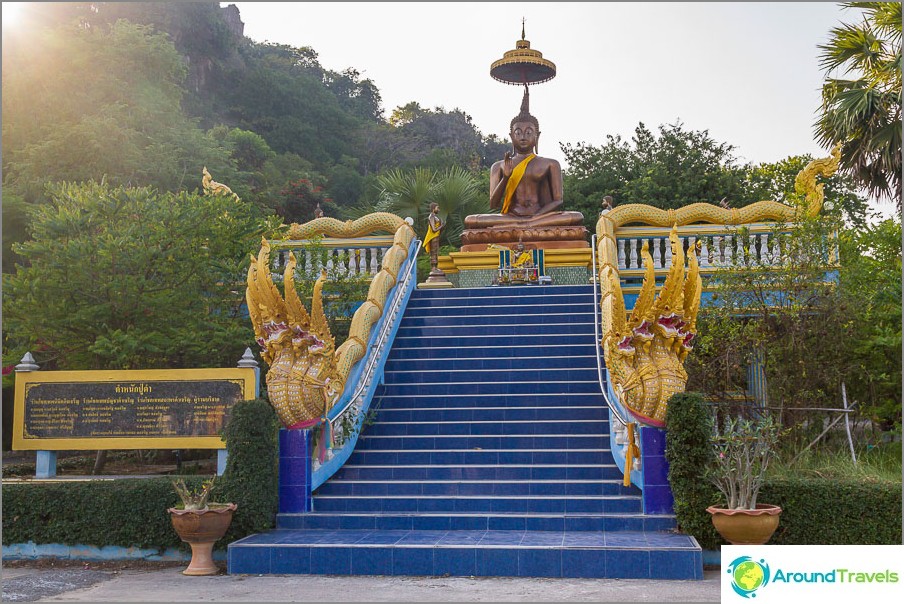 A staircase leads to the top;The cave temple is located; it consists totally of two caves. You can go back the same way, or from the other side. In fact, we are going through this rock, if we do not come back. Beautiful views, a real mountain - all this pleases the eye. Frustrated only one thing - dogs! It is possible that we were unlucky, but really barked, and almost rushed. And there is something too much of them, too. True, it was just downstairs, none of them wanted to climb the stairs. We went back, it began again. The benefit of the car from the stairs was not far, and the monks on them sluggishly so shouted, so it is not entirely clear whether there was a real danger or not. In general, they climbed the rock, and the territory itself was not particularly looked, somehow it was not very desirable in the stunning barking. I hope this is a special case, and the rest will be lucky much more.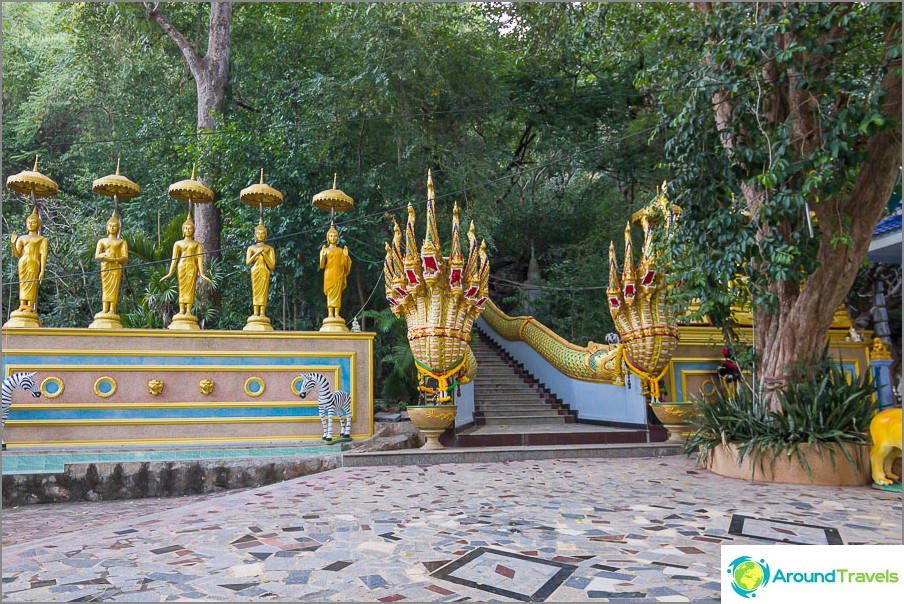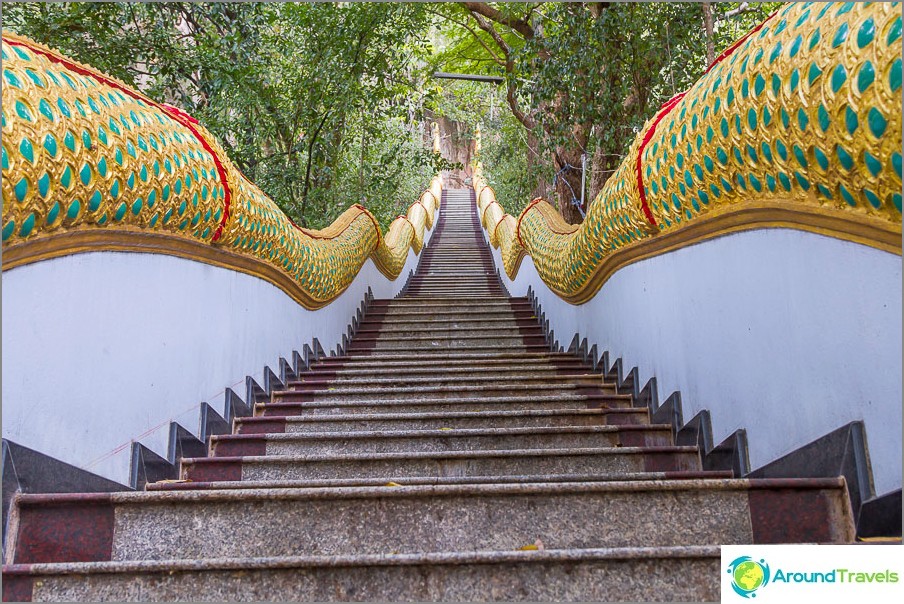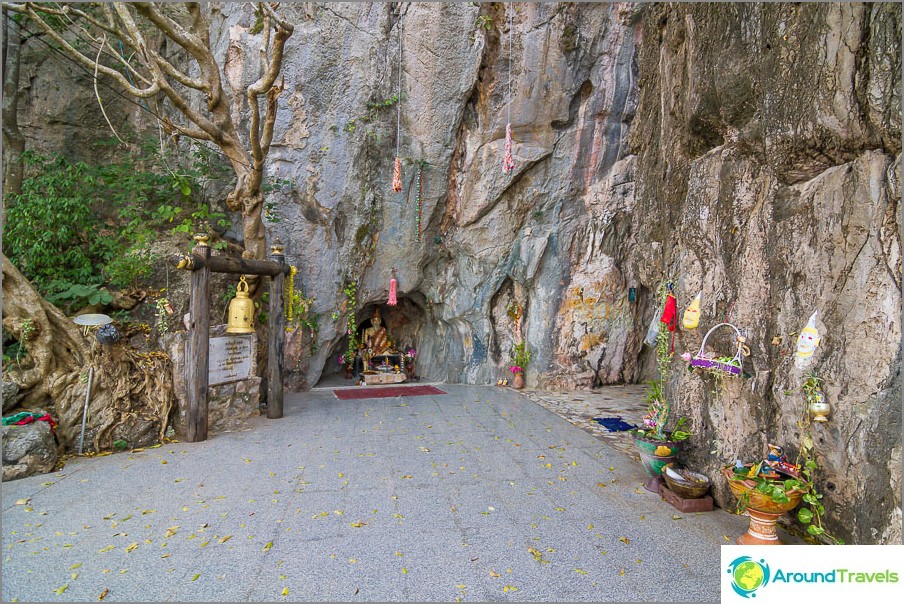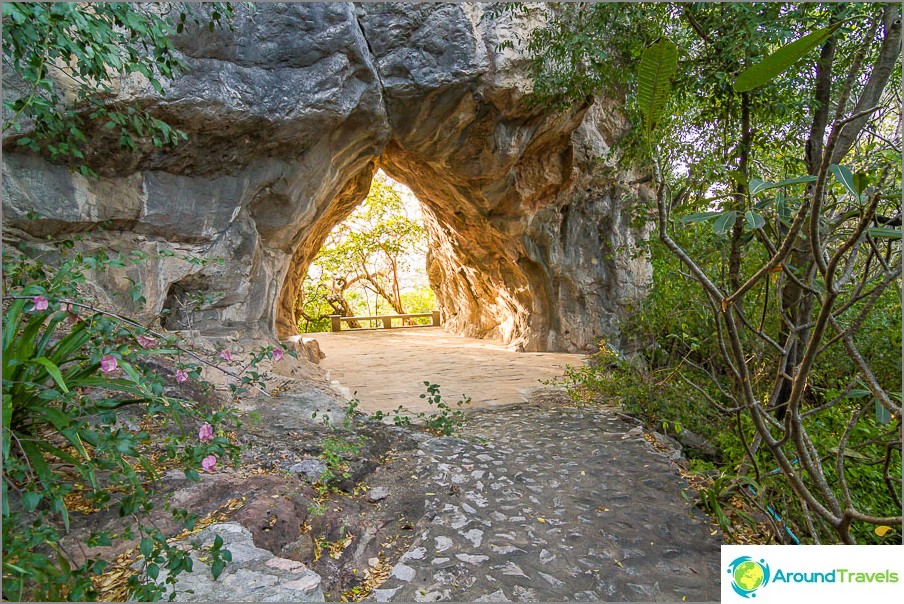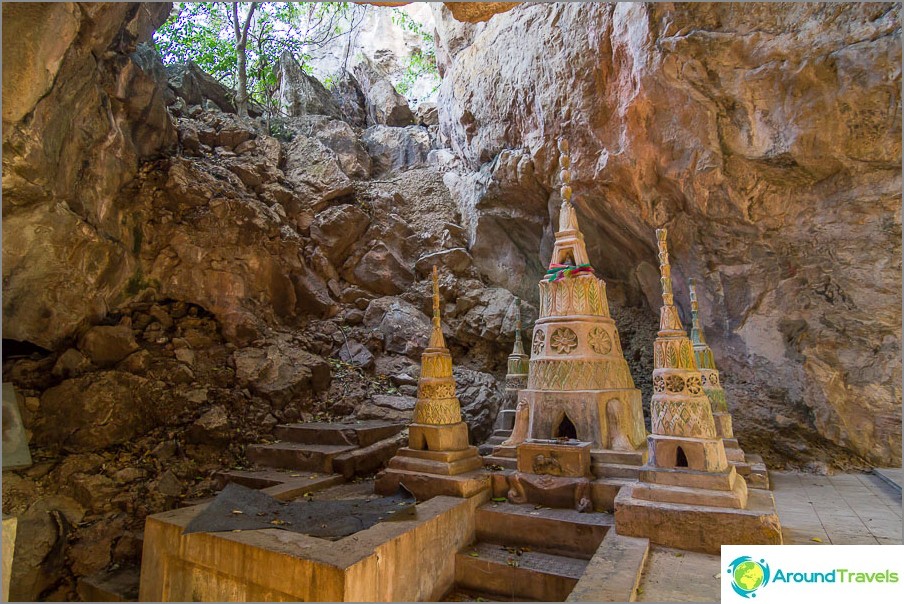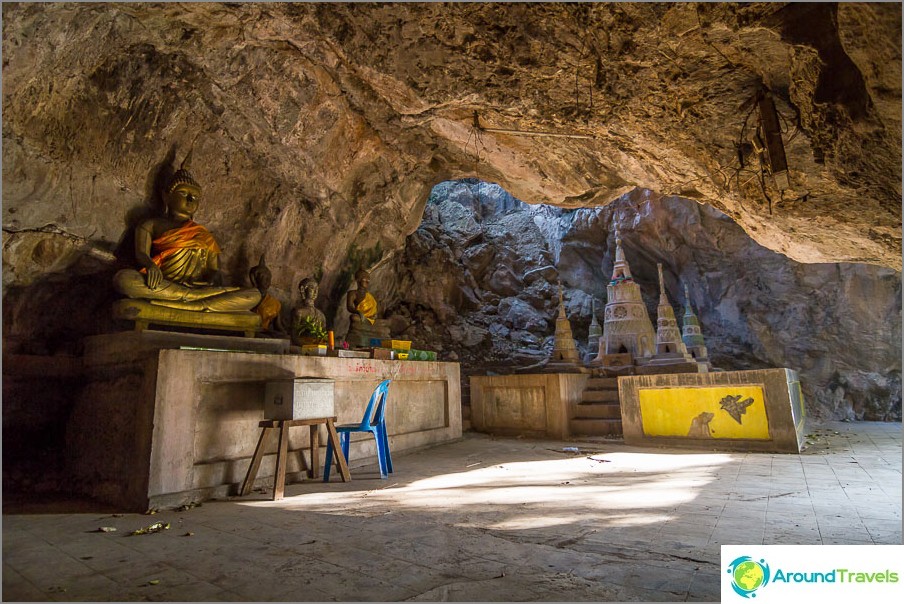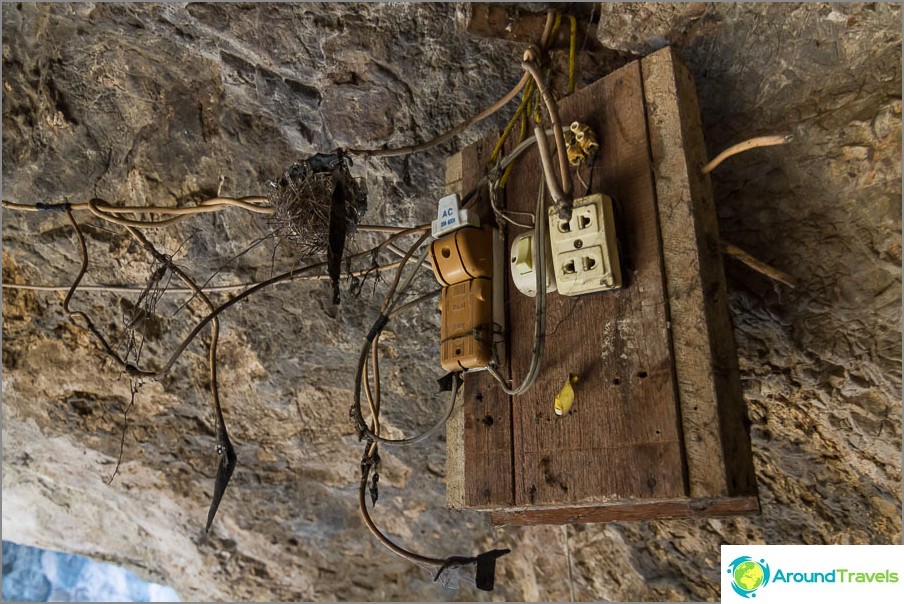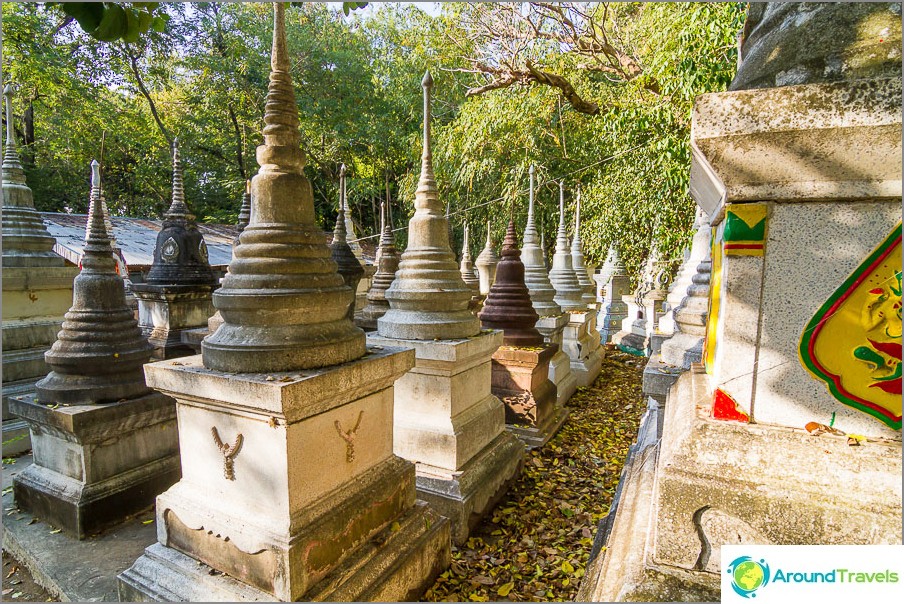 From the minuses, in the second cave there is a hole inceiling, and a matter of time, how much this cave will stretch if it is not patched. And judging by the accumulation of loose stones, so far no one is doing this. Although it may be so for a long time, so no one is soared.

Cha Am cave temple (Wat Cha Am)

Cha Am cave temple (Wat Cha Am)
Wat Cha Am Cave Temple - In the temple area there is a rock with a cave where the Buddha stands.
Read about the temple

Wat Cha Am Cave Temple - In the temple area there is a rock with a cave where the Buddha stands. Read about the temple

Life hacking 1 - how to buy a good insurance

Choosing insurance is now unrealistically difficult, so to help all travelers, I compile a rating. To do this, I constantly monitor forums, study insurance contracts and use insurance by myself.

Life hacking 2 - how to find a hotel 20% cheaper

First, choose a hotel on Booking. They have a good offer base, but the prices are NOT the best! The same hotel can often be found 20% cheaper in other systems through the RoomGuru service.

Discount hotels