Having reached walk to Doi Suthep templewe were a little disappointed. So Wat Doi Suthep does not correspond to the concept of the temple. All this place is more like a conveyor for processing tourist flow and money, respectively. Starting as traders and beggars at the entrance, ending with the monks inside.
The building itself is, of course, brilliant and pretty, withall sorts of figures and carved platbands, but the feelings are not a temple - there is no spiritual component there. Rather, it is one big donation box.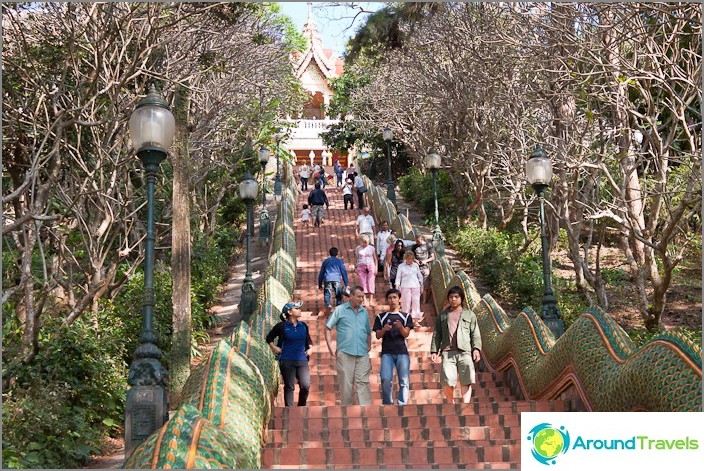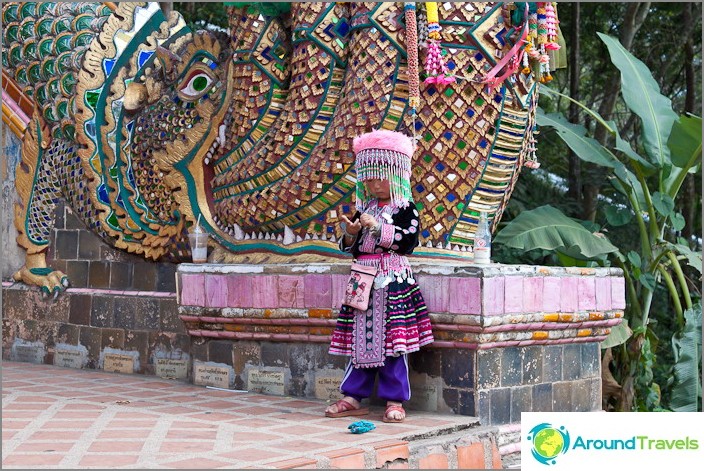 By the way, the entrance for farang is paid and is 30 baht. Such is discrimination on a foreign basis. But you can go for free, if religion allows.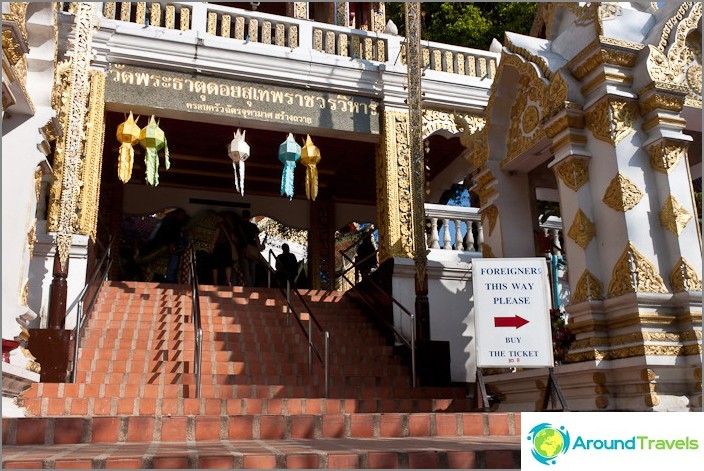 Crowds of people, both Thais and tourists carryingtheir money and putting them in different types of boxes, boxes, pots, stringing on the "branches" of money trees. It is possible and just like that to do it, it is possible for the monk to tie a string on your hand or for his oral blessing. There are more traditional tourist ways - a photo for 100 baht on the background of Wat Doi Suthep. Turnover per day, I guess, like a very good business.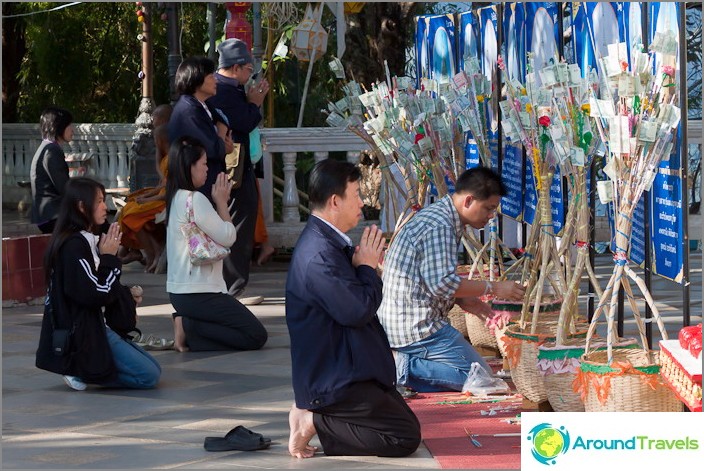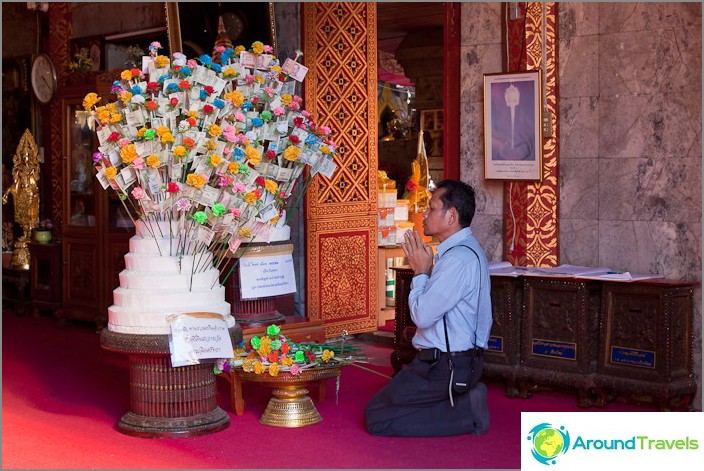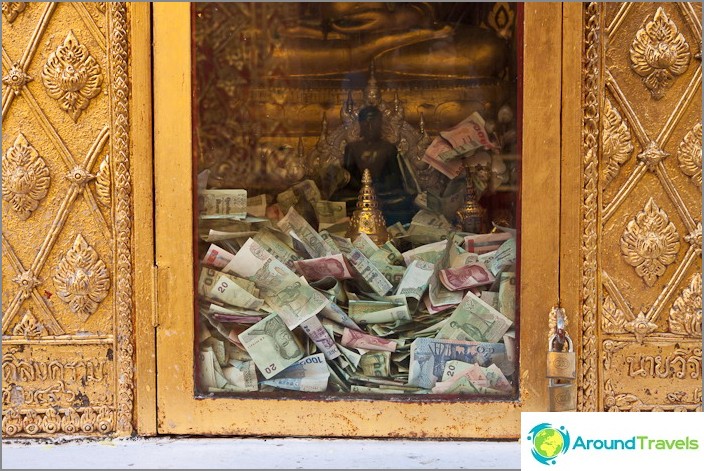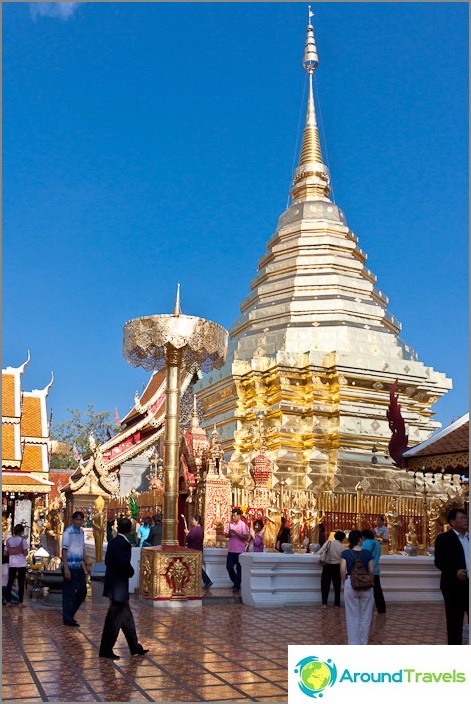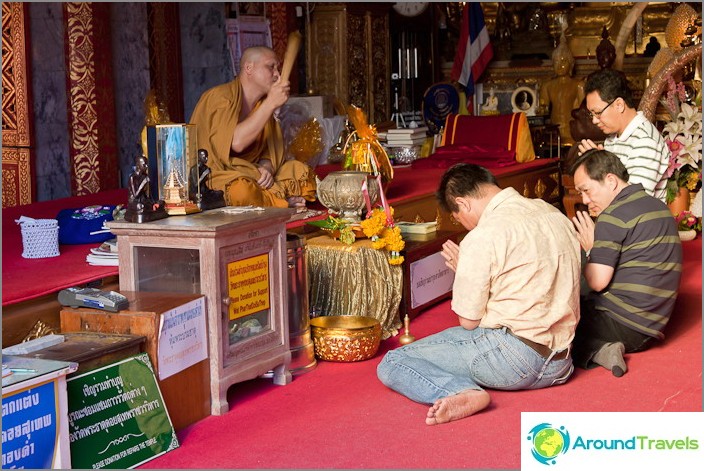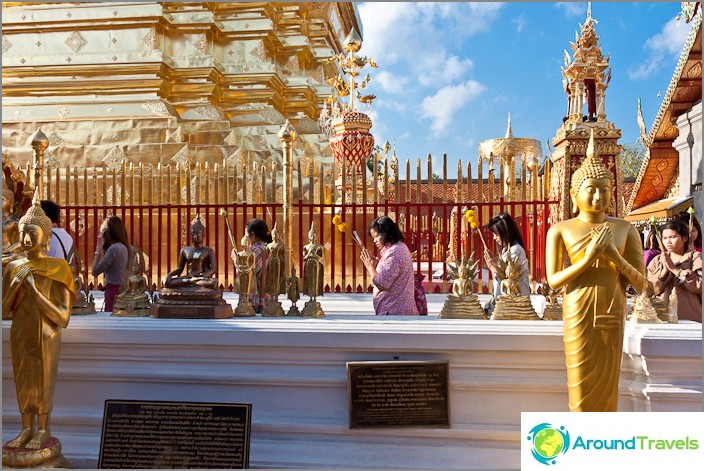 There was a thought to even count how many in the territoryplaces where you can put money. Moreover, we even saw the schedule, they say on Monday we need to put so many baht in a pot, on Tuesday so much. And on all the pillars, stairs, plates, inscriptions, who and how much donated.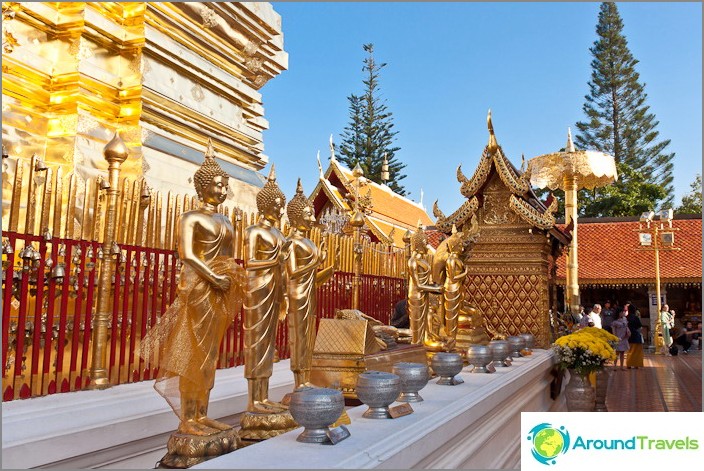 On the one hand, it is clear that we need money forbuilding other temples, but to maintain their own needs. But if each temple works in the mode of collecting money, while at the same time monopolizing the opportunity to offer prayers to the Buddha, then what does it turn out ... Why was the temple itself made? To recycle people's money supply into temples, like Wat Doi Suthep?
Another strange thing is that it is more beautiful and amazing. White Temple in Thailandwhich more closely resembles an art gallery for tourists, is better correlated with the concept of the temple, and there donation is minimal.
That is why I do not like to go to working temples, and prefer abandoned, as in Chiang saen.
Why it is worth going up to the Wat Doi Suthep temple is to look at Chiang Mai from above. The view there is beautiful.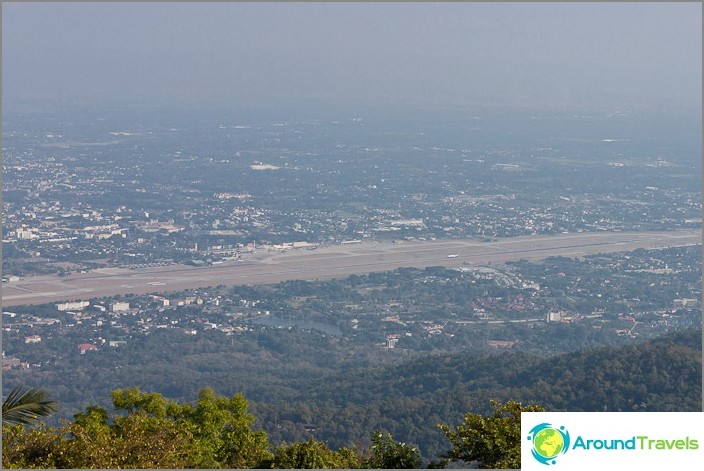 One thing pleases in this whole Buddhist religion -some kind of freedom, and not coercion to anything. Everyone around will smile sweetly, and they won't crawl with their teachings or ask to buy something. And yet, the processing of money in the temples will be better than their distribution in the pockets of all Orthodox priests or militant separatists.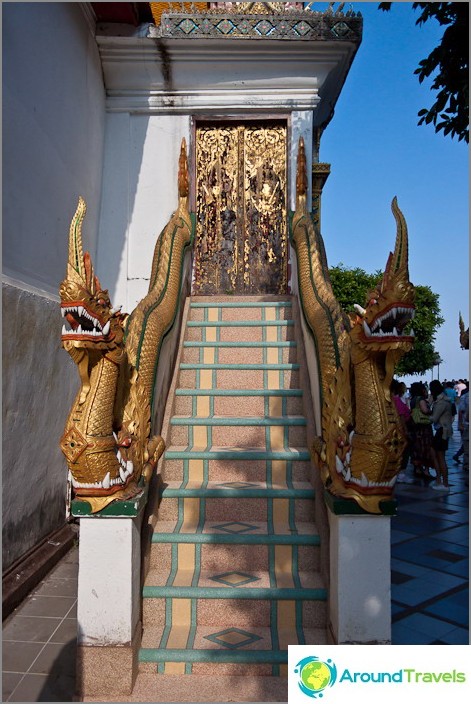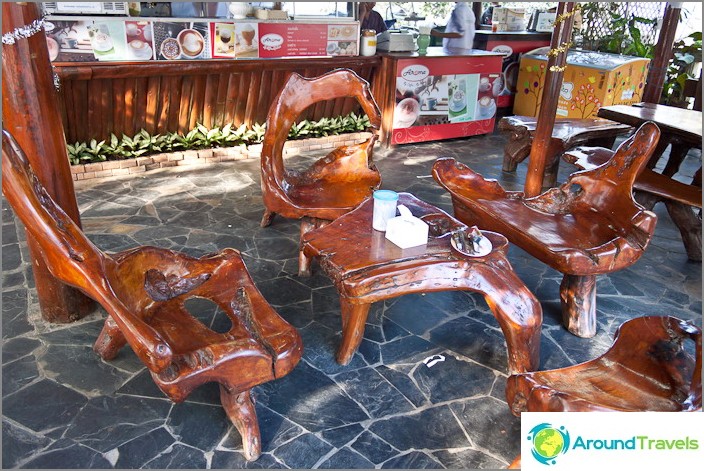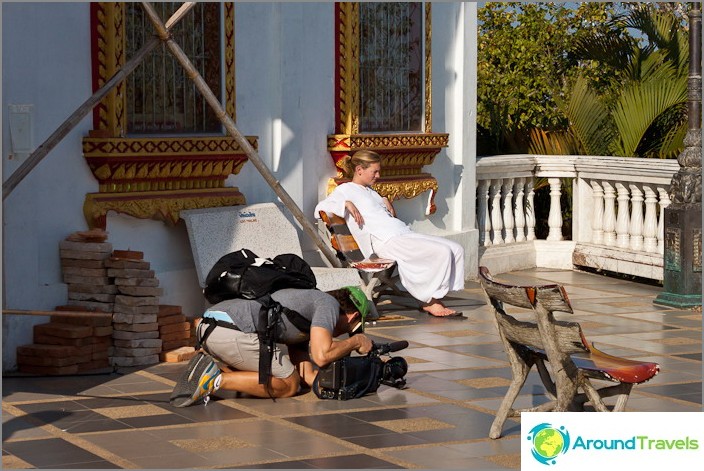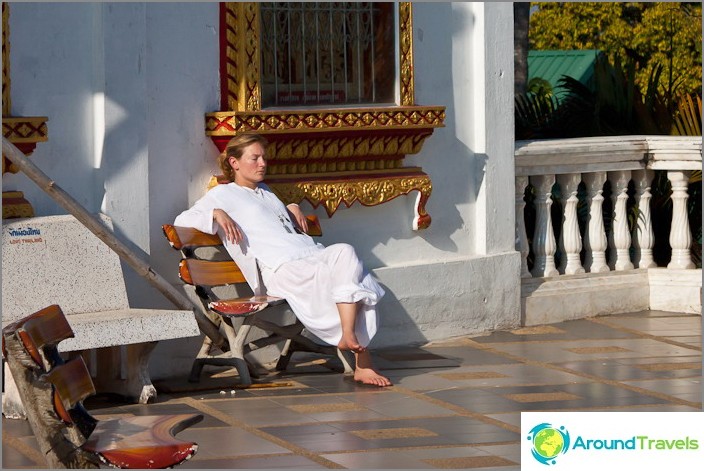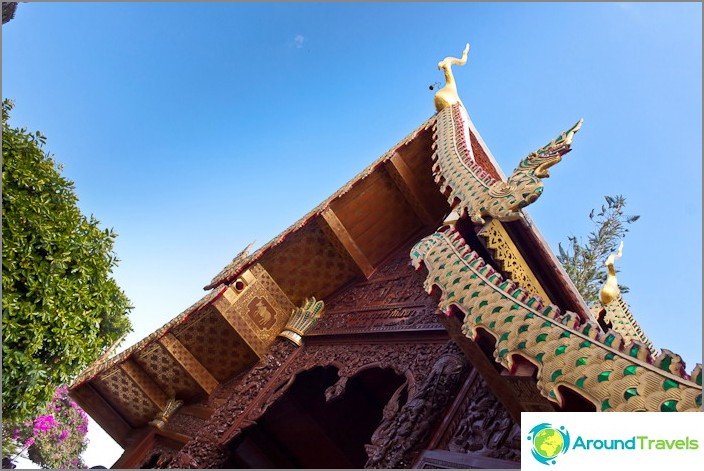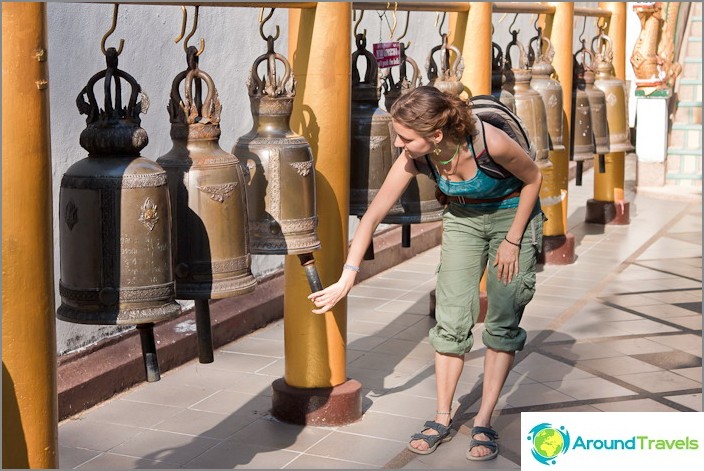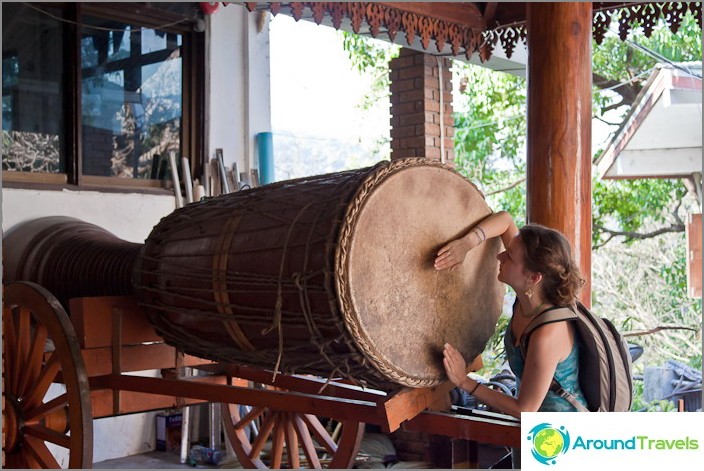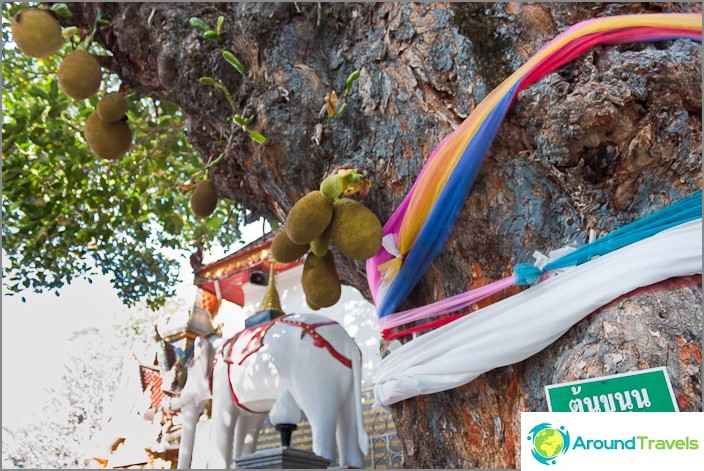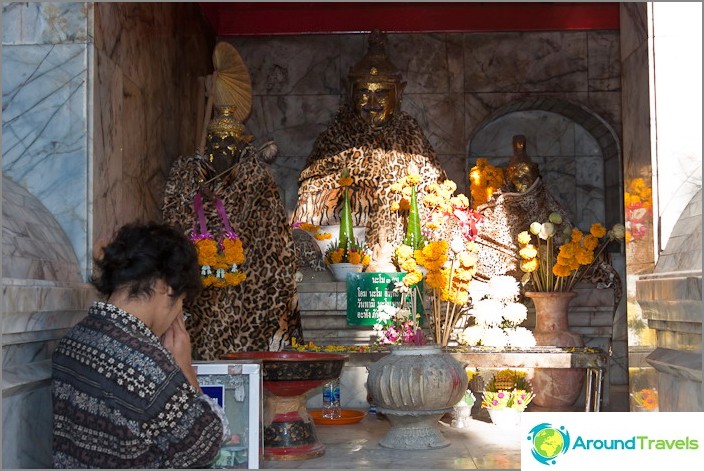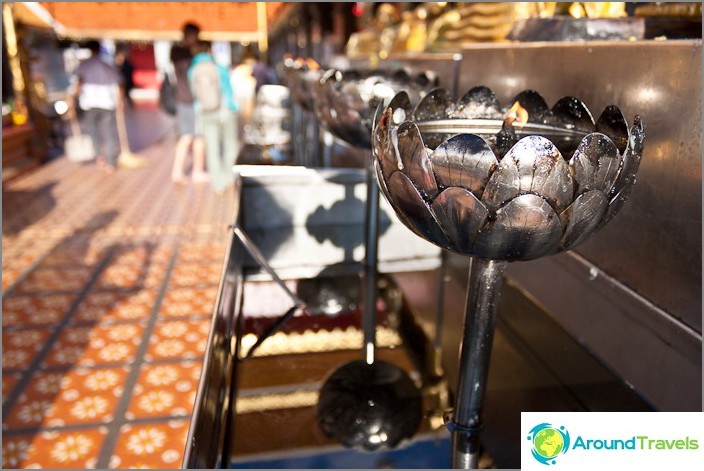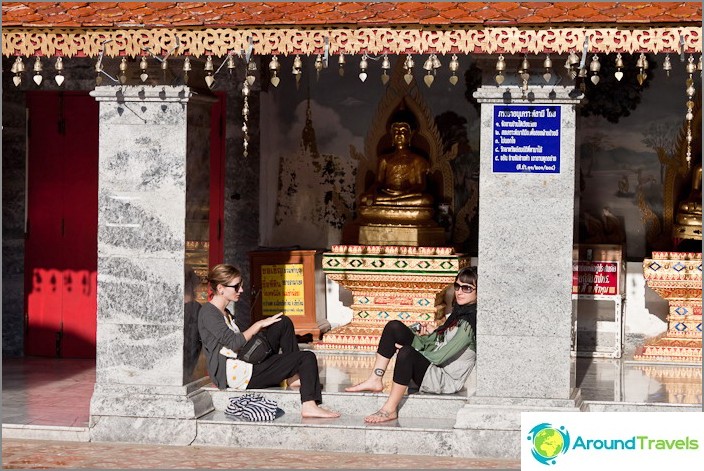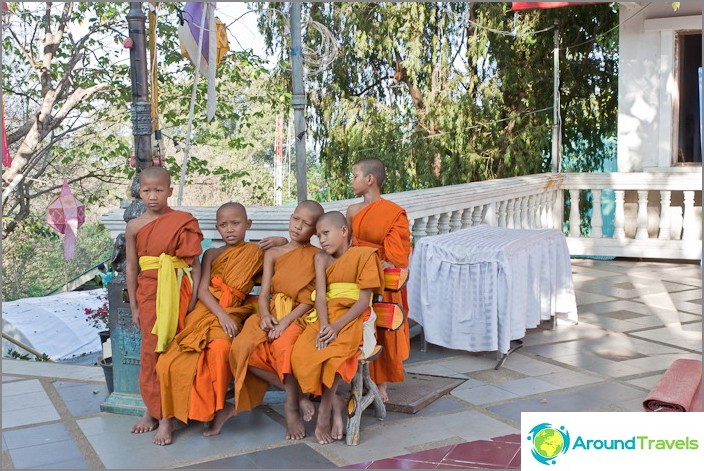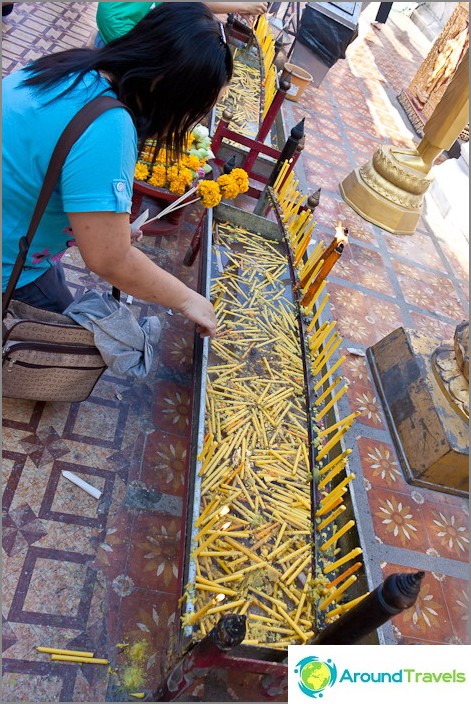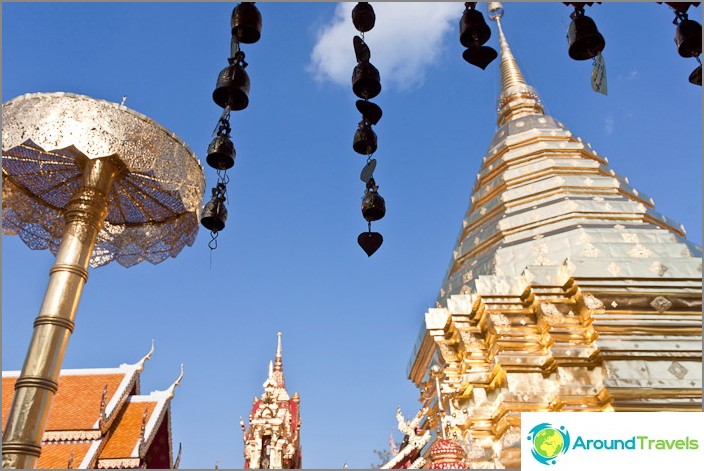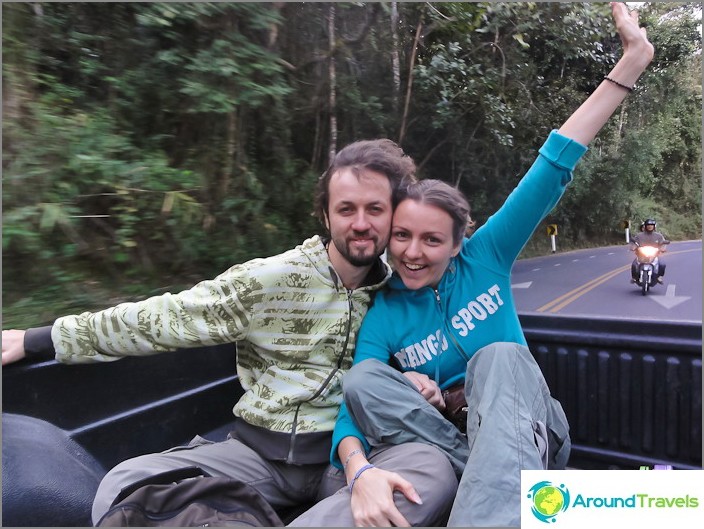 If you want to independently search for accommodation in the area of ​​this beach</a>best to do it on RoomGuru (service for searching and comparing prices for hotels in different booking systems)
If you are going to the temple of Wat Doi Suthep, then you can either go on foot there, as we are through the jungle, or use the Songteo, which are in large numbers near the Zoo Chaing Mai Zoo.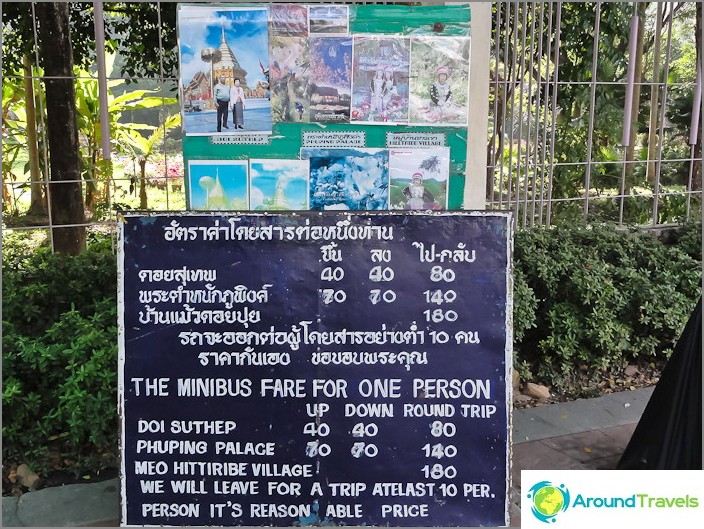 Temple Doi Suthep (Wat Phra Yhat Doi Suthep)
Temple Doi Suthep (Wat Phra Yhat Doi Suthep)
Abbreviated simply as Wat Doi Suthep. The main temple of Chiang Mai on the mountain, overlooking the city.
Read about the temple
Abbreviated simply as Wat Doi Suthep. The main temple of Chiang Mai on the mountain, overlooking the city. Read about the temple
Life hacking 1 - how to buy a good insurance

Choosing insurance is now unrealistically difficult, so to help all travelers, I compile a rating. To do this, I constantly monitor forums, study insurance contracts and use insurance by myself.

Life hacking 2 - how to find a hotel 20% cheaper

First, choose a hotel on Booking. They have a good offer base, but the prices are NOT the best! The same hotel can often be found 20% cheaper in other systems through the RoomGuru service.

Discount hotels