Wat Huay Mongkol is a very naked place. And it was built quite recently in 2004, but so many tourists come here that the temple managed to become one of the most popular among Thai tourists. It's all about the big figure of the Buddha Luang Phor Tuad (Laung Poo Tuad), only this is not the Buddha himself, but the legendary monk known throughout Thailand who worked wonders, and in particular, turned seawater into drinking water during prayer.
Wat huay mongol
At first I was a little upset that it turned out to come to the temple of Wat Huay Mongkol only late in the evening, just after flight thousands of bats. But you know, there is something in it - to be near the Black Monk in the night, when he glitters from the backlight, and people around are at a minimum, some mystery and mystery are present in the air.
The statue itself is very large, about 11 metersheight, and 10 wide. It is traditionally located on a pedestal, to which stairs lead from different sides. If you go around the figure, you will see other images of a monk from his life, much smaller. Black monk grants protection from all bad and natural disasters.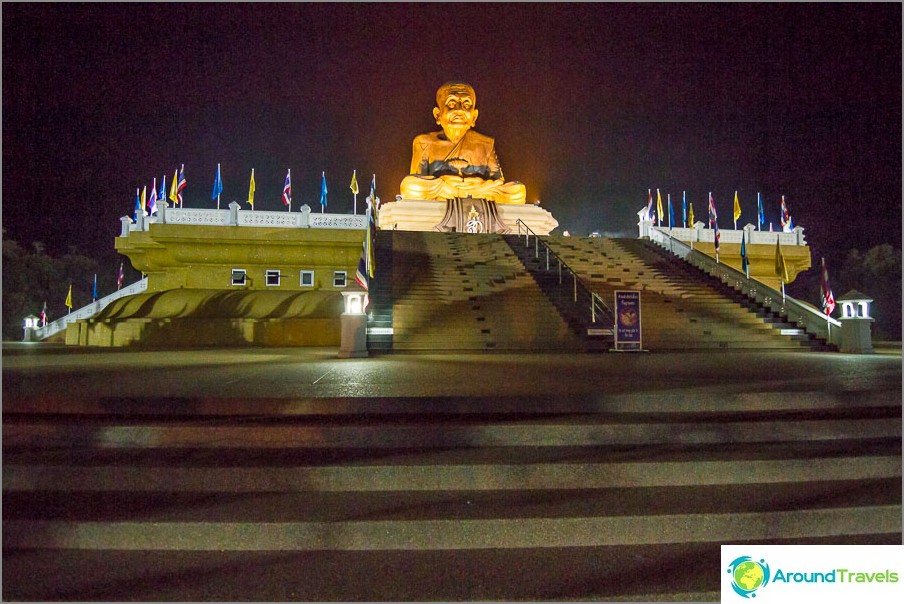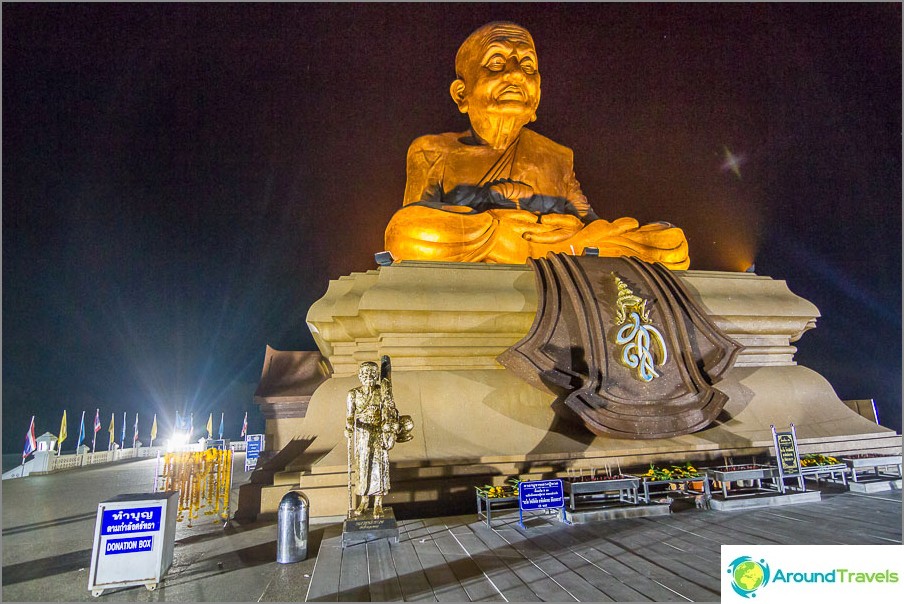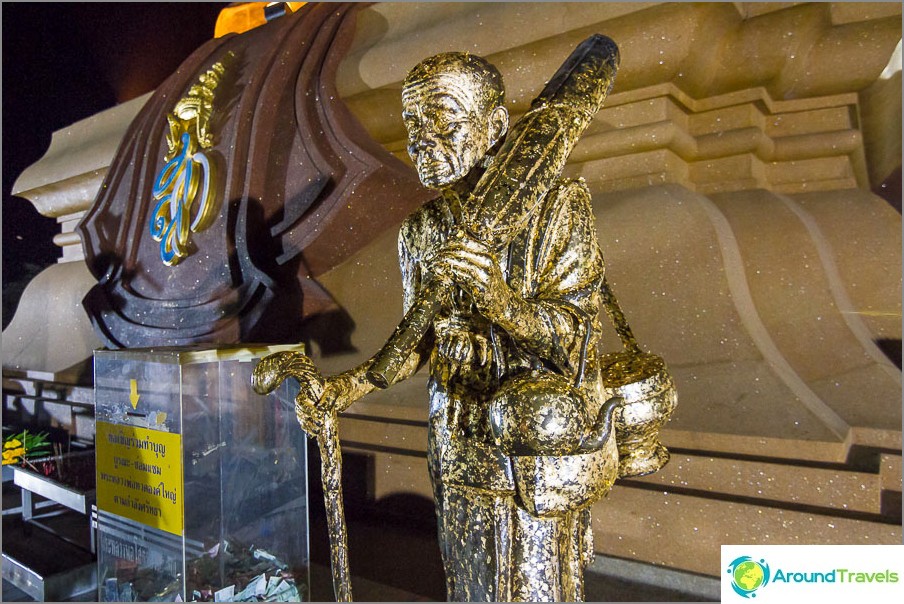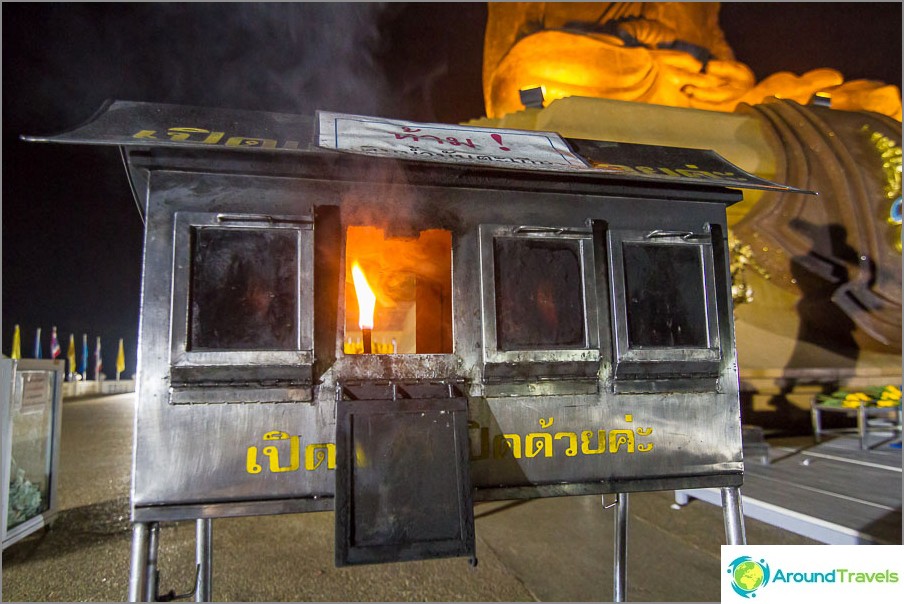 Down on the ground there are two amusing statues of elephants,carved from wood. It is difficult to imagine how much work was invested in this work! The elephant is also not easy, it fulfills desires, if you walk under it 9 times in a circle and put a coin in your mouth. By the way, you will be under him, do not forget to rub his personal belongings, this is also fortunate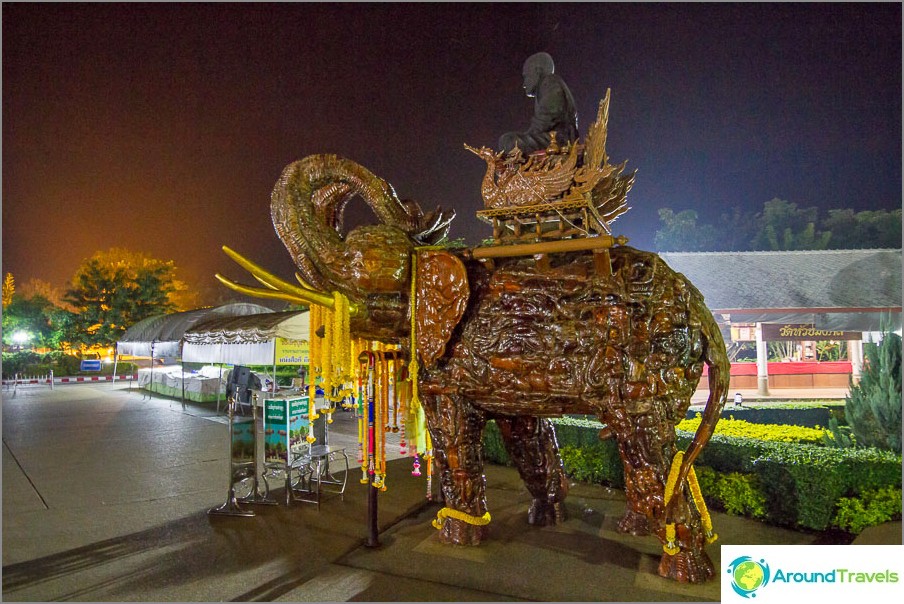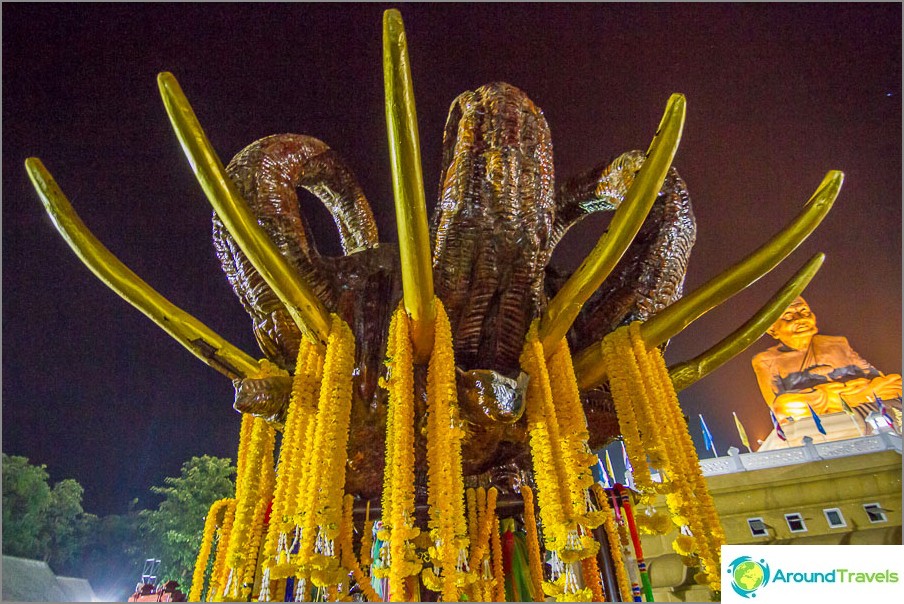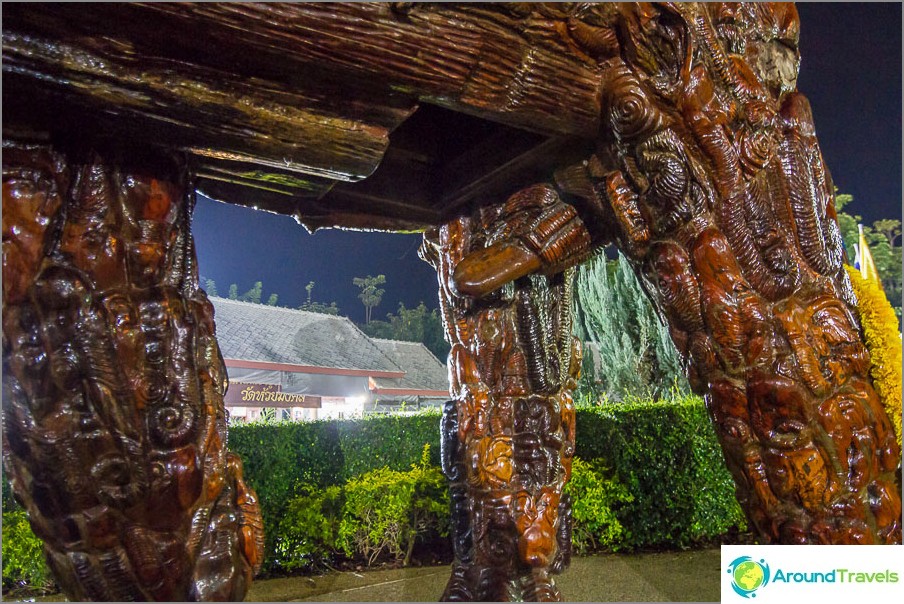 Since I was already late, everything was already aroundclosed, and the dark is not entirely clear where to go. In general, there is a special place for fortune telling (it will be necessary to try next time!), A monetary place, a large park, a pond with huge fish. In general, the territory of the temple allows you to turn around and spend some time here and relax after prayers.
How to get there and map
The temple is open from 6 to 21, admission is free. At the temple there is parking.
The easiest way to go there on a bike or by car. Wat Huay Mongkol is located almost opposite Hua Hin deep in the mainland. There is not very far from the city, about 30 kilometers. And from the main route Pechkasem very close.
If you want to visit this place, you can stay in Hua Hin. We have articles about budget guesthouse and Hua Hin Budget Hotel. Search other hotels in Hua Hin You can follow this link, or come to the place and immediately go to the area of ​​concentration of all the guesthouses, which is near the sea and the pier.
Temple of the Black Monk (Wat Huai Mongkhon)
Temple of the Black Monk (Wat Huai Mongkhon)
Here is the world's largest statue of the monk Laung Poo Tuad
Read about the temple
Here is the world's largest statue of the monk Laung Poo Tuad. Read about the temple
Life hacking 1 - how to buy a good insurance

Choosing insurance is now unrealistically difficult, so to help all travelers, I compile a rating. To do this, I constantly monitor forums, study insurance contracts and use insurance by myself.

Life hacking 2 - how to find a hotel 20% cheaper

First, choose a hotel on Booking. They have a good offer base, but the prices are NOT the best! The same hotel can often be found 20% cheaper in other systems through the RoomGuru service.

Discount hotels