Wat Suwankiriket is located in a lively and denselybuilt-up part of the village of Karon. In addition to the buildings of the temple, there is still a lot of free space, which simply could not remain unused in such a popular tourist area. So, don't be surprised if a taxi driver or a songteo driver doesn't understand your "Wat Suwankiriket", but immediately responds to the "Karon market". Wat Suvankiriket is first a market, then a parking, and only then a Buddhist monastery. He is beautiful, well-groomed, but with such a high visibility of tourists that it is not clear how one should be a master of meditation in order to distance himself from worldly vanity in the epicenter of worldly vanity.
The content of the article
Temple on Karon
Sometimes it is simply called Wat Karon.Temple), since it is immediately clear to everyone what is meant. The temple is quite old, it stands in Phuket, as some sources say, since May 1895. The temple is a classic, Thai, complex of several buildings for different purposes. The distinctive feature of Wat Suvankiriket is the black Buddha in the main hall, a very old sculpture that some HYIP hunters call "sapphire". By and large - everything. The interior is traditionally painted with pictures from Ramayana, the exterior contains indispensable rakshas (demons-guards) and Nagas (dragon snakes), a bell tower, a crematorium, a meditation hall, a stupa with holy remains and other Buddhist joys.
We must pay tribute, if the temple and earnstourists, and then invested decently in maintaining the complex in excellent condition. The buildings of Wat Suvankiriket look fresh, shiny and elegant, they do not save money on repairs. The temple is great for once to drop in and make a sufficient number of pictures on the background of the interiors of a Buddhist temple, so that the rest of the holidays do not be distracted by the religion of Thailand and other cotton. As with our churches, there is almost no diversity in watts, with the exception of one or two chips and location relative to the sea surface. Wat Suvankiriket is a convenient for visiting, beautiful and tourist-oriented temple in Phuket.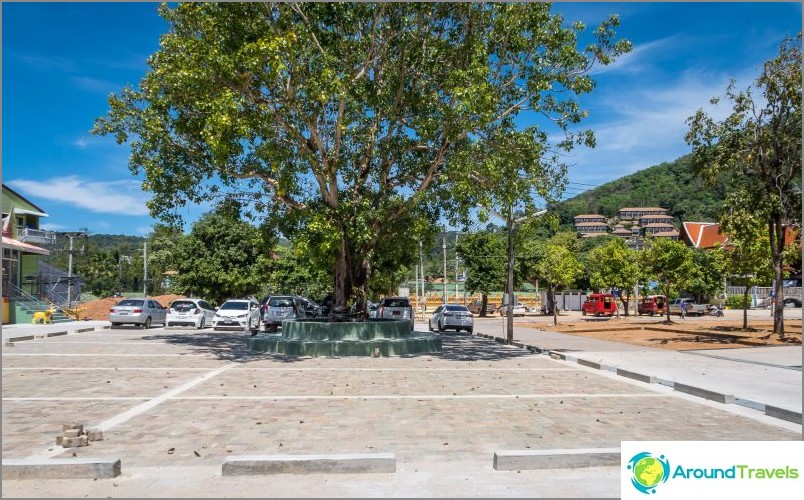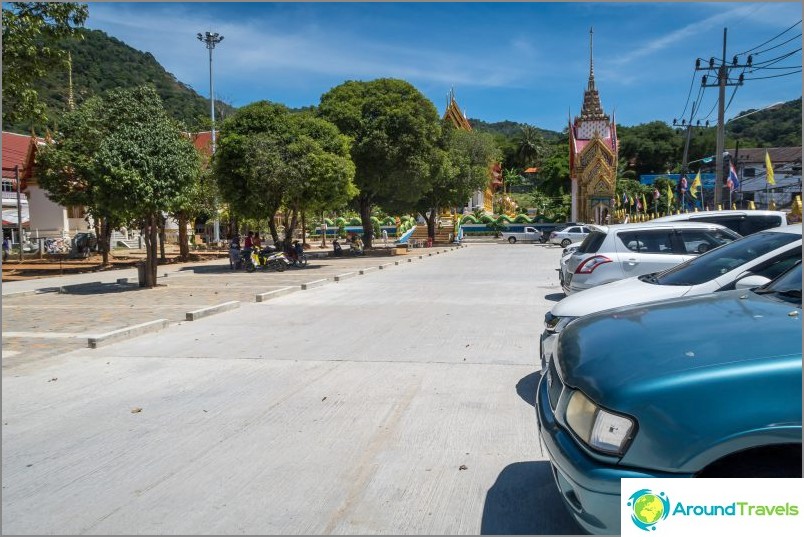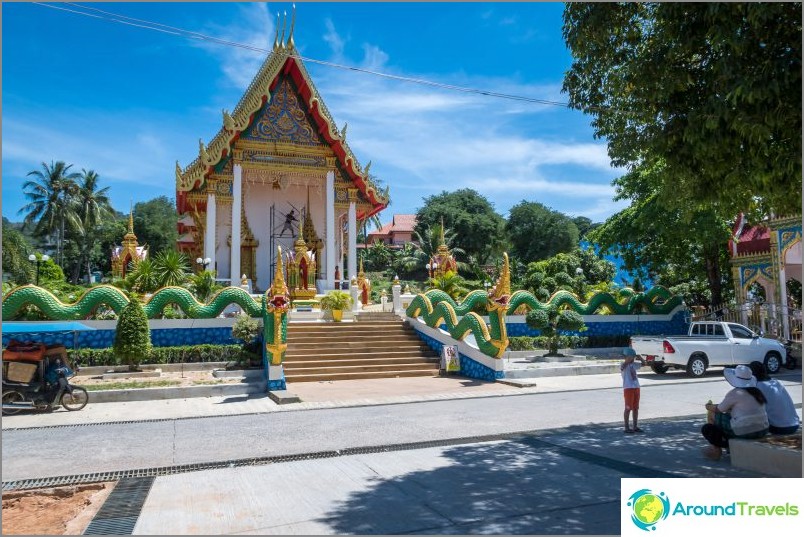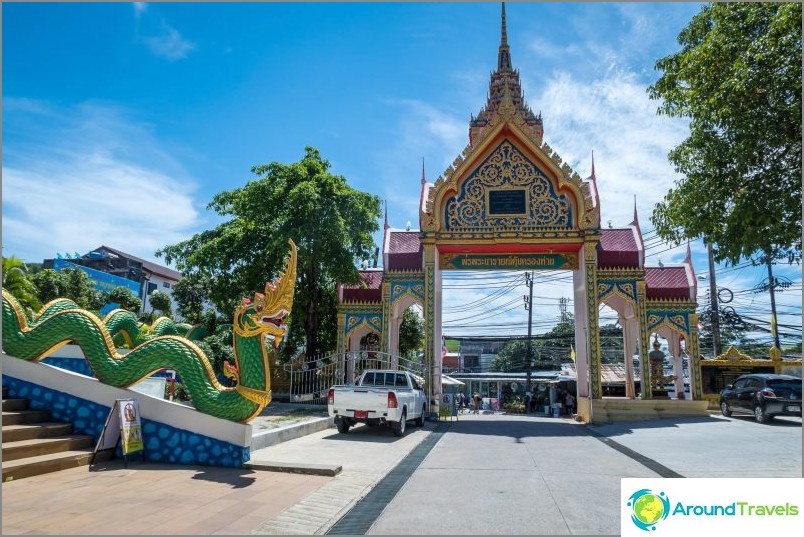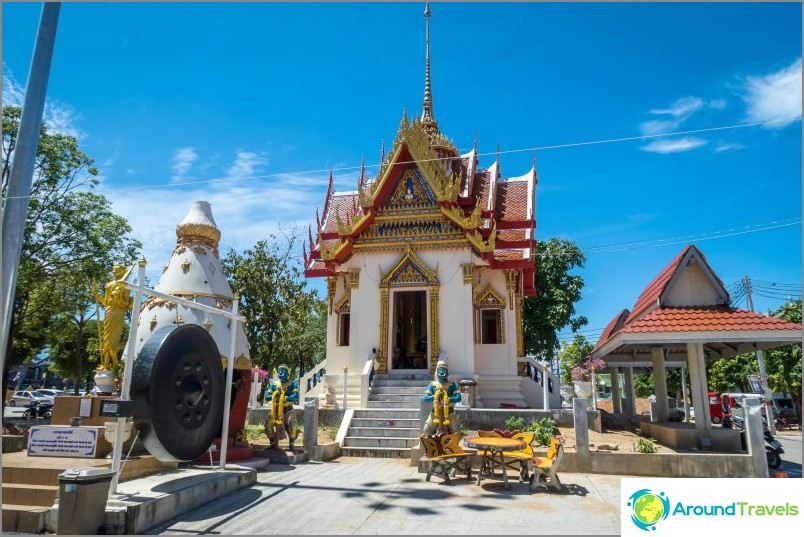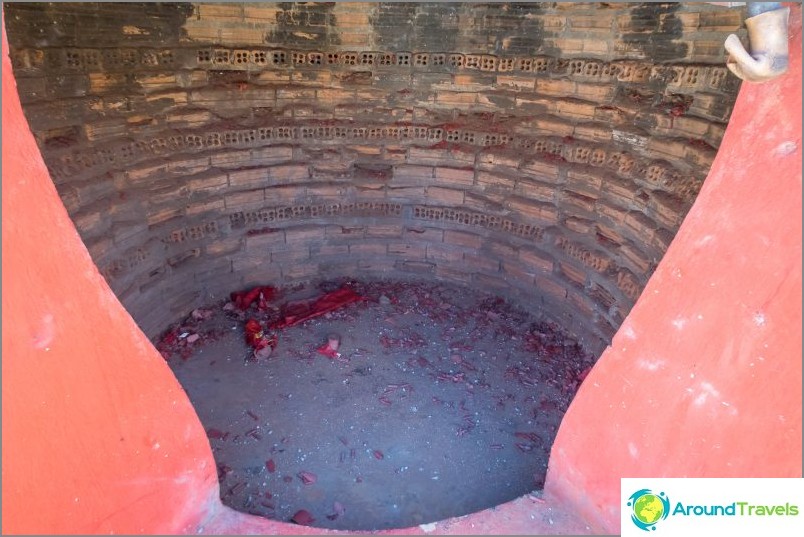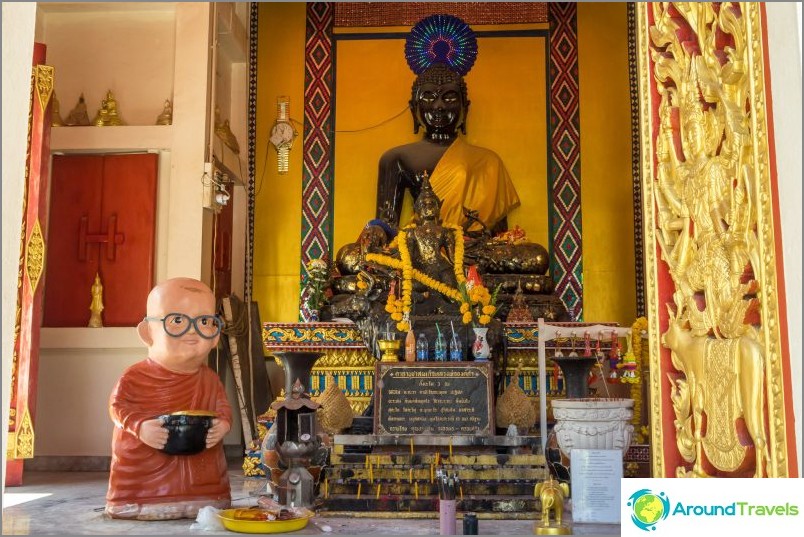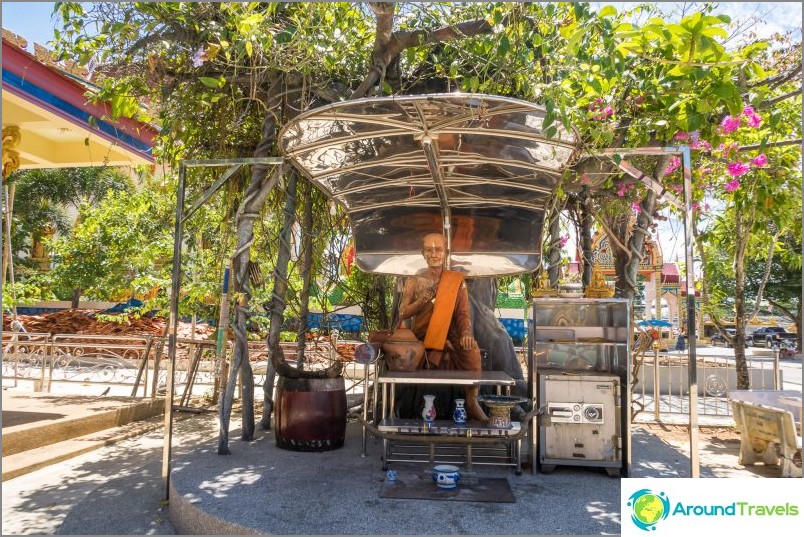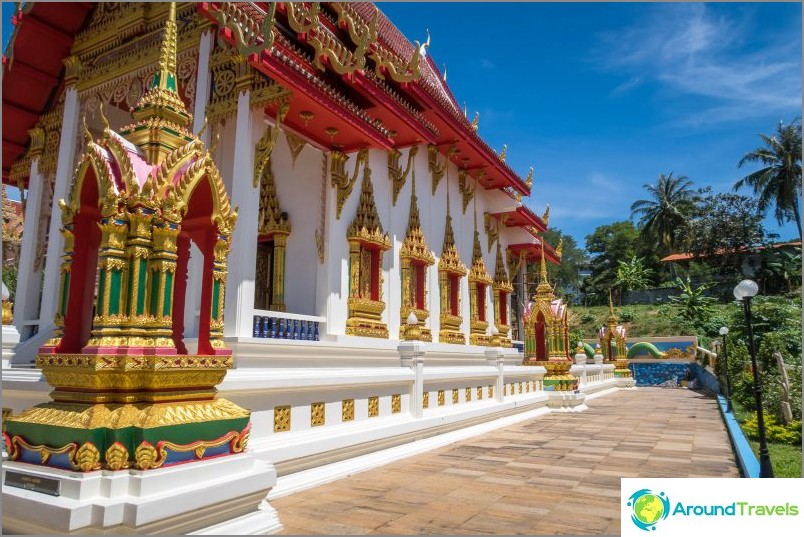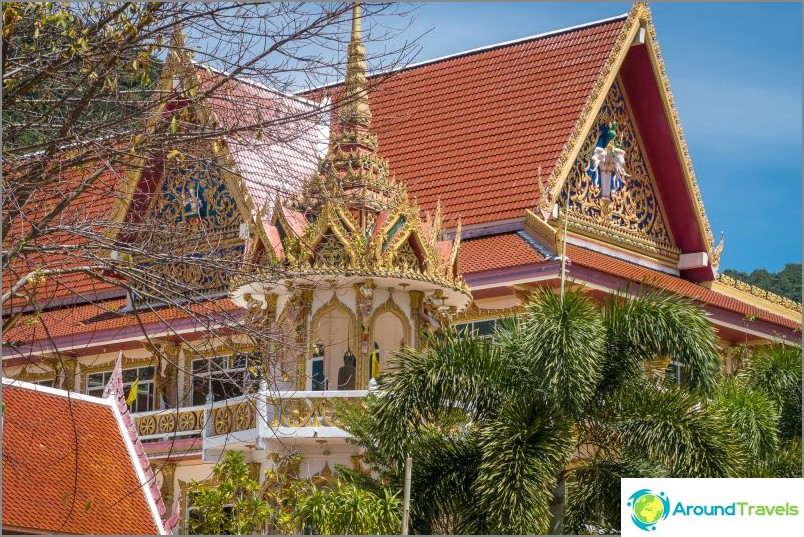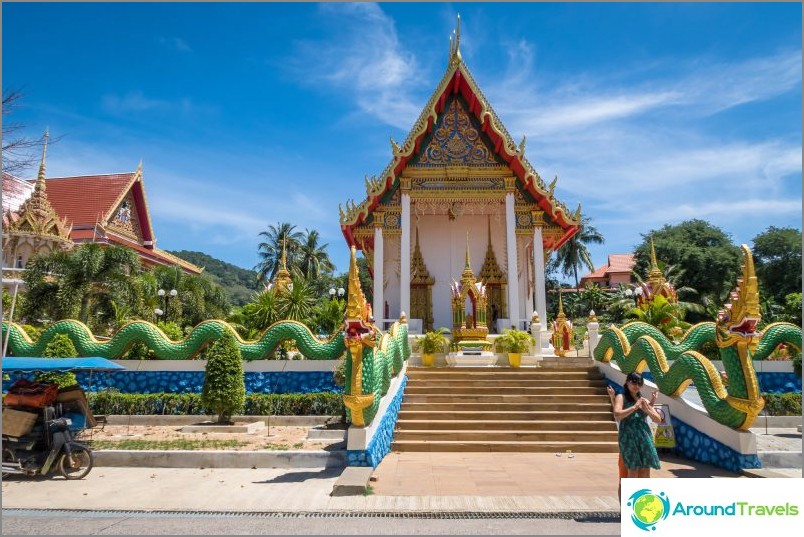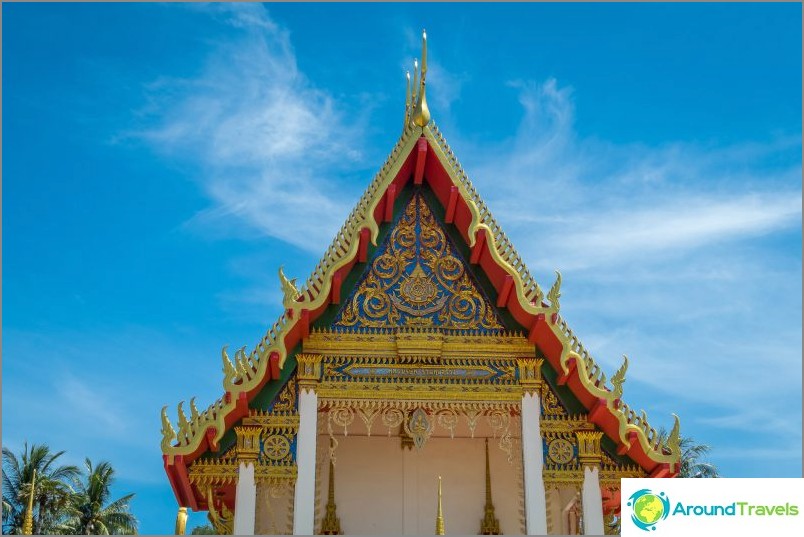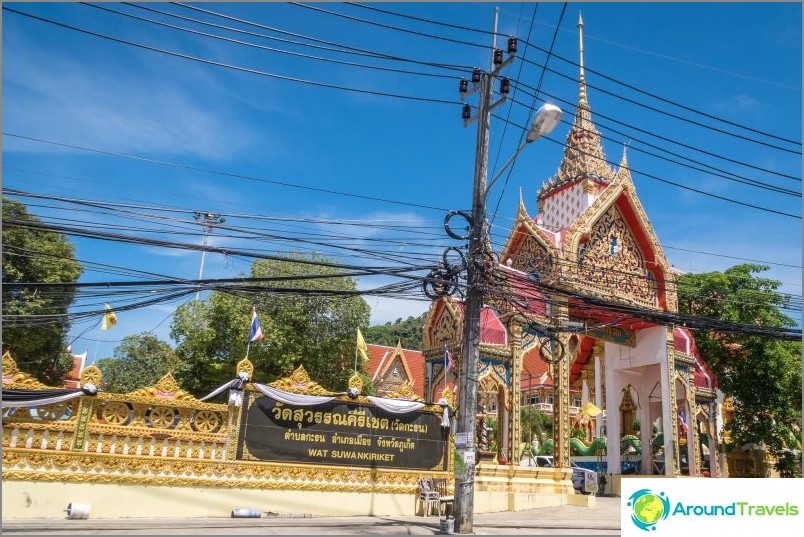 Information to visit
The temple is open daily from dawn to dusk, entranceand parking is free. Shopping malls come here on Tuesdays and Saturdays from 17 to 23 hours - the usual nightmarkets, like in any other resort. The network comes across information that the market works on other days of the week, but this is a general trend. The demand is high, there are a lot of tourists, sellers are also getting bigger and they have only one or two days a week, so the nightmarket graphics that are usual for old-timers and local residents begin to shift.
Outside the market days, you can use the parking of the temple to the destination. Beside Russian restaurant Veranda.
On the map
Temple on Karon
Temple on Karon
Karon Temple or Wat Suwankiriket. Pretty typical Thai Buddhist temple. Here the night market takes place a couple of times a week.
More about the temple.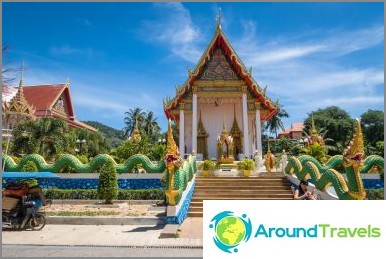 Karon Temple or Wat Suwankiriket. Pretty typical Thai Buddhist temple. Here the night market takes place a couple of times a week. In more detail about the temple.
Life hacking 1 - how to buy a good insurance

Choosing insurance is now unrealistically difficult, so to help all travelers, I compile a rating. To do this, I constantly monitor forums, study insurance contracts and use insurance by myself.

Life hacking 2 - how to find a hotel 20% cheaper

First, choose a hotel on Booking. They have a good offer base, but the prices are NOT the best! The same hotel can often be found 20% cheaper in other systems through the RoomGuru service.

Discount hotels