If you have time, go to the small temple of Wat Tham Pha Plong, located on a mountain in the jungle, not far from Chiang Dao Caves. Follow the link post with all the information to visitthese places, read. It is advisable to look at the temple in the morning, it is especially good there: no one is there, the forest is about to wake up, cool and fresh. True, if you go there in the morning, you will have to spend the night in Chiang Dao in a guesthouse. Although "it is necessary" it is said loudly, as part of a trip to the north of Thailand, it is even convenient. I was just spending the night in Chiang Dao.
Wat tham pha plong
Personally, I liked not even the temple itself and the view fromhim and the way to him. You go up the stairs, and you are surrounded by sanitized jungle. And the silence is such that it fascinates ... Only the birds sing. For them, by the way, ornithologists come here, saw one on the way, like a mad professor ran with a tape recorder and a DSLR with a telephoto.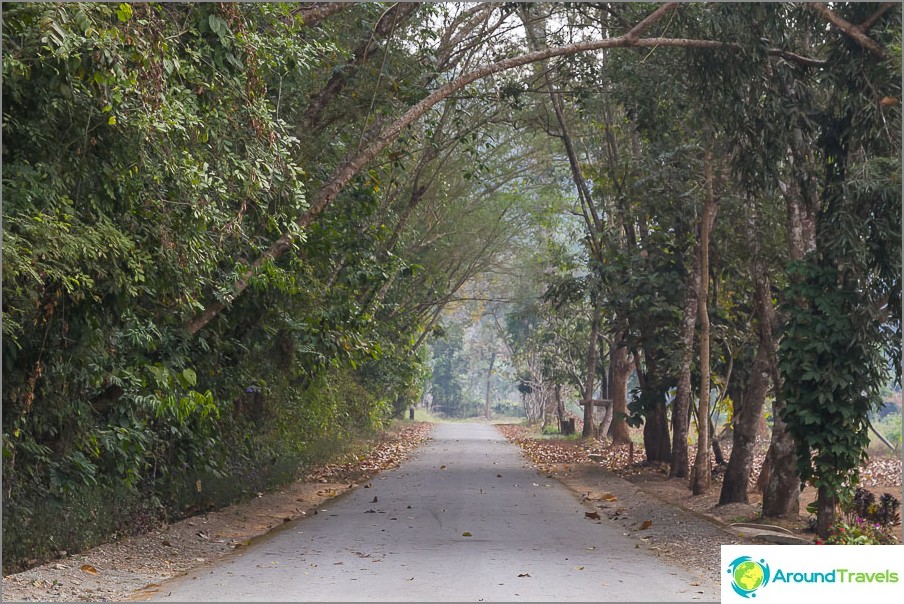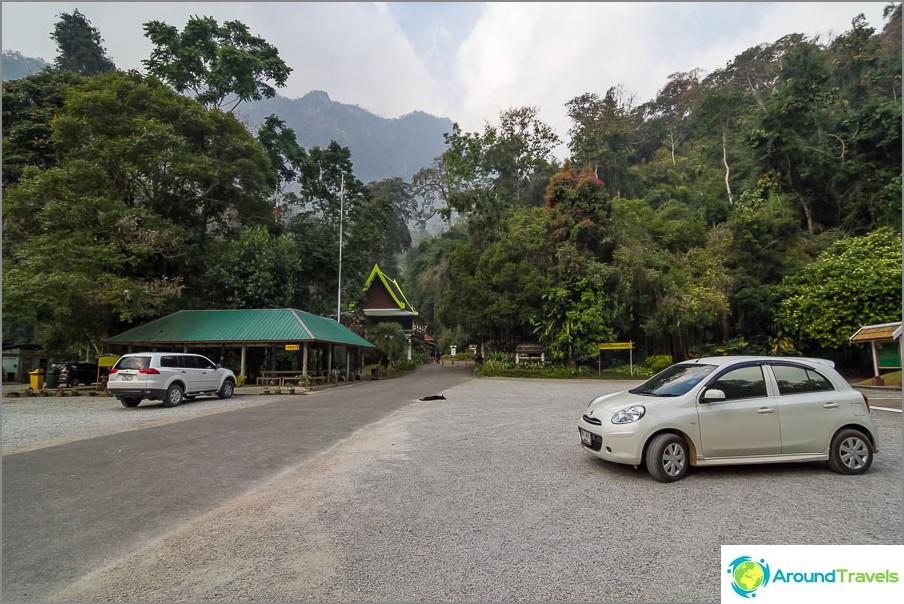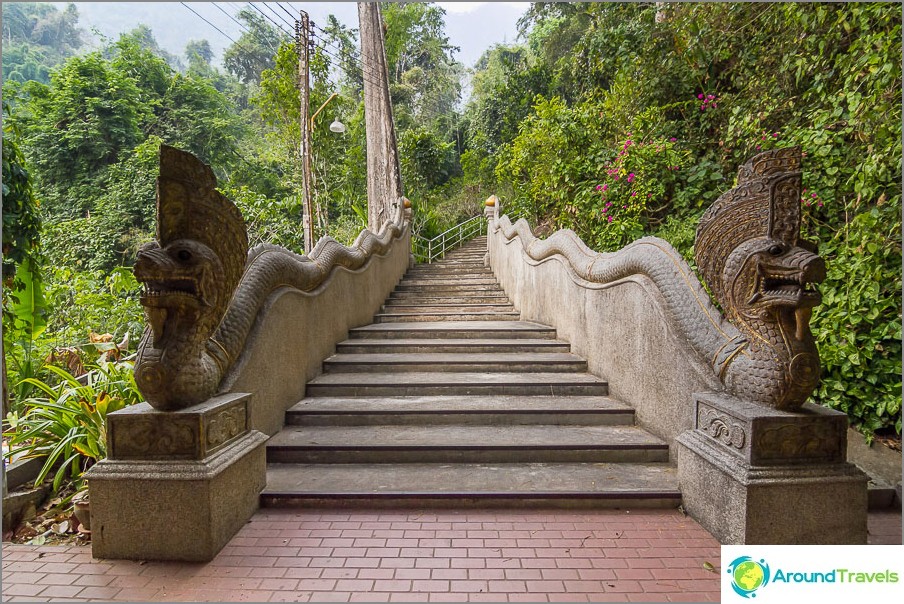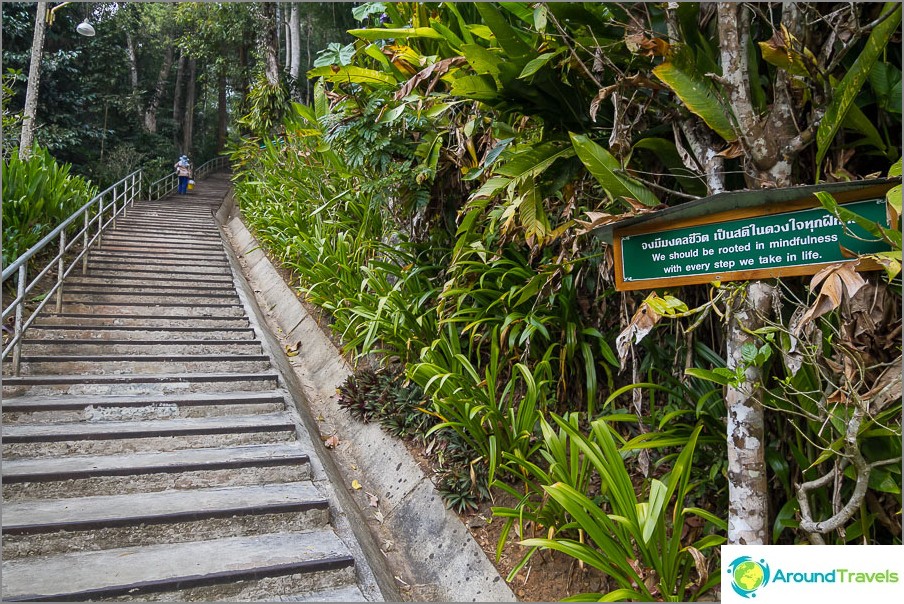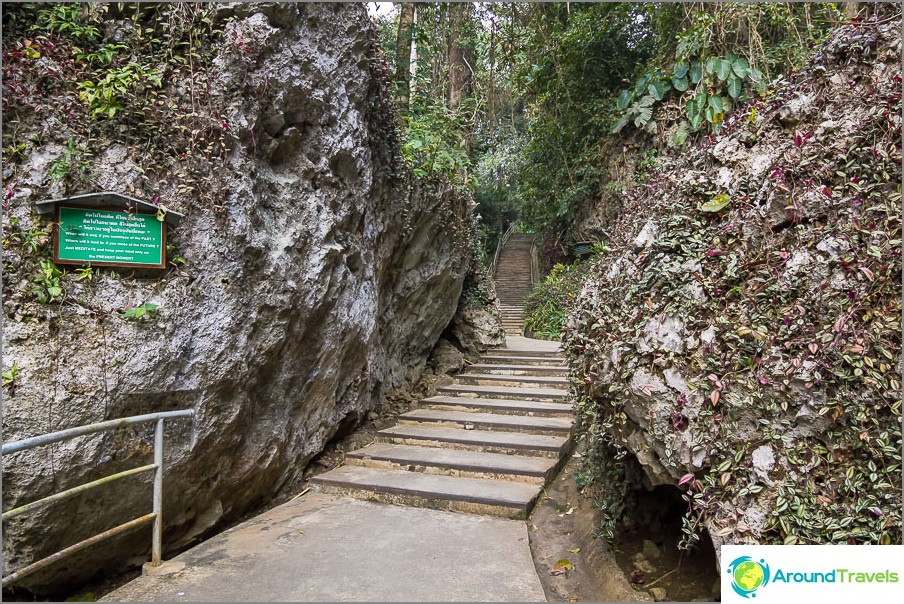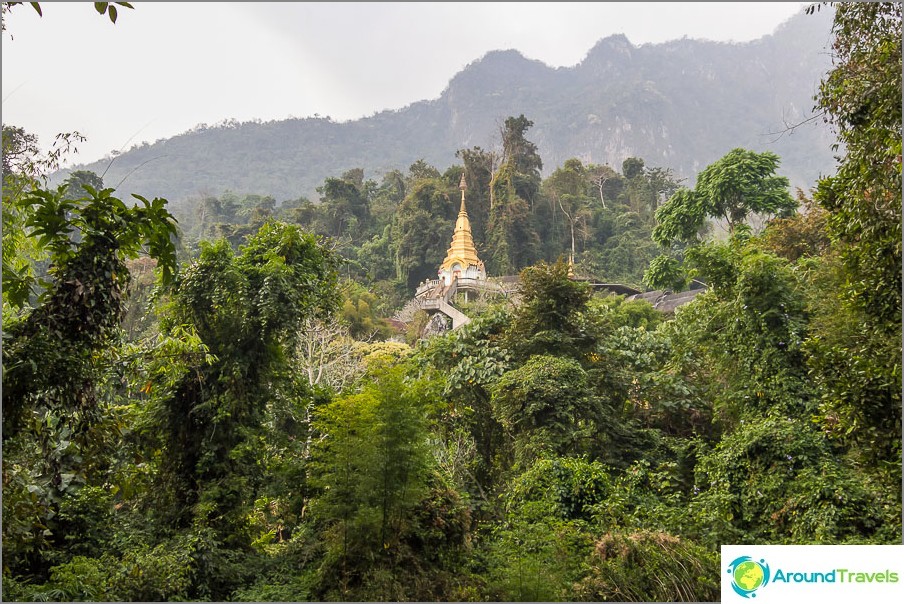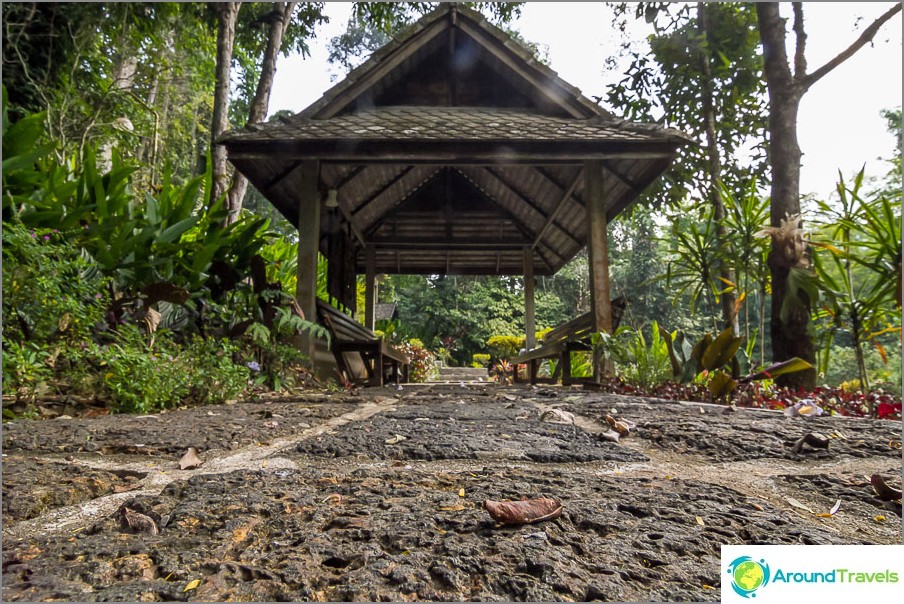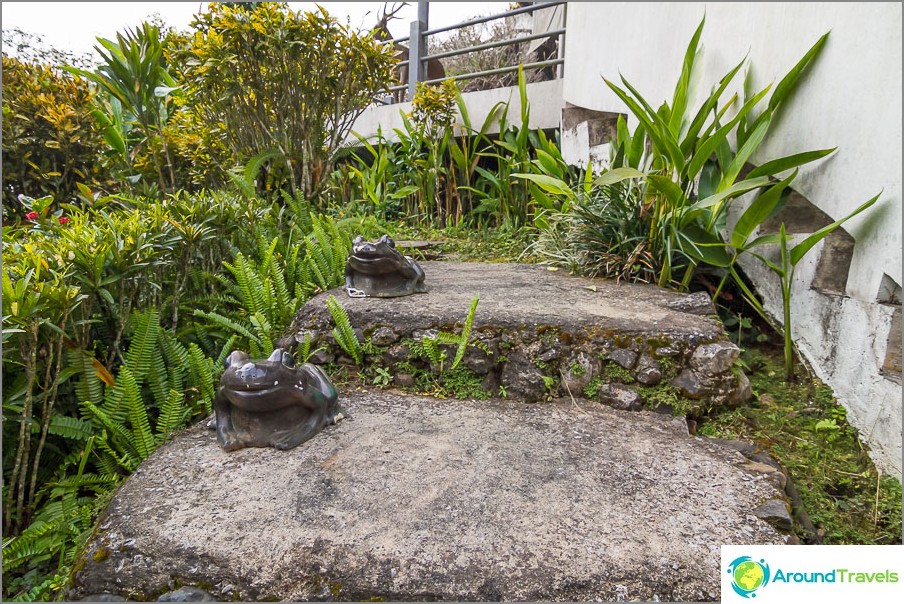 The feeling of being in some kind of reserved andlost corner. I do not argue, maybe this is just my impression, and the temple is rather ordinary, but I am writing as it is. For some reason I remembered how long I had been working in the office and driving through Moscow traffic jams to work. But this is not to the fact that it was bad, but to the fact that in this bustle you forget to live and pay attention to ordinary things, you do not appreciate the current moment. It would seem that Thailand, summer, everything is fine, that is, there are so many reasons for happiness, but you concentrate on completely different things. It seems to be familiar truths, but anyway, once again I catch myself on it.
From the top platform with a stupa overlooking the nearest mountains. Views are better, but to sit there thinking is very good, the atmosphere has ...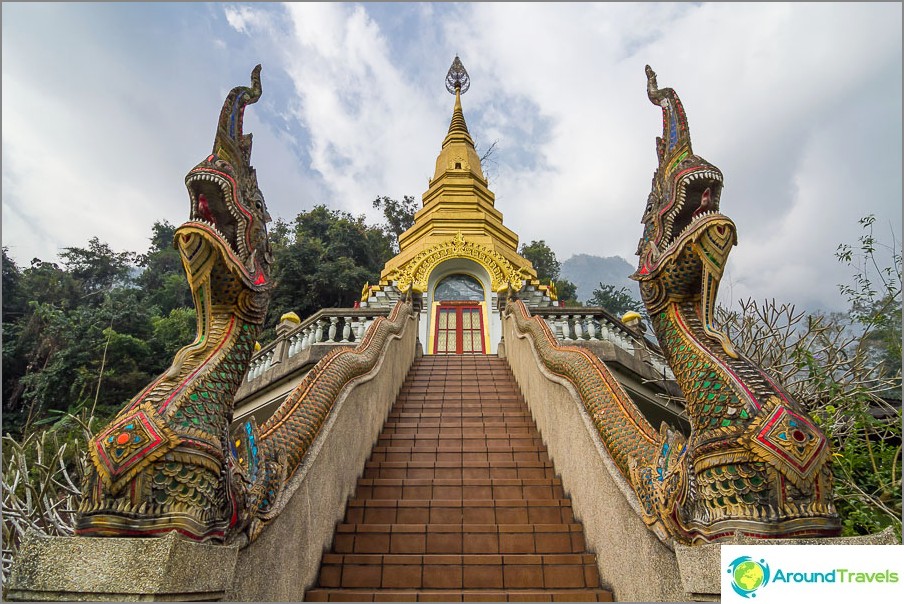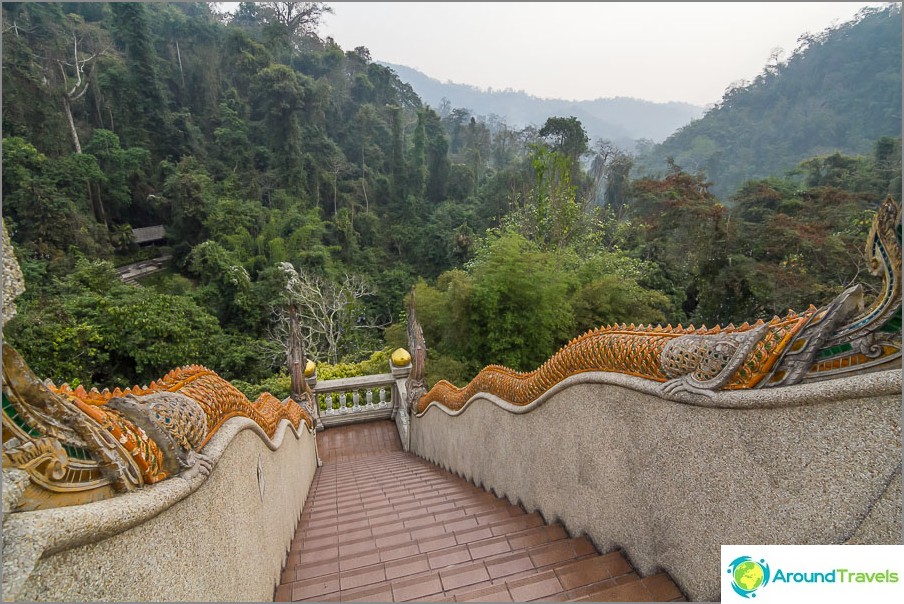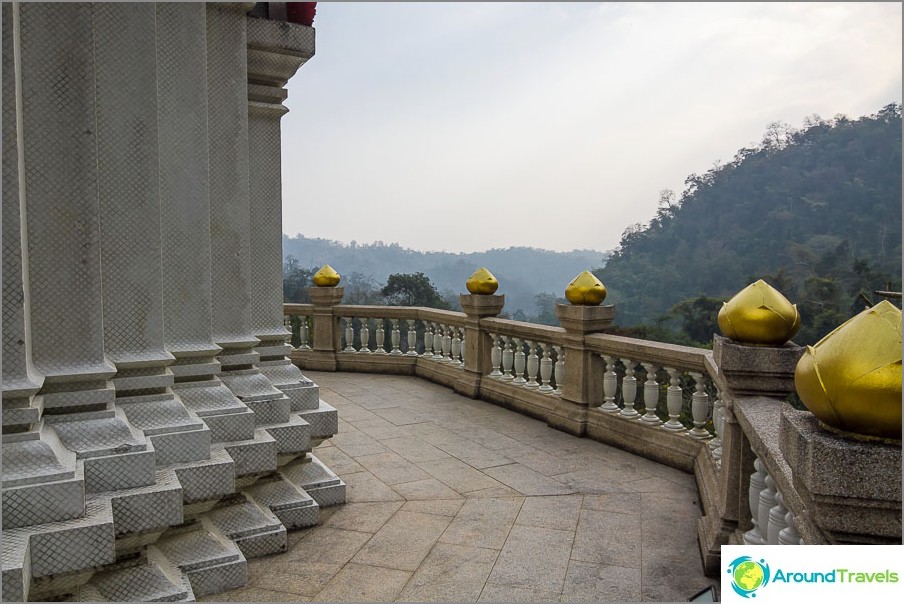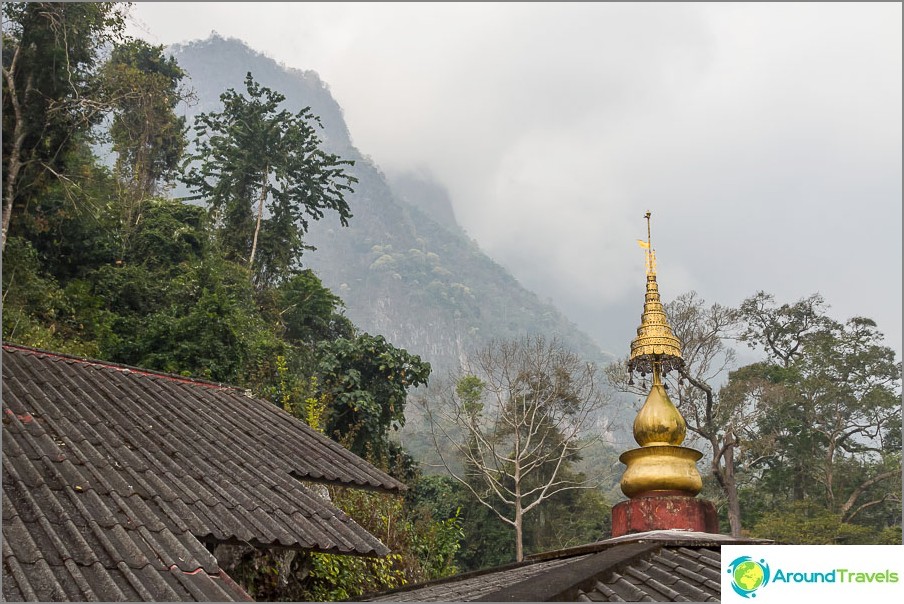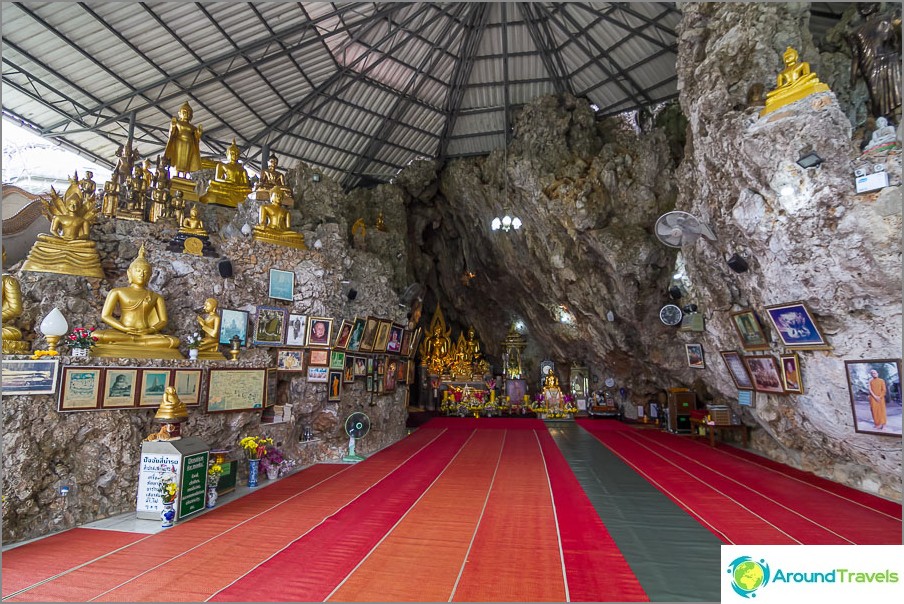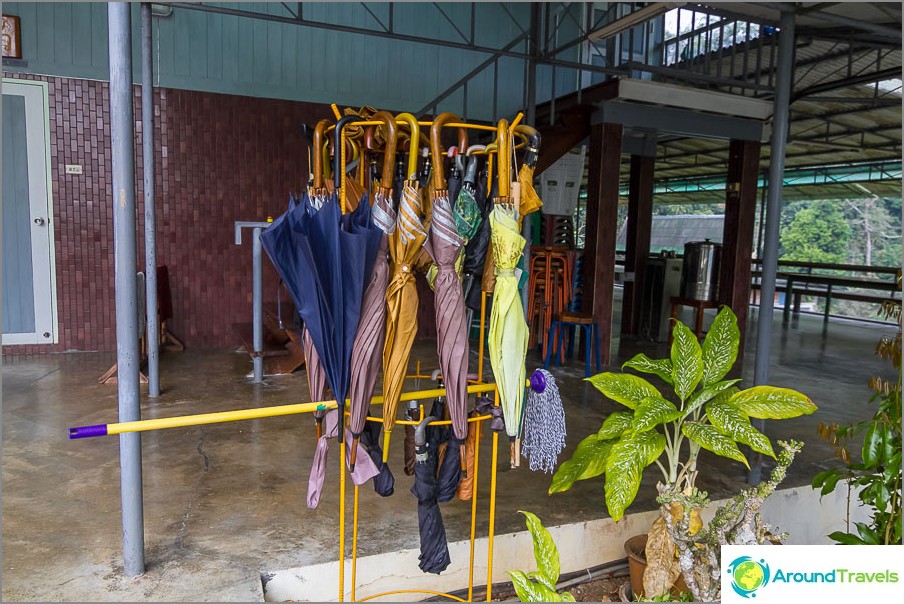 On the map
Focusing on the label on the map, you can easily findthis temple. It is necessary to go to the end of the road, without turning anywhere, and you will be rested in the parking lot. The temple itself is not visible from the site itself, and there are no signs either, but in principle it will be clear that this is it.
Chiang Dao District
Chiang Dao District:


Life hacking 1 - how to buy a good insurance

Choosing insurance is now unrealistically difficult, so to help all travelers, I compile a rating. To do this, I constantly monitor forums, study insurance contracts and use insurance by myself.

Life hacking 2 - how to find a hotel 20% cheaper

First, choose a hotel on Booking. They have a good offer base, but the prices are NOT the best! The same hotel can often be found 20% cheaper in other systems through the RoomGuru service.

Discount hotels