Can you imagine we hit the televisiona report that came out on the Moscow 3rd channel last week? When they wrote to me about it and offered it, I could not believe my eyes. Let it be short (a couple of minutes), let it not in the evening, but this already means something, at least for us for sure. Therefore, I hasten to share this little joy with all
Before shooting, we were worried, because not everyoneday to our home TV people come. How would this happen? Suddenly, we will be carrying some kind of heresy in front of the camera, or we will be completely silent from the constraint and will not be able to connect two words. But the film crew turned out to be so positive and so pleasing to itself that there was a feeling that we were just communicating with our friends, and there were no gaps.
Filming
The guys brought a bunch of equipment in big bags. They set their light in the room and made a slatted background. We hung microphones on us. And then we talked for half an hour, answered questions, showed photos and videos. Basically, it was about Thailand, about our long wintering, about how we even came to such a life, and why we do not need a career and a lot of money. Probably, if there was more time, I would tell you in the evening, I like to talk
We ourselves managed to take some photos, andThey asked the operator to click together. I just downloaded the video yesterday from the Internet, it is at the very bottom of the post. You can even add it to the "portfolio" to show sponsors. Like, look, they even talk about us on TV. Kidding of course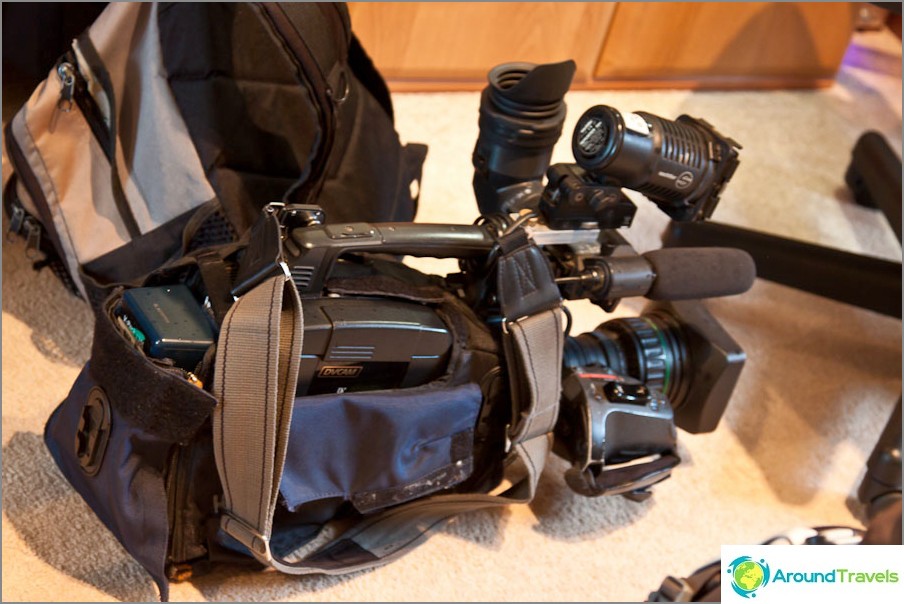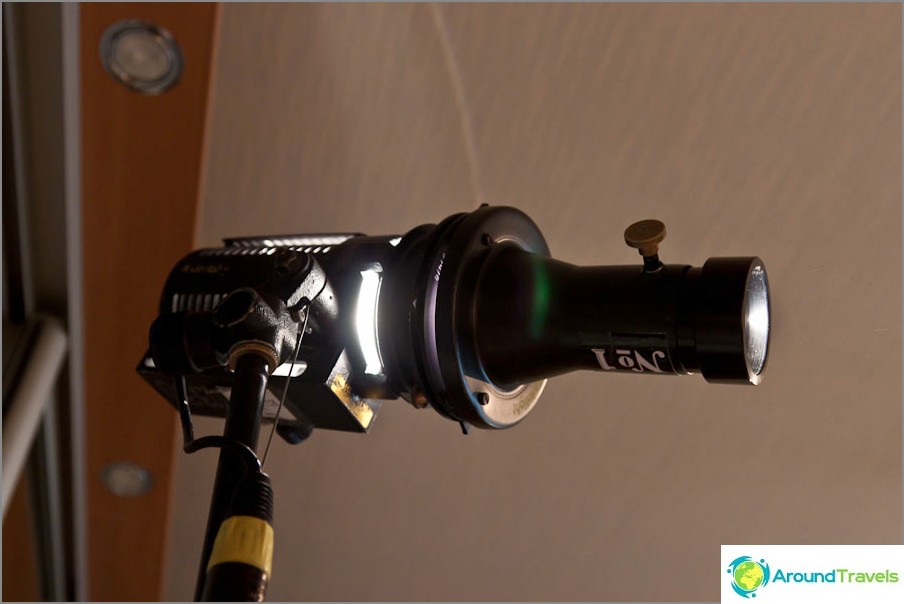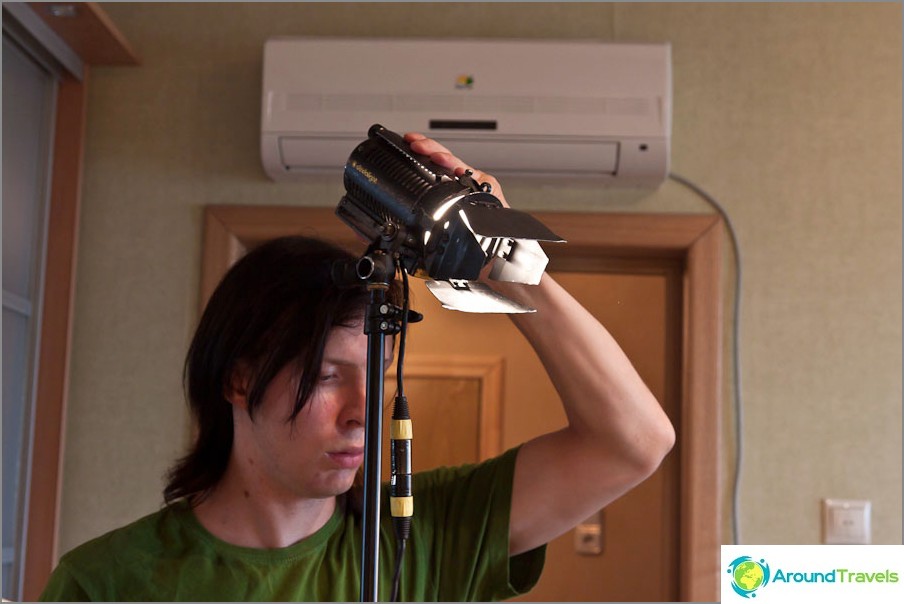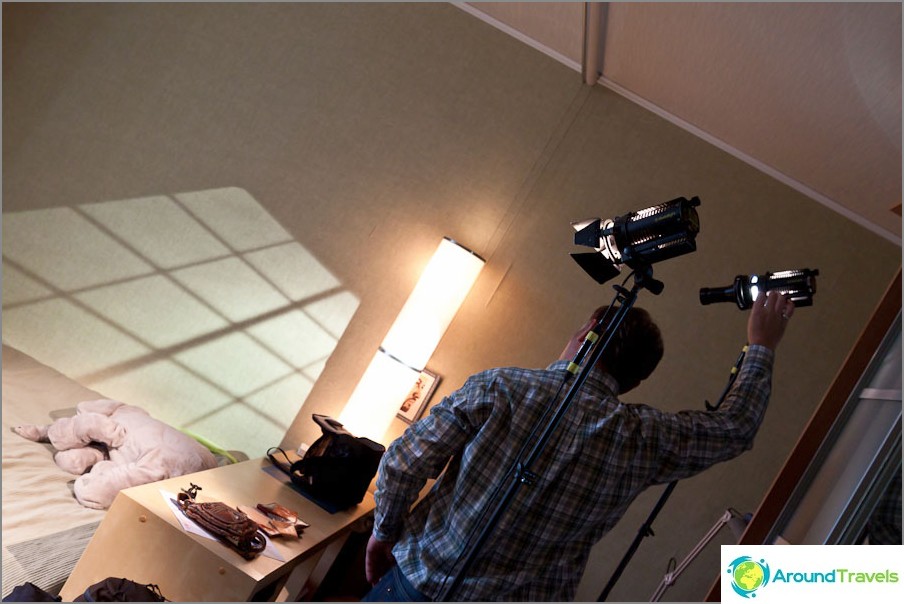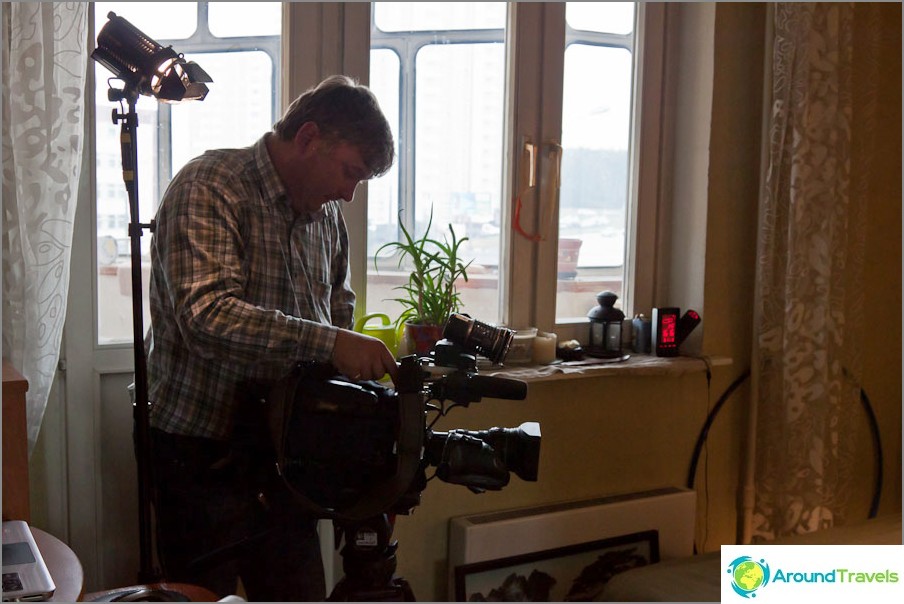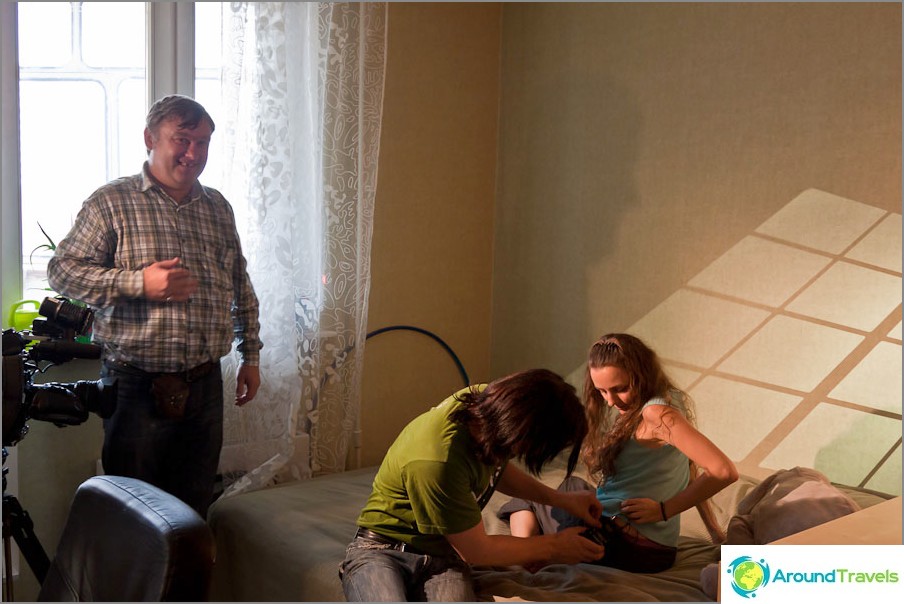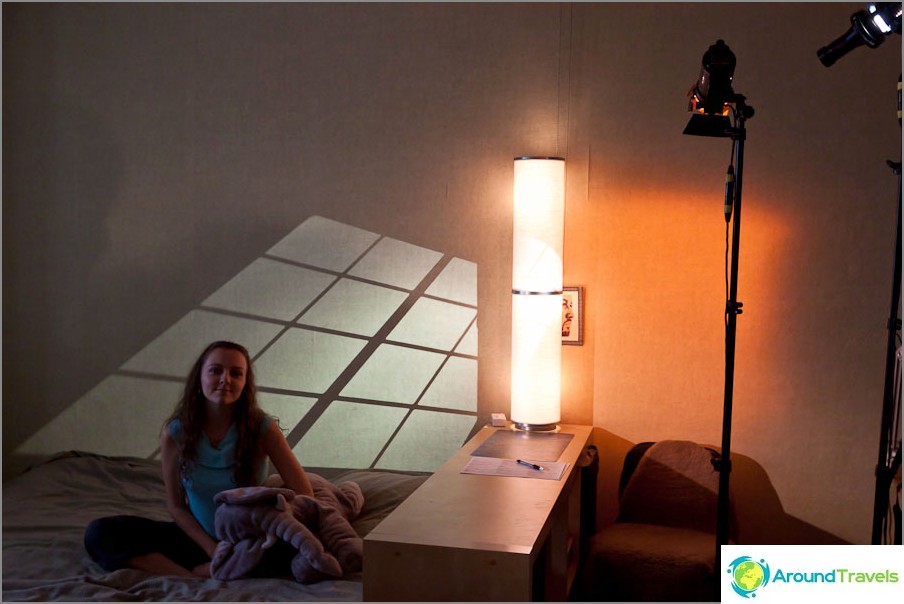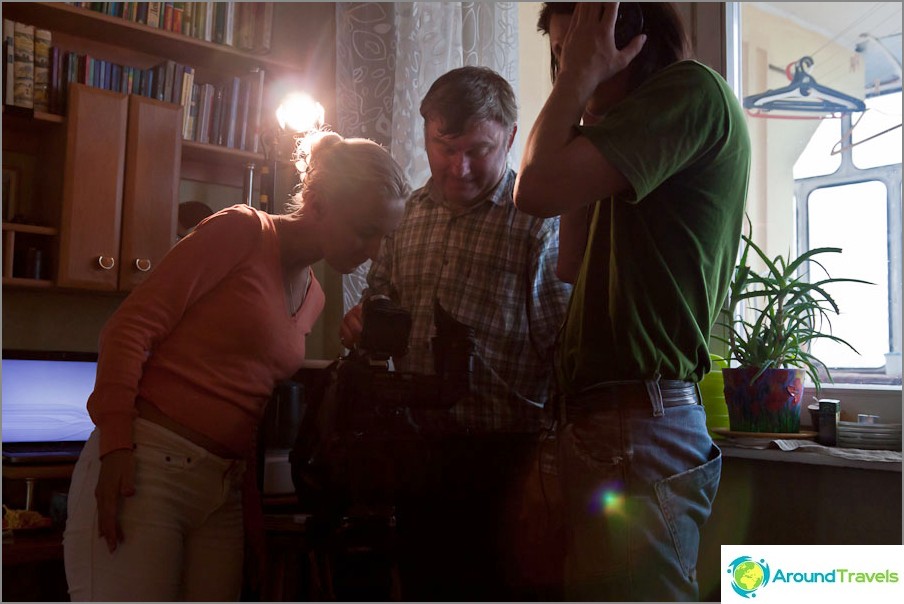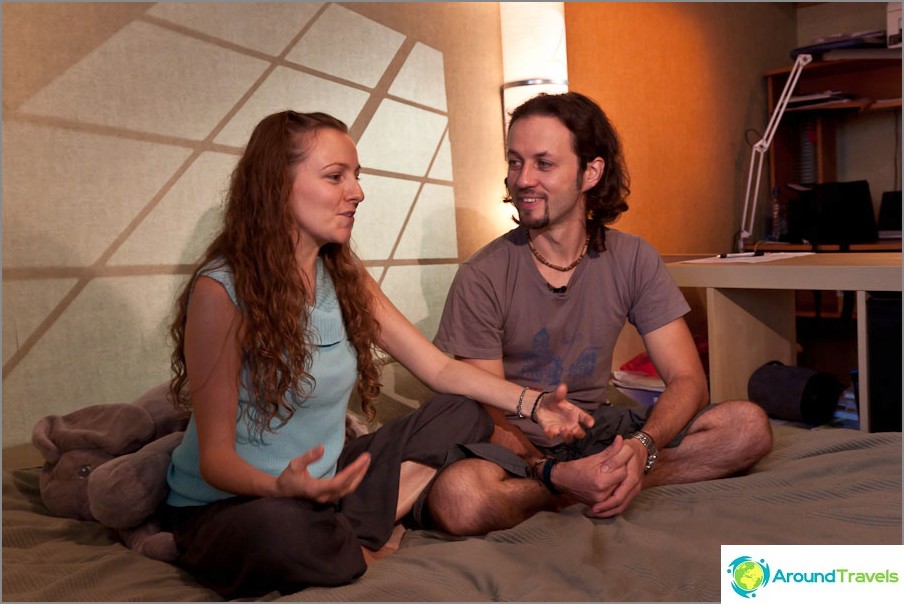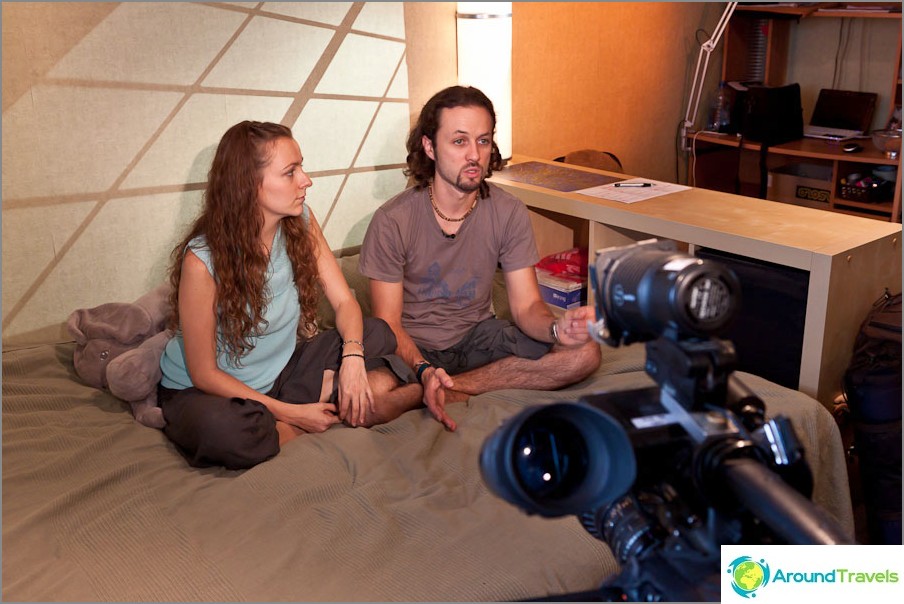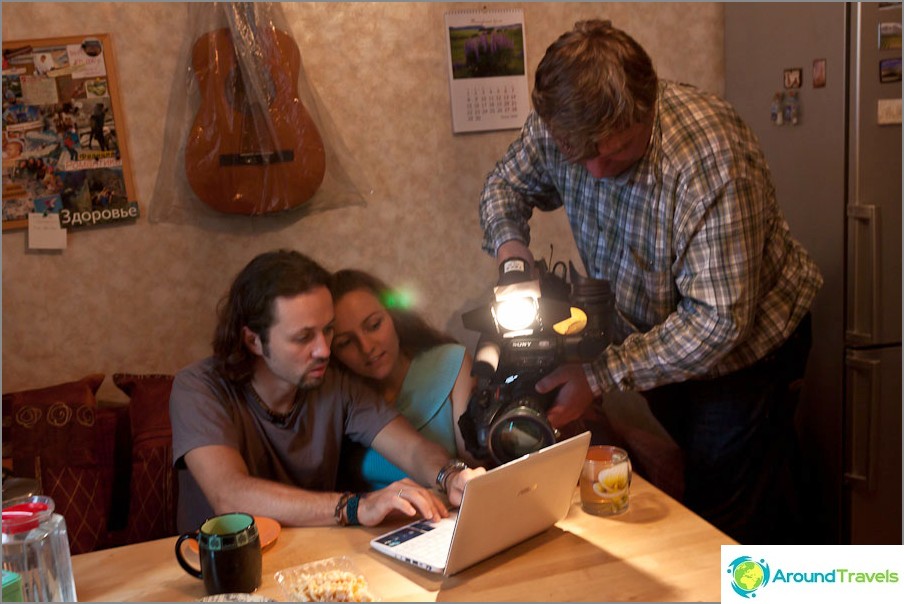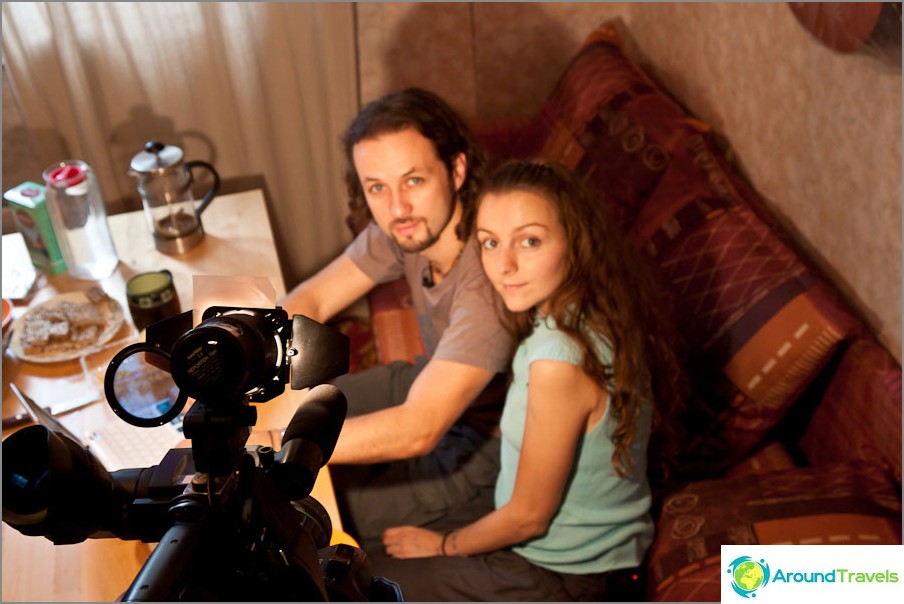 So I do not know for whom how, but for us itan extra indicator that we are going the right way, and then it will only get better. Although now everything is great. On this positive note, I say goodbye to you. Mood, I remember, then went up a week ahead
Video
The program was called "City. Report "and went at 18.25 on the TVC (it goes almost every day). There's only 8 minutes, and about us it starts at about 5.25.
P.S. Only something they distorted my name and it turns out we are going to Australia in 6 years ... Although I do not mind))
Life hacking 1 - how to buy a good insurance

Choosing insurance is now unrealistically difficult, so to help all travelers, I compile a rating. To do this, I constantly monitor forums, study insurance contracts and use insurance by myself.

Life hacking 2 - how to find a hotel 20% cheaper

First, choose a hotel on Booking. They have a good offer base, but the prices are NOT the best! The same hotel can often be found 20% cheaper in other systems through the RoomGuru service.

Discount hotels