If you plan to go to Thailand, it is importantknow what the weather is like there throughout the year. Thailand clearly expresses: hot season, rainy season, and a time when the air temperature is most comfortable. Since Thailand is strongly stretched from north to south, almost 2000 kilometers, the difference between the climate of the north and south is the largest compared with the rest of the countries of Southeast Asia. In the winter months in the south of Thailand, the temperature can be + 28 ... + 30 ° C, and in the north + 25 ° C and lower, to + 10 ° C at night.
The content of the article
When is the best time to relax in Thailand
Despite the small size of the kingdom,the weather can seriously differ in the neighboring resorts, between which only 200 km in a straight line. Each of the ten most popular and famous seaside resorts has its own nuances in the weather, and in particular - the best months to visit. Thanks to such discrepancies, you can save your vacation, if you have the opportunity to go on vacation did not appear at the most successful time of year.
Thai resorts are located on the easternthe coast of the mainland and the west, so the weather at the same time on them can be very different. So if you are going on vacation to Thailand, it is better to immediately see the weather (water and air temperature, rainfall) in Thailand for months at the resort you are interested in. Below I have listed the best months for a trip to Thailand, in the ten main popular resort areas.
And further. The information below is provided for a rough understanding of the situation of the weather in Thailand by months, and for adequate vacation planning. Mm water column is very difficult to understand, so it is better to focus on the number of rainy days in the month. But just in case for comparison: the wettest month in Moscow is August (according to statistics) and the average value of precipitation for it is 15 mm.
December and January: Hua Hin and Ko Chang
Weather in Hua Hin and Koh Chang approximatelyequal in average annual temperature indicators, with a slight difference of 1 ° C or 2 ° C for any of the months. But in terms of precipitation, these two resorts are very different: at Koh Chang, there is twice as much precipitation during the monsoon rains. Hua Hin's wettest month is October (200 mm of precipitation per square meter).
296 mm of precipitation falls on Koh Chang in October, andfour months before that pour 500-550 mm. And both resorts are equally good only two months a year, when there is almost no rain, and the air temperature reaches 29-30 ° С - this is December and January. The water temperature in December and January, an average of 28 ° C. Hua Hin is unique with one weather feature: in summer, despite the monsoon season, there are a lot of sunny days and little rain in Hua Hin, so you can keep in mind the months of June, July and August as a backup option for Thailand.
January and February: Koh Lanta, Krabi and Pattaya Province
Pattaya is located near Koh Chang, tooin the Gulf of Thailand, but to the north. The average annual air temperature in the capital of debauchery is slightly lower than that of southern Koh Lanta and Krabi (they are located in the Andaman Sea on the reverse side of the mainland), but all three resorts are surprisingly similar in terms of rainfall. In Pattaya and Krabi it starts pouring already in May, right up to November, just like on Koh Lanta - it rains a little less here, but more powerful.
What is typical - November rains on Samui (thisonly 200 km from Krabi) bring three times more precipitation. Therefore, Samui tourists, who were not warned about the weather when selling the tour, save their holidays, leaving for Krabi or Koh Lanta. The water temperature in Krabi, on Lanta and in Pattaya in January and February is about 29 ° -30 ° C.
January, February, March: Phuket
Phuket's monsoon season: from May to October. From November to February, it seems to be considered a high season, but any resort can be attributed one month before the ideal rest time, and one month after. And if we are talking about the best time for vacation, then Phuket should arrive from January to March, and preferably in February.
In December, there is also good, in principle, but oftenit rains, though not heavy. January is drier, and February is the perfect month in Phuket. In March, an increase in the number of cloudy days begins, but not critical. But since April, tropical rains have started - as the doctor prescribed. Sea temperature 28 ° -29 ° C.
February: Phi Phi Islands
Phi Phi is the island of Krabi ProvinceAndaman Sea. But since they are located close to Phuket, people often ride Phi Phi for short excursions. The weather in Phuket and Phi Phi differs only in the schedule of precipitation, and the air temperature is about the same on both islands.
In Phuket, the rains gradually increase from Aprilto peak values ​​in September, then gradually subside by December. And on Phi Phi in May, the crane opens in heaven and stably waters 250-400 mm of precipitation until November. In December, Pi-Pi is wetter, and in February - drier and hotter than Phuket. January and March on Phi Phi is wetter than Phuket, but it can also be considered suitable months for a trip. Sea temperature 28 ° -29 ° C
February, March: Koh Samui, Koh Phangan and Koh Tao Islands
From May to September, the islands are dominated by more.the number of sunny days with short rains. In September and October, the proportion of sunny and cloudy days changes towards the latter, and the rains become more and longer. In the evenings it becomes cool, and since the beginning of November, the weather gives out tons of water. The showers are so strong that short-term flooding occurs, but the water very quickly leaves immediately after the rain has ended. From December to January, the showers lose their power and the proportion of sunny and cloudy days changes again.
February becomes golden time already withmid, March is an ideal month for a trip, and April is the hottest time of the year, so this month is an amateur. Koh Samui and Koh Phangan (well, Koh Tao too) are unique by one weather feature: in summer, despite the monsoon season, Surat Thani has many sunny days and little rain, so you can keep in mind the months of June, July and August as a backup option for Thailand.
Showers in Thailand for months and resorts
Weather in Thailand for months
As I said above, in different regionsThailand's best time to visit falls on slightly different months. In addition, in the south of Thailand the climate is generally hotter and more humid, in the central part of the country (Bangkok, Pattaya, Hua Hin, Cha-Am) the air is slightly drier, and in the northern part more or less cool, but humid. And, before you go to viewing the tables, I want to remind you that the data in them are average figures from a meteorological site that were collected for two decades at the time of this writing (January 2018). No one has canceled global warming, so the temperature and precipitation drops are quite real and unpredictable things.
I will say even more: There are a large number of meteorological resources in the English and Russian-speaking segments of the Internet, of which about a dozen more or less serious and authoritative can be distinguished, but the paradox is that data on temperatures, precipitation and other weather details do not converge from the minimal to the absurd. So do not consider the data below as the only correct and do not particularly criticize, because I honestly shoveled a bunch of sites to find one where the data is more or less similar to my personal observations, and which I could show to people who trust me.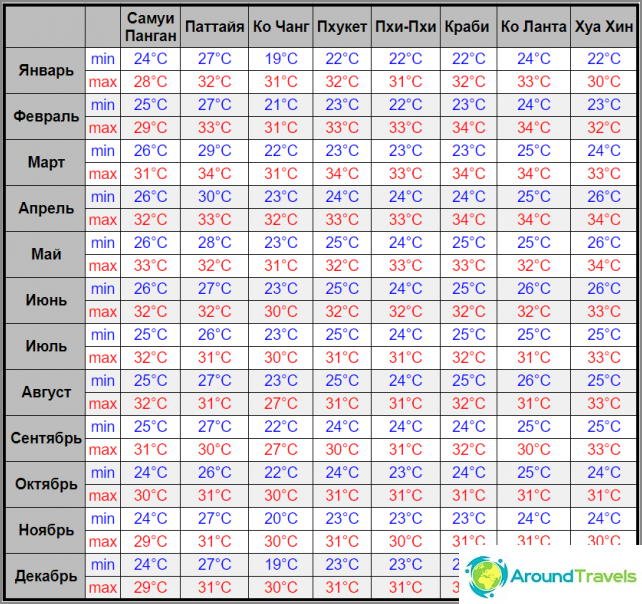 In January

In February

In March

In April

In May

In June

In July

In August

In September

In October

In November

December

The weather is now, at the moment
The weather in Thailand can be observed throughonline cameras installed in different parts of the country. Links to them can be easily found on the Internet. You can also watch the current weather on any weather site or trite on Yandex. I compared and did not see any direct cardinal difference between them. For example, informers.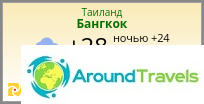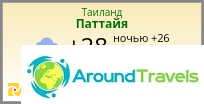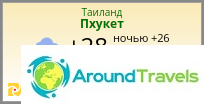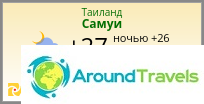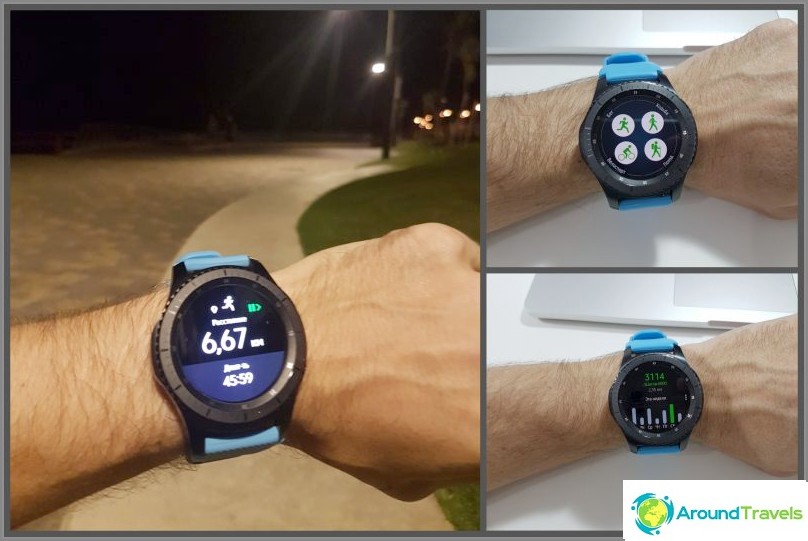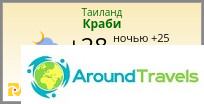 P.S. If you need to draw up a travel route around Asia, then my good friends will be happy to help you in this matter.
Life hacking 1 - how to buy a good insurance

Choosing insurance is now unrealistically difficult, so to help all travelers, I compile a rating. To do this, I constantly monitor forums, study insurance contracts and use insurance by myself.

Life hacking 2 - how to find a hotel 20% cheaper

First, choose a hotel on Booking. They have a good offer base, but the prices are NOT the best! The same hotel can often be found 20% cheaper in other systems through the RoomGuru service.

Discount hotels