We left out good apartments in bangkok and drove into the same level apartment in HuaHin We now do not have a washer, but we have our own Wifi. What happiness! But, of course, this entire journey was started for the sake of Yegor, so that he could be at sea after a serious illness and before returning to Moscow. I doubt very much that he will have at home, from where to draw strength, so at least a little bit now let him recover. But, of course, I hope that when we return, we will move at least to the Moscow region, so that it is better in terms of viruses and ecology.
In the meantime, he will be able to breathe fresh sea air for a whole month and crawl along the long stretch of the beach, playing with shells and hauling his cars in the sand, our village Takiab is perfect for this.
The content of the article
About housing in Hua Hin
We were originally looking for apartments with walkingavailability to the sea and to the supermarket and, as always in Thailand, such a task is not trivial. It is better to have your own or rented transport so that the mileage to the necessary places is not so much concerned, then the question of housing is much simpler. But the good thing is that Hua Hin is regularly visited by songteos (pick-up buses), which can be reached from one point to another for a fixed fee of 10-20 baht. That is why we eventually chose the area Takib, to live in a quiet and peaceful place, near the beach and away from the road, and scored on foot availability to the supermarket.
Our apartment in Hua Hin
Price and reservation
We booked this option in Ban View.Viman at the very edge of Takiab for 29 thousand baht / month. Yes, the price is high, although a month's discount is given, but we needed to spend bonuses that are about to burn. Otherwise, they would have rented a studio for 14 thousand in Baan Peang Ploen. True, in front of Baan Peang Ploen and the neighboring Seacraze there is a sluggish building and shooting through the Internet is quite dangerous because you will get the windows straight to this building. Although the residents of these condominiums say that even if the windows are on the inner courtyard, they are still heard, not in all apartments, but in some of them for sure. Little pleasure. If you go there, be sure to consider this moment whether the construction is over or not. So we did everything right, I am very pleased with our apartment. And yes, I still really like The Breeze, it's right next to us and there's a great area with two pools. We would have removed it ourselves that the price was even higher on the Airbnb.
Through Airbnb which you can rent private housing without intermediaries, both by the day and for a longer period. If you do not have a registration there, then it's time to do it.
Sign up on the link and get a discount of $ 32from Airbnb to apartments around the world. Valid on the first booking, the reservation must be from $ 70. The bonus can be used throughout the year. And be sure to read my detailed post about this service, where I tell what it is, how to register and search for accommodation.
Get $ 32 off>
Interior
In Hua Hin, for some reason, most condominiumshas a rather strange studio: a living room with a bed, and a kitchen in a separate room. Some of our Russian studio apartment, but without a hallway and corridor. In my opinion crazy housing project. Much better when the kitchen is in the living room, and the bedroom is in a separate room. Then it is much more convenient to live with the child: you cook and he immediately climbs into view, in the bedroom you can stack him for daytime sleep, without disturbing those who are in the living room, and indeed a separate room is always convenient, you can close and work there.
We are desperate to find at around 20 thousand baht / month forAirbnb is a single-room apartment, solid studios with separate kitchens, which some owners position as single-room rooms, but thanks, there are photos for which everything becomes clear. And then I noticed that the bonuses had already burned a bit (given for a year), so we decided to increase the budget to 30 thousand and immediately found our apartment, where there is a separate bedroom, there is a tile for cooking, a Wifi, and a bonus view of the pool and sea. By the way, the tile and Wifi did not meet in all the condos on Takiab, many offered to eat in the cafe and work on the Internet in the lobby.
I will list the equipment in the kitchen: refrigerator, microwave, kettle, toaster (our multicooker). In the bedroom and living room on one kondeyu, plus floor fan. The windows have mosquito nets, but there are almost no mosquitoes. Large TV with set-top box and DVD. Hot water and shower.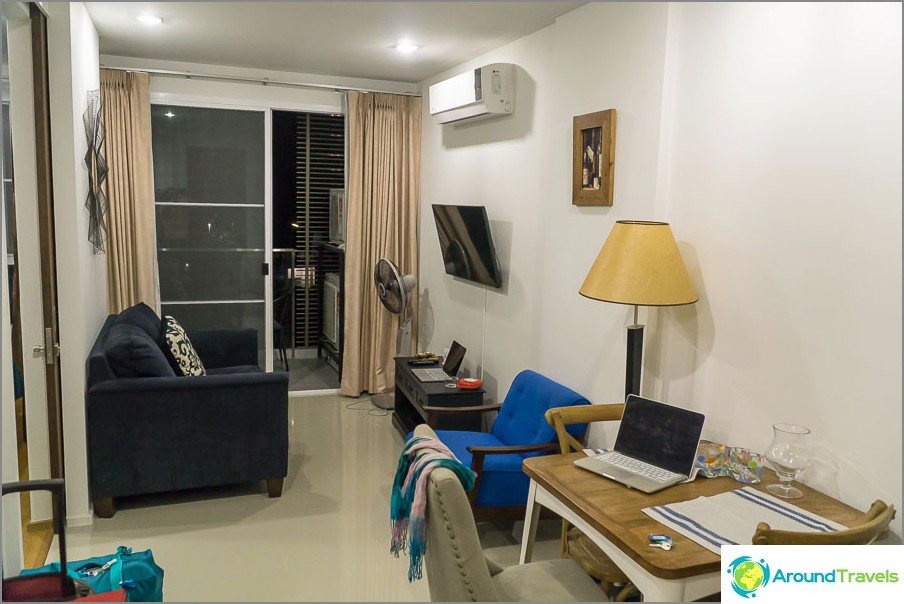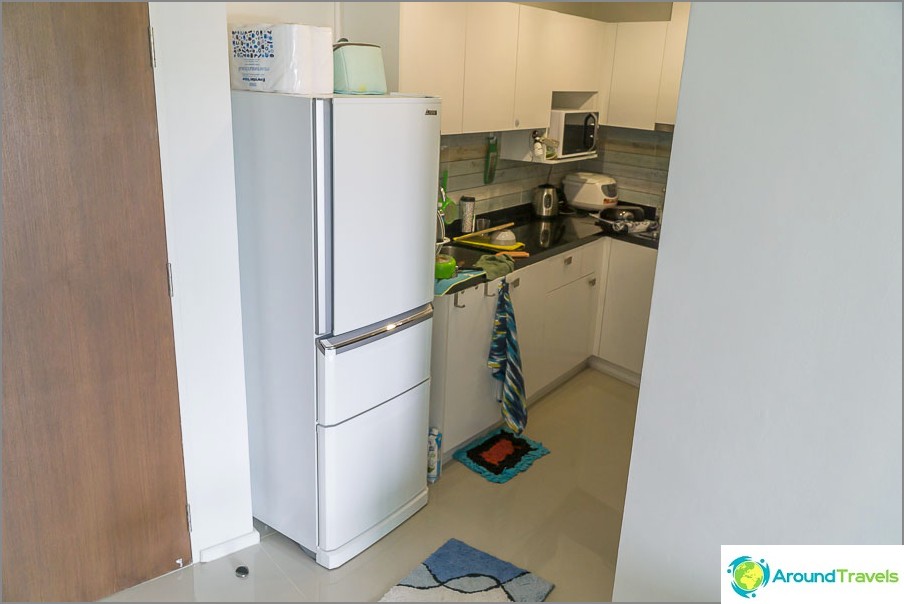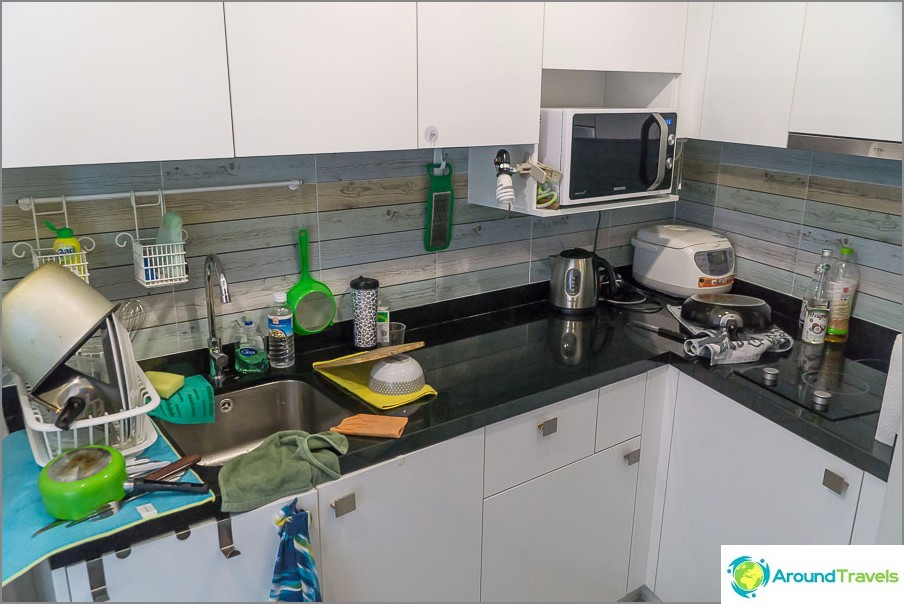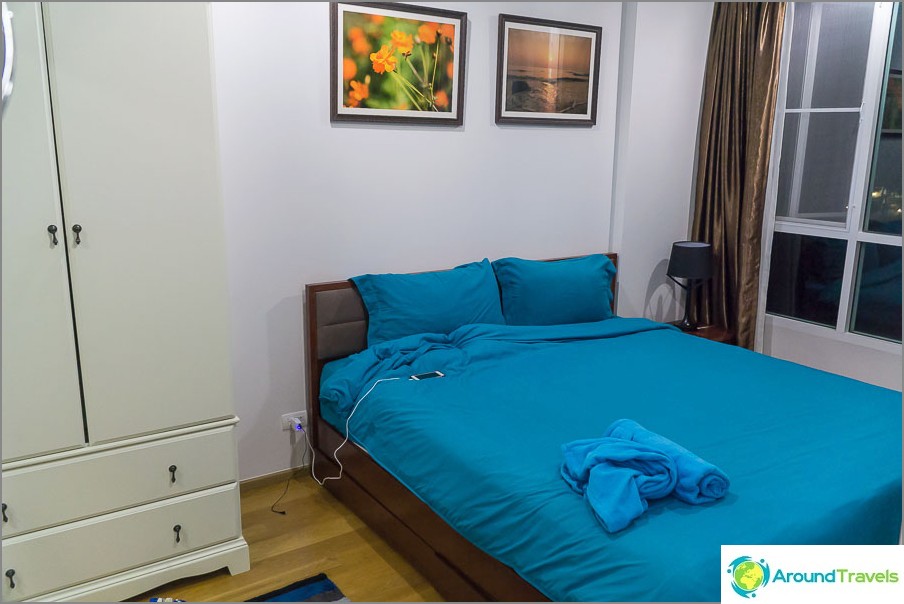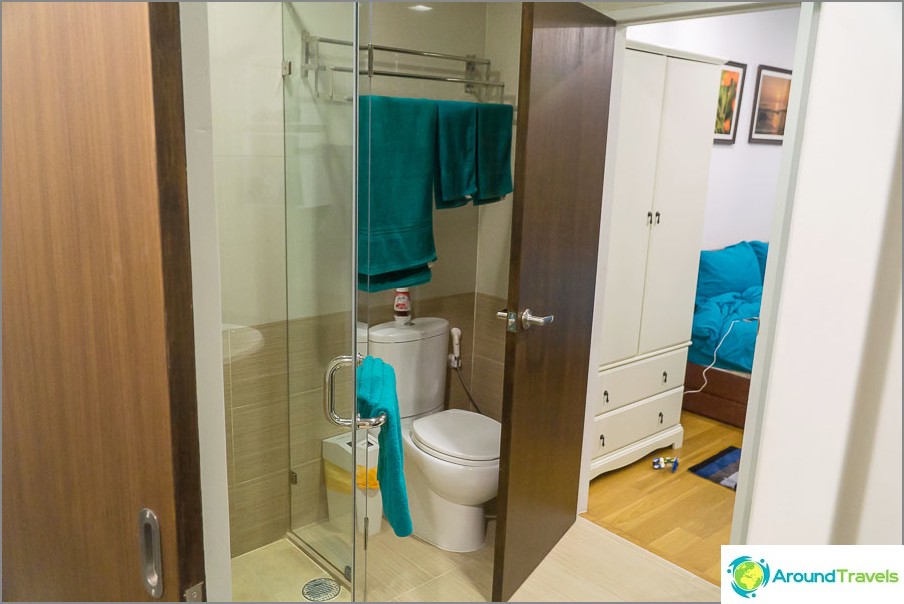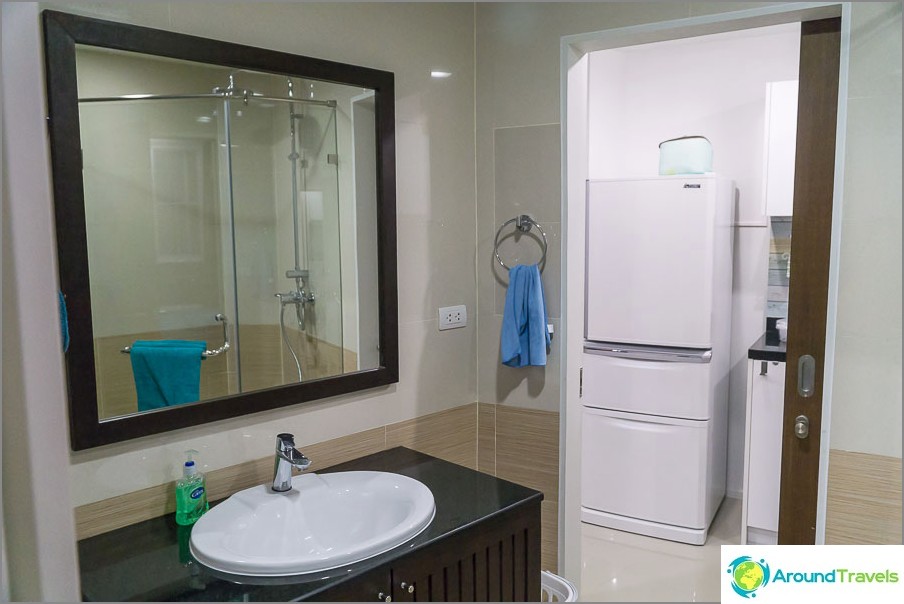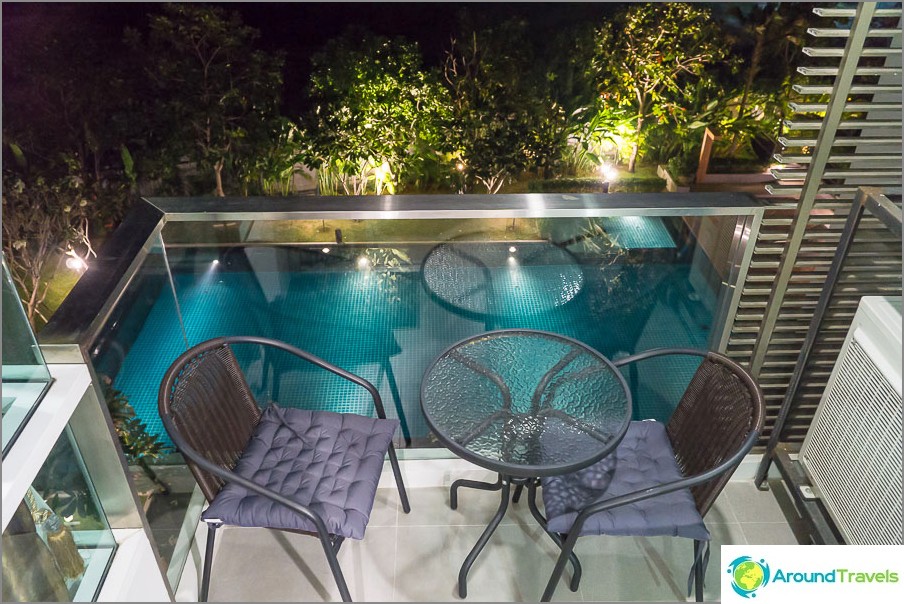 Exterior
Services in the condominium are modest. There is a very small gym, but the main thing for me is to have a treadmill, and there it is. Although I still can't enter the regime and therefore I have been doing very rarely lately. The pool is medium in size and a mini area that is pleasant to the eye, but you can't walk along it. Here in the neighboring The Breeze there, yes, there is where to turn.
But the most important thing for which everything was started -sea. It is literally 200 meters away from us and it, as you already understood, can be seen from the balcony. Therefore, even when we are in an apartment, we still breathe the sea air.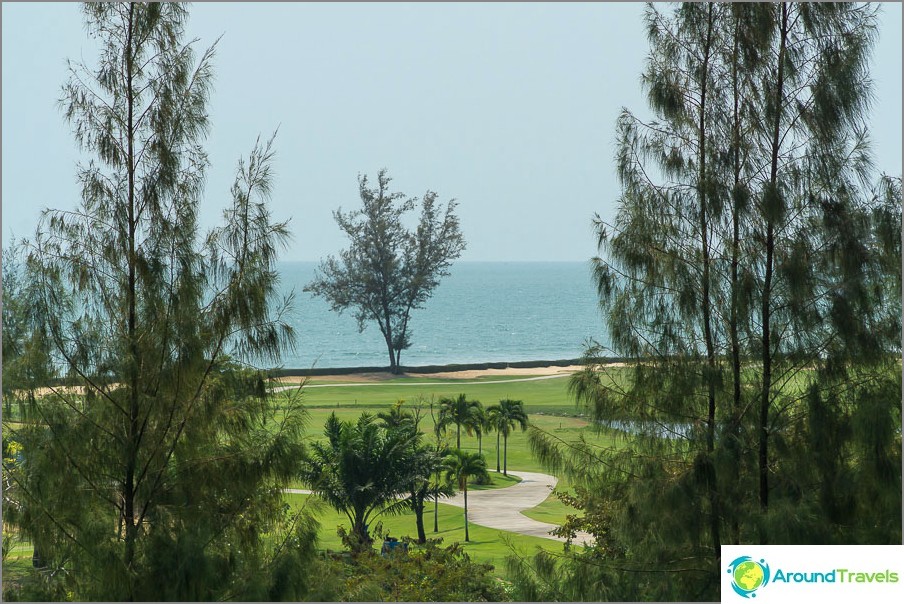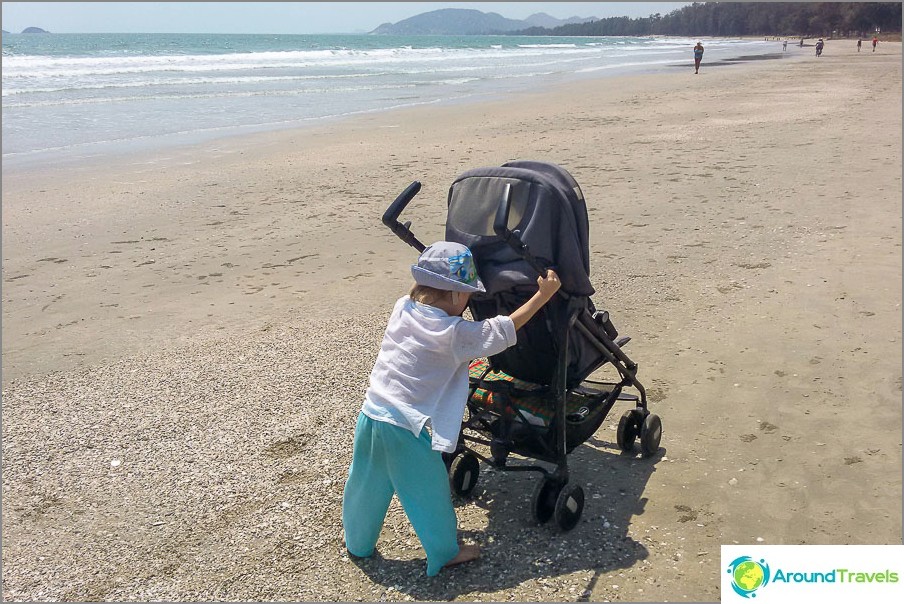 On the map
Our condo in Hua Hin
Our condo in Hua Hin
Great condo on the outskirts of Takiab - Ban View Viman. If you need peace and quiet, then Takiab is good for this. Go to Hua Hin for 20 minutes by songteo for 10 baht.
Read more
Great condo on the outskirts of Takiab - Ban View Viman. If you need peace and quiet, then Takiab is good for this. Go to Hua Hin for 20 minutes to go to a songteo for 10 baht.Read more
P.S. Here is our housing for the next month. Soon to Moscow ...
Life hacking 1 - how to buy a good insurance

Choosing insurance is now unrealistically difficult, so to help all travelers, I compile a rating. To do this, I constantly monitor forums, study insurance contracts and use insurance by myself.

Life hacking 2 - how to find a hotel 20% cheaper

First, choose a hotel on Booking. They have a good offer base, but the prices are NOT the best! The same hotel can often be found 20% cheaper in other systems through the RoomGuru service.

Discount hotels