Sketching on how to treat a cold on your own and what medicines you can buy in Thailand if there is no insurance, or for one reason or another do not want to go to the hospital.
I had a moment when I fell fromfever, sore throat and runny nose. He came to Ayutthaya to see the temples of the ancients, and ended up lain in a hotel for two days. True, I still managed to ride a bike in a historic park on the day of arrival, but it was hard, especially in the evening, when everything began to swim before my eyes. I was driving and thinking how not to fall into complete prostration, on a bike it is dangerous. Returning to the hotel, fell on the bed, and lain all night. Sorry the thermometer did not take, I wonder what the temperature was.
The content of the article
How I treated colds in Thailand
I really didn't have medicines with me, I left everything with the main things in a rented house, and this was a small sortie for a couple of weeks to the north of the country. Medical insurance was (I highly recommend to always have it), but I decided not to apply, wait a day.
My insurance rating for Thailand>
So I crawled out to the market, he is right next toHe was there, and bought himself lime and ginger, and in the nearest 7/11 minimarket he took cough drops and Thai balm for colds (Tiffirub). This simple set raised me to my feet very quickly. I know that it wasn't all treatment, but rather relief of symptoms, but nevertheless, it was enough for me to endure my poor condition, and a day later I realized that I was on the mend, which means that I don't need to go to the hospital . There were also brown balls in my set (something like mukaltin), they were advised to me, but IMHO is superfluous.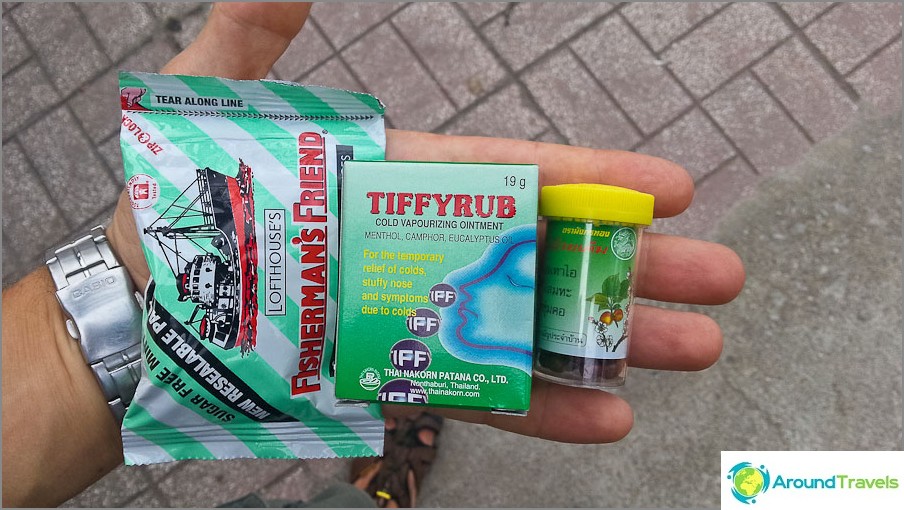 And one moment. I almost did not eat anything all day, did not want to. Only he drank water in large quantities on the first night, and later he drank water and tea from ginger and lime in liters. In this regard, of course, I was lucky, since I had a mini-teapot with me, I didn't have to go anywhere for kpipyatkom. By the way, many people believe that abstaining from eating and plenty of fluids is a good way to get up quickly. But this is not a recommendation, you yourself see how this affects you. I also do not always roll it.
Naturally, if something serious happened to you, then, of course, it is better to go to the doctor. Actually, I would also go, if it were not easier. I recommend not to delay.
How to find an analogue of medication
Once again, it is very desirable to have travel insurancedo not self-medicate, especially if it istalking about kids. And if you see that after 1-2 days it does not get easier, go to the hospital, even if there is no insurance. Let me remind you that the medications in the hospital will be given to you immediately after taking it; you will not have to go and buy them yourself.
Thai counterparts need the necessary medicineson the MIMS website for the active substance. First of all, you will need to register on it, otherwise the search will not be available. During registration, the site will ask a few questions, do not worry, it is just intended for doctors and specialists. By and large, no matter what you choose there, I indicated Patient and Not Applicable.
Next, find on the Internet the desired drug onRussian language. Look again for instructions on the Internet to him and see the composition. There will be indicated the main substance in Russian or English. If in Russian, translate the title into English. Suppose we need the antibiotic Augmentin, which is popular for children. For 10 seconds, we find the active ingredients: Amoxicillin and Clavulanic acid.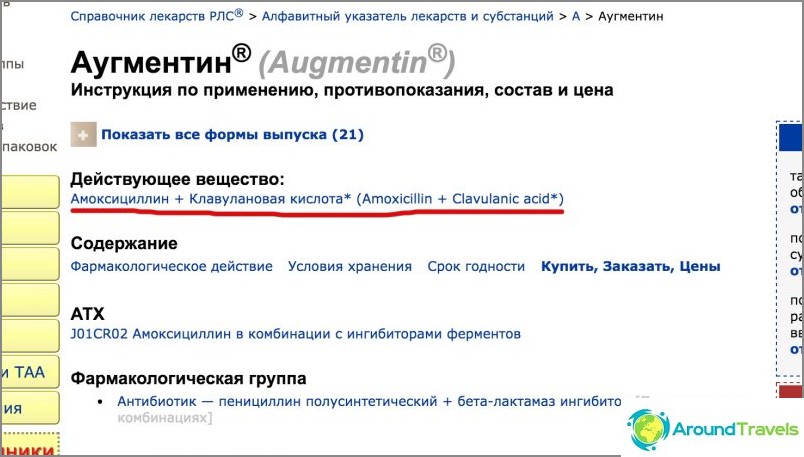 In this antibiotic there are two of them, it happens, andAmoxicillin is essential (there are antibiotics with only one). You can punch each, and you can immediately two in the form of a request "Amoxicillin Clavulanic acid". As a result, you will receive a list of local names.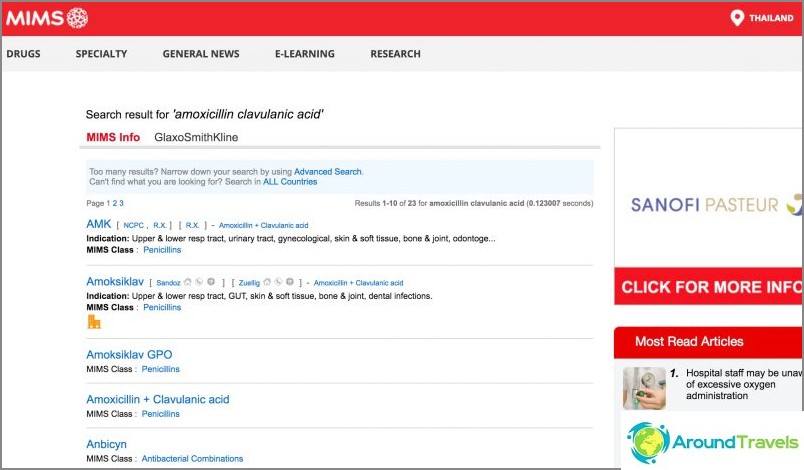 If you look through the list, you will see thatantibiotic in Thailand has at least the same names (Amoksiklav, Amoxicillin, Augmentin) and a number of others. This also happens if a company decides to go on sale with the same brand. Further, with these names, you can safely go to the pharmacy. At hearing, the Thais will not really accept them, but if you write on a piece of paper, it will be easier. If the pharmacy is large, then they can punch on the computer on the base by typing the name. In small it remains to hope that the Thai will know what they are talking about.
If the city is large, then the pharmacy canspeak English and you will be able to explain with words what is happening to you. In extreme cases, gestures will have to be explained. I bought more than once medicine in Thailand and, if not in the first pharmacy, so in the next one, I was understood. Each person can portray a cough and say the international word "baby".
What medicines can be bought in Thailand
It is easier to bring the main drugs from Russia in your first aid kit (an example of my first aid kit). Especially, it is important for traveling with children, to give them something familiar and smear them with something familiar, and not local. Or if you need any specific drugs, you need to take these with you anyway.
Below are pictures of various medicines.which can be found in Thailand. Something is only in the pharmacy, something can be bought in the usual 7-eleven minimarket. Saying the names of the Thai does not always make sense, and it is easier to show pictures.
Amoksiklav, Amoxicillin, Augmentin - the antibiotic Augmentin / Amoxiclav
Azytromicyn - Sumamed antibiotic
Salin - saline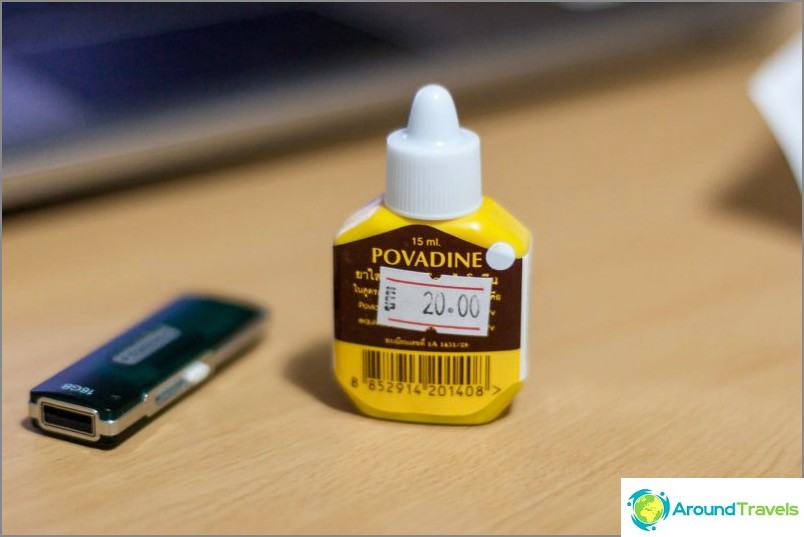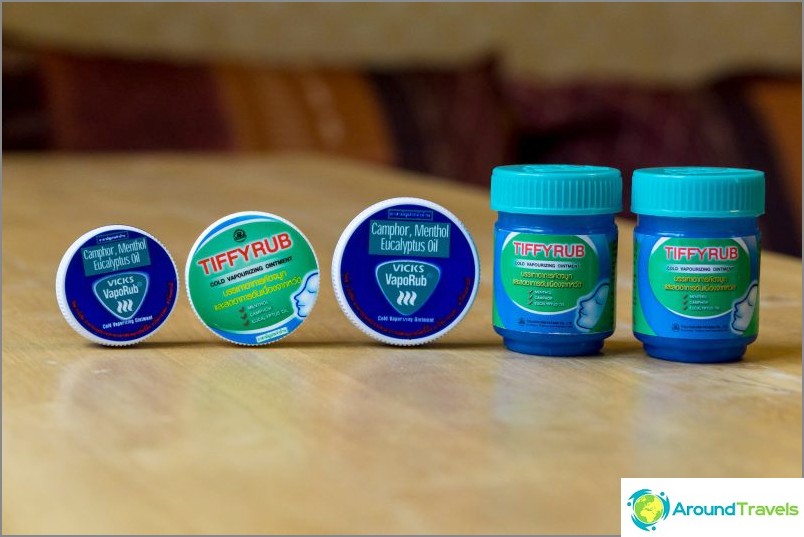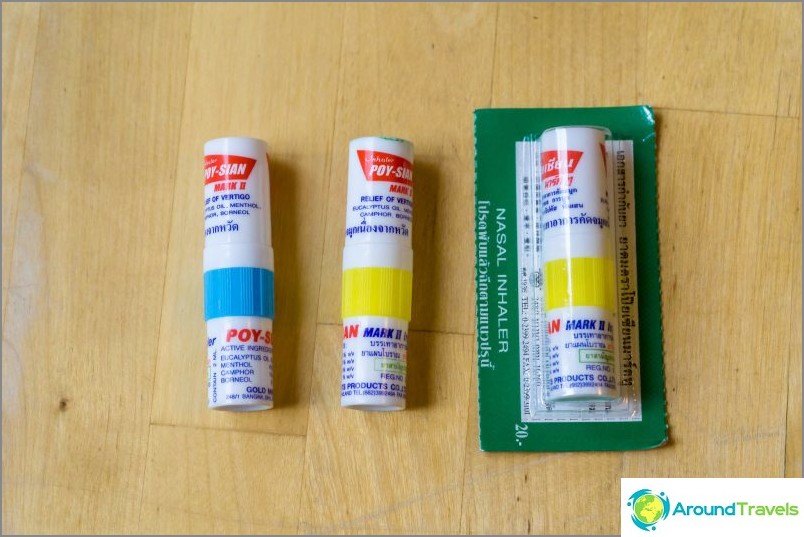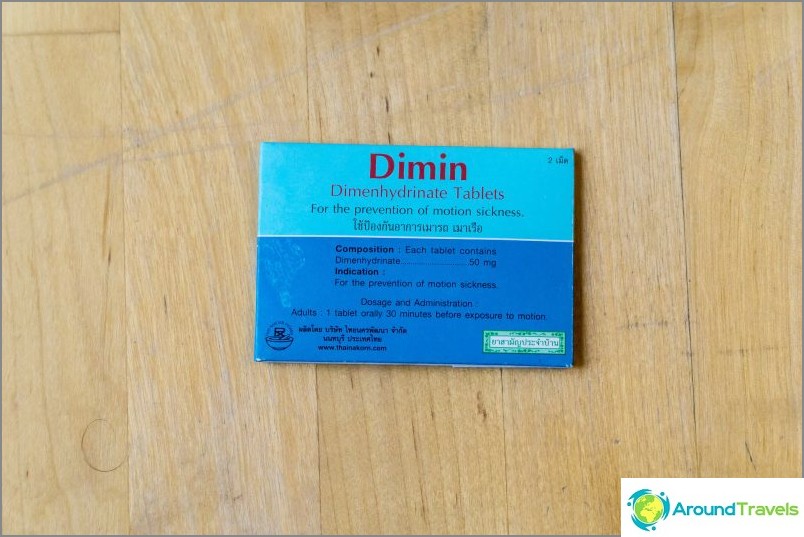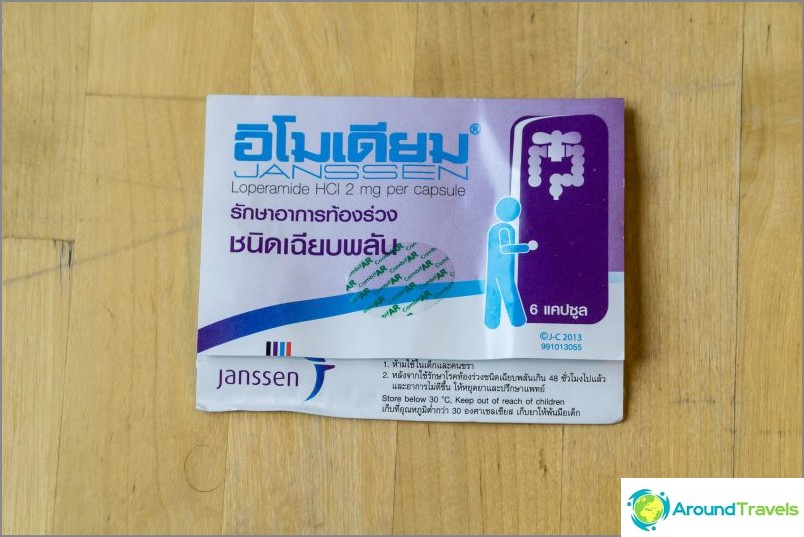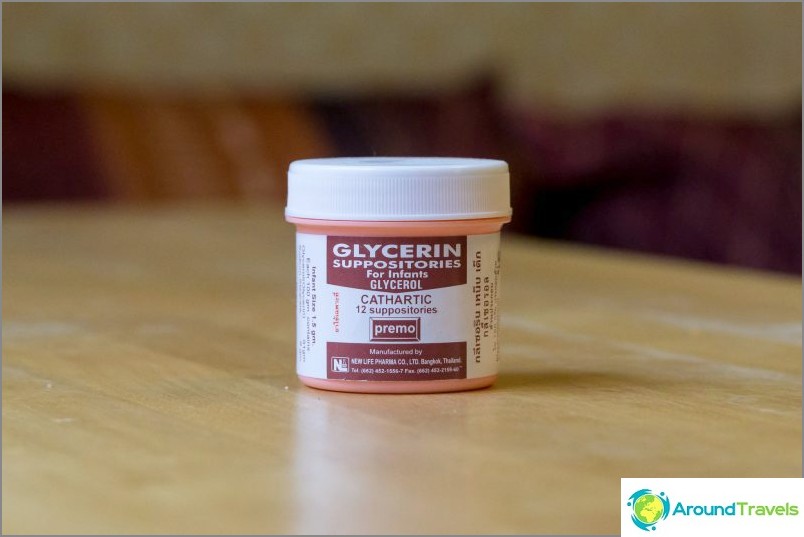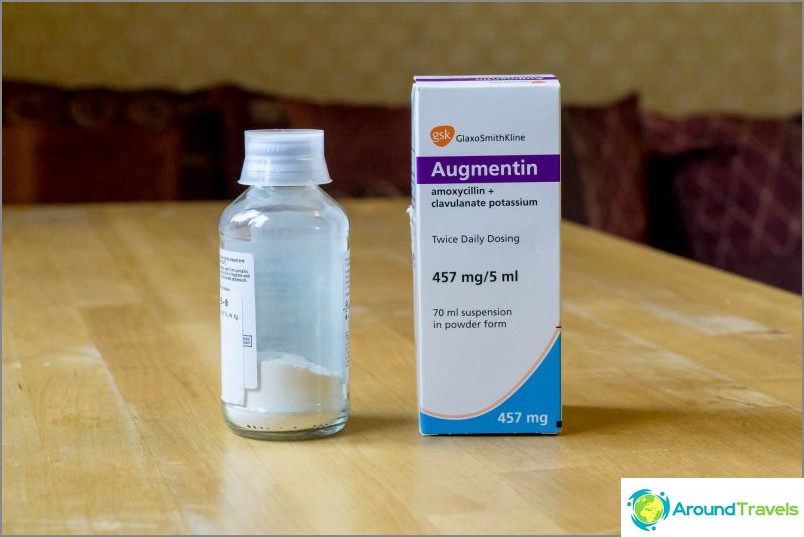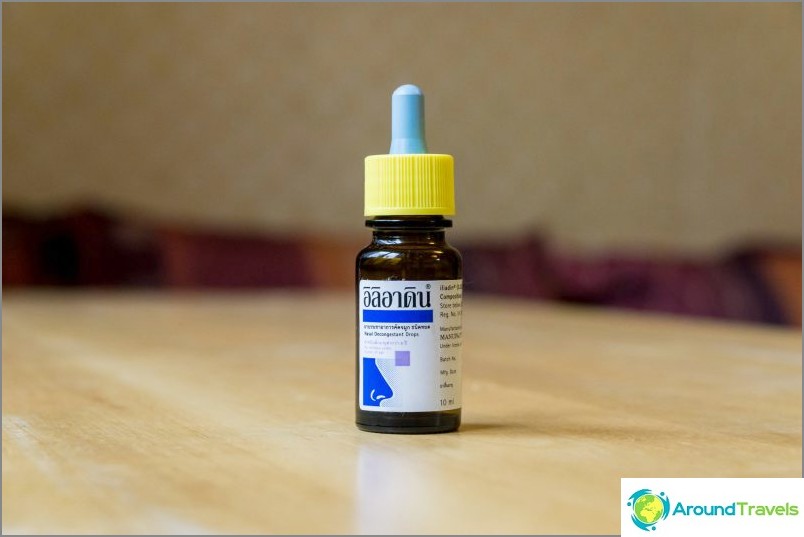 Analogue of rehydron in Thailand is of different brands. May be called electrolyte powder, sold in 7-eleven as well.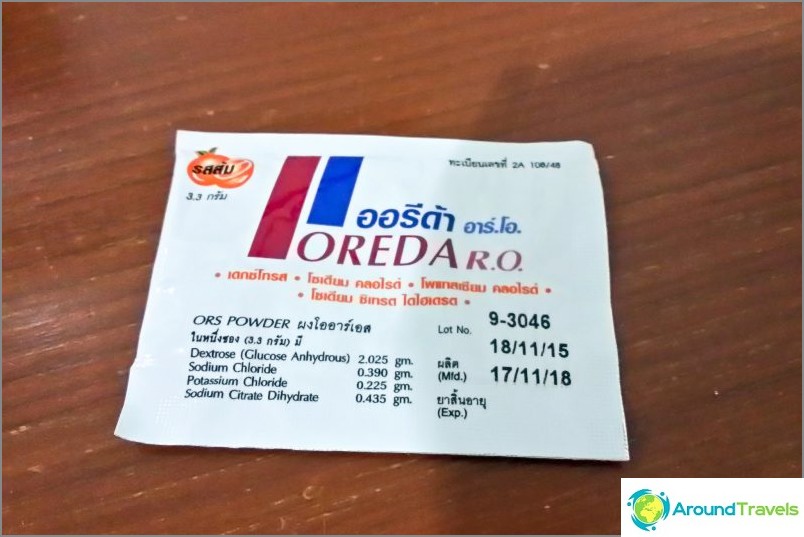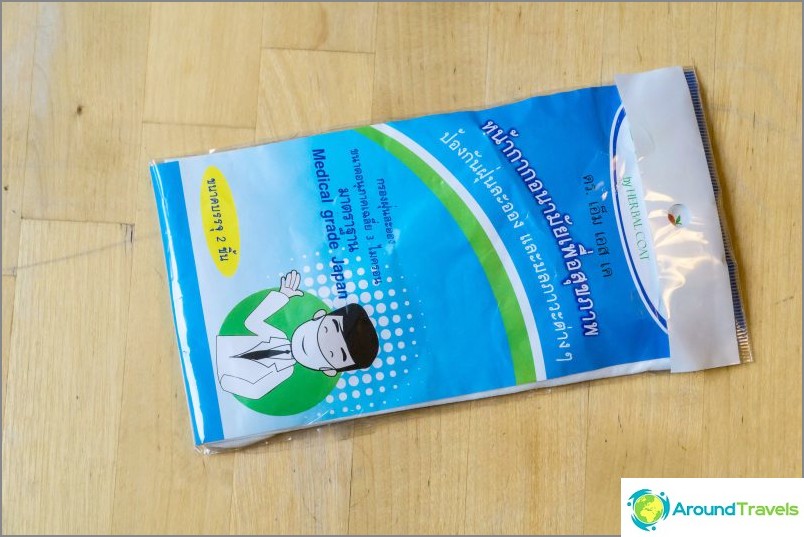 Unfortunately, the photos I took had already returned to Russia, so many Thai medicines were not at hand.
Here are some more medicines that may be needed for colds, nasal congestion, coughing, high fever, as an anesthetic (photos are not mine).
It is important to know that due to the spread in Thailand of such a disease like dengue fever, antipyretics and painkillers are sold mainly with paracetamol. Aspirin or ibuprofen and medicines containing them, when dengue can not drink!
Makham Pom Cough - embliki-based syrup (Indian gooseberry) with pronounced expectorant, effective remedy for colds, coughs, bronchitis: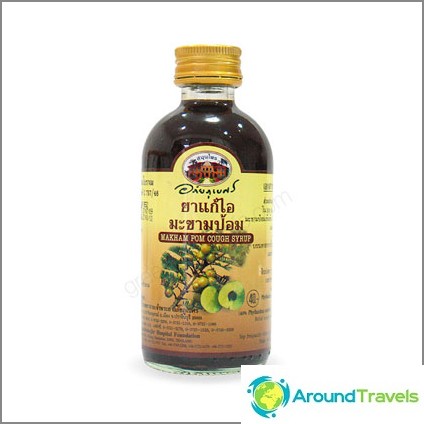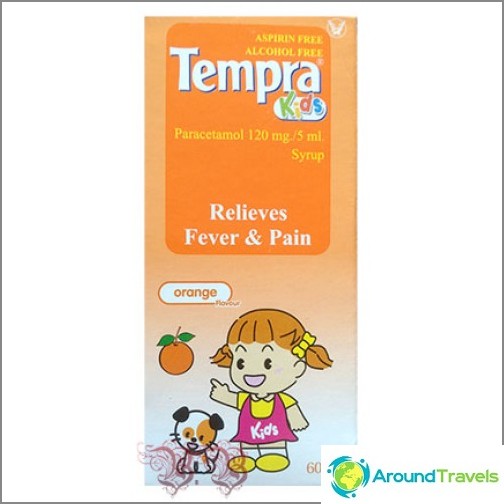 SaRa - antipyretic baby with paracetamol in the form of syrup, comes in different flavors, is found in 7-eleven stores: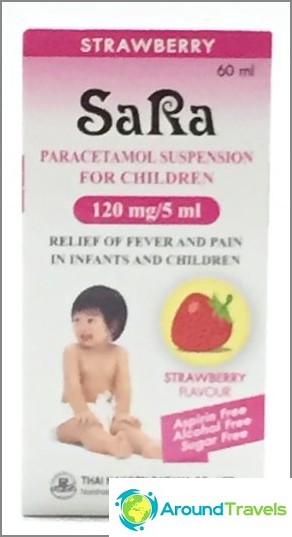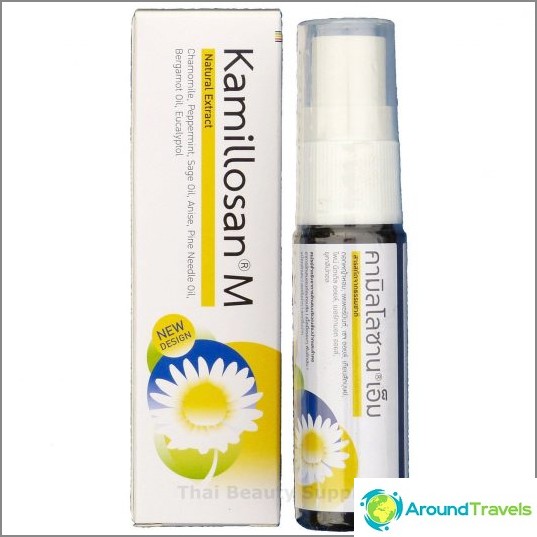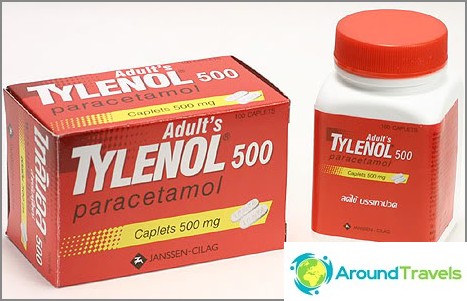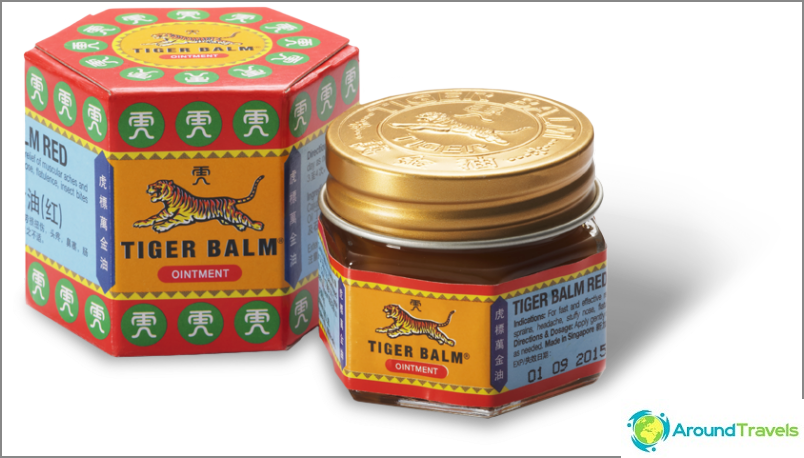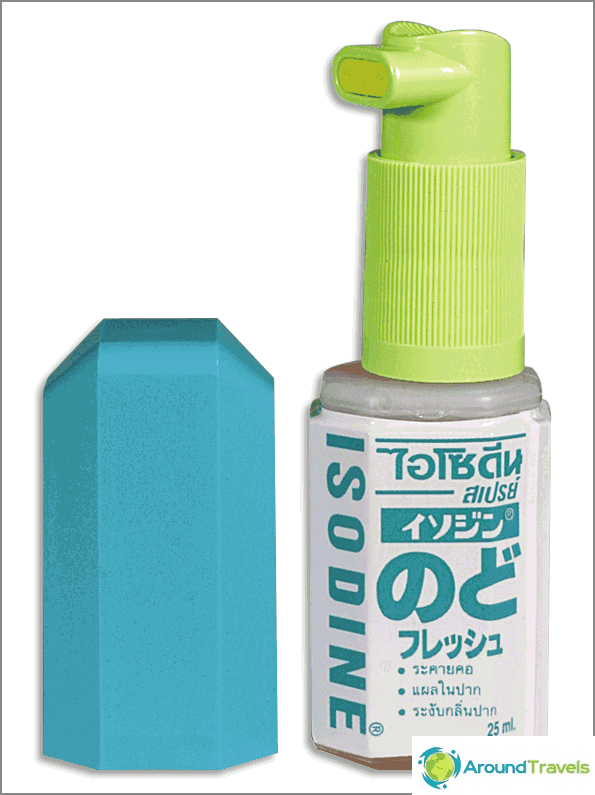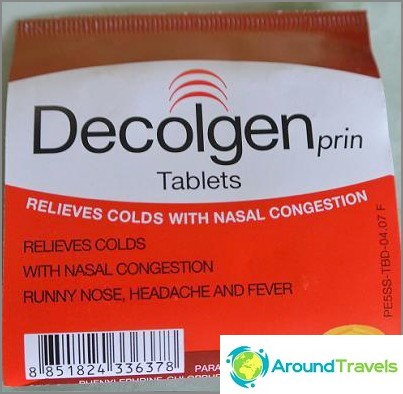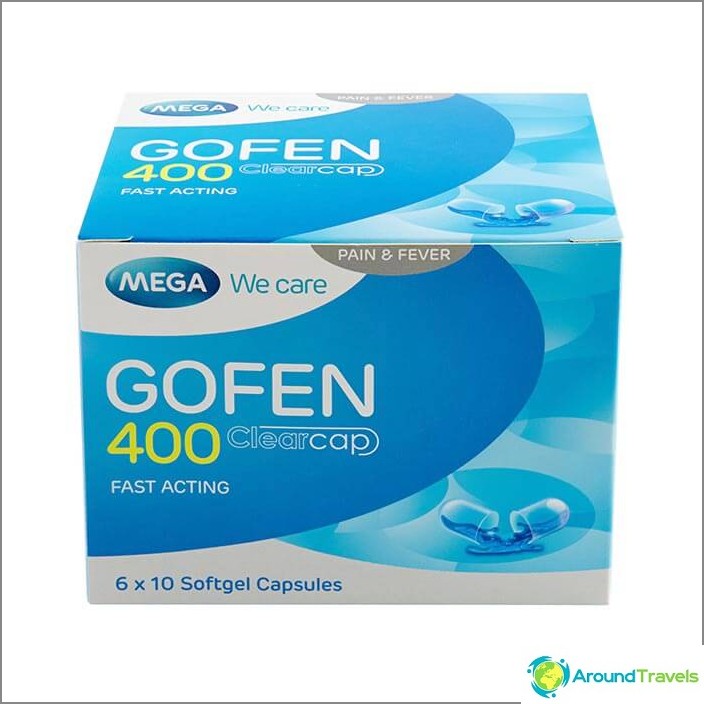 A few more drugs that may be needed.
From the wind with dust, sun, water in the pool can get sick eyes. Thai eye drops: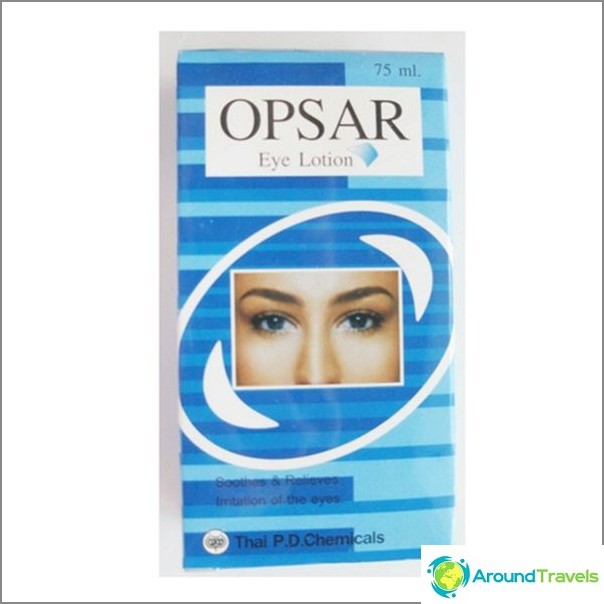 Scratches and abrasions in tropical climates are better.Immediately process, so that there is no inflammation and infections. In addition to the powder listed below, the healing ointment Bepanten is sold in Thai pharmacies (it looks the same as in Russia, only Thai letters, but the name sounds identical) and Baneocyne powder in yellow-green packaging (in Russia this drug is called Baneocin).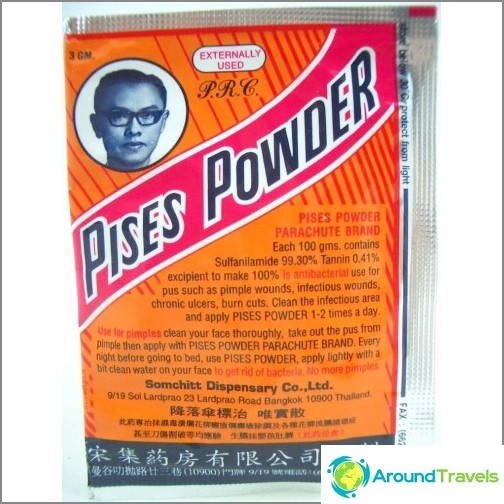 If you are not severe poisoning and minor stomach problems, you can drink activated charcoal (in case of severe poisoning, it is better to immediately consult a doctor).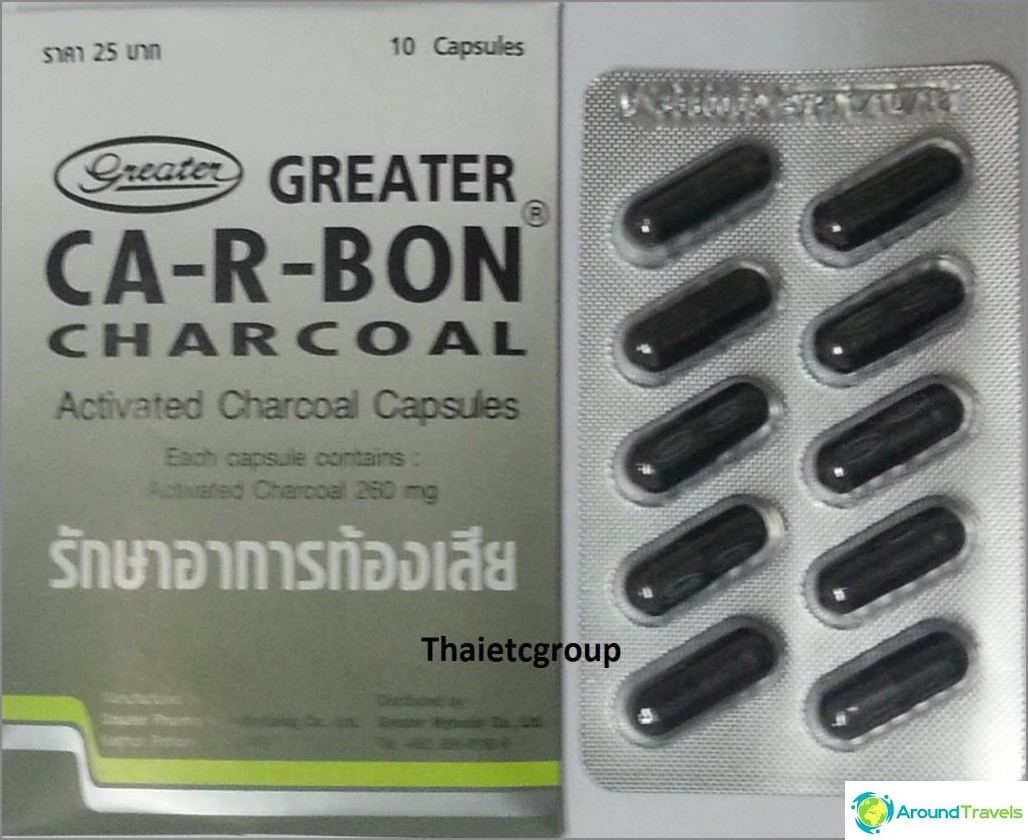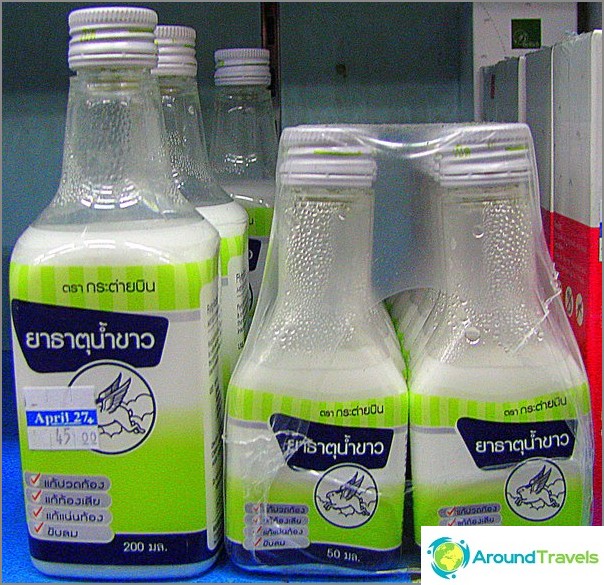 Life hacking 1 - how to buy a good insurance

Choosing insurance is now unrealistically difficult, so to help all travelers, I compile a rating. To do this, I constantly monitor forums, study insurance contracts and use insurance by myself.

Life hacking 2 - how to find a hotel 20% cheaper

First, choose a hotel on Booking. They have a good offer base, but the prices are NOT the best! The same hotel can often be found 20% cheaper in other systems through the RoomGuru service.

Discount hotels