Hua Hin is a beautiful city, and besides the sea in itmany places to go and what to see, starting with the Royal Palace and the train station, ending with natural attractions in the vicinity.
I personally liked the city very much, and it's not boring at all, as many believe. Perhaps because I am already a little old and I'm not at all interested in all kinds of different parties and discos with ice-breakers.
The content of the article
Little impressions of Hua Hin
Having stayed here for about 1-2 weeks, Ithere was a strong desire to live here once, and it was to live, rent a house and stay for a couple of months, maybe more. Yes, of course, to the insular nature of Hua Hin is very far away, but as a good place to work and occasional holidays at the sea, it fits perfectly. Given that I am quite unassuming to the sea, and there are a couple of good beaches here. And I also liked the opportunity to walk on the city beach instead of the promenade. In general, I dislike the sand because it is clogged in shoes and sticks to my feet, but here the coastline is straight, notably trampled and wide, and you can go far, right up to Khao Takiab.
Hua Hin - a kind of European resort. There are many old people with secret handles, including those on wheelchairs, there are enough bars with red light, from which Thai girls passionately tout, but thank God it's not as passionate as in Pattaya. There is no debauchery, everything is decorous and noble, and there have not been any special encounters of the Ledyboys either. In general, even the city itself was liked, somehow it is nice and cozy. It is not very big, but it has everything you need: shops, shopping centers, a hospital, car and bike rentals. And especially pleased that you can go live on the outskirts or in the suburbs, where it will generally be very quiet, but you will still have the opportunity to quickly get to the center of the city or go by minibus to Bangkok. Hua Hin is considered the safest city, perhaps it is, really very calm. By the way, I took the car and the bike for rent, did not stop, everything went through, although the rights were with me.
If you want to come to Hua Hin for a while and are looking for accommodation, we have articles about budget guesthouse and Hua Hin Budget Hotel. Search other hotels in Hua Hin You can follow this link, or come to the place and immediately go to the area of ​​concentration of all the guesthouses, which is near the sea and the pier.
If you live here slowly, then just interesting enough for the weekend of the next couple of months. And if you expand the radius, then for half a year, here in the neighboring provinces is also full of everything.
Hua Hin City Tour:
- Mount Kao Takiab, there is a temple with monkeys that live there permanently
- Temples on the mountains of Khao Sa Naam Chai and Khao Krilas, this is next to Mount Kao Takiab
- Wat Hua Hin - the central temple, near which the mini-basses stop.
- Mount Hin Lek Fi and observation deck, a park with peacocks.
- Wooden railway station Hua Hin itself is a landmark.
- The temple of Wat Kao Aitisukato near the elephant village.
- Night Market and Grand Market.
- Vic Hua Hin - art gallery, dances, all sorts of performances.
- Cicada Market - handmade market, as an opening day, live music.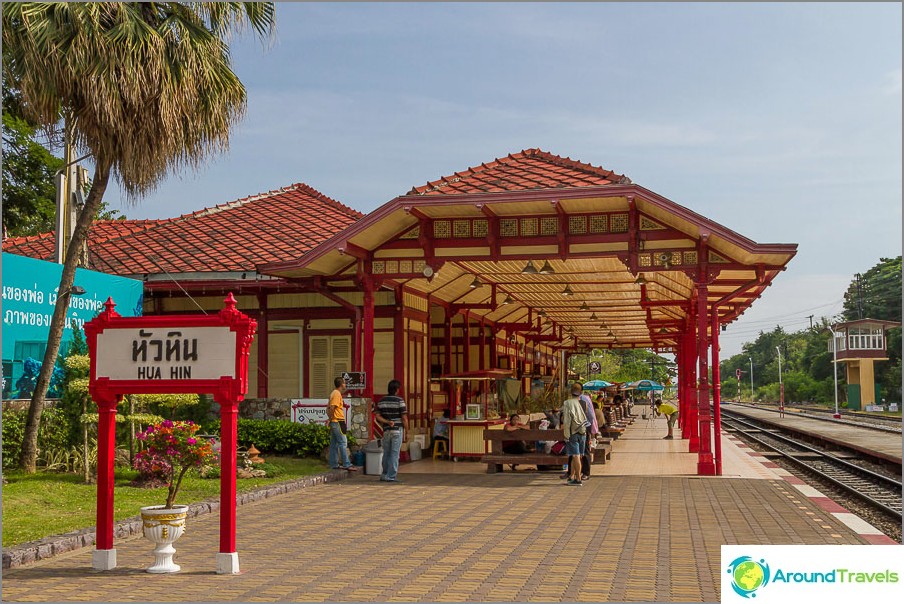 Hua Hin surroundings
I will list all the places I read about, and not just those where I was myself. The list will be everything, without reference to geography.
- Wat cha am - The cave temple near Cha Am.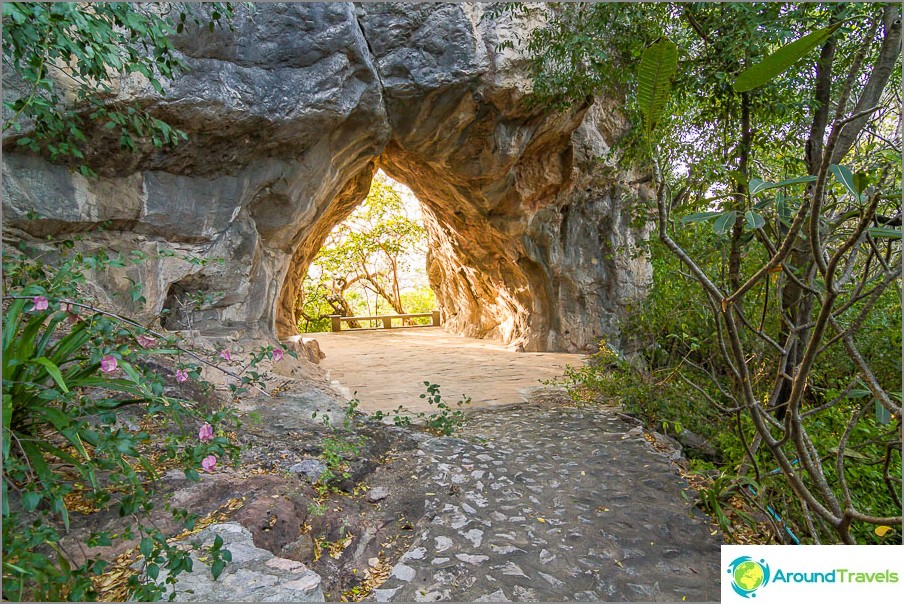 - Wat Ta Nod Luang (Boat Temple)<.htmla> - an unusual temple in the form of a boat, where a Buddhist relic of the revered monk Luang Phor Thong Suk is kept nearby in the monastery.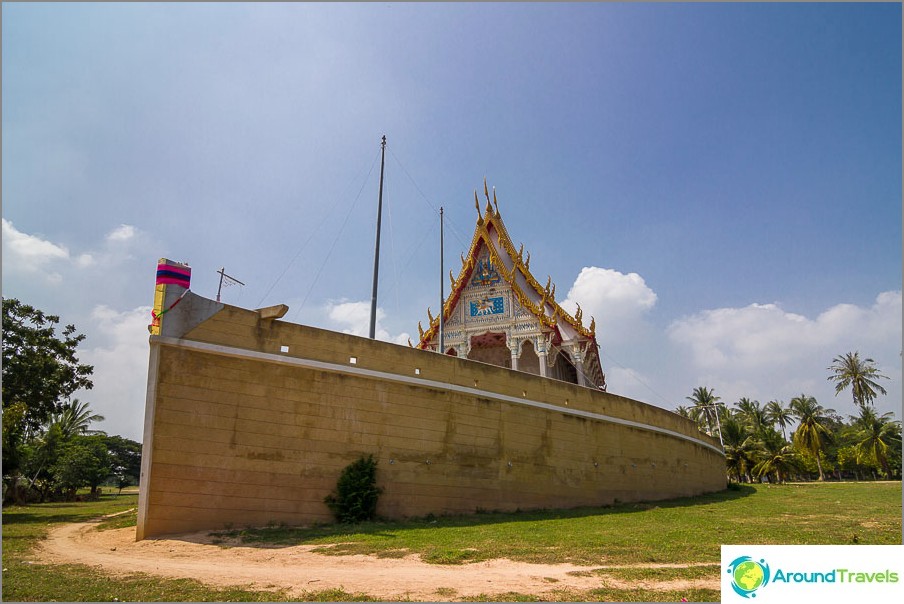 - Beach north of Cha Am Puk Tien Beach with Black Babyshche<.htmla>.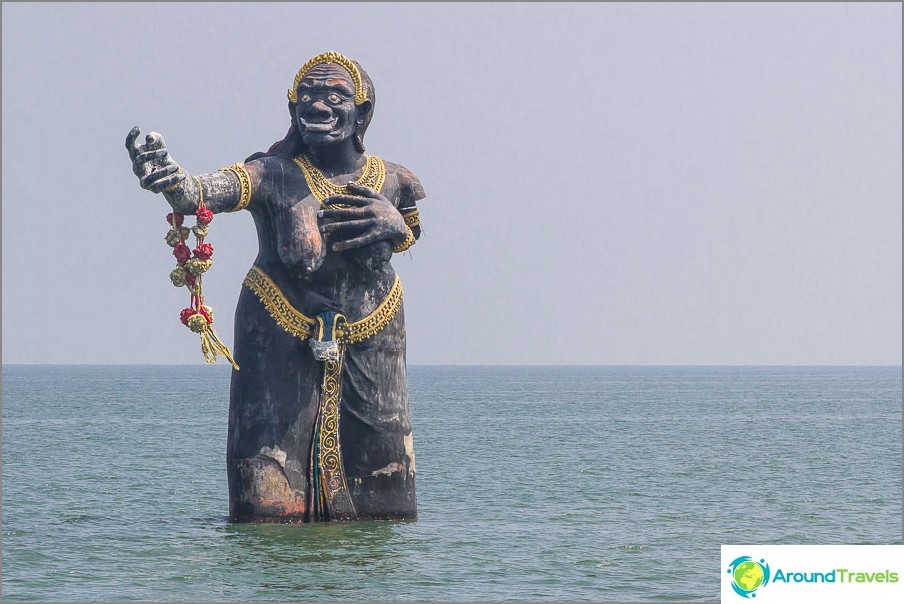 - Wat na yang<.htmla> - The temple with a large figure of the Great Ushastik.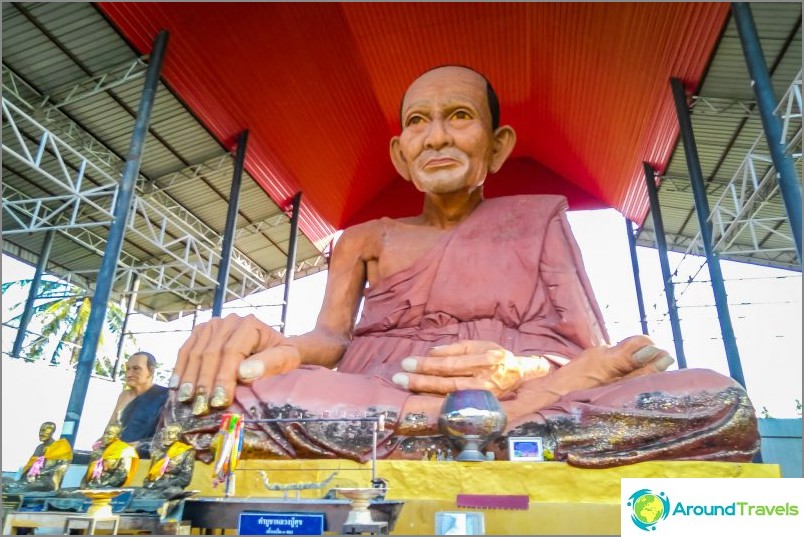 - Flying thousands of bats - an unusual sight, every night the mice fly out one by one from the mountain near Cha Am and fly somewhere.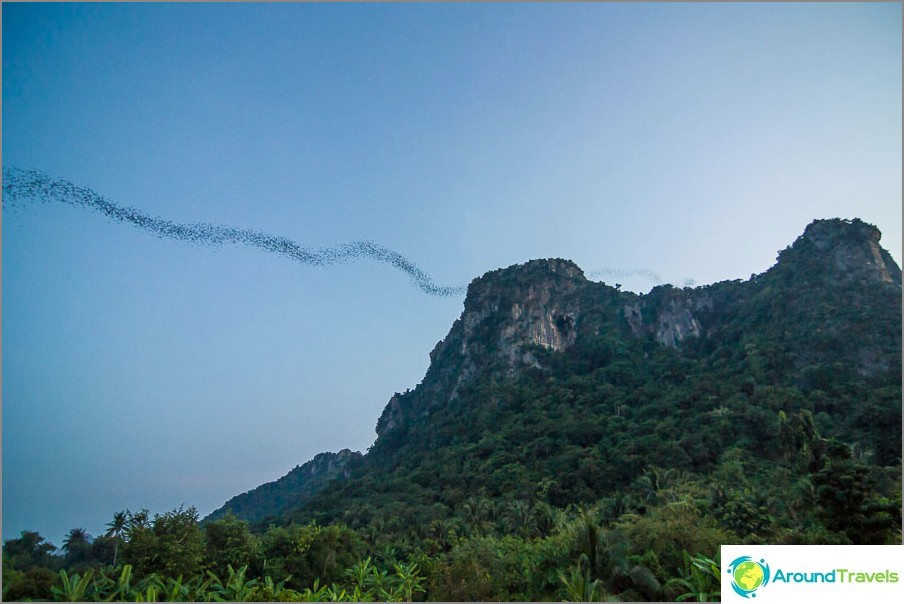 - Wat huay mongol - the temple of the black monk, a very naked place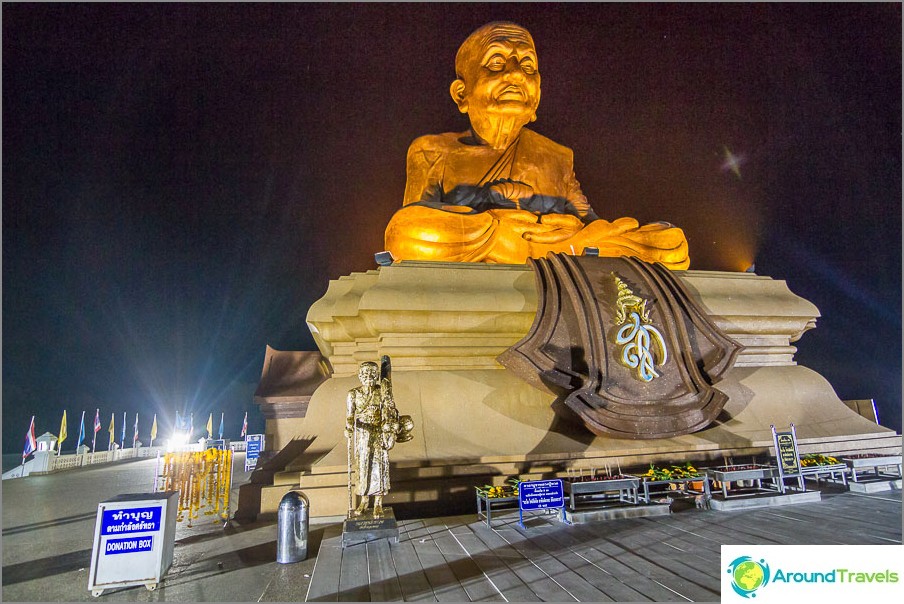 - Mountain with Wat Khao Tao temple and big Buddha and right next to the best beach of Hua Hin, reminiscent of island beaches.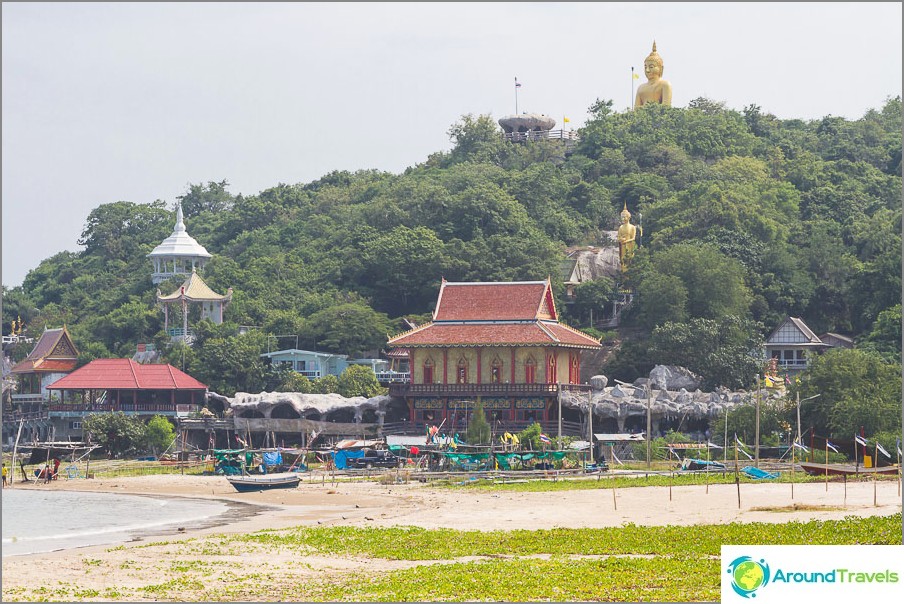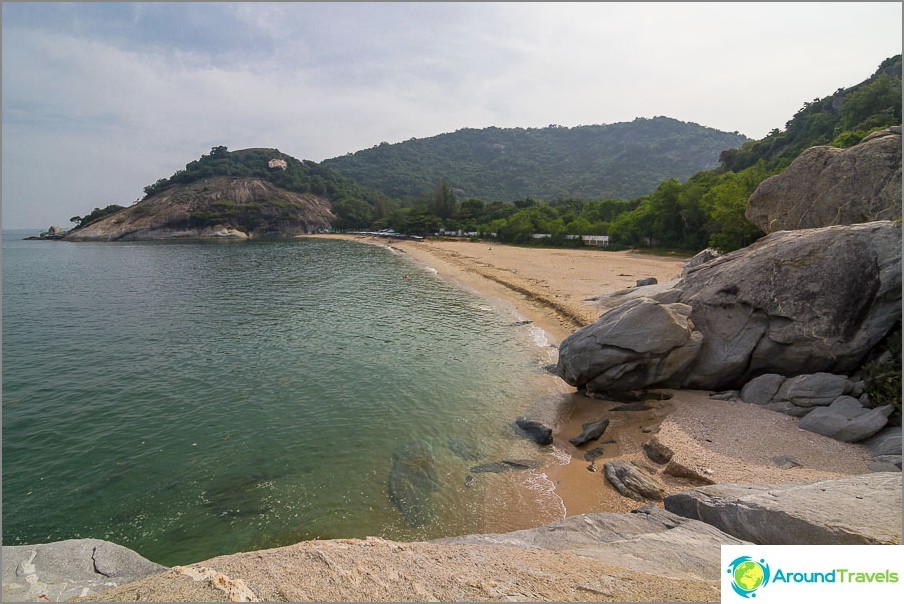 - Pranaburi Forest Park - mangrove forest by the sea, camping and picnic area near the beach.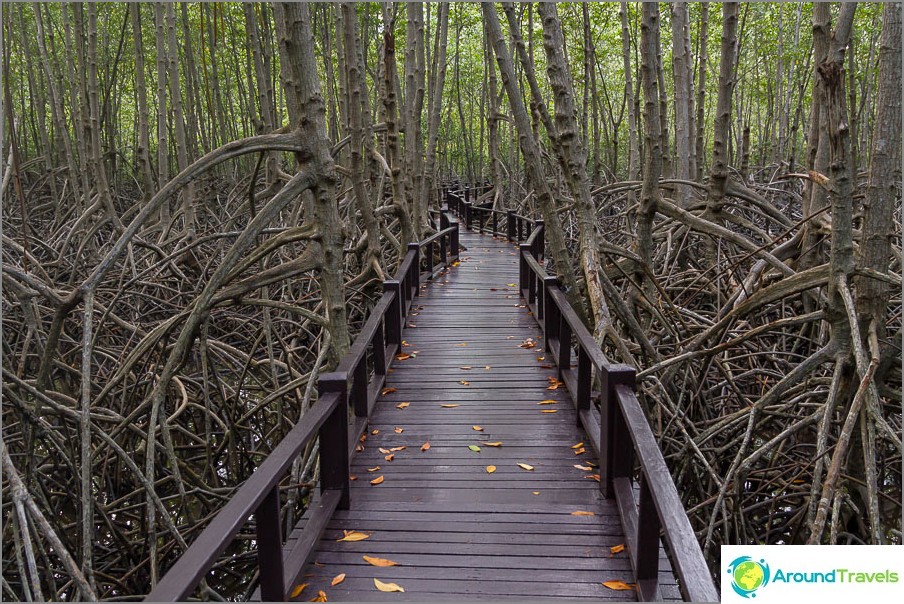 - Safari Park with all sorts of shows: elephants, crocodiles, snakes. Well, of course, pokatushki themselves on elephants and quad bikes.
- Elephant Village - elephant rides and shows.
- Palau Falls with hundreds of butterflies of all colors of the rainbow
- Incredibly beautiful lake Keng Krachang, there you can ride a boat, feed the monkeys, plus see the old temple on the island.
- Petchaburi temple and Luang Cave temple in a cave.
- Cycling and mangroves at the royal palace Maruekkhathayawan Palace.
- Phraya Nakorn Cave and Khao Sam Roi Yot National Park. Royal arbor in caves, white beaches, mountains, marshes, and sunsets. (I'm going here next time, they say it's a great place)
- Ao Manao and Wanacorn National Park. Plus the Burmese gemstone market, lonely beaches.
- Kaeng Krachang National Park, waterfalls and hiking.
- Baan Sinlapin - the village of artists.
- Boat trips on the yacht.
- Snorkeling and fishing on some ship.
- There is a shooting range with real weapons, kart racing, golf.
- Visit to the island of Ko-Talu.
Hua Hin Attractions Map
Here is a map to help you. I was not everywhere, but here and there
Hua Hin and Cha Am: Attractions

Hua Hin and Cha Am: Sightseeing:


Life hacking 1 - how to buy a good insurance

Choosing insurance is now unrealistically difficult, so to help all travelers, I compile a rating. To do this, I constantly monitor forums, study insurance contracts and use insurance by myself.

Life hacking 2 - how to find a hotel 20% cheaper

First, choose a hotel on Booking. They have a good offer base, but the prices are NOT the best! The same hotel can often be found 20% cheaper in other systems through the RoomGuru service.

Discount hotels