I have long wanted to write an overview article on whatto do on Koh Chang, to immediately about everything, but in brief. And then something recently my friends are going there one by one, and it would be much easier to let them read the consolidated post than throwing a bunch of links. Moreover, there will also be additional information that was not posted on the blog due to the fact that the full article did not pull.
Best in Asia to look for hotels through the aggregator RoomGuru, it shows the prices of hotels at once in all reservation systems. Not everyone knows that in Asia, not Booking, but Agoda is popular, but this service will show everyone at once.
The content of the article
What to see in Ko Chang and what to do
Swim on different beaches of Koh Chang
If you really like to swim or sunbathe, thenYou can almost every day to change your place of residence and move from the beach to the beach in search of the very one you like most. Although, in principle, you can not change the hotel, but just ride a bike to different places, or on buses under the proud name Taxi, which ply the island. Everything beaches of Koh Chang I already described earlier.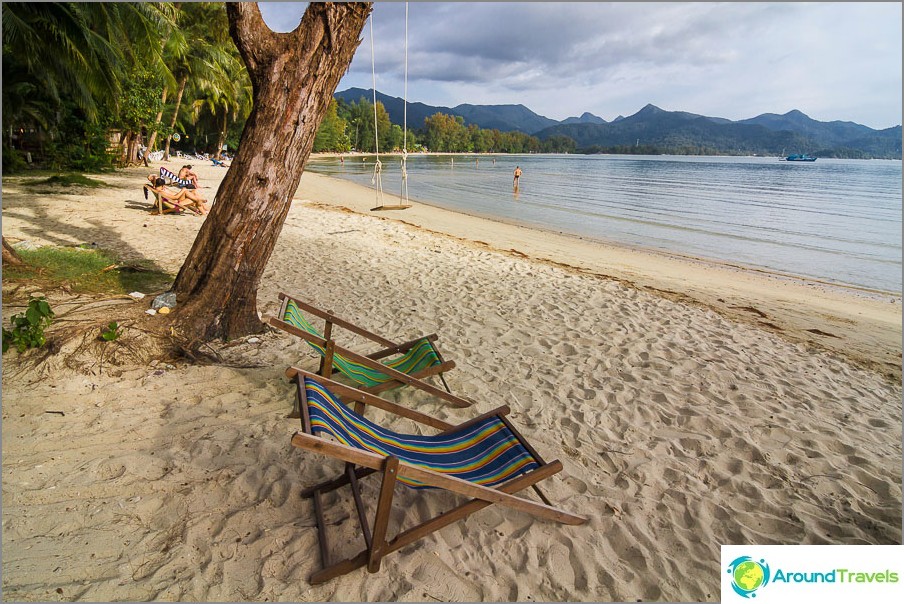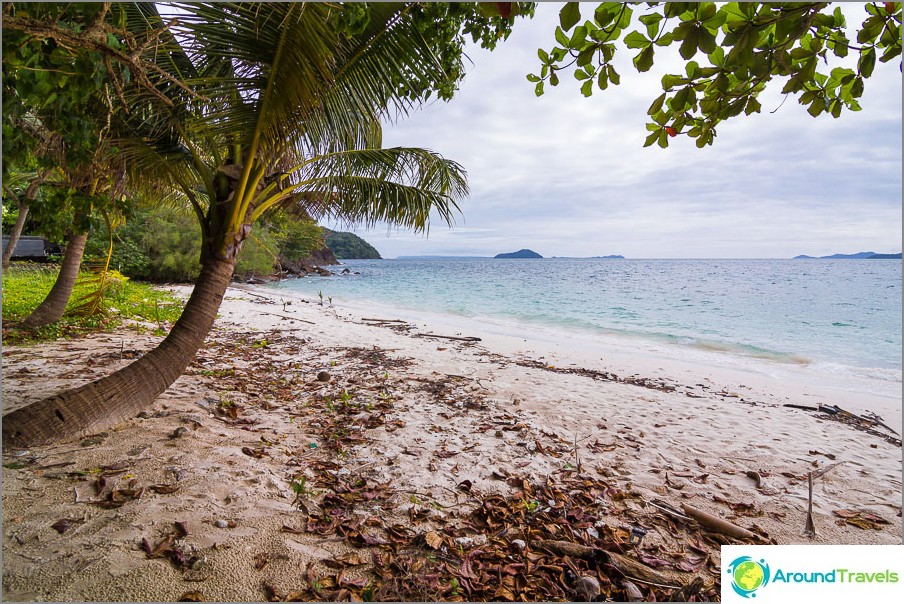 Ride a bike around the island
Bike lovers can not explain anything here,they themselves will want to do it. Perfectly combined with the previous item. Yes, there are serpentines and you need to be very careful, and it is even better not to get behind the bike if you are not confident in your abilities, but this is probably one of my most memorable impressions of the island, especially its eastern part. There in the south are almost deserted places: Long Beach, a memorial, a hotel on the water. And just to the eastern part without a bike is more difficult to get into, there is not much taxi. How to rent a scooter in ThailandI already told you too.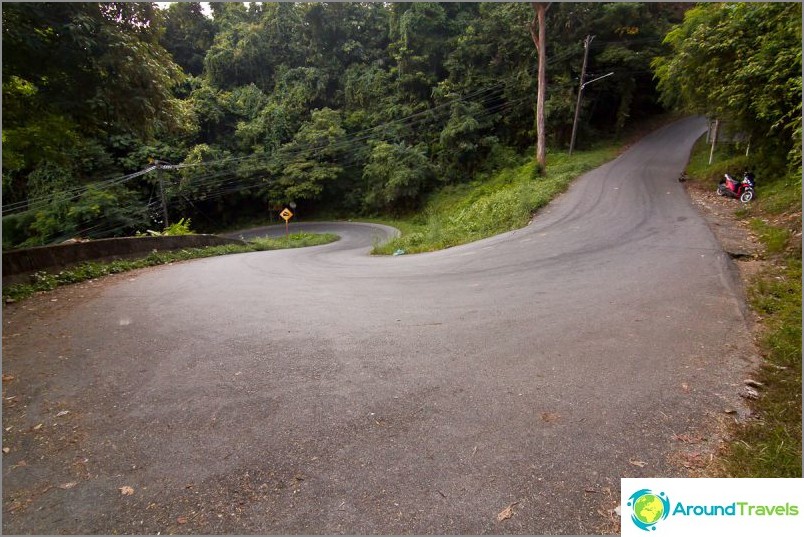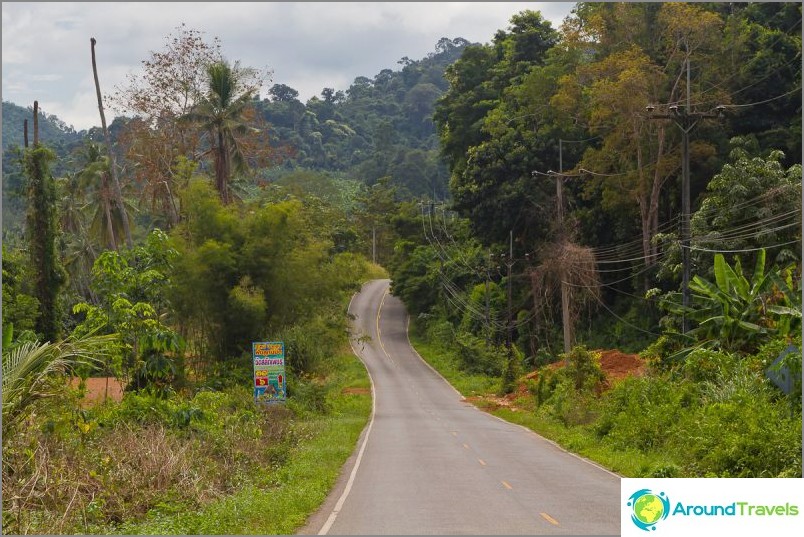 Go to the waterfalls
There are many waterfalls on Koh Chang, but to watch them all,most likely does not make sense. You can limit yourself to the most popular Klong Plu Waterfall, you can also swim in it, the bowl is large and deep. Or on Klong Chao Luam in order to visit the real jungle, there is just a walk through the woods is remembered more than a small river with low cascades. Everything about waterfalls on Koh Chang You can find out from my article.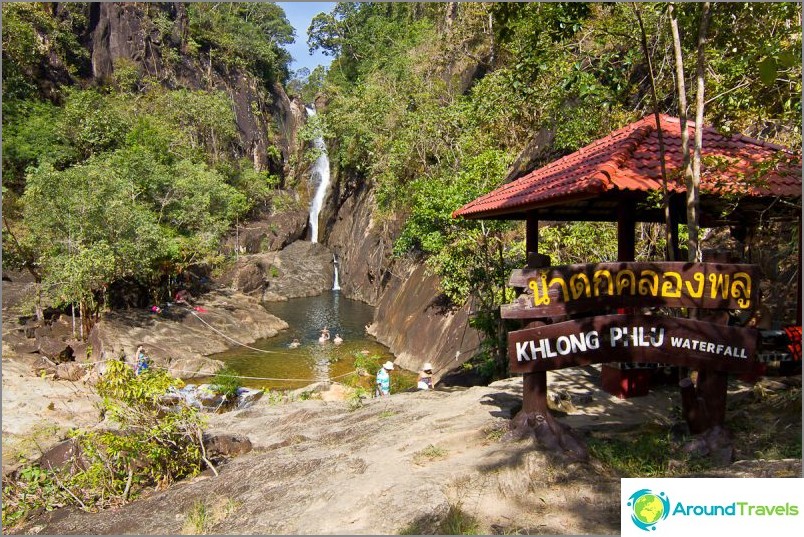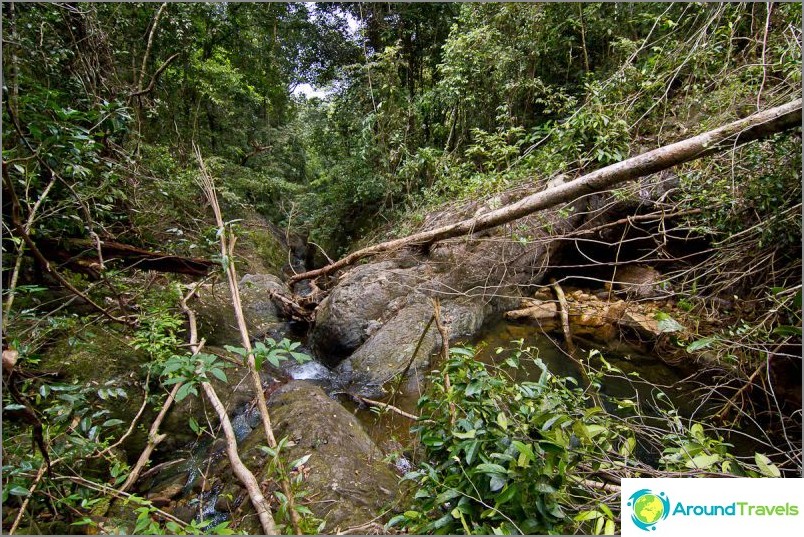 Ride on elephants
Many want an elephant ride if you haven'tskated try. Just once, probably worth it. On the way to the Klong Plu Waterfall or Klong Chao Luam waterfall there will be an elephant farm and you will be happy to ride. I also met another farm approximately in the middle of the beach Kae Bay. I myself did not ride elephants on Koh Chang, it was enough in pae ride, it is not much different.
Play paintball
Somewhere between the elephants and the Klong Plu Falls, there is a paintball field. She is designated by the skimpy paint-man standing by the road.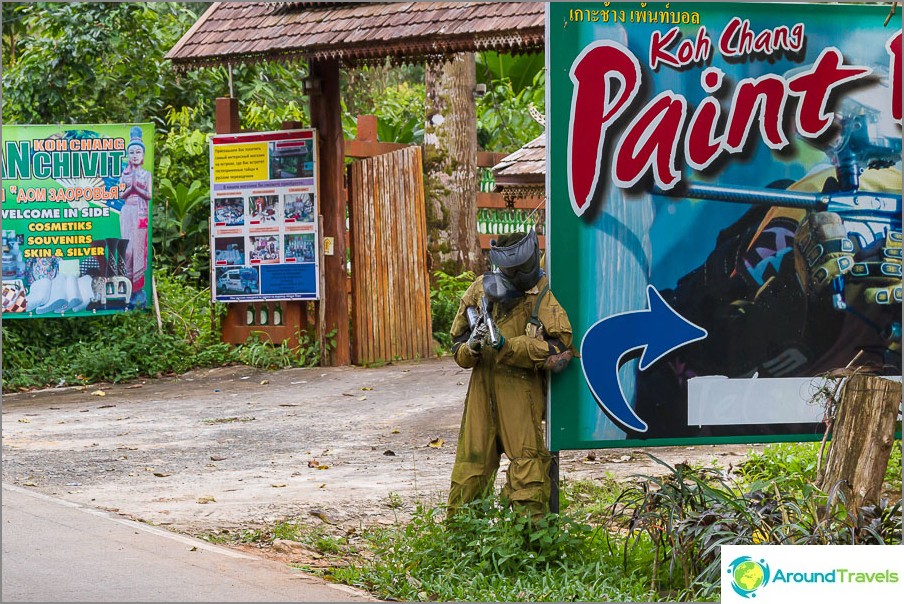 Call at the observation deck
Most likely, you will ride around the island andOne day you will drive towards Lonely Beach. On the way, you will stumble upon a lookout, it's hard not to notice it. Immediately after the Kai Bay beach, a steep ascent begins on the mountain, and almost at the very top there will be a wonderful sanitized playground, from where a view opens to the Gulf of Siam and the nearest small island, where you can get on a kayak. At this site, it's good to meet the sunset, beautiful.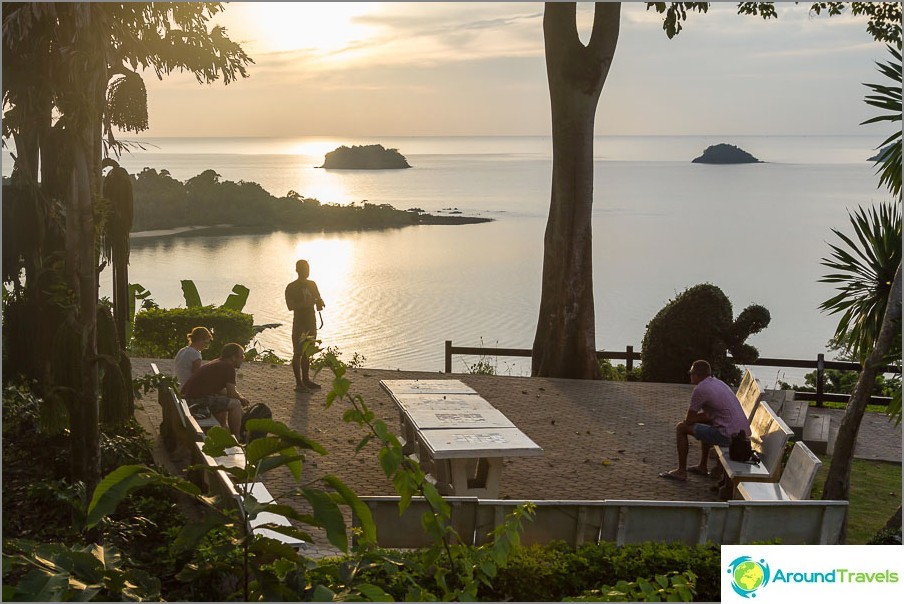 There are other survey points, but they are lesspopular, and some of them are not equipped areas, but simply spontaneous species points. For example, a good view opens right before descending to White Sand Beach (if you go from the pier), this is the curb on the right in the direction of travel.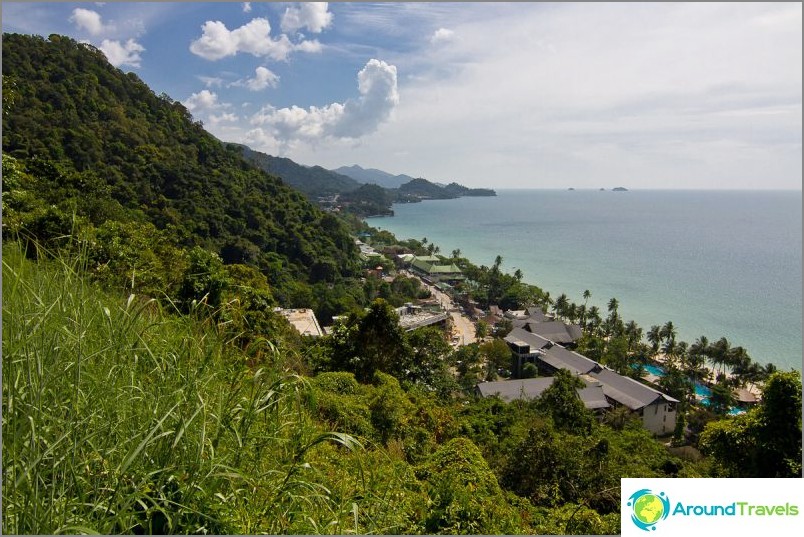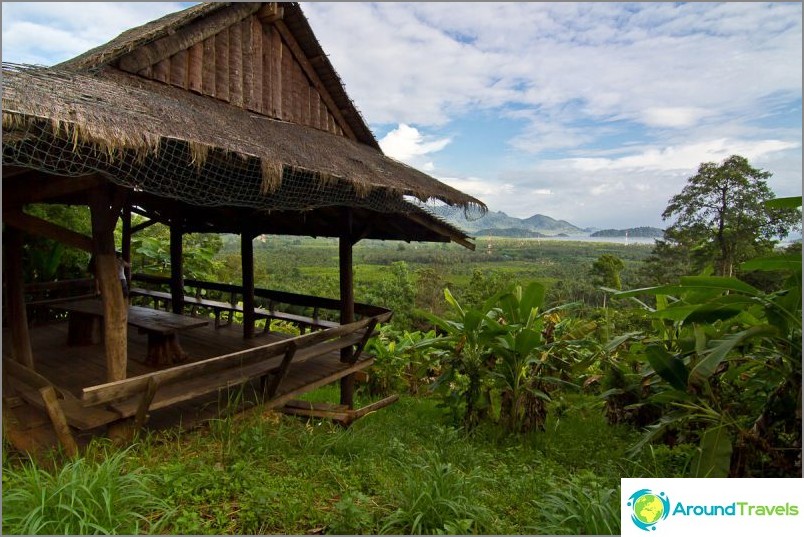 Kayak to neighboring islands
In the paragraph above, I already wrote about kayaks. At the end of Kai Bay beach (if you go from the ferry pier) opposite to 7/11 there is a turn to the beach, and there is a kayak rental point, the price is quite small, 300 baht from a boat in half a day. In the nearest reach are 4 islands, one more and 3 very small. By and large, they have nothing special to do, but the point is in the process itself and the achievement of one or another point. On the big island (Koh Man Nai) there is a beach where you can swim, and there is also a beach on the farthest small island (Koh Yuak).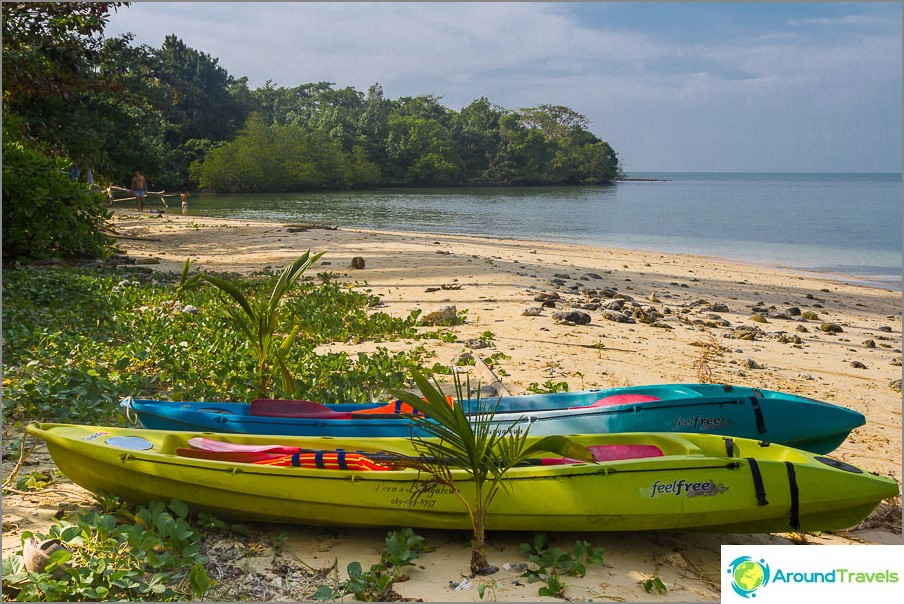 You can also go kayaking on the eastern side of the island, at the very end, behind Long Beach, cost 300 baht for the whole day. There is a Dead End Cafe, where kayaks are just rented out.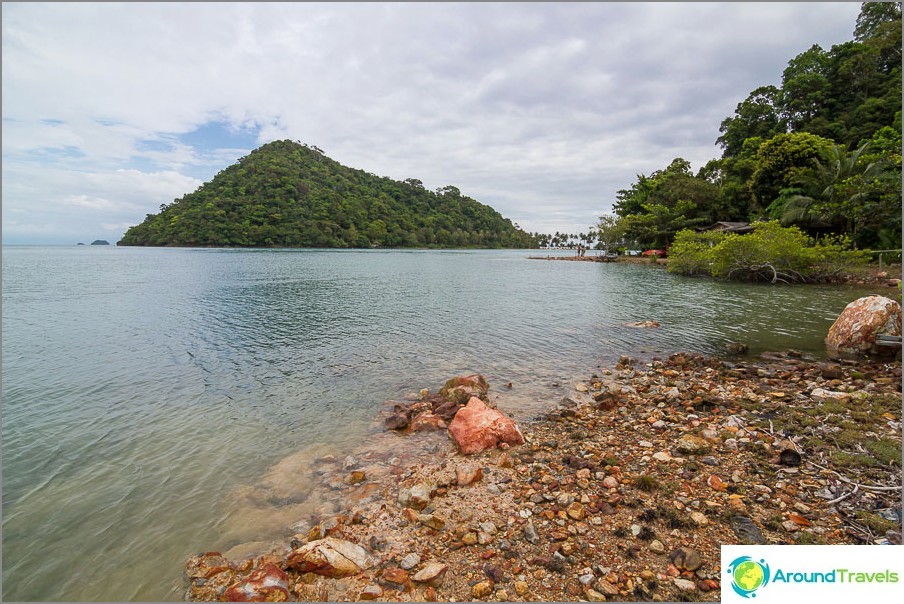 Climb the rope park
Probably for me this is one of the most interesting.events at Koh Chang. I can not say that there is super extreme, but for those who have never tried, the most it. The park is small, all climbing will take about an hour and a half, first you climb through various obstacles, and then whistle a zip-line. Read more about the park in my article - Rope Park on Koh Chang.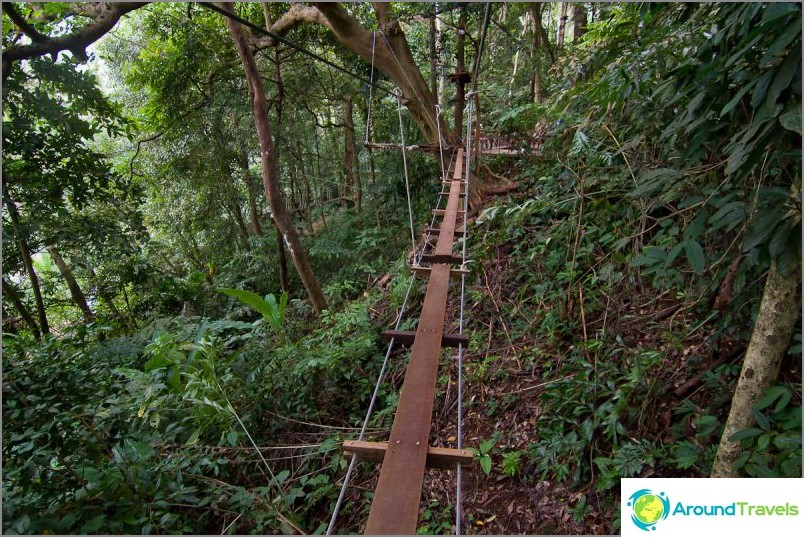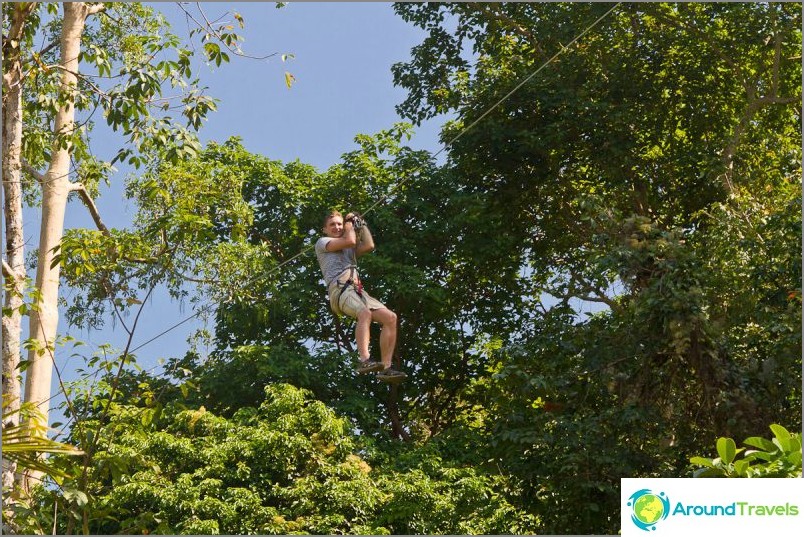 Visit the fishing village of Bang Bao
Just after the rope park you can seethe fishing village of Bang Bao, there is near at all. In fact, there's really nothing to see there (the pier, the lighthouse, and the cabins); rather, you can eat there. Quite a large selection of all marine life, just go along the pier and look right / left, choosing which cafe you like more.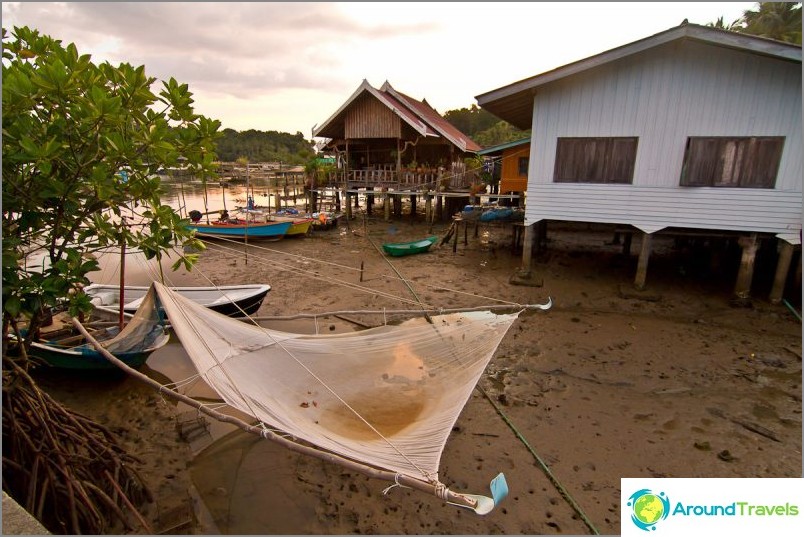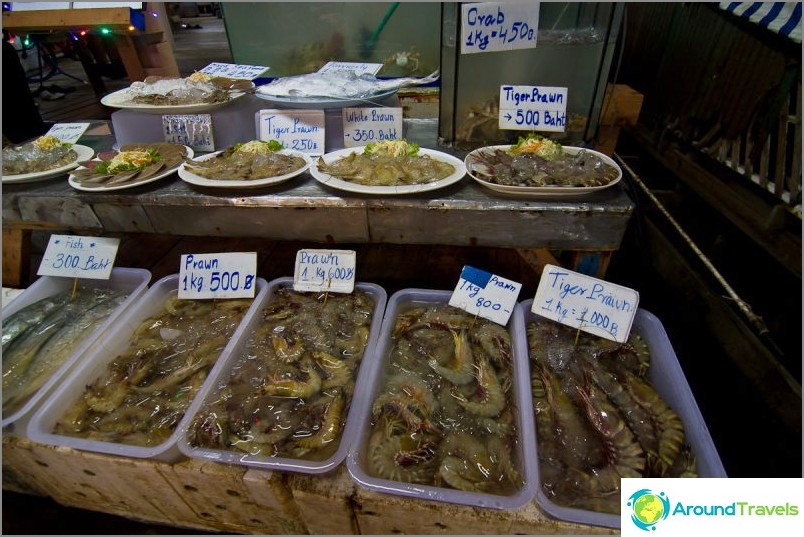 Watch fire show
Fire show takes place in the evenings, somewhere hours in20-21. It is not very long, but as a rule, you still sit in a cafe in the evening, so this is like an addition. On the White Sand Garden beach, it takes place in a cafe ... but I don't know how it is on other beaches. It seems to be still on Lonely Beach.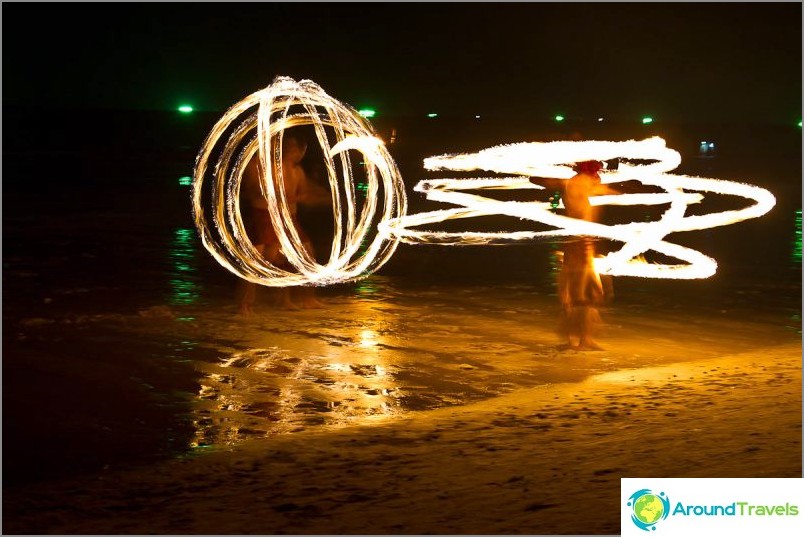 Buy excursion
Well, the last thing is to buy a guided tour (althoughmaybe for someone and the first). Mostly they offer trips to different islands in order to swim on different beaches, admire wildlife and snorkel (snorkeling) in places with corals and fish. Sea excursions are similar to each other, but I recommend to swim on Koh Kood or Ko Mak (or both), if you like such boat trips along the beaches. On Ko Kood there are really white beaches and generally very beautiful.
In terms of excursions, there are suggestions for active travelers, such as jungle trekking and mountain biking.
Koh Chang map with tags
Well, and to make it easier for you to focus onHere is a map with my tags. It marked all that I found interesting for myself on the island. And paper cards and other Google cards can be found here - Koh Chang cards.
Koh Chang: Attractions
Koh Chang: Attractions:
P.S. At Koh Chang, I stayed in different places, but so far I have described only one, budget bungalow White sand garden. In general, there is a lot of housing.
Life hacking 1 - how to buy a good insurance

Choosing insurance is now unrealistically difficult, so to help all travelers, I compile a rating. To do this, I constantly monitor forums, study insurance contracts and use insurance by myself.

Life hacking 2 - how to find a hotel 20% cheaper

First, choose a hotel on Booking. They have a good offer base, but the prices are NOT the best! The same hotel can often be found 20% cheaper in other systems through the RoomGuru service.

Discount hotels