In the southwestern part of Thailand, washed by the watersThe Andaman Sea, which belongs to the Indian Ocean, is a beautiful island of Phuket, the province of the same name, separated from the mainland by the Pak Pra Strait. Moreover, in the east, the width of the strait reaches 5 km, while in the west it is only 600 meters, through which two bridges were erected. One for traffic from the island to the mainland - Sarasin (Sarasin), and the second - on the contrary, from the mainland to the island - Thao Thep Krasatri (Thao Thep Krasatri).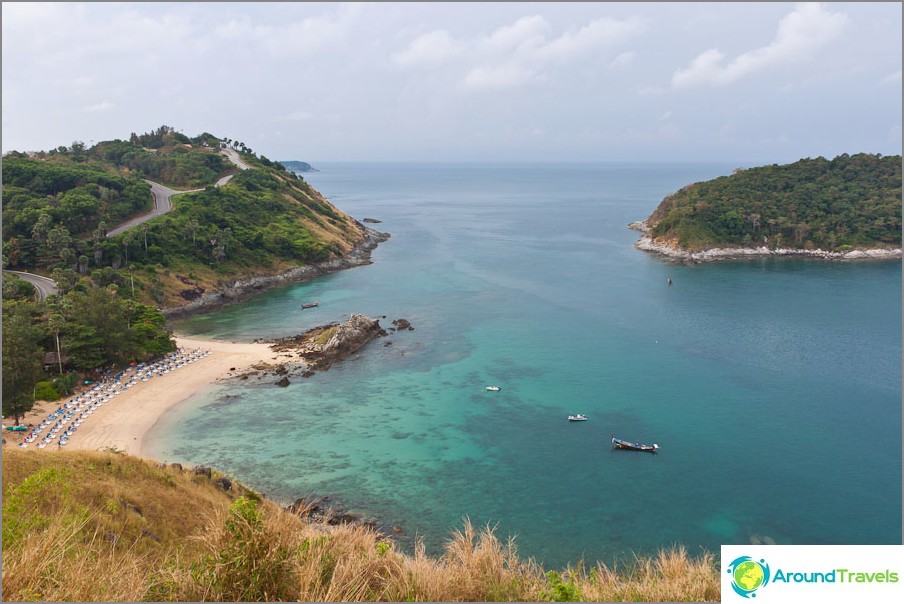 The name of the island "Phuket" is translated fromMalaysian as a "mountain" and the fact has its own natural rationale. The island, in fact, looks like a mountain, rising above sea level by more than 500 meters - with its peak, May Thao Sip Song (Peak of the Twelve Walking Paths).
As for the geographical characteristicsIt's necessary to emphasize that this is the largest of the country's hundreds of islands, more than half of which is forested. But there are also several sandy beaches, the most popular of which is Patong Beach, which translates as "forest filled with banana leaves." Despite this natural name, the beach is rich in nightlife entertainment and is the focus of local residents buying and selling with tourists.
In turn, the quieter beaches of the island are Caron, Kata Noi, Surin, Mai Khao, Nai Harn and some others that are great for families with children.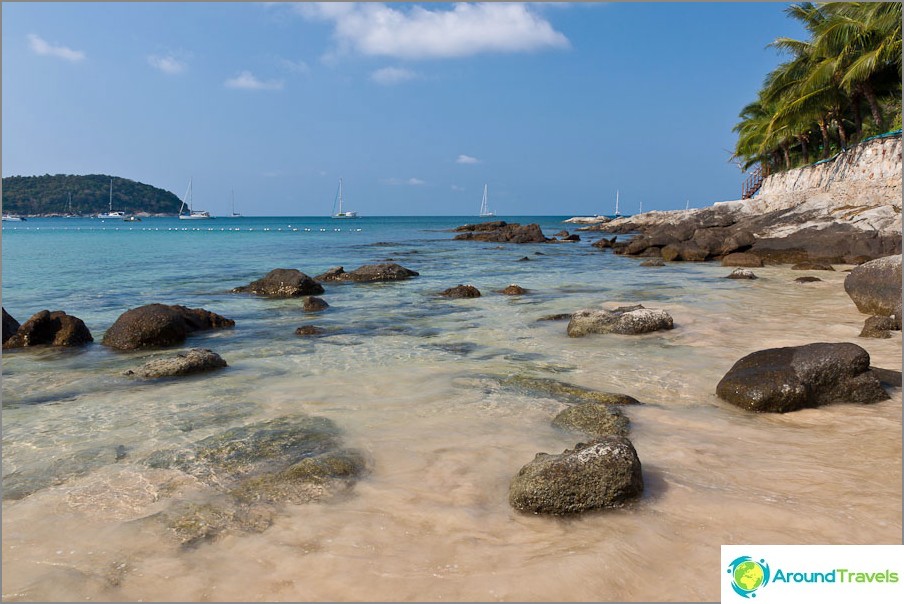 Phuket Island is an ideal place for diving anddeep-sea sport fishing, for windsurfing and water skiing and yachting. The world of underwater life and the surrounding landscape here is colorful, unique and inimitable.
What to see in Phuket
Of the attractions here you can and should be noted:
- Kxao Pxpa Txay National Park, where the real virgin jungles are preserved, in which gibbons, macaques, bears, lizards, as well as a huge variety of exotic birds live
- Butterfly farm, which contains a rare collection of insects.
- The Sea Shell Museum, which houses a giant shell weighing almost a quarter of a ton and the world's largest pearl of 140 carats.
- the temple of Wat Chhadong, the repository of statues of monks,those who earned the trust of the great King of Thailand - Chulalongkorn, aka Rama V. The King went down in history as the savior of the country from colonization by the French and the British.
In short, the island of Phuket is a paradise on Earth for holidaymakers, where everyone will find entertainment for themselves!
Life hacking 1 - how to buy a good insurance

Choosing insurance is now unrealistically difficult, so to help all travelers, I compile a rating. To do this, I constantly monitor forums, study insurance contracts and use insurance by myself.

Life hacking 2 - how to find a hotel 20% cheaper

First, choose a hotel on Booking. They have a good offer base, but the prices are NOT the best! The same hotel can often be found 20% cheaper in other systems through the RoomGuru service.

Discount hotels