Honestly, this post was given to me with greatby work Too many mixed impressions, which is too early to draw final conclusions. But 5 months have already passed since the move to Israel (repatriation) and it would be necessary to share intermediate impressions. Why intermediate? Because after 1-2 years, we must once again return to this topic. Usually, my impressions have 3 stages: the first and the brightest in the first month after arriving in a new country, the second six months later, and the third after 1-2 years.
ABOUT pros and conswhich are noticeable immediately upon arrival, I already wrote. I will not repeat. Let this post be not information-systematic, but narrative, about life. And maybe I'll repeat something.
The content of the article
How we live
Initially, I started writing this post for Instagram, but the format of this social network does not imply long Longrides, so here I will have the full version.
You ask why I do not often write about Israel? It's simple, every day is similar to the previous one and nothing special happens. Although it is quite possible to find pleasant activities in a typical day, for example, playing sports or the same work. But this is not a journey, when every day new places and new impressions, so that the hand would stretch straight to write and tell something. It's good that I was already released a long time ago, and yet I hit it, now I don't want round-the-clock trips (round-the-world tours), like I used to be. Although, as before, I would not be ready to go somewhere only on holiday for a couple of weeks a year. You need 3-4 months per year, at least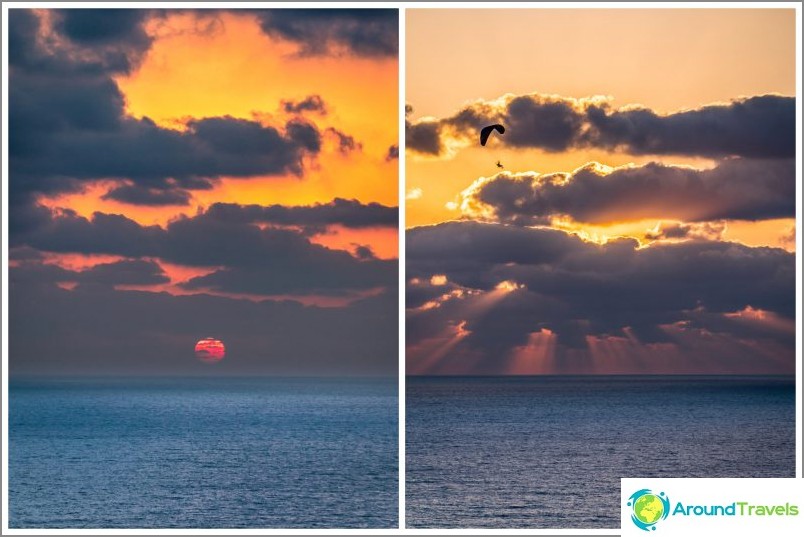 A very important point, what repatriates havebackground in the country of origin. It is one thing to move out of completely favorable conditions with resources, and another to leave "naked." Still, when you move to another country with some kind of money (savings), and the country also helps (about the benefit-basket, I already wrote), it is not so difficult. Yes, of course, it is difficult to live on only one basket of absorption, in any case you need to adapt to new realities and overcome various obstacles, but if you stretch these difficulties in time, it becomes much easier.
In my case, the urgent job is not to lookIt is necessary, since I have it, and, I hope, there will still be a couple of years, at least. You can consider this as another ode to distant work, it provides quite large opportunities for relocation and emigration. That is, in the future it is necessary to come up with something, after all, the tie for the ruble is not ice, when you live in an expensive currency country, but there is still time. I just read other stories of moving to the network, when people move without any means of subsistence, without distant work, relying essentially only on the basket, and then yes, we must fight for life every day.
The main thing that is happening now isDvizhuha with doctors and design disability for son Egor. There is a lot of bureaucracy, you can safely wait for an appointment for a doctor for 3-4 months, and at the same time some specialists have a very narrow specialization, and it would seem on one issue that you need to visit as many as three. But on the whole, everything is successful, one commission has already been passed, soon another one will have to be passed. As the locals say, everything can be achieved here, the main thing is to have perseverance.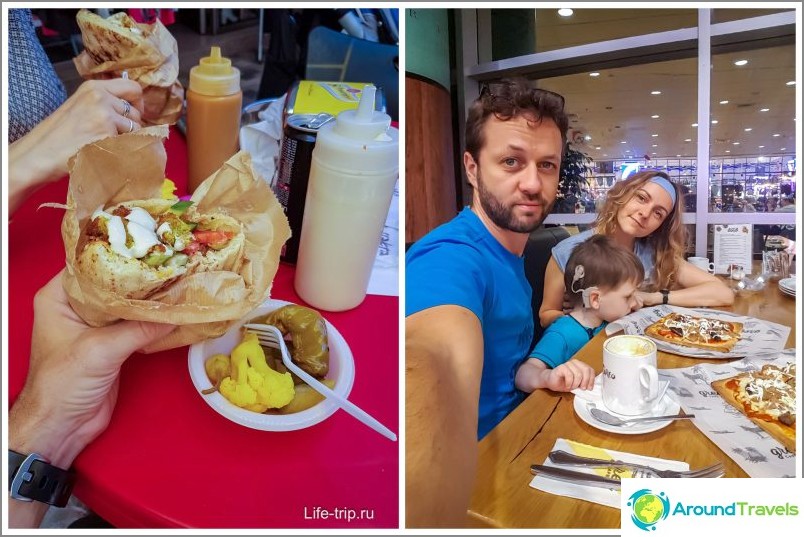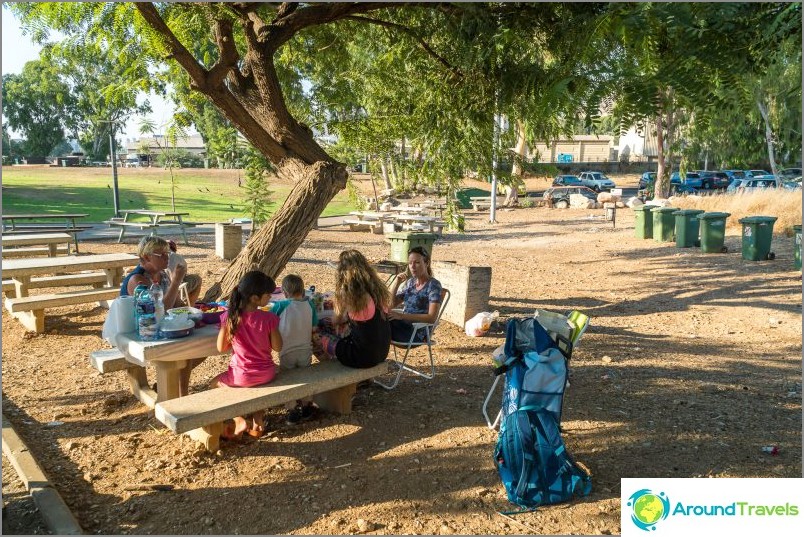 Useful for new repatriates
He singled out in a separate paragraph, as it may be important to those who are going to repatriate soon.
This 2017 is a great year for repatriates! First, they started issuing a full-fledged foreign passport (darkon) instead of temporary (passive) passport. Previously, as it was, until the year you live, you can't see darkon, and the lesson pass is not very convenient, and it is often necessary to change it. And now Darkon will be issued after 3 months of residence, the period of validity is 5 years. I have already ordered myself.
And also here right a month ago they made an opportunityexchange your Russian driver's license for a local Israeli without passing the exam. Let me remind you, earlier it was necessary to take a driving test in the city, and these are extra costs for instructor lessons, turn for passing. Hooray! The main thing is that Russian rights should be from 5 years old. My somewhere already 17 years old, so I passed without problems according to this criterion.
Impressions on the list
Climate, Sea and Haifa
Adaptation to the heat occurred quite calmly. Surprisingly, for some reason it is transferred more easily than in Thailand, although we were told that it would be more difficult. They say that humidity in Israel is higher, which should worsen heat tolerance. It turned out that we can sit quite calmly for half a day without kondeya, and when we turn on, we keep the temperature in the room ~ 27 degrees, now it feels the most comfortable. Well, and the type of savings, and then the electricity here is like kerosene for Boeing.
A separate topic, how to live near the sea. I don't know, maybe those who have lived around him all their life will not understand, but I am very happy. First, running along the sea along the embankment, even in the dullness (26-27 degrees), is very cool compared to the racetrack in the hall. When you are blown by the air, filled with the smell of the sea, this is something! And secondly, it is very cool to look at the sea from the window. No, I do not specifically stare at him for hours, sitting on the balcony, but every time I pass by the window in the living room, my gaze rests on one big blue nowhere.
A dream come true idiot - to live in a small towninstead of a megapolis (Haifa vs Moscow). To the store or the honey center is now so close. There are traffic jams in Haifa, yes, but if you live inside the city, you can reach almost any place in 10-30 minutes. It's so cool! In Moscow, I used to travel for 1.5 hours only in one direction. But in principle, the metropolis is still relatively close, it takes 1-1.5 hours to get to Tel Aviv.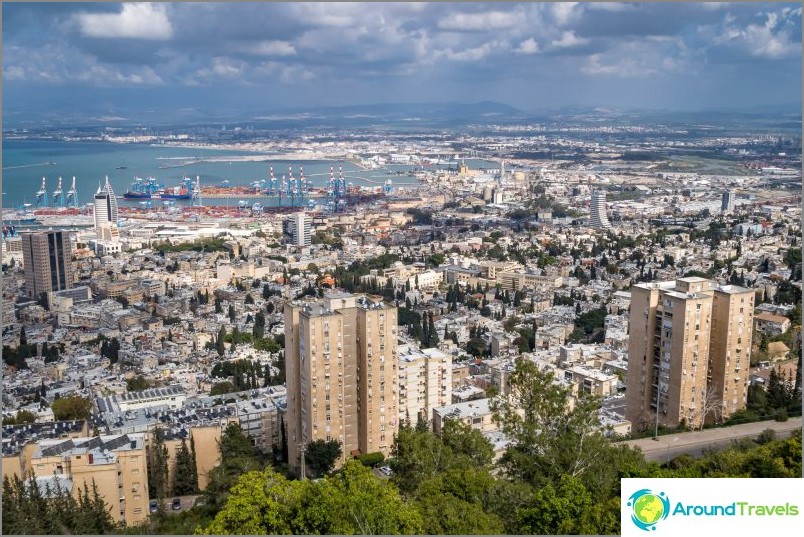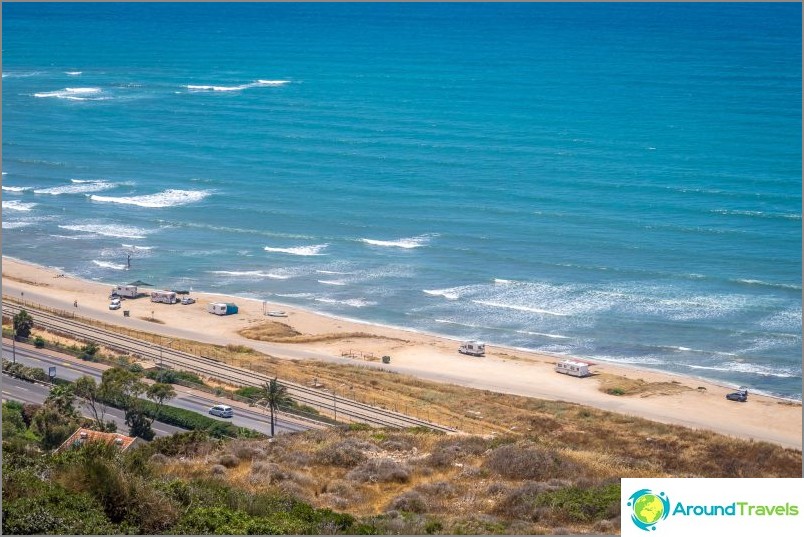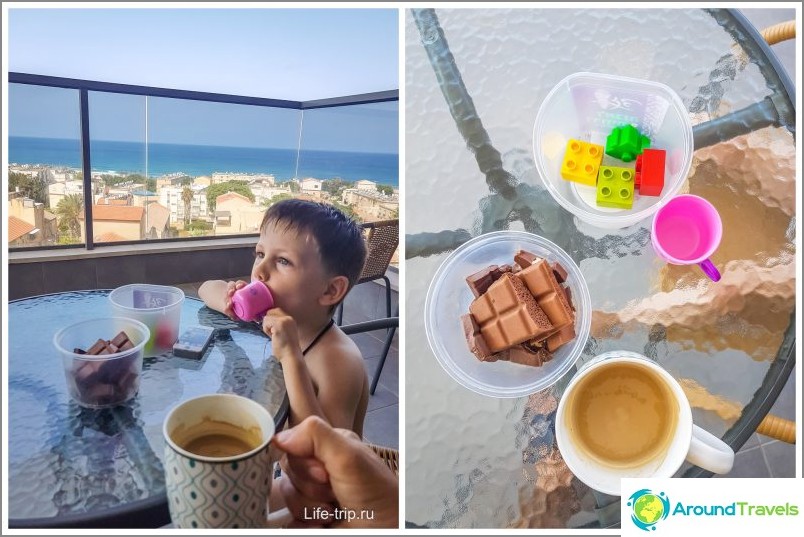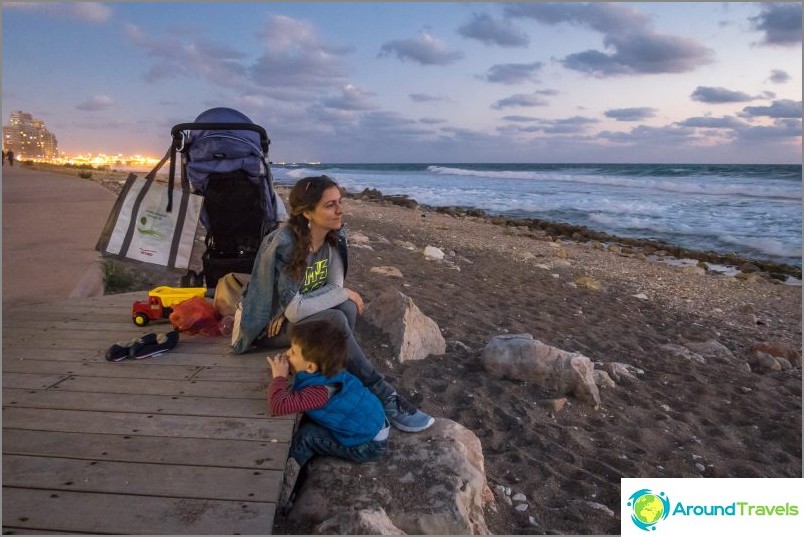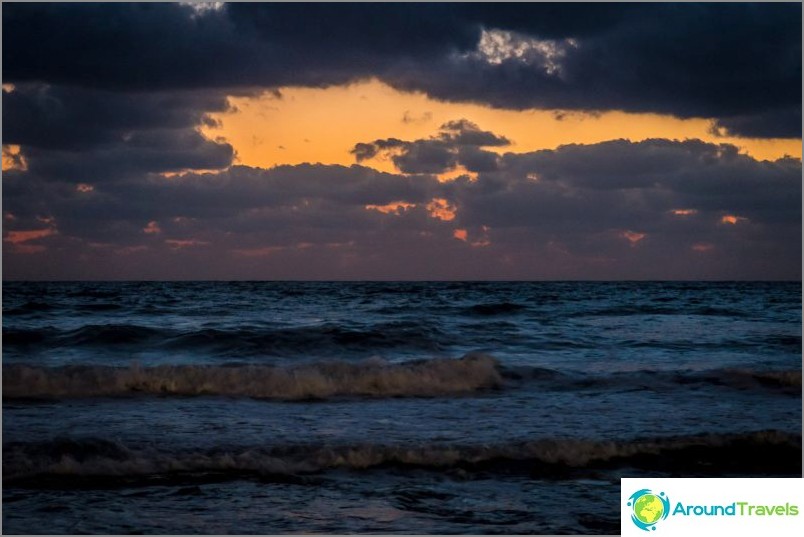 A machine
Bought a car - Hyundai i30 sw, of course,maintained. Ta-da-dam, for 1 lam! Lam, Karl! Received for the money ushatannuyu three-year-old with a mileage of 70 thousand and a bunch of scratches. Prices are tin, 2 times higher. Until now, the head does not fit, because in Moscow it was possible to take for the same money, either the same new car, or a class above. And the local Israeli mandatory CTP stands roughly like Casco in Russia. That is, owning a car (given the price of gasoline) turns into a separate significant item of expenditure.
But life with a car is just a fairy tale! Now you can go to the supermarket only once a week and load the trunk on the most tomatoes. And to doctors not on buses (buses go here, as if they are late for the next world), but with comfort and without an extra dose of adrenaline. In addition, some doctors in other cities are located (the country is small), by car several times faster than by public transport.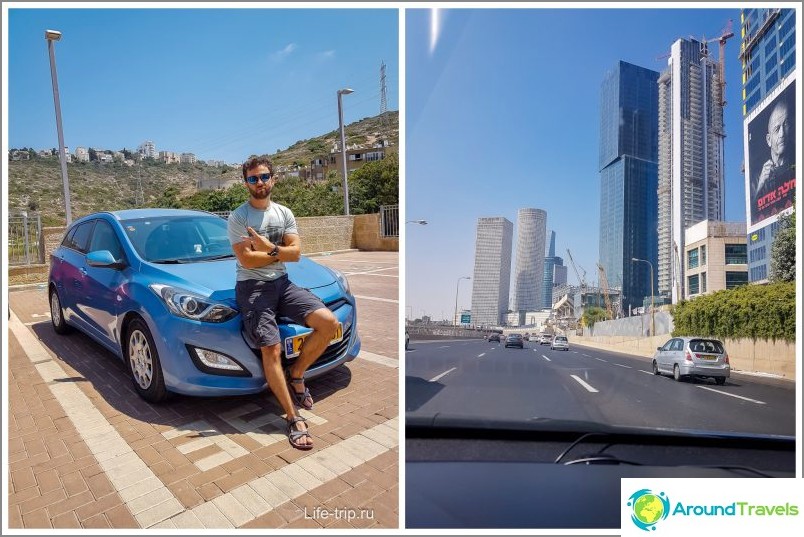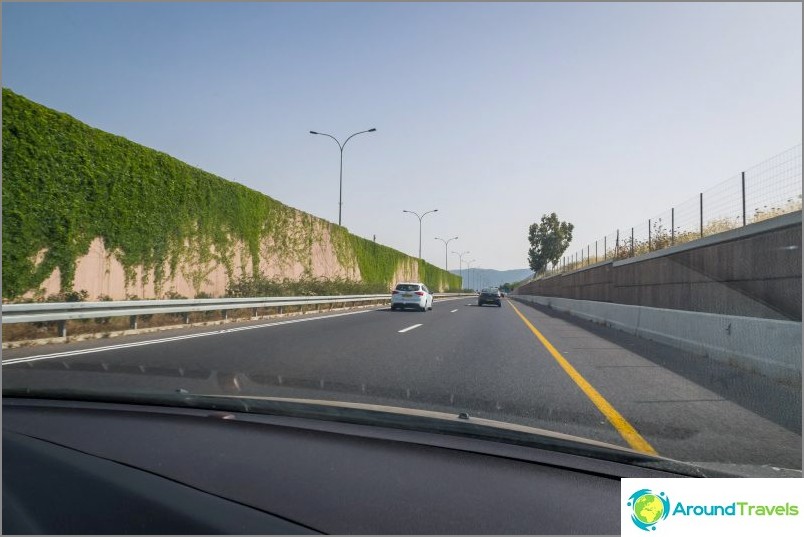 Medicine and gardens
We really hope that Egor will go to the kindergarten andThen Daria can go to learn the language, and then to work. The garden was promised the best for such children, almost with a special health worker assigned to Egor. Actually, the kindergarten is one of the main reasons for moving, so we really hope that it will suit Yegor. But time will tell, because there are doubts on this score, since "Israeli public relations»Has not been canceled.
By the way, doctors are very surprised here that withchildren can not be in intensive care in Russia (this is another one of the reasons for the move), in Israel, on the contrary, you almost sign a paper that you promise to be. But I hope it will not come to the resuscitation soon. And separately about medicine. The qualifications of the doctors have not yet been verified, the diagnosis is worth something, we haven't learned anything new and will not know, but the hospitals look, mmm ... How could I put it more softly, it's not very visually. To be honest, I would like the appearance to not correlate with professionalism and medical help. But again, only time will tell.
Prices and standard of living
First retreat. When someone stutters about prices in Israel, they immediately speak about high salaries in the country. Yes, they are higher than, for example, in Russia, I do not argue. But! When you are a new immigrant, it will take a decent amount of time and effort to find a normal job with a decent salary, starting with the fact that you must first learn the language, ending with the fact that you may have to learn a new profession. And do not forget such a moment that not everyone is able to eventually reach a normal salary. That is, whatever one may say, but it is very easy to get a lowering of the standard of living when moving. So, you will still compare with the prices in the country of origin (in my case in Russia), and compare with your standard of living before the move, where life was already arranged. This is again the question of what conditions you come from. And it is not for nothing that there is an opinion that relocation is a zeroing and lowering of the standard of living in any scenario. And, if it was possible to make a good financial situation in the country of origin, then perhaps you should not even move, it's not a fact that it will turn out to create the same in a new country.
Therefore, I personally compare and continue to compareprices with Russian. Moreover, the world is now such that the borders as a whole are open, and you can always choose a country to live in, not only for wages, but also for prices. It's great to live where there are high wages and low prices, right?
Therefore, it is not surprising that people are leaving Israel for the States or Canada, where prices are lower and salaries are higher.
Karoche, while I can not get used to the localprices. Any trip to the supermarket is at least 300-400 shekels (5-7 thousand rubles). And if you stock up for a week, then about 10-15 thousand rubles can easily come out. Something a bit much. And the communal is also unusually expensive. Approximate prices - electricity 7000 rubles / month, gas 1100 rubles / month, water 2000 rubles / month.
Well, and still annoying me you know what? For each trip to Moscow, I make a whole shopping list: appliances, clothes, shoes, etc. Maybe this is normal, since I fly there anyway (nobody canceled cost optimization), but for the time being it is strange to me. For example, I think to buy a smart watch, apparently ordering an opportunity from Russia, when someone comes to visit us.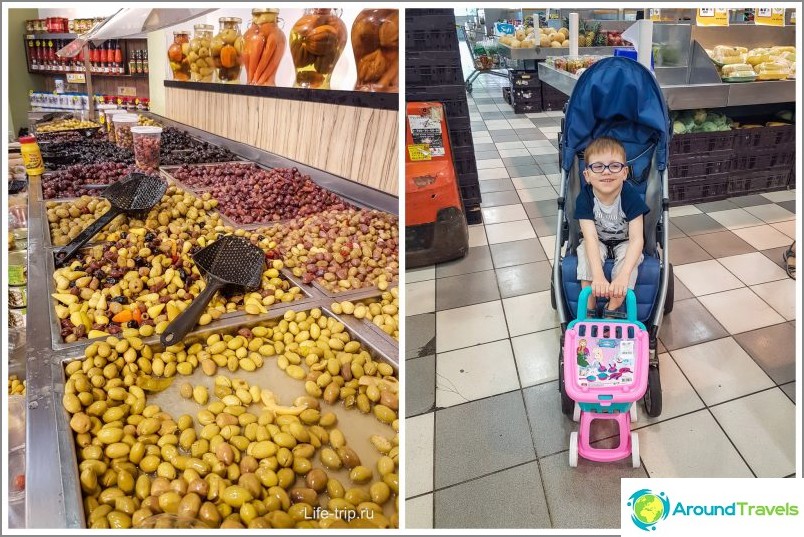 People
On the one hand, the Israeli "Ithe navel of the earth ", which is manifested, for example, in the fact that no one ever steps aside in a bus, standing in the aisle to let you pass with a sidecar On the other hand, I began to realize that this is not out of malice. It is so accepted here. The position is simple, it will be necessary, tell me and I will step back, or even move me myself. Therefore, it's normal here to literally move someone to the side or his bag to get through. Perhaps this position teaches to be more relaxed, to steam less on trifles. Well, really, what to predict, whom you can prevent, they will tell you, if that. But this is very unusual for me and I do not know how to make trouble at all.
In general, the relaxation in people here and shenoticeable. It is difficult to say what it is. Not too rush somehow. On the road, you usually do not honk if you blunted for a couple of seconds, or do not yell at the store at the checkout, if you detained the cashier with stupid questions (without Hebrew it is sometimes difficult). Yes, there are loud family quarrels with waving their hands somewhere at a picnic, but this is not about leisure, but rather about emotionality.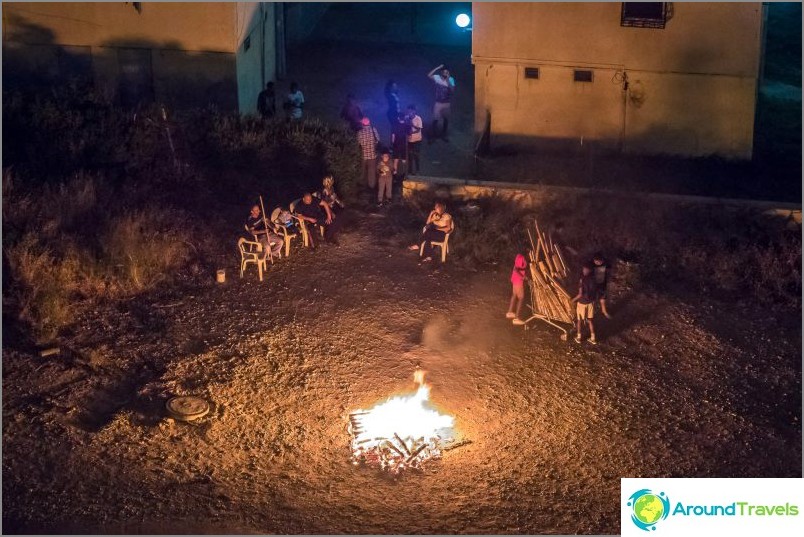 Travels
I learned recently that you can buy from Israel verycheap tickets to Cyprus, Crete and somewhere else in the direction of Europe. Imagine 50-100 euro round trip! Life just played with new colors. Remember I'm in last post wrote about Sochi, that I would like to ride onother countries where I have never been. Here, just! Moreover, such a price and short-time flights quite allow you to fly just 3-4 days, so to speak, for the weekend without separation from the rest of life.
But in Tai fly a little expensive, have tomerge with trips to Moscow, probably. Soon after all, winter is again and it will be necessary to fly to collect info. Plans again for a new epic trip. Only this time I really want to go north. Let not very popular direction, but there it is so beautiful.
Traveling around Israel is still not pulling. With the car, of course, in this regard, everything has become much easier, but not sure that I will be exploring the country en masse. This spring I have already traveled to the north - I went on one-day trekking with a friend. This tradition will continue as the heat subsides. The nature here is already rather scarce, and now everything is burned out in summer.
By the way, do you know what is trekking in Israeli? I see it like this: "Guys, here we have a square kilometer here, we should put the route here all day. OK! Since there is little space, we will make a few extra ascents and descents on this circular route, so that people are tired. And it would be necessary to come up with some historical legends about these stones, so that there is a sense to wind circles around the mountain. "In total, we have a 10-kilometer route on a small patch. Something like this
Below are some photos of my trekkings.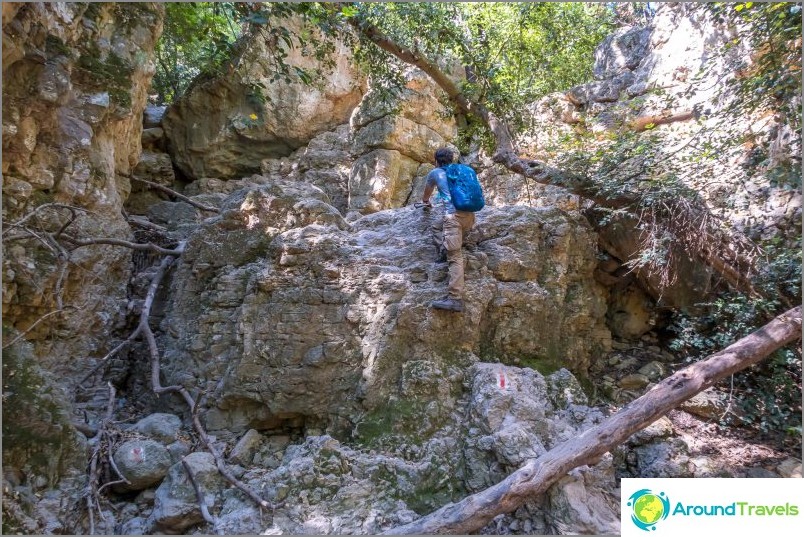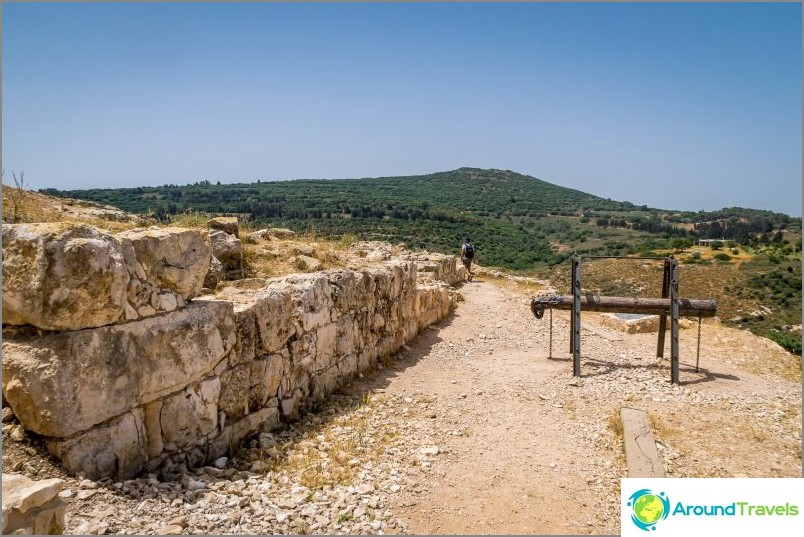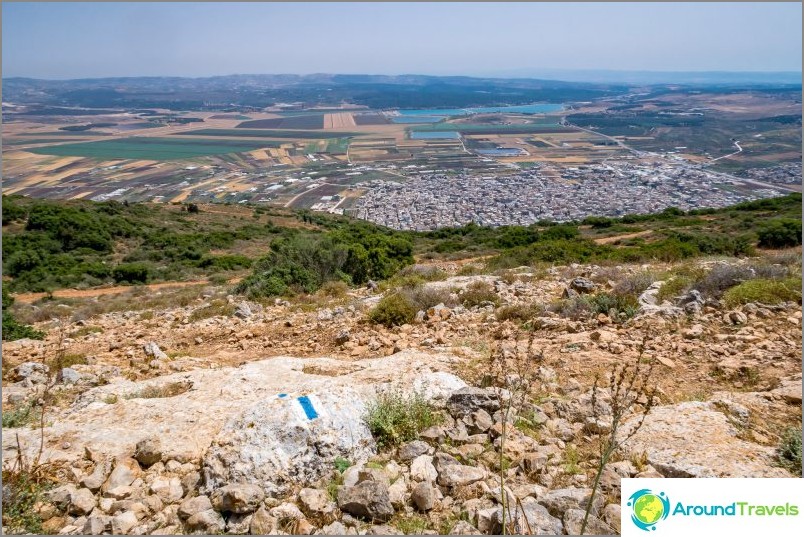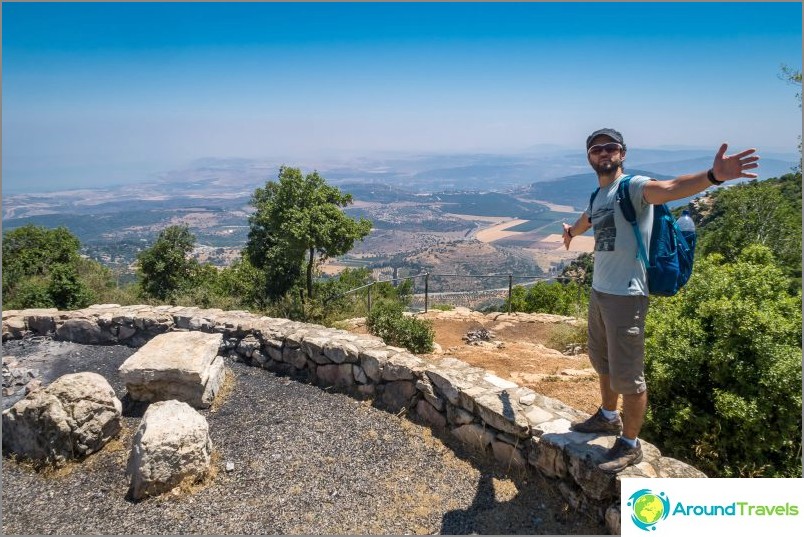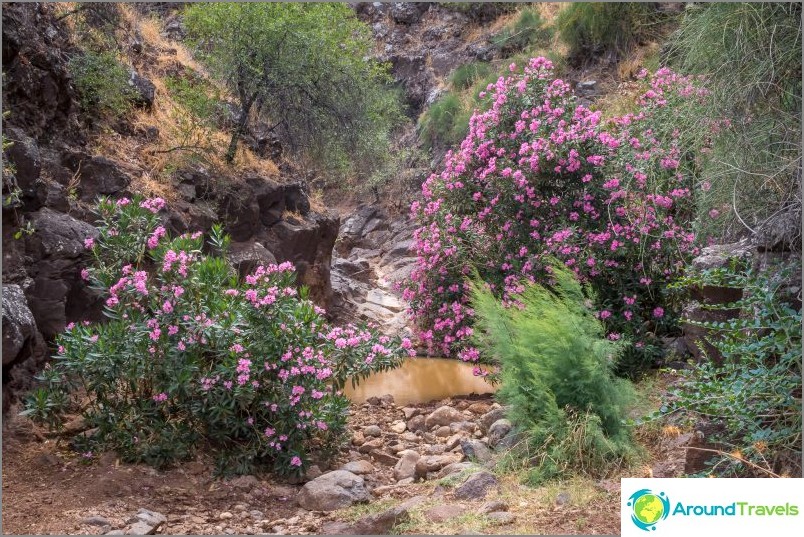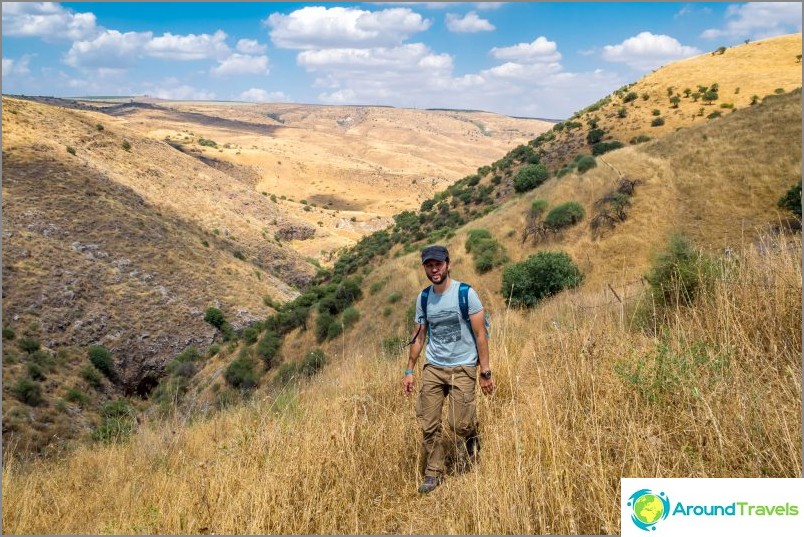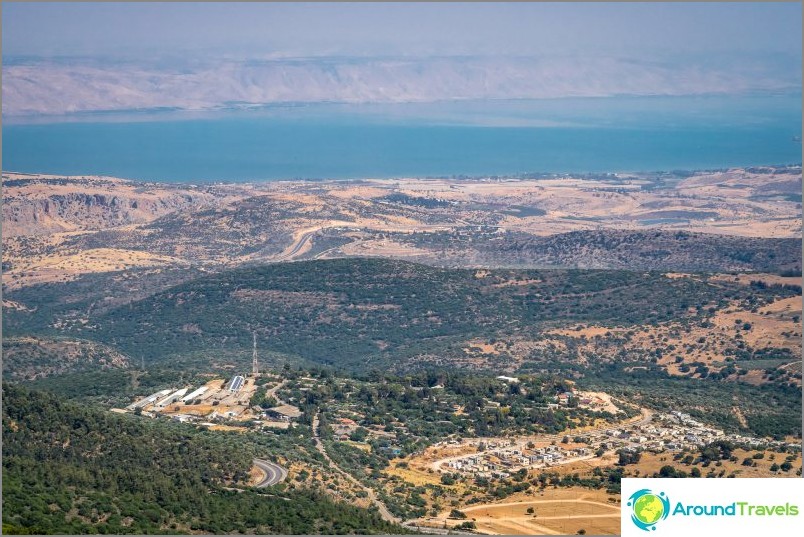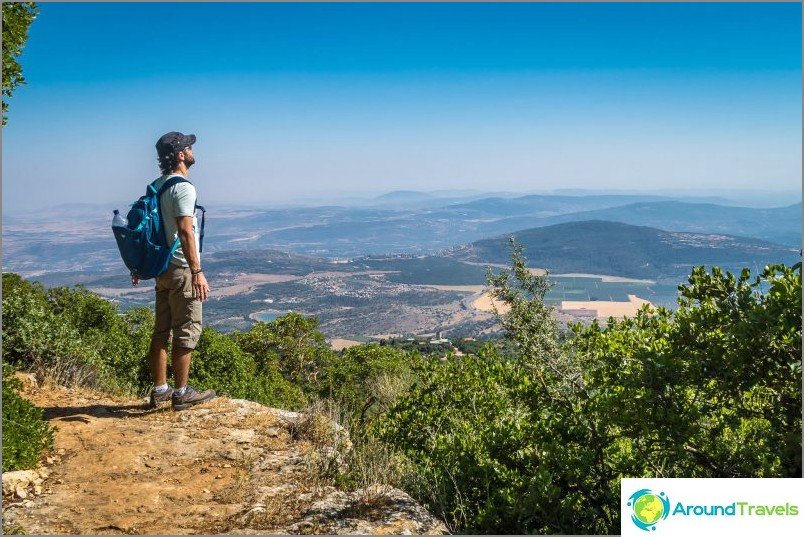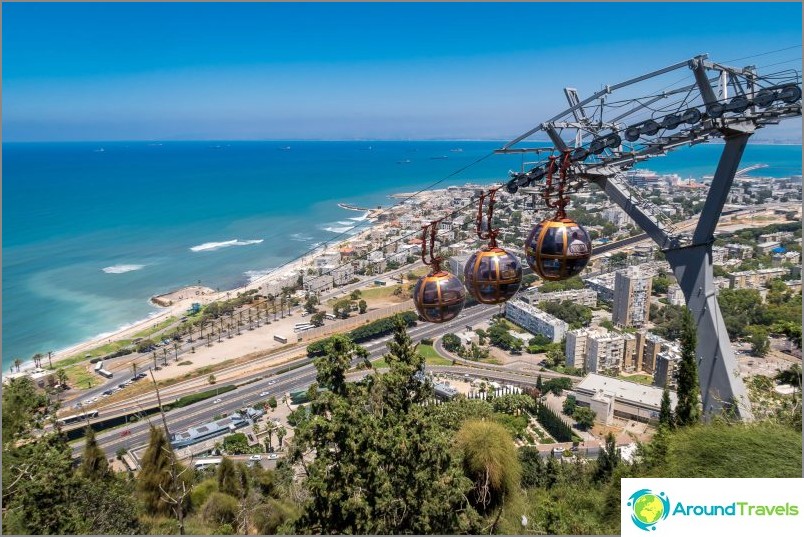 Life hacking 1 - how to buy a good insurance

Choosing insurance is now unrealistically difficult, so to help all travelers, I compile a rating. To do this, I constantly monitor forums, study insurance contracts and use insurance by myself.

Life hacking 2 - how to find a hotel 20% cheaper

First, choose a hotel on Booking. They have a good offer base, but the prices are NOT the best! The same hotel can often be found 20% cheaper in other systems through the RoomGuru service.

Discount hotels