Not once already was that friends asked us indifferent times of the year, but where is the best place to go now? How about rains now? And what is the weather like in ...? Well, and so on. To simplify the life of myself and you all, I have gathered here the most attractive destinations and countries where it is better to rest in each particular month.
The following set of recommendations isgeneral, and for each country, you must then separately look at the weather forecast and read the climate features of exactly the place and beach where you are going. The information was collected from reviews from the forums, because on the websites of travel agencies and tour operators often complete nonsense is written, like the fact that it is best to relax in Egypt in August (there is incredible heat!)
The content of the article
Our favorite Thailand
I want to draw attention to the fact that there are suchmagical places where you can relax all year round, for example, in Thailand in Pattaya, Cha-am, Hua Hin. Or on the Canaries on the island of Tenerife, where year-round weather is favorable. Or so loved by all the beautiful Maldives. Therefore, I will not mention them every month.
Separately, I also wrote an article about our beloved Thailand: Weather in Thailand for months.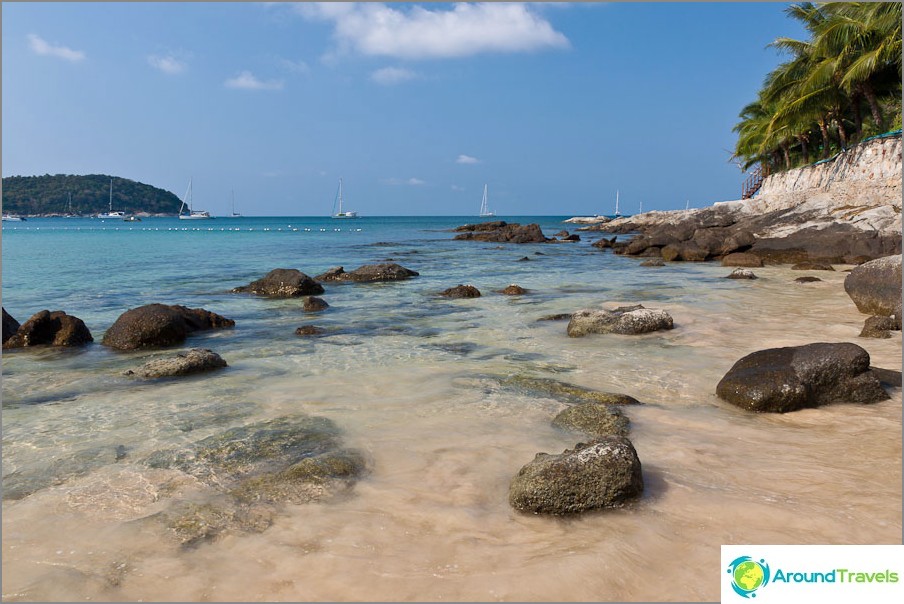 Where better to rest in January
If you want to sunbathe and swim in the sea,The best place is Asian beaches (Indonesia, Bali, Thailand (Phuket, Krabi, Phi Phi, etc.), Malaysia, India, Goa, Sri Lanka, Maldives, Seychelles, UAE) or beaches of the Caribbean Sea ( Dominican Republic, Cuba, Tahiti, etc.)
It is possible to jerk to Egypt or Tunisia, but keep in mind that there will be just comfortable heat for walking, but not for a sunbathing bath.
When planning a trip, do not forget that January is a holiday month and it is better to buy all the tickets in advance.
Where better to relax in February
The hottest this month are suchcountries like Thailand (Phuket Island, Krabi, Phi Phi Island, Chang Island), Cambodia and their closest neighbors Myanmar, Malaysia, the Philippines. Vietnam is also good, especially for surfers, because there are big waves. You can try to go to Bali, although there is a risk to still fall into the rainy season. You can go to countries just west of, for example, the UAE, Goa, Sri Lanka or the Maldives.
Starting in February Europe opens the door quietly, and in February you can arrange a guided tour in the south of Italy.
And you can have a good rest in the Canaries. Or choose an even more western direction and relax in February in the other hemisphere, for example, in the Caribbean.
Where better to rest in March
The most popular beach holiday destination in Marchcan be called Egypt. And although it may be a little windy there, but already warm enough to bask on the beach and swim in the Red Sea. It is also not very hot this month in the UAE, the Dominican Republic and the islands of the Caribbean.
In March, it also becomes possible to visit Chile, Brazil, and Mexico.
Still friendly for tourists remainbeaches of Asian countries and islands such as Thailand (Samui Island, Tao Island, Phangan Island), Vietnam (although there may be big waves), Singapore, Malaysia, Goa, Sri Lanka, Seychelles, Maldives. In Bali, the real dry hot season begins.
Where better to relax in April
April is already a warmer month and more andmore countries are ready to take tourists on their beaches. The Asian countries Thailand (Samui island, Tao island, Phangan island), Vietnam, Malaysia, Bali island are still friendly in terms of weather. One of the best choices could be Hainan Island in China. And the Maldives remains consistently favorable in terms of weather.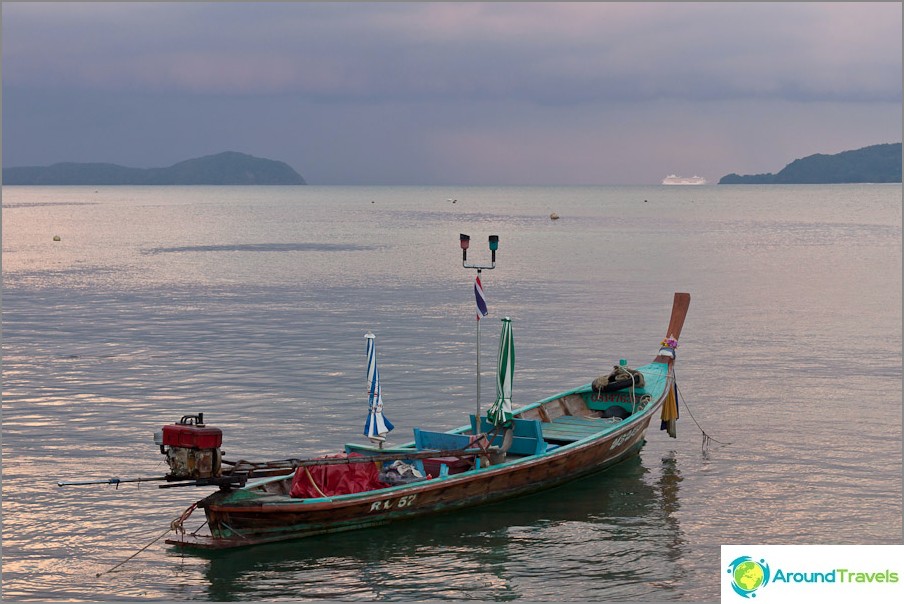 In Goa, they say, the humidity is high, hot and there may be high waves, but the weather is good.
In Egypt, Tunisia, and Morocco in April it is warm, but not yet hot, and in Israel (in Eilat) April is considered the peak of the season.
Warm and friendly is the sea in the Canaries and the Caribbean. From April you can also go to Malta, but keep in mind that at this time there is the peak of the tourist season.
Well, in April, bus tours in spring Europe are already actively starting to travel around.
Where better to relax in May
The most popular destinations are Turkey and Egypt, in these countries it is still not hot, but already very good. The same weather in Tunisia and Morocco.
From Asian countries are always goodthe beaches of Thailand (Samui Island, Tao Island, Phangan Island), where it is hot, but still tolerable, Seychelles, Singapore, Indonesia, Bali, Vietnam with clear weather and clear sea An additional advantage is that on May 25 all Buddhist countries beautifully and vividly celebrate the birthday of the Buddha.
You can go to the Dominican Republic and the Caribbean, if you are not confused by short-term tropical showers. On o.Tenerife well, hot in the afternoon and slightly cool in the evening, but the ocean water may seem cool.
In May, active flowering begins throughout Europe and this is an excellent period for trips to any European country, especially beautiful, they say on the French Riviera.
Where better to rest in June
The most popular summer destination isTurkey and all sorts of European beaches, such as Bulgaria, Croatia, Montenegro, Italy, Spain and nearby islands, such as Sicily, Mallorca, Malta. But on the Cote d'Azur, the sea is still cool this month, but you can just ride around the beautiful towns of France.
You can offer to go to Greece with its islands of Crete, Rhodes, Corfu, Zakynthos or Cyprus, but keep in mind that there may be chilly yet.
From East Asian countries you can choose Bali,there just in June is not so wet and there is no rain or Thailand (o.Samui, o.Tao, o. Phangan). I would caution you to go to other Asian and South African countries - it's too hot in this period. As well as in the Caribbean, although many at this time still go to the Dominican Republic.
And in Tunisia and Morocco, on the contrary, there may not yet be enough warm sea.
Well, various corners of our country are gradually becoming available, and not only Black Sea-resort, but also various places for hiking, such as the Caucasus, for example.
Where better to relax in July
If you're a big fan of heat, then in July youIt's time to go either to European Mediterranean beaches in countries such as Italy, Spain, Portugal or Greece with its islands of Crete, Kos, Cyclades, Rhodes, Corfu, where the wind is not so hot, or in Morocco and Caribbean, for example in the Dominican Republic. Since July, the season in Tunisia also begins, and according to the reviews of tourists, well in Bali and on the Thai islands of Koh Samui, Tao, Phangan.
And do not forget the Mediterranean islands of Mallorca, Sicily, Malta, where it is hot, but the heat is not felt very much.
Friends advised us to be sure to write that this month is very good on the Cote d'Azur in France, and the sea is already warm and the weather is excellent.
If you prefer a little calmer inin terms of heat weather, it's time for you to go to the Black Sea beaches of our country, Ukraine or Bulgaria, or soak up the sunshine on the Adriatic Sea in Montenegro and Croatia.
In July, quite ready to take tourists alreadyAzov Sea, and throughout Russia you can find a lot of cool places for wild recreation and hiking. They say that this month is the season in Karelia, for example.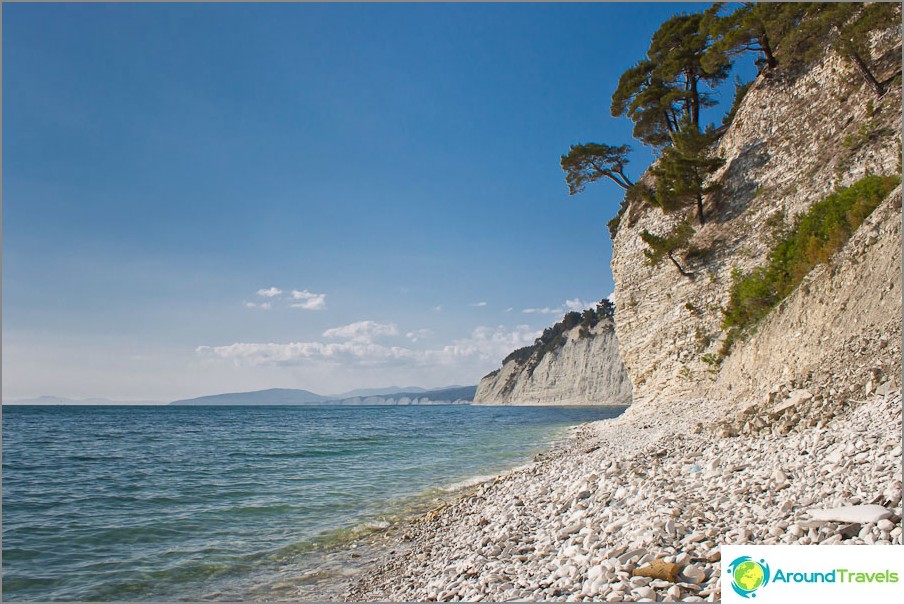 Where better to rest in August
August is the hottest month of summer and if you don'tscares the heat, you can go on holiday to the Mediterranean beaches of Europe to Spain, Italy, France (Cote d'Azur) or Greece, Cyprus and Crete, where due to the dry air the heat should be transferred more easily.
Not so hot to be at sea can be in Montenegro, Croatia and Bulgaria.
Good weather for a beach holiday in AugustArab Emirates and in Southeast Asia on the islands of Thailand - Koh Samui, Tao, Koh Phangan or in Indonesia on about. Bali. If waves and strong currents do not scare you can go to Sri Lanka.
In Turkey, the heat subsides by the end of August, and the seawill still be as warm. Although Egypt remains popular, it will be very difficult to rest there because of the scorching sun. Just as in Cuba and the Dominican Republic, where it is very hot and humid and the rainy season may begin.
In September, comfortable in the Canaries, although the water there may not be very warm.
And the expanse for hikers begins in Russia. This month you can go on a tourist trip to the Altai Mountains, go to Baikal, the Urals, or you can just have a great time on Lake Seliger.
Where better to rest in September
The most popular destination in September will be Turkey, where it is not so hot, and the water in the sea is still very warm. The same weather is in Tunisia, Morocco and Egypt.
To the European beaches of Bulgaria, Croatia andMontenegro is better to go in the first half of September, because then it can start raining and it will be already cold. But in Italy, Greece, Cyprus will be still very good weather. September is generally considered the best month to visit Cyprus. In Spain you can visit Mallorca, Malaguf. If it rains there, mostly in the second half of September and for the time being there will be short-term.
For surfers, especially beginners, recommend Portugal. September and October are a great time to learn. And although the water in the ocean is already cool, but for those who are in wetsuits, it is not so bad.
The velvet season this month is also in Sicily, even if it rains, the sea is still warm.
September is the high season for Bali, at this time the weather is excellent there and it is no longer hot in the Canaries, although the sea may seem cold.
You can still relax on the fishermen of Ukraine and Russia, the weather there is still too warm.
Where better to rest in October
In October, you can perfectly relax in Egypt, Morocco, Tunisia, it won't be hot anymore, but the water is still pleasantly warm. The same can be said about Israel and Jordan.
You can also still go to Turkey, although it may be already cool in the evenings.
In Greece (especially on the islands of Crete, Rhodes) it is still warm, but there may already be strong winds. But in Cyprus, great weather in October.
From the European islands, you can cautiously offer Sicily, Malta. The sea there is not as warm as before, but you can still swim.
Opens its doors East Asia, Octoberconsidered the best time for a holiday in the UAE, you can already swim in China on about. Hainan, and Goa, and in Thailand (Phuket, Krabi, Pi Pi, Ko Chang, Pattaya, Ko Samet) ends the main rainy season.
Where better to rest in November
In Egypt, Morocco, Tunisia begins in NovemberVelvet season, but this does not mean that it will be cold, just not so hot during the day, but cool in the evenings. Also for a holiday in November, Mauritius or Maider (Portugal) will do.
The swimming season is preserved in the Canaries and Cyprus, although it may also seem a bit cool.
But this season opens in the countries andEast Asian islands: in the UAE, in the Maldives and the Seychelles is no longer hot, but comfortable warm. In the south of Vietnam, the dry season begins, in Malaysia it is best to go to the western islands, there is almost no rain, just like in Cambodia. In Thailand, visit the islands of Phuket, Krabi, Phi Phi, Lanta, Ranong, Phang Nga, Satun, Chang and Samet in November.
November is the best time for rest in India, Goa, Sri Lanka, where the temperature of the water is almost the same as the air temperature.
The dry season begins in Mexico and the Caribbean (Cuba, Dominican Republic), although short-term showers are still possible.
Where better to relax in December
In usually choose those places where the warmest inthis month. And this is undoubtedly East Asia. You can go to Sri Lanka or one of the islands of Thailand (Phuket, Krabi, Phi Phi, Chang, Samet, etc.) in Goa in December in the high season No less warm in the neighboring countries - Laos, Cambodia, Malaysia. In Vietnam, too warm, but a little restless ocean.
Many choose the United Arab Emirates, butKeep in mind that water may already be cool in December. Egypt and the Canaries this month as a tape measure, the weather can be normal, and it can be windy and cold.
In the Caribbean (Cuba, Dominican Republic) in December it is warm and mostly dry, although it may rain for a short time.
P.S. If you have any interesting and useful information on the topic, where it is better to rest each month, I will be glad to any of your feedback and comments.
P.P.S. Remember that depending on the country, you need to use different hotel booking systems, in Europe one, in Asia another. But prices at once in all systems for the same hotel can be found in the roomGuru meta-search engine, a very convenient joke.
Life hacking 1 - how to buy a good insurance

Choosing insurance is now unrealistically difficult, so to help all travelers, I compile a rating. To do this, I constantly monitor forums, study insurance contracts and use insurance by myself.

Life hacking 2 - how to find a hotel 20% cheaper

First, choose a hotel on Booking. They have a good offer base, but the prices are NOT the best! The same hotel can often be found 20% cheaper in other systems through the RoomGuru service.

Discount hotels