Time goes on, life too, and as you know, I nowwinter in Thailand. People often ask me why Thailand, why it was necessary to leave, how it is resting, why you travel so little, etc. and so on. Therefore, I decided to write a little on all these topics, and at the same time tell a little about life. This is a kind of continuation of the story. How would downshifting.
The content of the article
2 questions
The most common question is "how is the rest in Tae". I'm already tired of explaining to everyone that you can work in Thailand. After all, when you come for a few months, or even half a year, then there will be no rest, not a vacation, you have to earn money. Therefore, almost every day I sit at a laptop, write articles, read all sorts of different websites on earnings on the Internet, on web programming and promotion of sites. It would be possible to do this in Moscow, but in a warm place and with fruit it is somehow more pleasant.
The second most common question is "how do you swim insea". And for many it becomes a discovery that half of Thailand is not located near the ocean, and you can go there too, and that there is no less good and interesting. Yes, now I live near the sea, but I swam in it only a few times.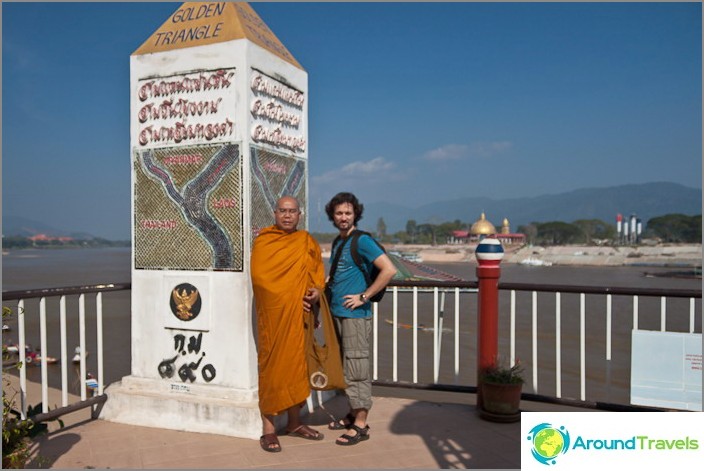 Why I spend the winter in Thailand
Many go to Thailand, really, justrest, even those traveling for half a year or a year. Worked, earned money, and go to live a normal and peaceful life in his pleasure. A good option!
But my case is a bit different. Firstly, I can not rest for so long, sometimes even 2 days in a row there are already many, my hands itch. Secondly, my work is directly related to travel and I can not miss this opportunity. Yes, and I have not yet become a dollar millionaire to live on interest
Therefore, I run away from a winter with which my relations did not work out and spend it in the place that suits me best. I am sure that it will not always be Thailand. I'm thinking about wintering in Spain.
One could still say that supposedly inThailand is cheaper, but since 2014, after the jump in the Thai dollar, like almost any foreign country, it has ceased to be cheap. Life here costs the same money (or even more) as in Moscow. Of course, if we are talking about less comfortable living. So in a straw bungalow and eating only bananas you can live for nothing.
Than it is good to winter in Thailand
Recently caught myself thinking that everything is heresomehow very simple. If you want to rent low-cost housing, there are thousands of options. Do you want to rent a house / apartment for a short period - no less options. You want to have breakfast with tropical fruits, here's a papaya and mango. Want to not bother with food - around millions of Thai and European cafes.
Just imagine, you need to rent an apartment,inexpensive and for 1-2 months. Is it possible to find an apartment in Moscow or any other Russian city just by walking half a day along the street? No, you need to call for ads, contact the agency. And then, most likely, it is unlikely, as in Russia, as in many other countries, they prefer long-term contracts of six months or a year. Anyways, unreal task.
And if you take a trip. In Thailand, paradise in this regard. Not only that the sights are full in any province and in any city right under your nose. So on a comfortable bus or low-cost low cost, you can get anywhere in the country. I am already silent about the fact that you can rent a bike and ride it around the neighborhood. At the same time, almost everywhere, you can rent low-cost housing, and also eat cheaply, that is, you do not need to save money for trips and carefully plan them.
And so in Thailand almost everything, at least, everythingdomestic issues regarding livelihoods are solved in an instant. And this is the basis for feeling comfortable. At least, if you are a freelancer and you do not need to do business in Tae or look for a job here.
Sometimes I even have thoughts that appear and not stay.I live here for a couple of years. More could hardly, after all, another culture, heat, and so on. That is the point of returning to Russia, to problems, to frowning people, to rudeness, to winter ... When now I can live in a nice house or apartment, eat fresh tropical fruits every day, smile to all passersby in response, often travel around Thailand and neighboring countries.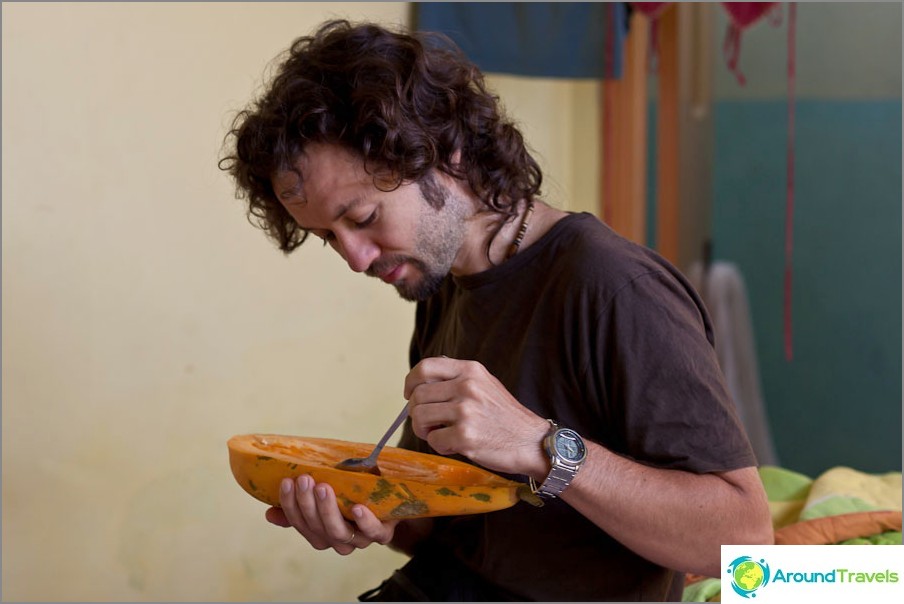 What are the downsides in wintering in Thailand
In fact, there are also disadvantages, since there are no ideal countries, as well as ideal conditions. But it all depends on a particular person, that one is difficult, the other is easy.
I am personally annoyed only by the fact that myrelatives and friends thousands of miles away from me. However, I do not suffer from a lack of communication. Many interesting people come here, both Russians and not so much. And if there is a need, then here you can find your social circle.
There is also a language barrier. Sometimes you have to use sign language, draw pictures, which truth does not always help either. The logic with the Thais seems to be different. On the other hand, it is not necessary to have a lot of contacts with local people, and why?
In detail about the pros and cons I wrote in a separate article.
And one more not so convenient moment. The need to resolve visa issues. About options how to live long in Thailand, I already wrote here - Visa to Thailand. But in general, I can say that if you come for half a year, then it is easy to put up with it. Strain will start over a longer period, but in this case it is better to try to make a student visa or Tai Elite in the presence of money, of course.
Surely there are other disadvantages that are noticeable to those who have lived here for many years. About them, I will not tell you anything. For the time being, I am going to spend maximum winter in Thailand, and not live in it.
Life hacking 1 - how to buy a good insurance

Choosing insurance is now unrealistically difficult, so to help all travelers, I compile a rating. To do this, I constantly monitor forums, study insurance contracts and use insurance by myself.

Life hacking 2 - how to find a hotel 20% cheaper

First, choose a hotel on Booking. They have a good offer base, but the prices are NOT the best! The same hotel can often be found 20% cheaper in other systems through the RoomGuru service.

Discount hotels