I already wrote when it is better to travel through a travel agency. And now an article in contrast to why it is better to travel independently.
Everything is better suited from the point of viewexpediency, considering each case separately. Therefore, as usual, I do not claim the truth for everyone. But for me, the future is for independent travels, or, at least, for individual tours. Sooner or later, hotel holidays such as Turkey and Egypt get bored, and you want something new. Yes, and there are other pluses.
It is widely believed thattravel to reduce the cost of the trip. It is not always so. Of course, there are places where you can search for cheap flights, such as Aviasales.ru and Skyscanner.ru, but still - compare the cost of a weekly tour to Turkey, and the cost of air tickets and prices at the hotel. The result will not be in the direction of independent travel. So why do people travel on their own?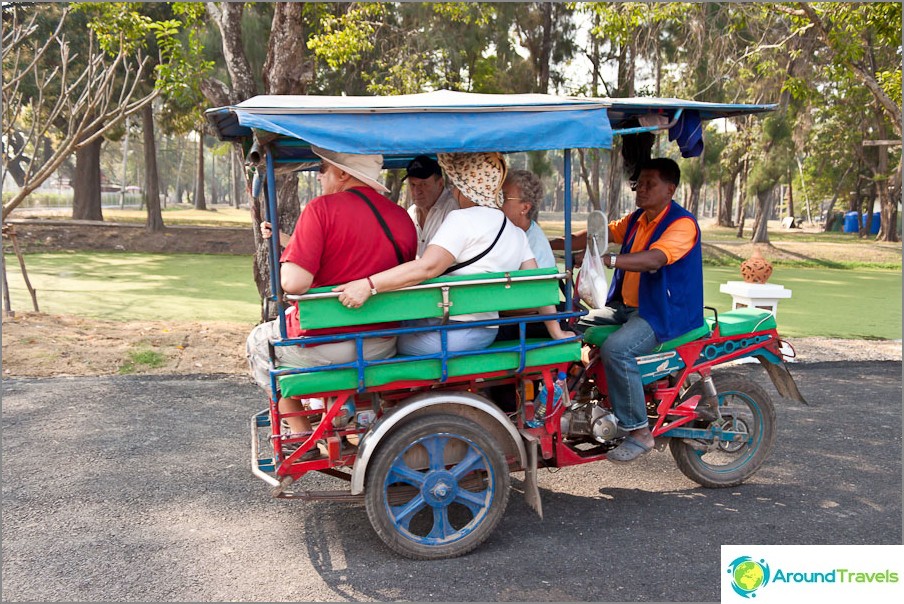 Why travel by yourself
First of all, independent travelersIt is traveling, and not lying on the beach. And this means quite a large number of movements, a lot of places visited, non-standard routes. At travel agencies, as a rule, only mass popular destinations (bundled) are cheaper. And a little to the side, and immediately several times more expensive.
Convenient and fun

For example, it is very interesting for me to think through myselfroute, plan a trip, look for information. My outlook expands even more, and I myself am responsible for the stages of the entire trip. With experience, it takes not so much time.

The opportunity to go where you want, and the way you want

You can use an individual tour. But who knows better than me what I need? Only myself. As a rule, before she starts thinking about the trip, her plan is unclear until the end, and you need to know more than one opinion in order to make a more suitable choice for yourself. Therefore, I do not quite understand how the travel agency will be able to offer me something that I still do not know myself yet. And if I myself am making a trip plan, then finding hotels and tickets will not be difficult.

Long journeys

The longer your journey, the less youneed a travel agency. Usually tours are 1-2 weeks, longer - more expensive. If you go for a month or more, it will be easier to do everything yourself. For example, renting an apartment or house monthly is several times cheaper than a hotel, and at the same time much more comfortable.

Difficult journey and non-standard route

When traveling, it's not a week in one city,and several countries and many attractions, only individual planning is suitable here. And as I said, it's better to do it yourself. Especially if the route is not standard, the travel agency may simply not know about it, or you may be charged such a price.

The ability to use alternative methods of movement and housing

No travel agency can offer youThe entire list of hotels or guesthouses, because not all of them are in the databases. That is, not always housing can be booked via the Internet, which means searching on the spot. Bus tickets can also not be booked everywhere via the Internet, but a bus service can be the most convenient in this region. Do not forget about such things as hitchhiking, or spending the night in a tent. It is unlikely that this will be offered at a travel agency.

Independent excursions and individual schedule

If you have ever been on a tour orsightseeing tour, you know that everything needs to be done on a whistle - let's go, get out, walk, go back to the bus. I tried it several times, and I realized that my schedule completely does not coincide with what is offered for everyone. I have a different view on how much time should be spent in a souvenir shop or in a museum. And also your list of places to see.
And finally. Only on an independent journey, you can fully enjoy the whole atmosphere of the country, moving on it yourself. You will be able to settle in a non-tourist place, chat with the locals (and not listen to the guide's stories that are far from reality), try traditional food, and not the one prepared for the packs.
That is why, all of Europe has been traveling for a long time.on their own. Europeans felt the beauty of independent travel. And I am sure that if you try, then you are unlikely to go later as a packer.
P.S. And why do you (not) travel by yourself?
Life hacking 1 - how to buy a good insurance

Choosing insurance is now unrealistically difficult, so to help all travelers, I compile a rating. To do this, I constantly monitor forums, study insurance contracts and use insurance by myself.

Life hacking 2 - how to find a hotel 20% cheaper

First, choose a hotel on Booking. They have a good offer base, but the prices are NOT the best! The same hotel can often be found 20% cheaper in other systems through the RoomGuru service.

Discount hotels