I remember in a post about where else to go instead of Thailand, we were asked, and do not we considerMexico as a country for wintering and in general Latin America. Though we didn't think about it, it would be interesting to learn for general development. And here our readers decided to write a useful and capacious guest post regarding how to spend the winter on this country, how much money is needed and so on. The only thing I want to note is that all the same, visa difficulties that have arisen in Thailand have not affected in any way those who decided to go there for the winter.
Many and many are now going to Asiafor a long time. Until recently, the favorite country was Thailand, until visa problems began. Now, many people think, where to pass the half-year-year, or even more. And what if in Mexico, towards which more and more travelers glances?
At one time, we ourselves thought about it. In Thailand, we were already there, spent several months there, for which we fell in love with the country, so much so that we even wanted to fly there for the second wintering. However, curiosity and concern over problems won, so they opted for Mexico. Now, after seven months, we can confidently assert that it is no worse and we have not lost.
Not to be unfounded, I propose to consider the main points that are taken into account when choosing a country for wintering and traveling.
The content of the article
The cost of the flight from Russia to Mexico
This is the first and most important question. On average, if you buy tickets more or less in advance and monitor prices, you can fly to Mexico from Moscow for about 20,000 rubles per person. At the same time, the price of the ticket will be less if you fly with a transfer, for example, in New York (keep in mind that you will need a US visa). We flew like this: in January 2014, two-way tickets in one direction cost us 37,000 rubles. They were bought in advance, in August. If you buy tickets for a month or even less, the price of a flight with a transfer or even a few can take off up to 30,000 rubles per person.
A direct flight will cost much more. As far as I know, direct flights are offered only on the route Moscow-Cancun and a ticket costs about 40-50 thousand rubles.
So what do we have? In the best scenario, round-trip tickets for one person with an interval of, say, six months will cost plus or minus 40,000 rubles.
Perhaps, the cost of the flight is one of the most important minuses of Mexico compared to the same Thailand.
Visa issue
In terms of hitting and staying Mexico - almostnot a perfect country. Here she gives Thailand and all of Asia a hundred points ahead! First, everyone who wants to go to the country of cacti can get into it by electronic permission. It is made literally within five minutes online, and completely free of charge. Such permission gives the right to stay in Mexico for up to 180 days.
Secondly, you can getmexican visa It costs $ 36, is made out in about a week, there are almost no failures. A visa can be issued for six months or 10 years (depending on what amount of income you specify). It also gives the right to continuously stay in Mexico for up to 180 days.
Third, the Mexican border can be crossed on a US visa. This is especially convenient for those who want to visit both countries in one trip.
The number of days that a tourist may bein the country indicated in the migration card. When you fill out this document, you specify how much you want to stay in Mexico. But the border guard will still ask you personally how many days you need. You can say 180 without any fear. If they write less (which is almost the case), it will be possible to extend the migration service to six months.
To extend your stay in the countryafter the end of the first term, you need to go to any other country. These could be the neighboring States, Guatemala, Honduras, the countries of South America, etc. The minimum period after which you can return to Mexico is not specified anywhere, that is, at least on the same day.
The only point worth considering is that if you plan to get to Mexico by electronic permission, you can only do this by air, by land crossing you will not be allowed.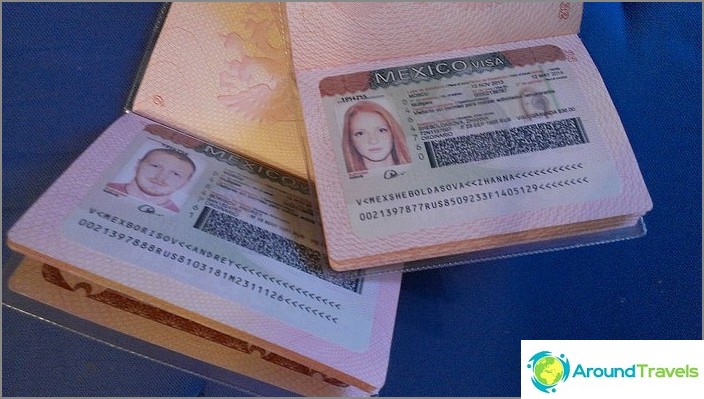 What is famous for the country - the main attractions
Talk about the sights of Mexico can be very long! The country is diverse and boring just will not, some Mexicans are worth))
Among the main attractions are: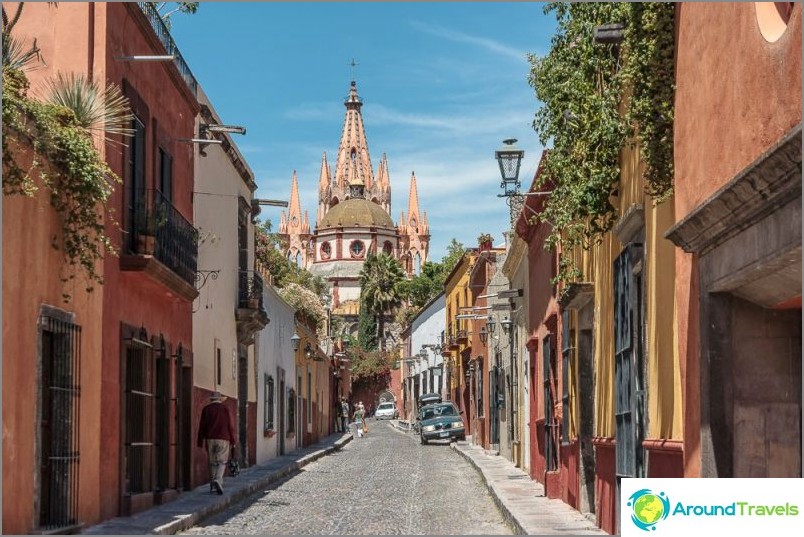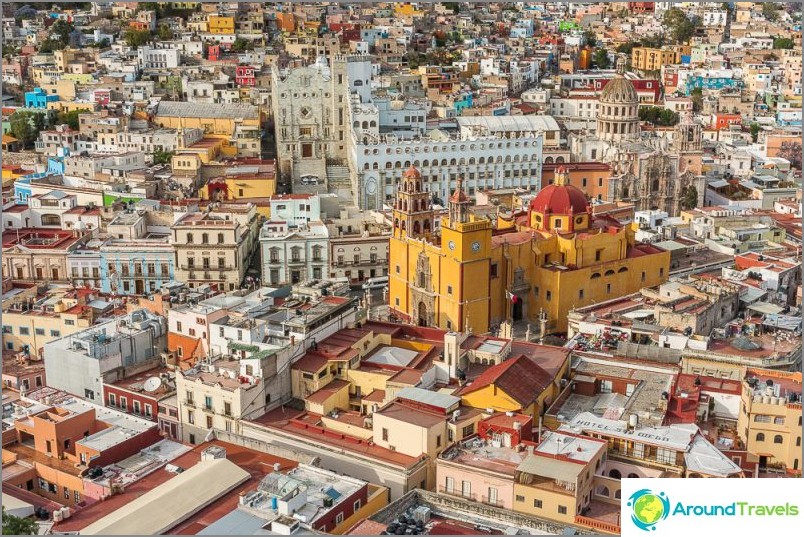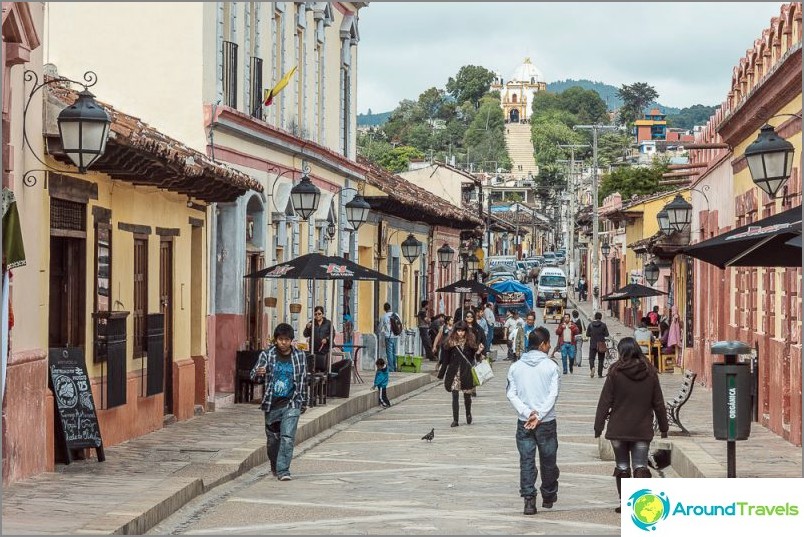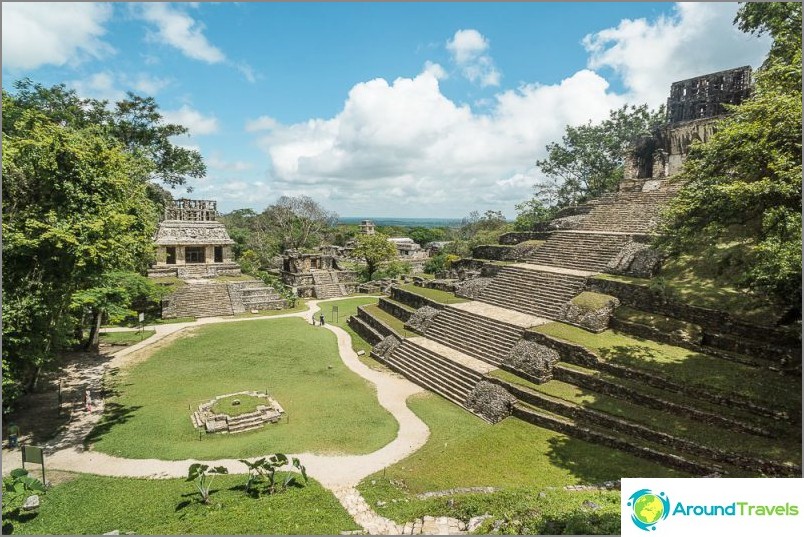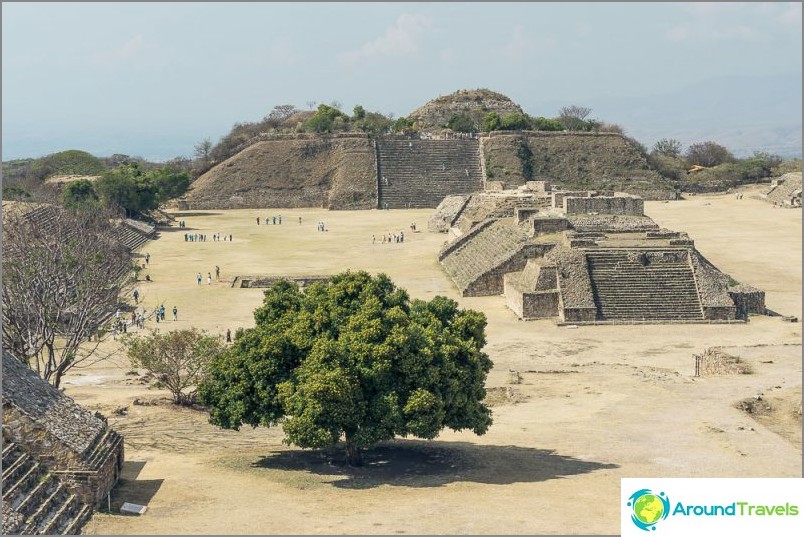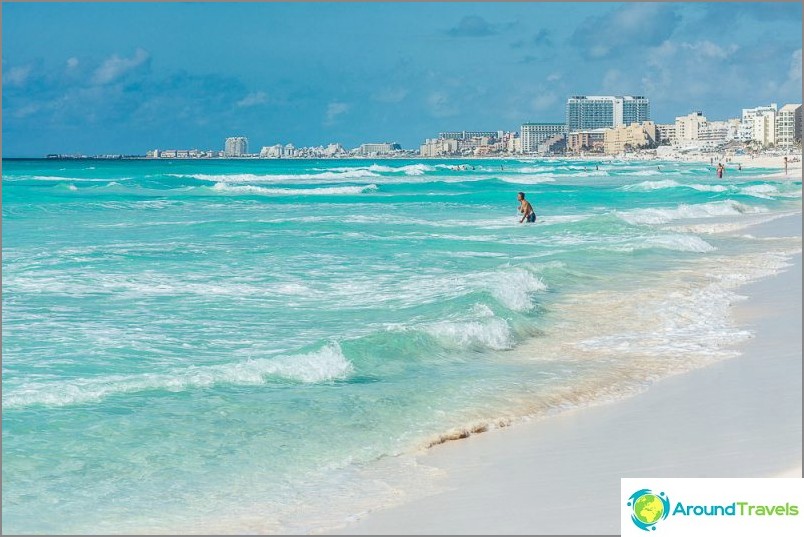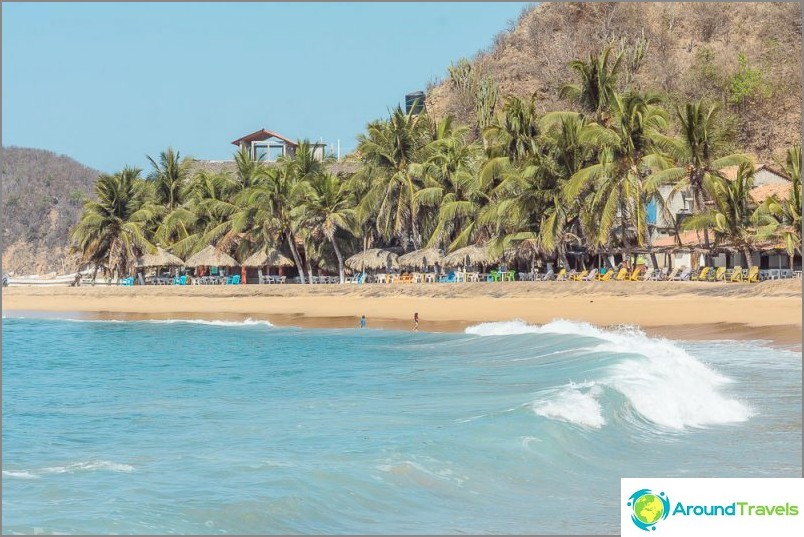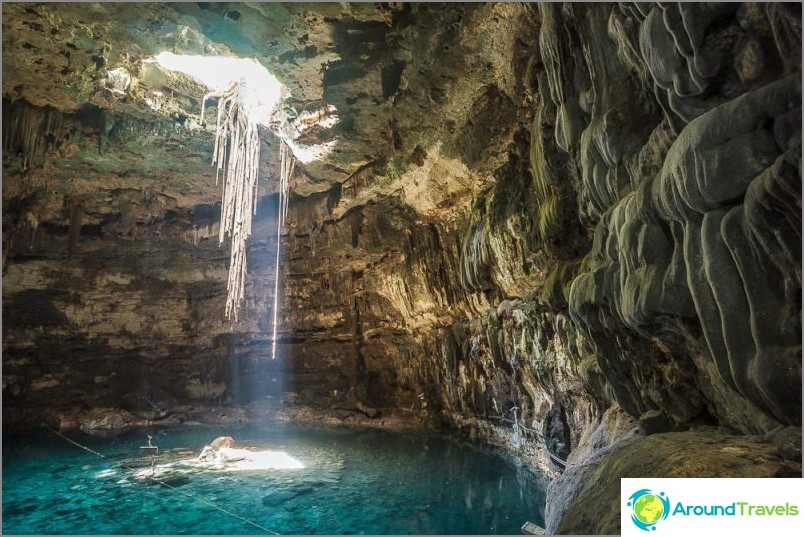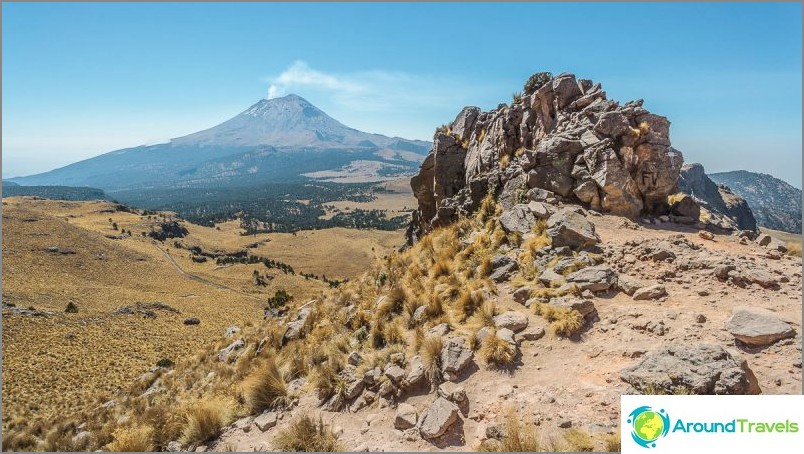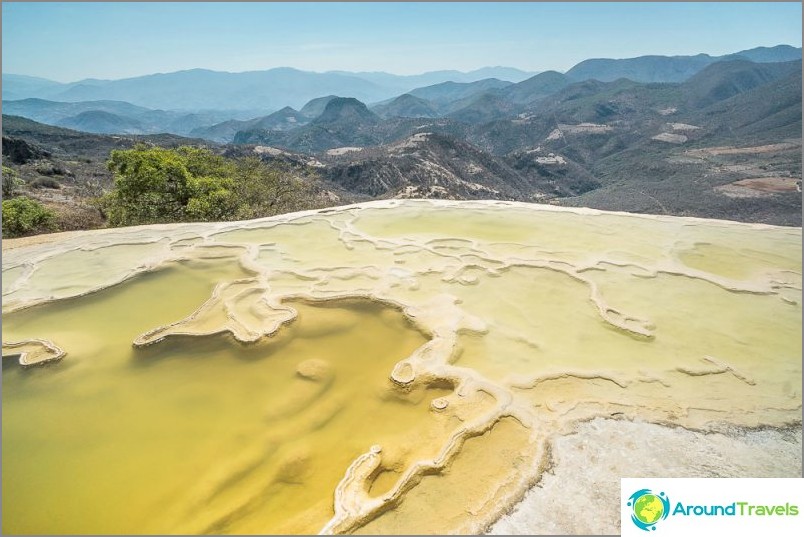 most interesting museums (for fans)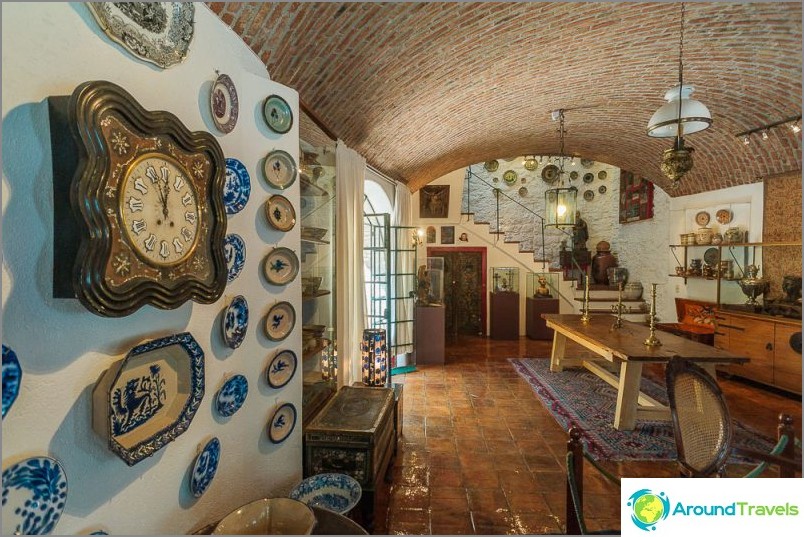 And that's not all!
Winter in mexico
Mexico is very diverse and everyone will findplace to liking Lovers of high water can settle on the shores of the Caribbean (Cancun, Playa del Carmen, Tulum, Akumal) or the Pacific (Puerto Escondido, Acapulco, Puerto Angel). Who does not have much love for the seas and oceans will find many cozy towns that are very convenient for life (San Miguel, Guanajuato, Cuernavaca, Oaxaca, Morelia and many others). Fans of megacities can settle in the capital of Mexico City or in the second largest city - Guadalajara.
Housing options and prices
In Mexico, almost all possiblehousing options. In every city you can find many hostels and hotels for every taste and budget. On average, prices for normal numbers start at 250-300 pesos (750-900 rubles). However, for those who are going to live in Mexico for a long time, hotels are not the best option. Much more suitable apartments or houses, which can be found on the notorious site Airbnb. In coastal cities, prices are higher and a simple apartment will cost between 5,000 and 6,000 pesos (15,000–18,000 rubles), and it is unlikely to be near the sea. Houses are even more expensive.
In other small towns you can rent an apartment.from 4500-5000 pesos. For example, we are now in Oaxaca, we are renting apartments with a bedroom, a living room and a kitchen for 4300 pesos / 13000 rubles (with a discount from the owner for an old friendship).
As you understand, the upper limit in prices is difficult to set, for example, in Mexico City, prices for steep apartments are estimated at thousands of dollars.
On average, budget travelers who have relevant inquiries can focus on 13,000–18,000 rubles a month for long-term accommodation.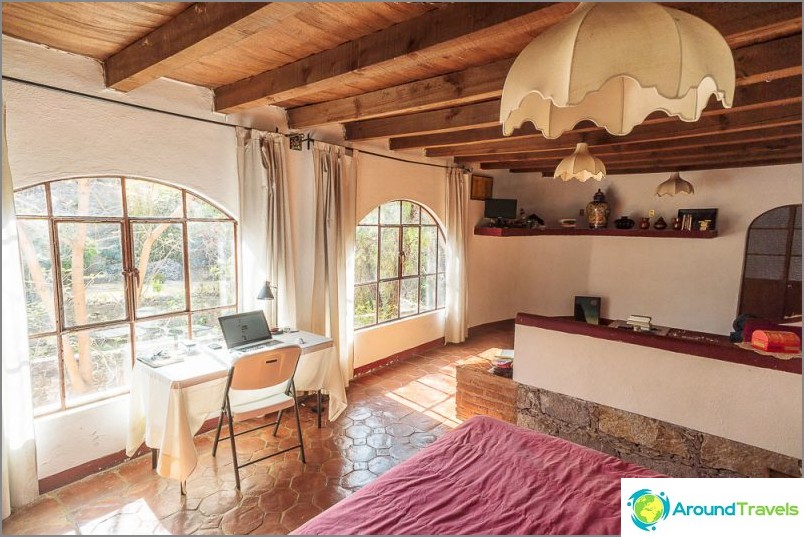 Internet quality
In general, in Mexico, the Internet works so-so. Often the speed is lame, because of what pages in browsers load slowly, movies are downloaded with a creak, etc. etc. But from place to place, the situation can vary significantly. So before you rent a home for a long time, do everything possible to check the work of the Internet.
Food: general characteristics and prices
Food in Mexico is quite varied, howeverThe basis of most dishes are beans, vegetables, meat and corn tortillas. Based on this simple set of Mexicans manage to cook dozens of a variety of dishes. Vegetarians to eat in Mexican cafes and restaurants will be very problematic, since meat is almost everywhere present.
Mexican food is not nearly as spicy as is commonly believed. Most of the dishes are not spicy, but on the table there are always sauces for those who like to make food "hot".
There are many fruits and vegetables, especially in winter, although the choice is not as exotic as in Asia. You can buy them in any market or in a supermarket.
About the prices. The average bill for lunch at a local cafe for Mexicans is 40-50 pesos per person (120-150 rubles). In such local cafes we offer "comida corrida" - something like our business lunch with the first, second, drink and dessert. In a simple restaurant you will have to pay about 70-80 pesos for a dish, in a steep restaurant - 150-200 pesos. In general, prices are the same throughout the country except for the coolest tourist areas in Mexican resorts.
Street food: tacos (corn tortilla with filling) cost from 5 to 10 pesos, corn (ear) 10-20 pesos, quesadilla (cake with cheese) - 10-15 pesos.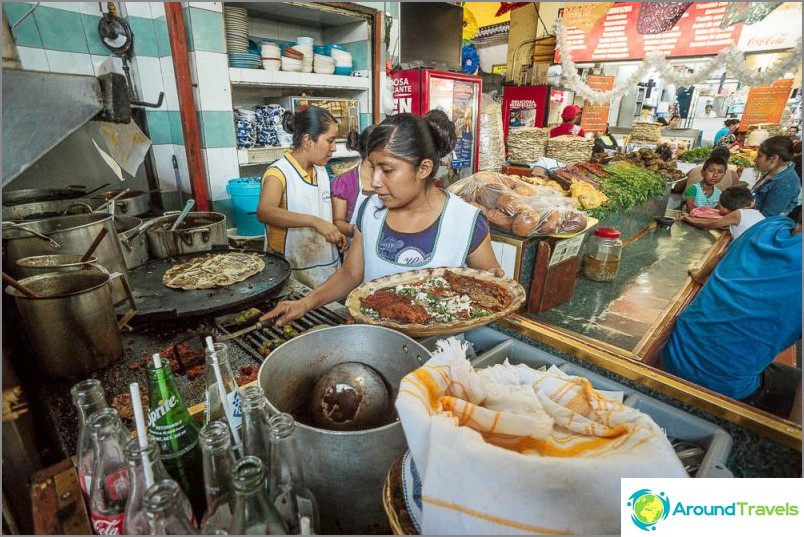 Transport and prices for travel around the country
Transportation in Mexico is well developed. By bus you can reach almost any part of the country, even the most remote village. The only thing that confuses - travel costs are quite expensive. For example, a night trip by a first class bus will cost about 400-550 pesos (1200–1650 rubles) per person. On average, an hour of moving by first class bus costs 70-100 pesos, on second class buses - cheaper, sometimes twice, or even more.
Of the minuses, I can also voice what is notopportunities to rent a bike, as in Thailand. Nobody just drives them with very few exceptions. Bicycles also do not give up at every turn. All ride buses and taxis. The fare on the city bus costs 18-24 rubles, by taxi around the city - 90-150 rubles.
Weather (seasons)
Basically, in Mexico you can live all year round,without experiencing great discomfort. The winter months are dry and hot, spring also pleases with good weather, only from May it starts to upset with rains (however, it is not necessary once or again - it can do without them). In the summer of Mexico, the rainy season is officially, but this does not mean that they are going on day and night. For weeks, they may not be there at all, only a gloomy sky will remind of the "non-season". In the autumn, the weather is changeable - it can often rain, but by November everything will stabilize. As you can see, the weather is not bad.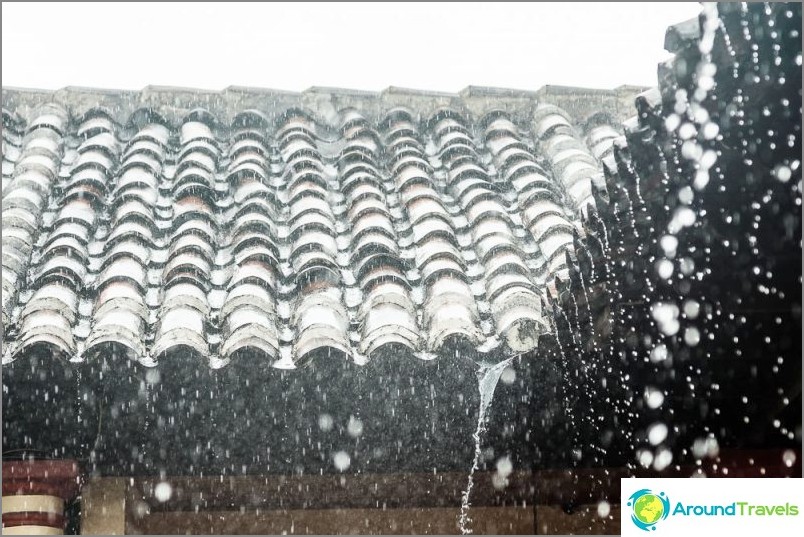 Infrastructure development
In terms of the infrastructure in Mexico, I'm notwatched. In each more or less large city, and even more so in those in which there are tourists, there is a market (most often not even one), supermarkets with a good choice of products and household items (Chedraui, MEGA, Soriana), small shops (7 -eleven, OXXO).
In walking distance from the place of residence alwaysthere are cafes with corrida komidoy, takeryi (cafes specializing in tacos), unpretentious restaurants. Food in Mexico is everywhere, with rare exceptions, which may be, for example, urban suburbs and less busy areas.
People in Mexico - what are they?
Mexicans, like any nation, are different. But for the most part they are kind, sympathetic, friendly, sociable, smiling, lazy and plump.
In terms of people, Mexico is a very comfortable country: there is no negative or sense of danger, which is very important. I will add that for more than six months I have not seen a single drunk Mexican.
One of the big advantages - tourists do not cheat. If you go, for example, to the market, you can be sure that everything will be considered to you at the same prices as local.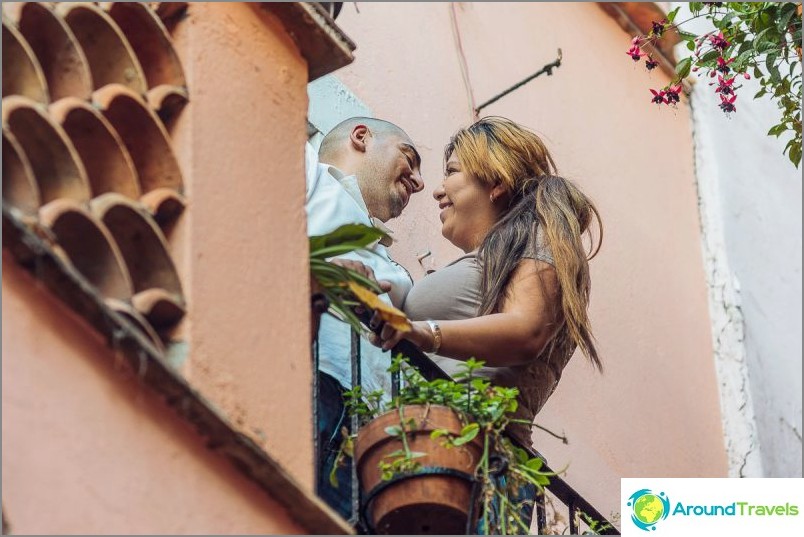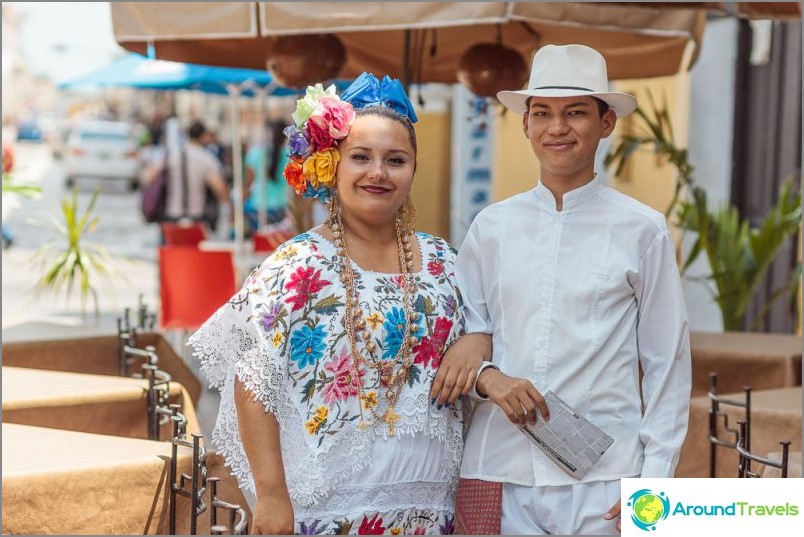 How common is English
With the English language problem. Without knowledge of Spanish in Mexico, there is nothing to do, of course, if you are not going to sit in a hotel in Cancun. At the resorts, the people still speak English in some way, and even that is reluctant.
Hence the conclusion: before going to Mexico you will have to master at least the basic level of Mexican Spanish (it is a little different from pure Spanish).
Security
Situations are different, and not lucky canany country, even on the threshold of their own home in their homeland. During the seven months that we have already lived in Mexico, we did not have to face anything that could be considered dangerous. At night, we walk quietly (of course, not by doorways), we move between cities without fear, about the murders in those places where we have not heard. The same is said and our friends who have visited Mexico.
In any case, minimum precautions must be observed in any unfamiliar country.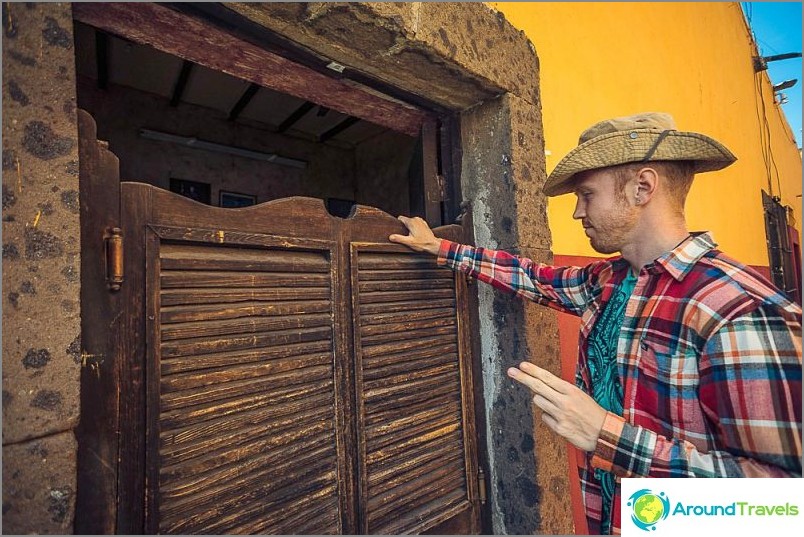 Sanitary conditions in the country, whether vaccinations are needed
No special vaccinations are required for Mexico. However, if you are very worried, you can take root from hepatitis A and typhoid fever.
Sanitary conditions vary from place to place: somewhere to shine cleanly, somewhere in the streets there is rubbish lying around (in Mexico there is a problem with urns, so often pieces of paper, cups, wrappers are laid out on window sills, plugged into fences, etc.). In general, the Indian country is cleaner than many places in Asia.
In terms of food: who and how to cook, I do not look, but the dishes are usually clean, and stomach upset does not bother. Well, the fact that you need to wash fruits and vegetables everyone already knows))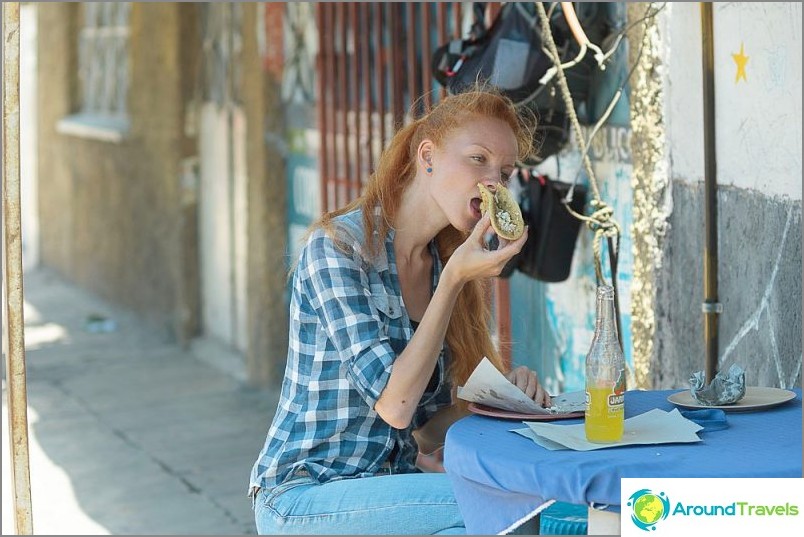 Average monthly budget
I will make a conclusion about the monthly budget on the basis of personal experience.
We traveled together (Sheboldasik and Andrews)from January to July 2014. As always, they adhered to a mode of reasonable economy. Moved around the country exclusively on buses. The first six months were actively getting to know the country, so they moved from town to town about once every one or two weeks. We dined in a cafe (komida-corrida), had breakfast and dined at home. We visited sights, but not everything (about two, maximum three times a week - pyramids, museums, city walks, cenotes or something similar). In this mode, we spent 40,000 - 45,000 rubles (plus or minus 5,000) per month.
Now we live in the same city (Oaxaca), without moving or traveling to remote places of interest, and spend about 30,000 rubles a month.
Conclusion
In my opinion, Mexico is more than suitable.country for wintering and long-term residence. It can be an excellent alternative to the Asian direction. Yes, life in Mexico is a bit more expensive, but not critical. The high cost of the flight will be smoothed out by the absence of the need to pay for the solution of visa problems, making flights or trips to neighboring countries. We lived in Thailand and Mexico, and I can confidently assure that both countries are good! However, we must understand that they are very different.
Mexico is good people, great food, great list of attractions, great weather - isn't that enough?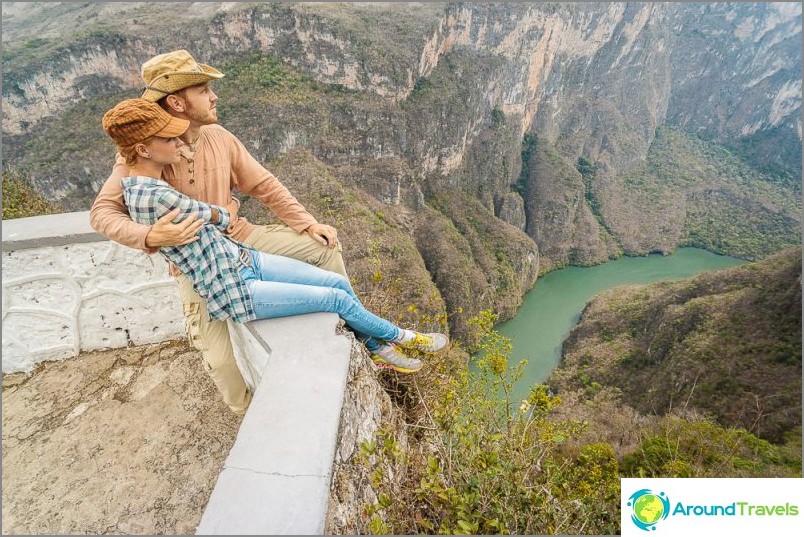 Our blog The Adventures of Sheboldasika and Andrews.
Life hacking 1 - how to buy a good insurance

Choosing insurance is now unrealistically difficult, so to help all travelers, I compile a rating. To do this, I constantly monitor forums, study insurance contracts and use insurance by myself.

Life hacking 2 - how to find a hotel 20% cheaper

First, choose a hotel on Booking. They have a good offer base, but the prices are NOT the best! The same hotel can often be found 20% cheaper in other systems through the RoomGuru service.

Discount hotels