During our trip, I saw two beautiful places on earth. I have already described one of them - Martian landscapes of the Taman Peninsula, and on the second - the vicinity of the Yasenskaya crossing,will be discussed today. And if the first creates a feeling of unreality and being on another planet, the other pleases the eye with a combination and alternation of color shades, and warms the soul. We realize that this is all ours, dear.
The route of our trip and its concept can be seen here: We participate in the project "Russia for 365 days"
Initially, we went to the Khan Lake, photoswhom I saw in LJ at wild-hedgehogs. Thank them very much for the tip-off about these places. Only now, when approaching the village of Yasenskaya ferry near Shilovka, we sighed and waved from the view that opened before us and jumped out like mountain goats out of the car, and ran away to photograph what they saw. Red, yellow, white, gray stripes, interspersed with each other and forming colorful panels against the backdrop of a silvery mirror of the Sea of ​​Azov. Such beauty, it seems to me, should impress any person, even someone who is indifferent to nature.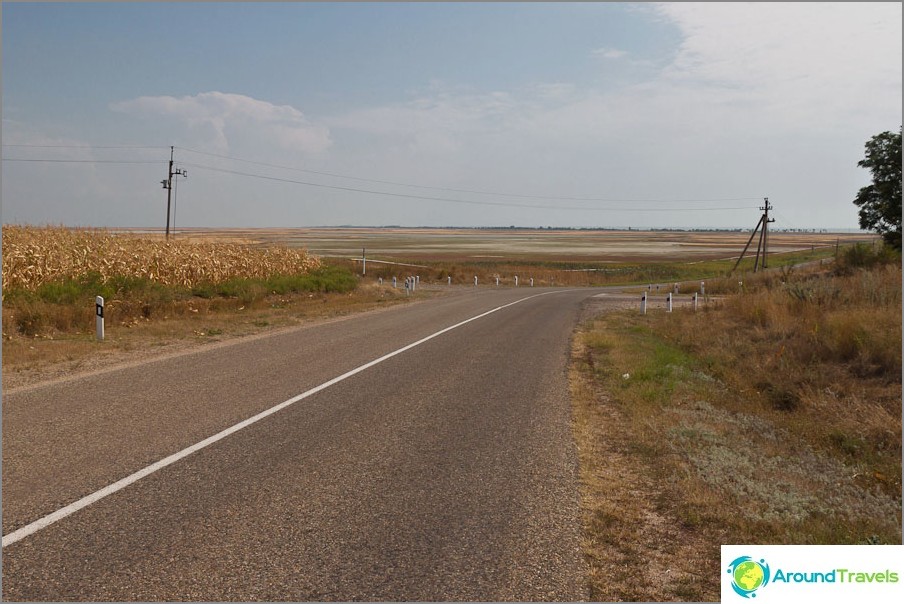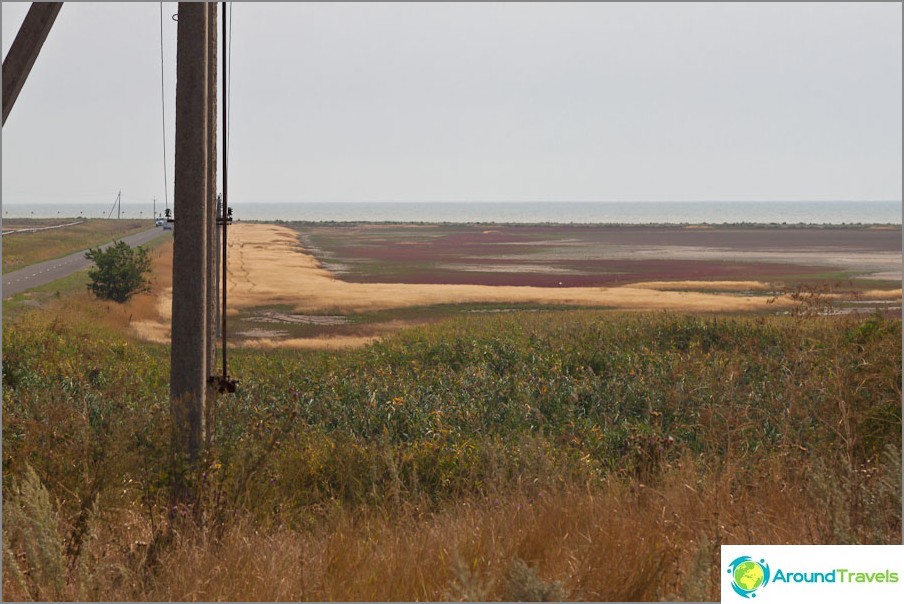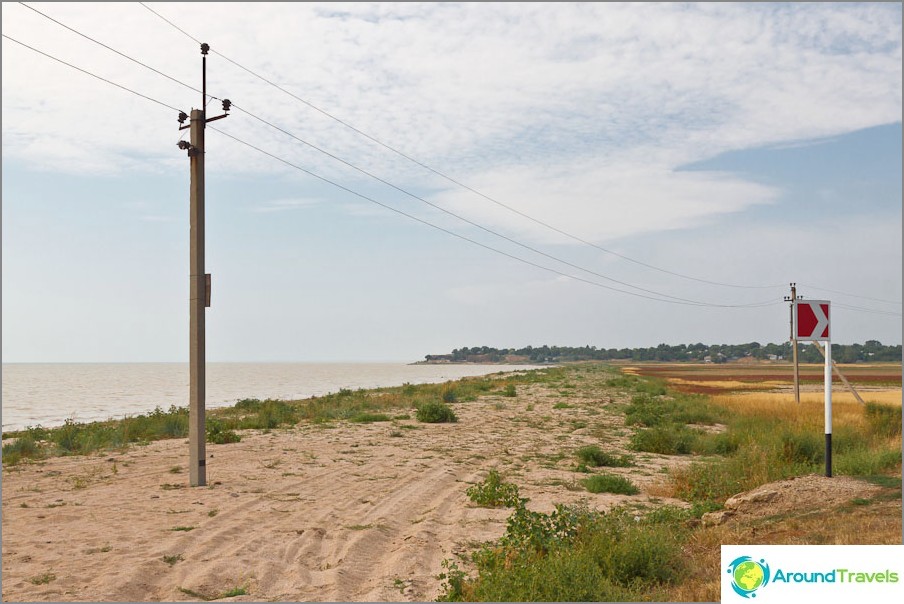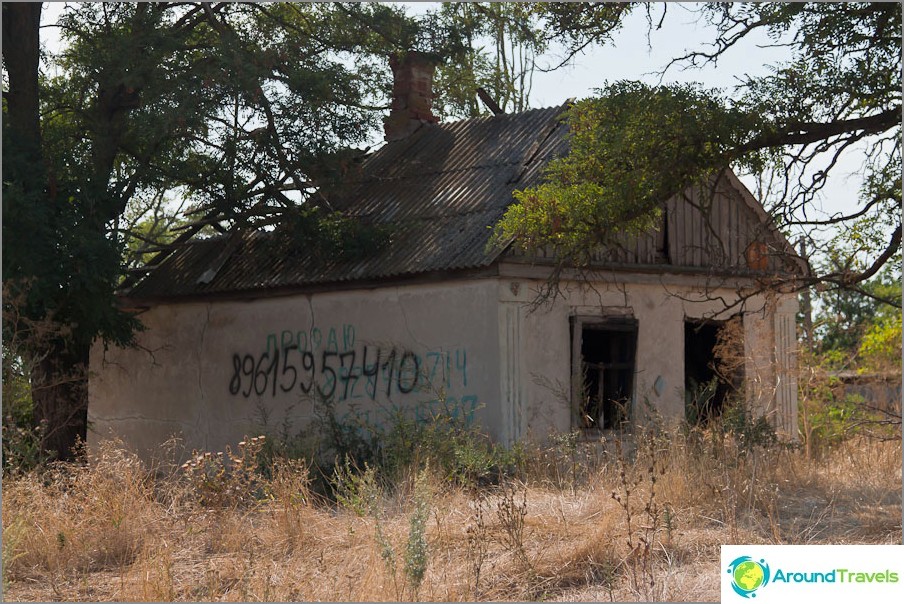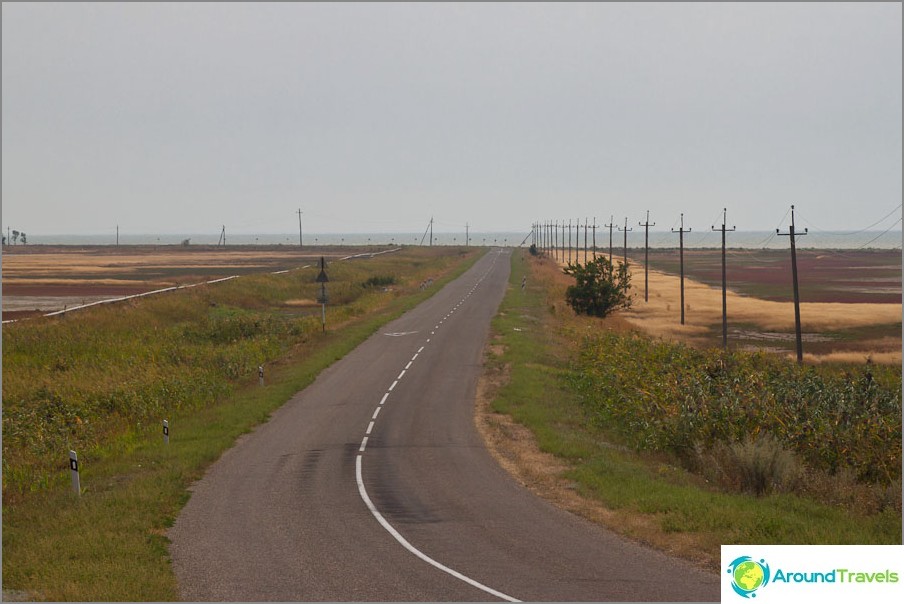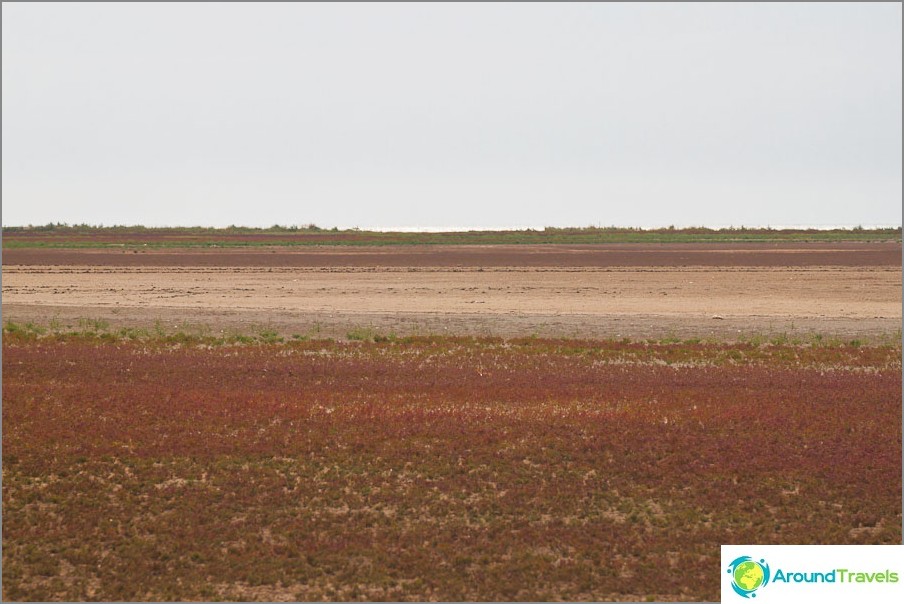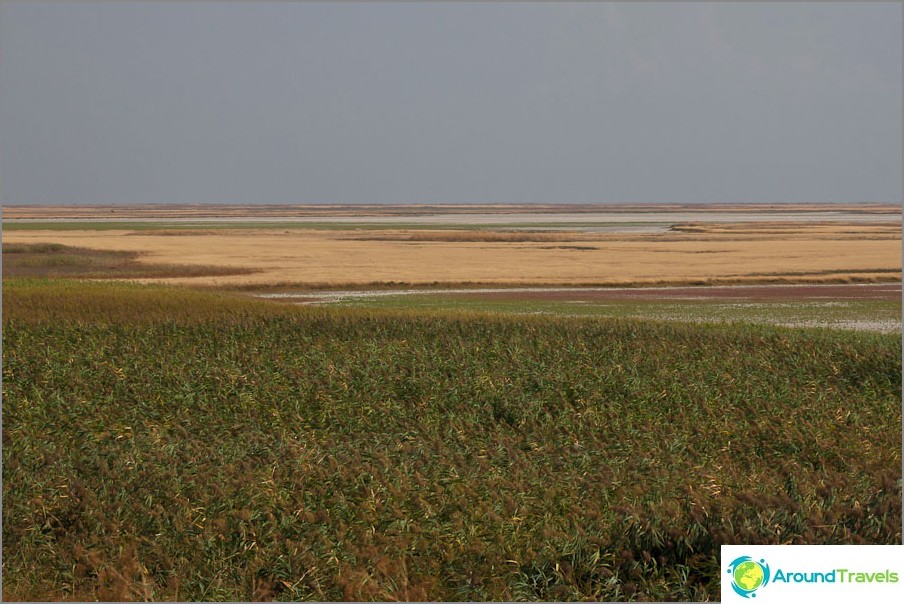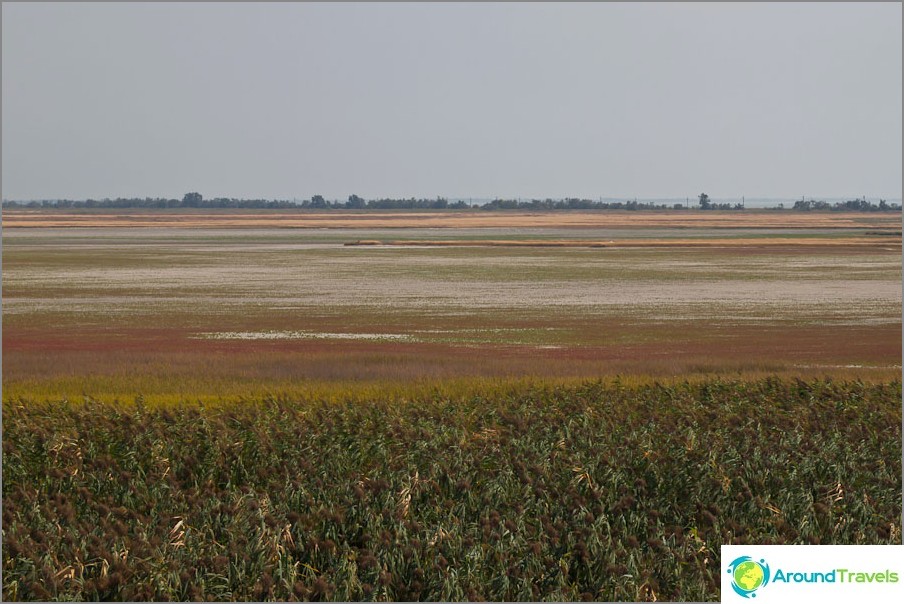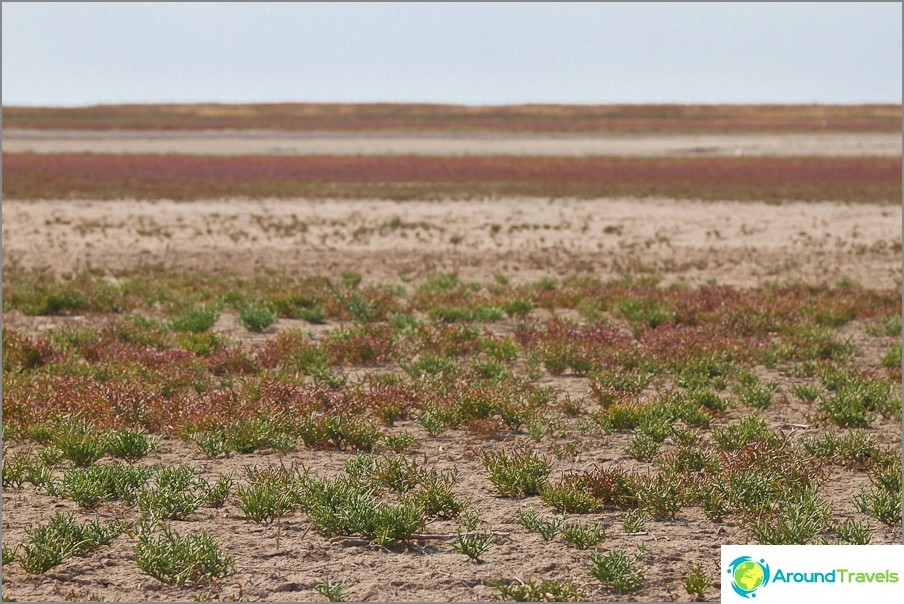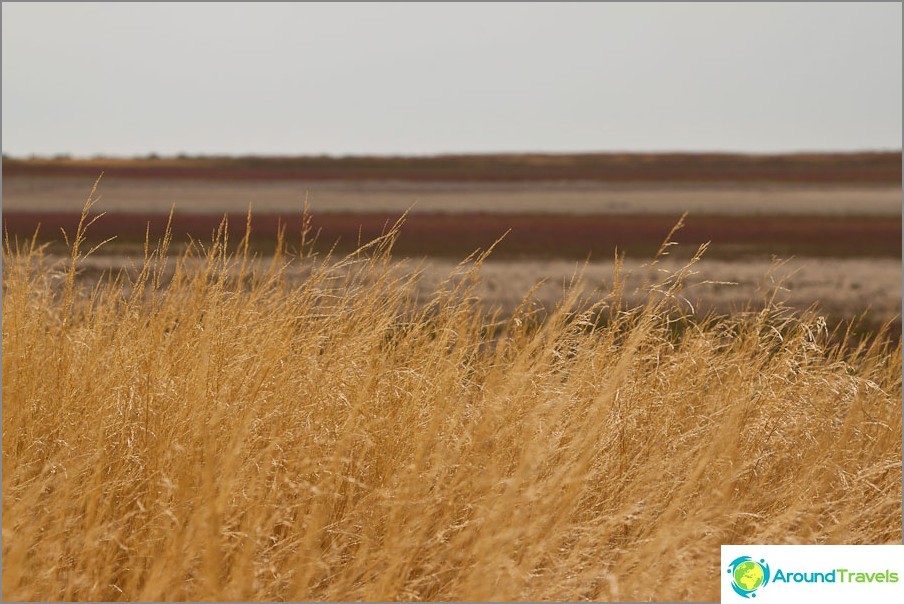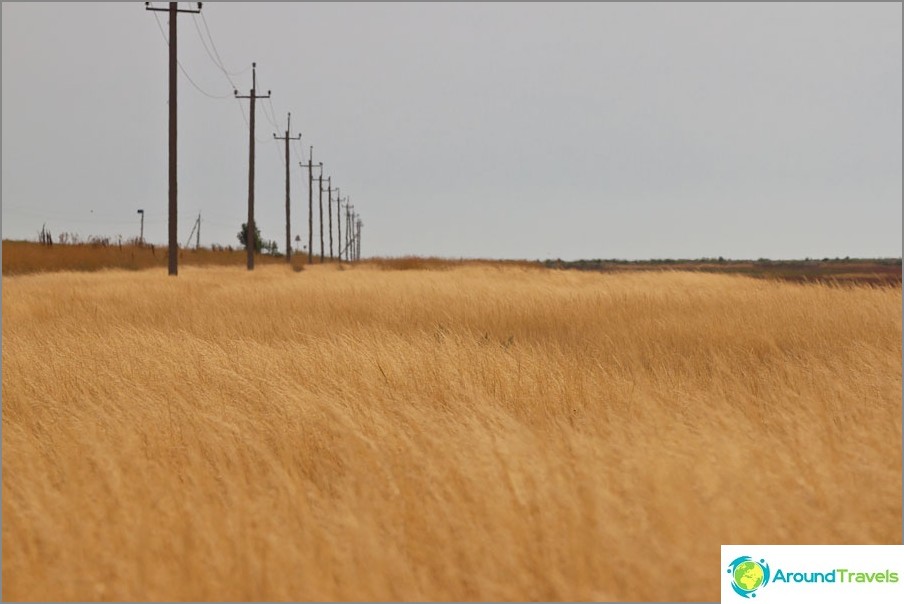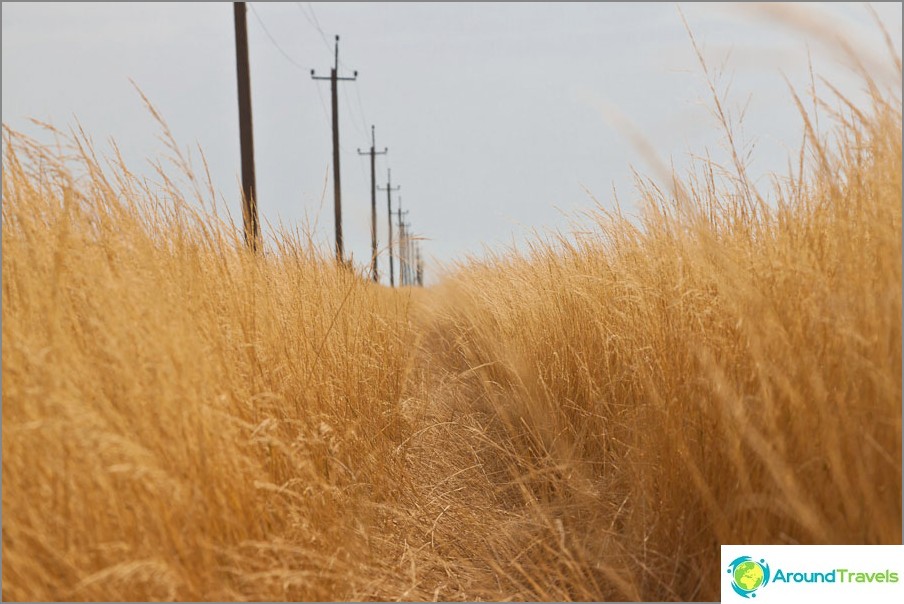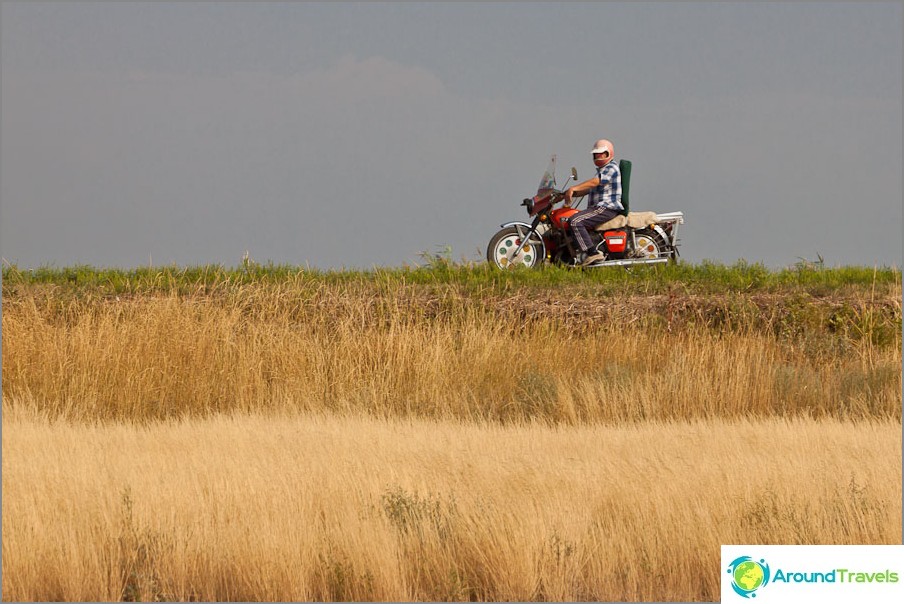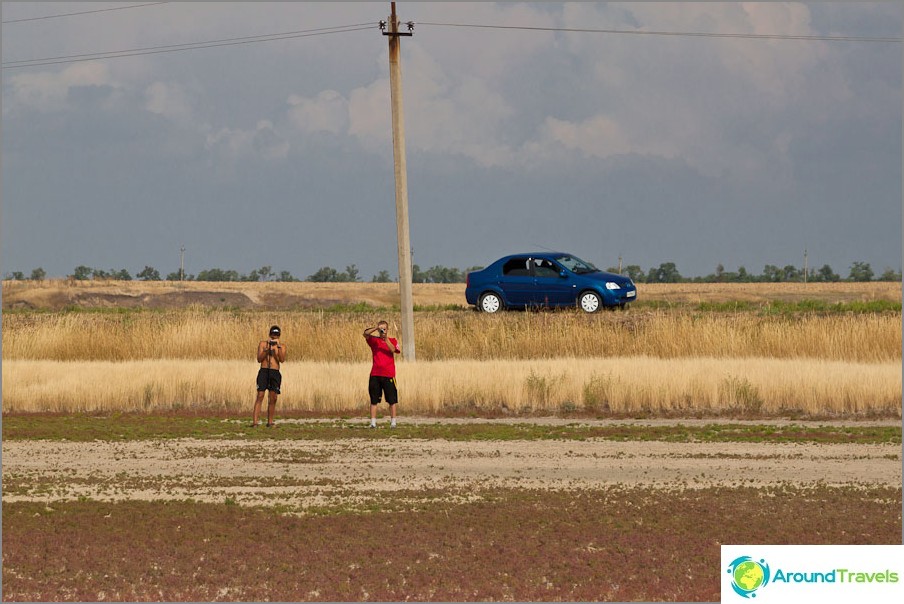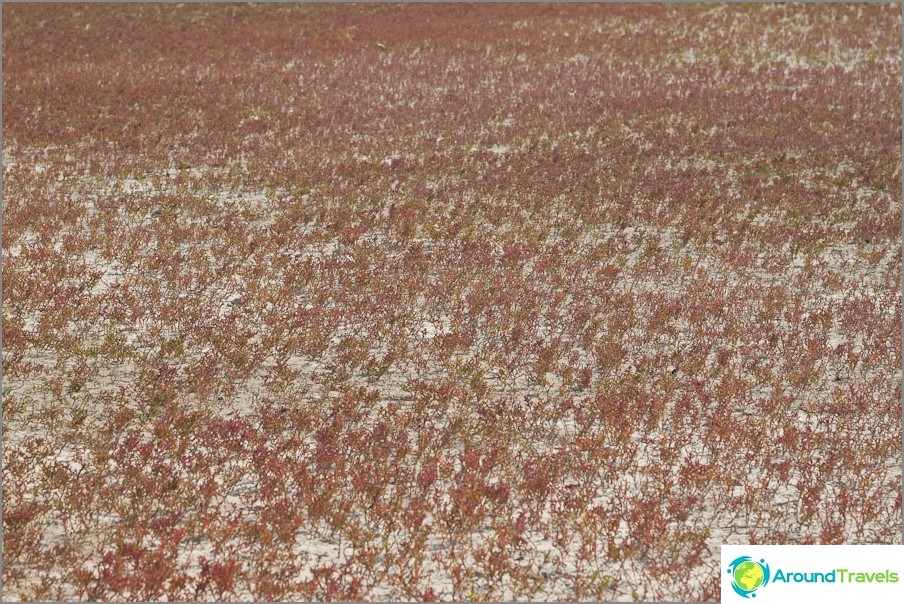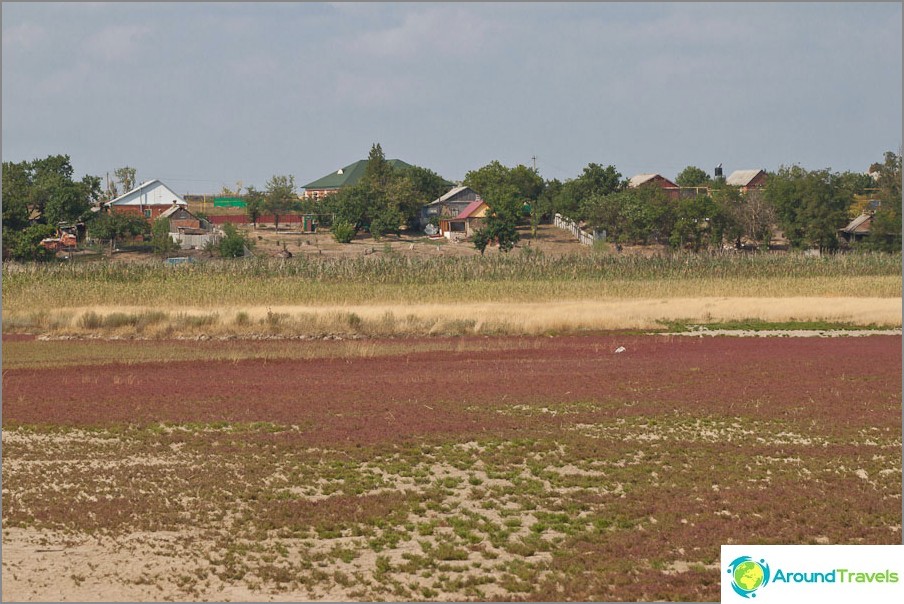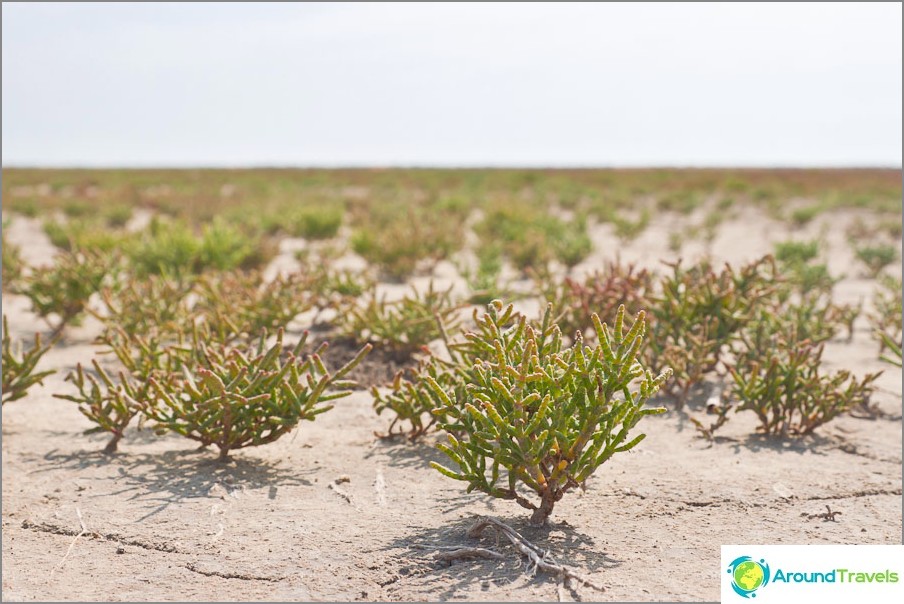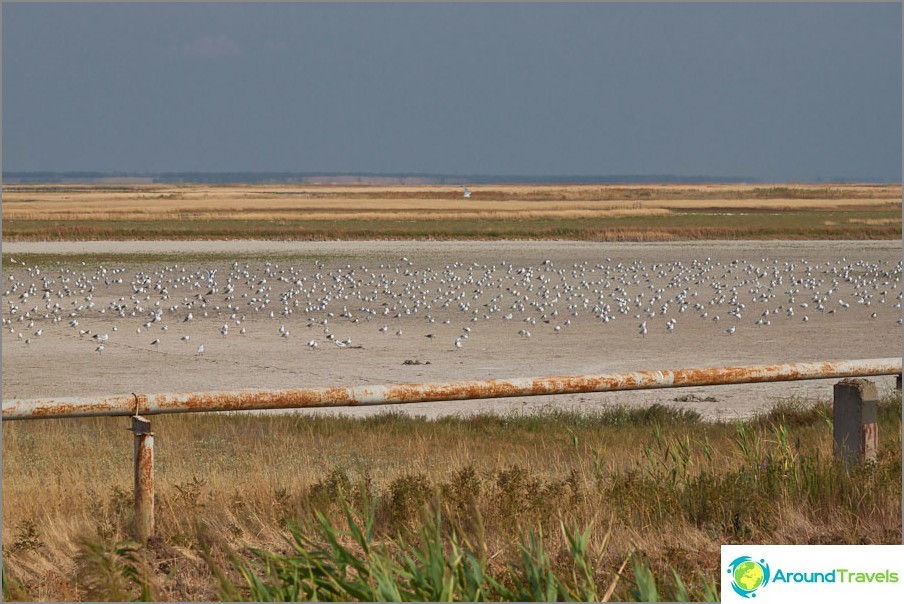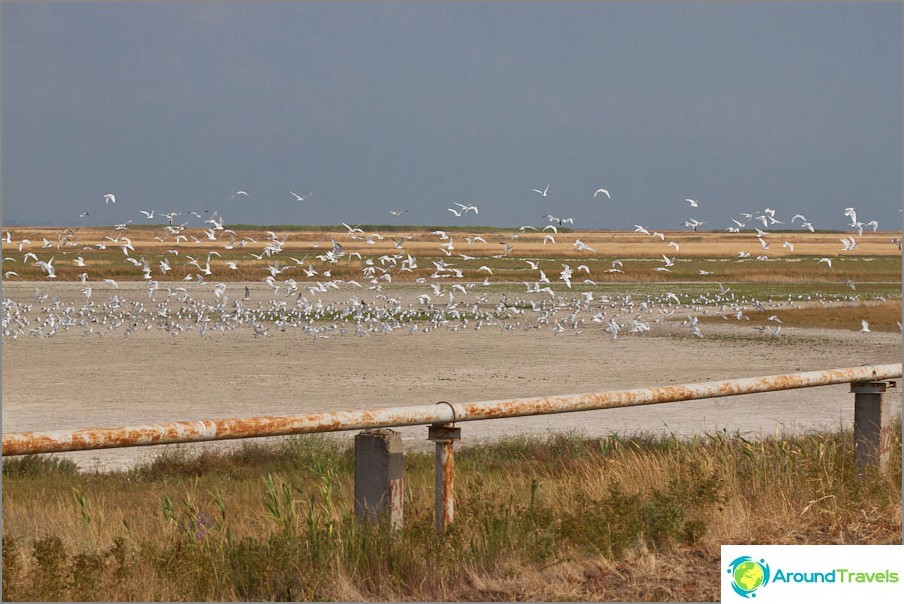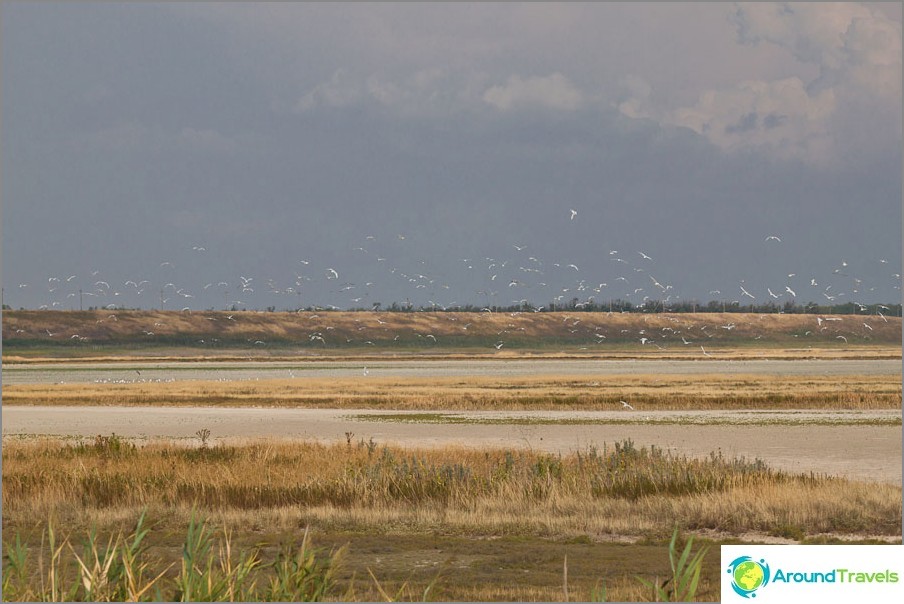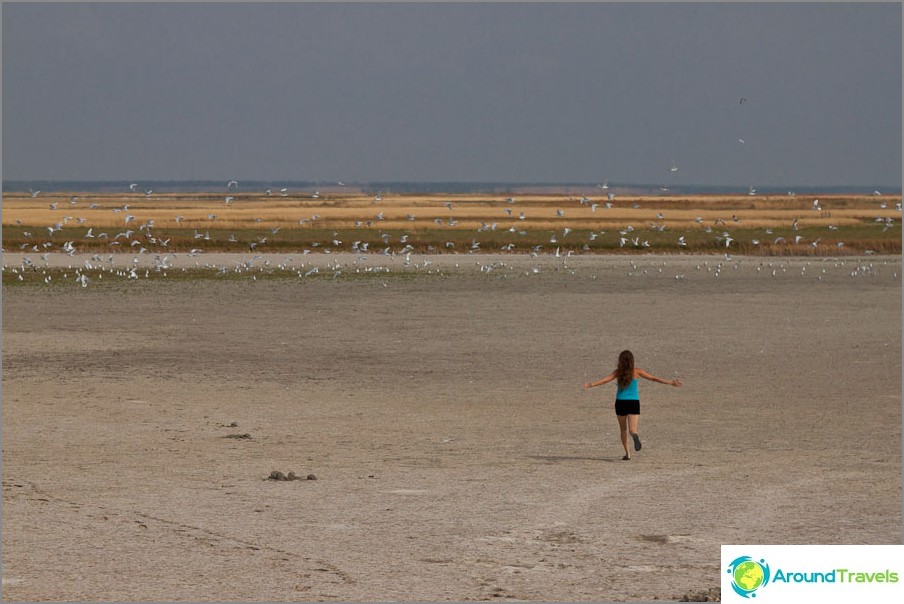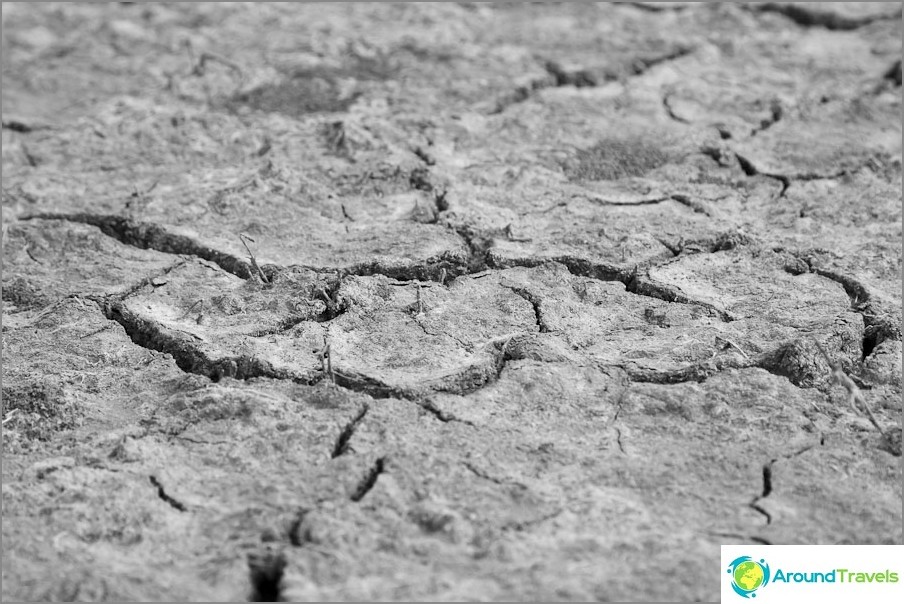 The very same village Yasenskaya crossing representsa private sector and a minimum of vacationers in the month of September. I do not know how things are in season. The sea here smoothly passes into the Beysug estuary, and there is a shield at the entrance warning of the danger of swimming in these places. Maybe this is the case? But in any case, here only for family rest, not for parties.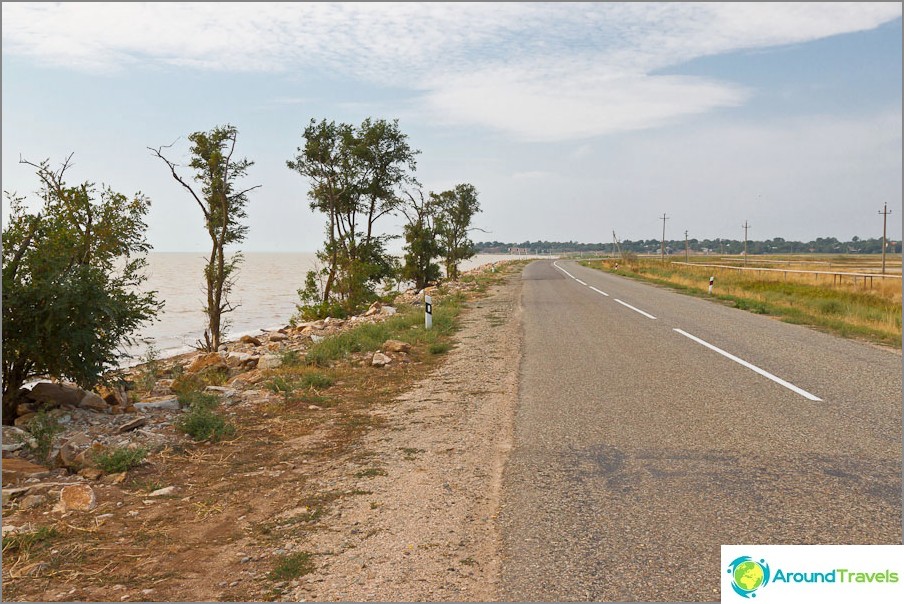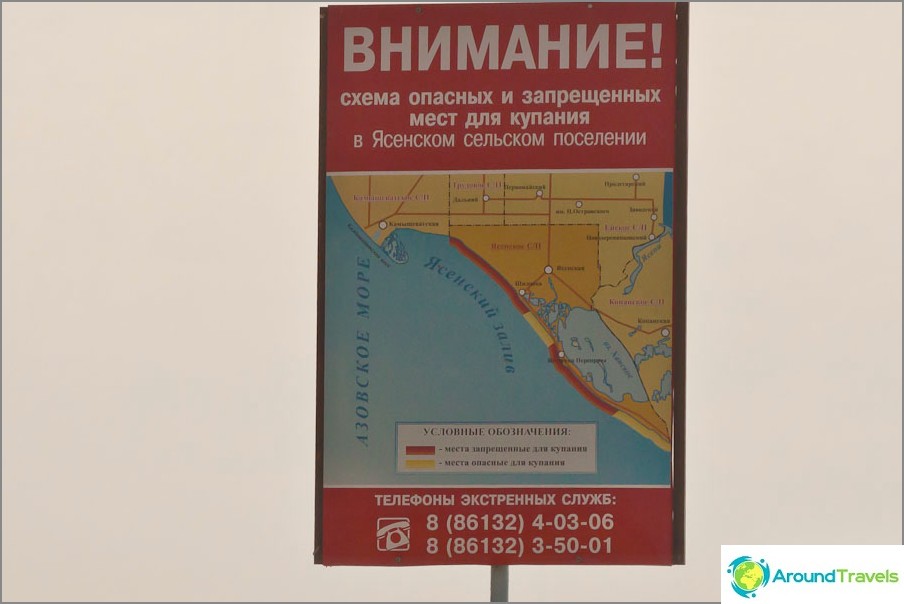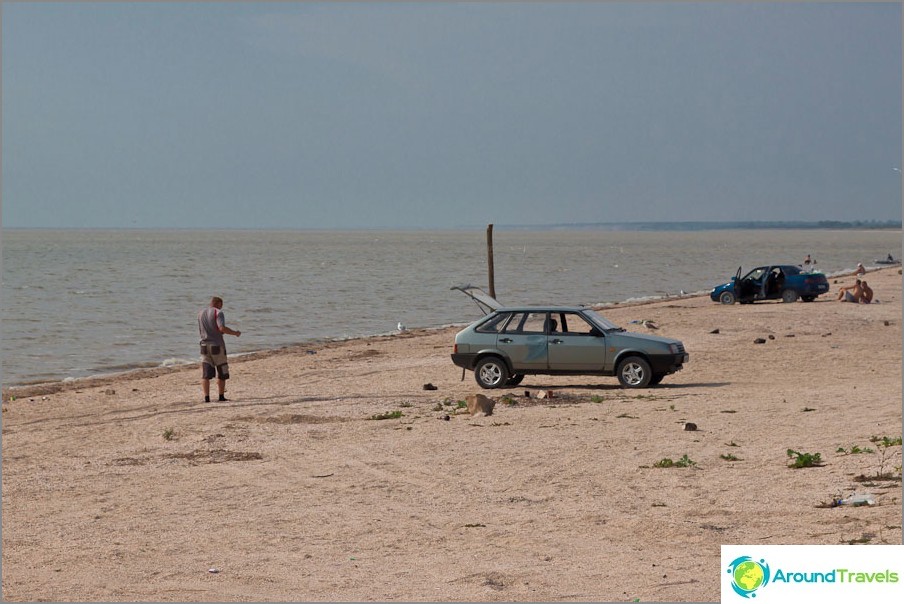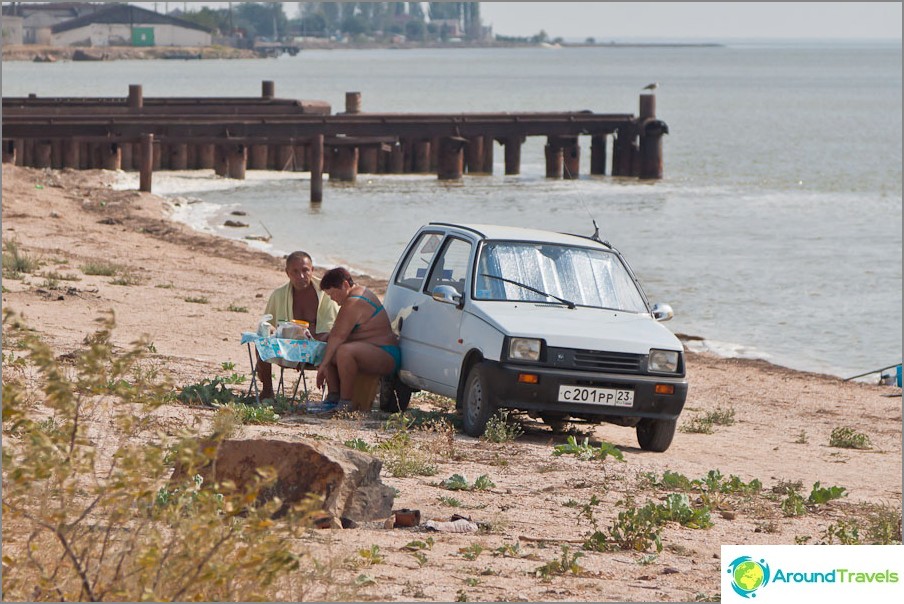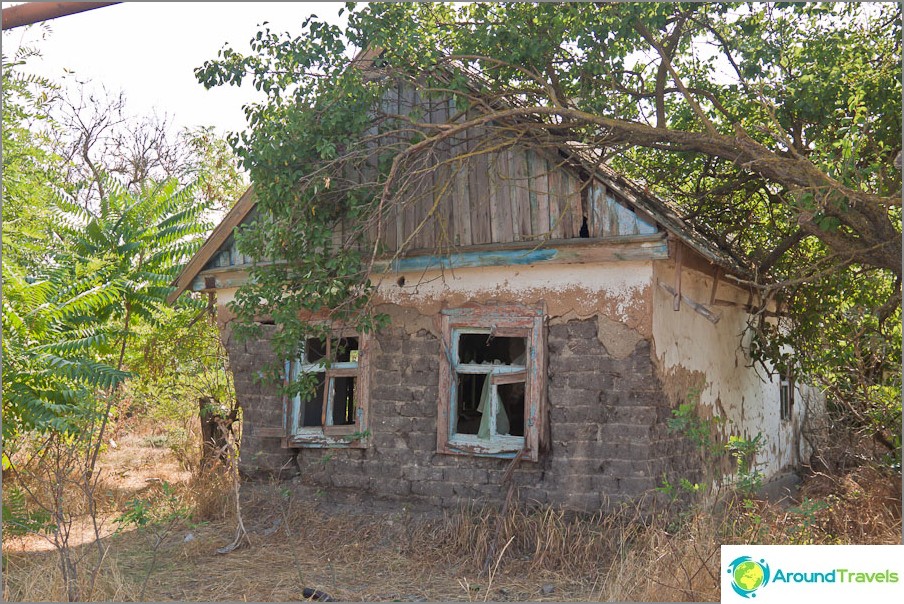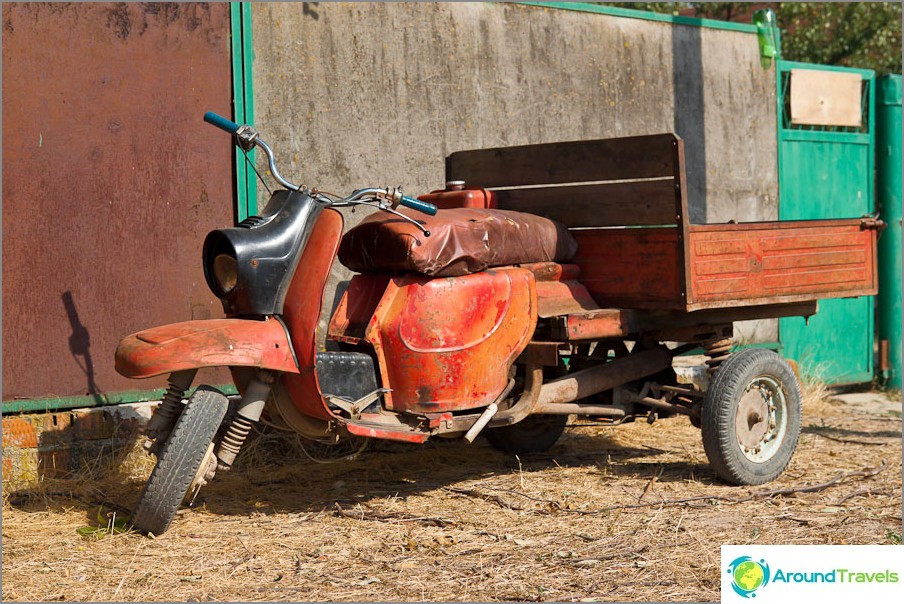 After 50 meters of water, Yasenskaya can be seenSpit, but you can get to that side only through Primorsko-Akhtarsk, making a detour 100 versts or by boat (or simply by swimming). We did not do this, firstly, because we somehow did not want to, secondly, the arm separating the Yasenskaya crossing from the Yasenskaya Spit has some kind of military significance, as evidenced by the border guard tower and barbed wire on a separate stretch of shore . Although people swim and drive there, I saw it myself.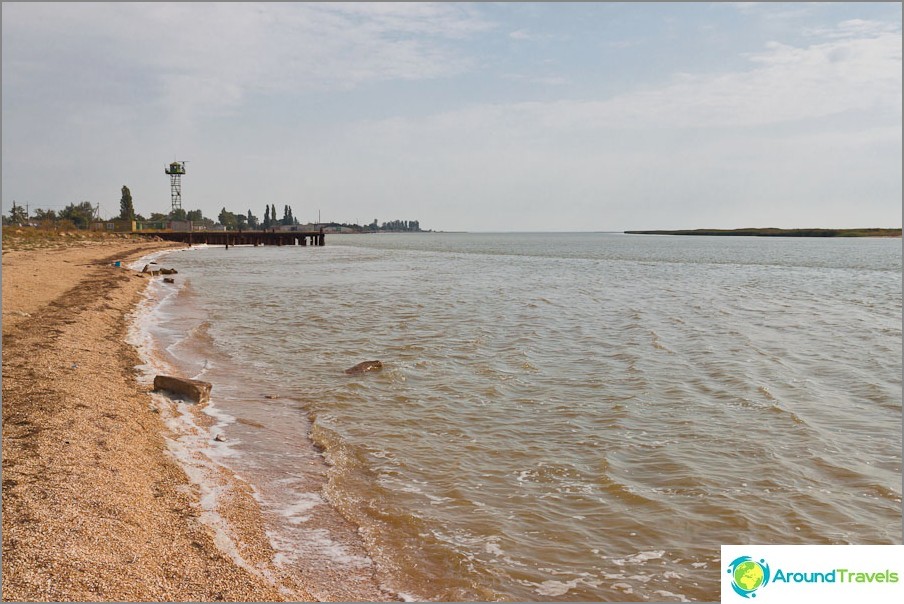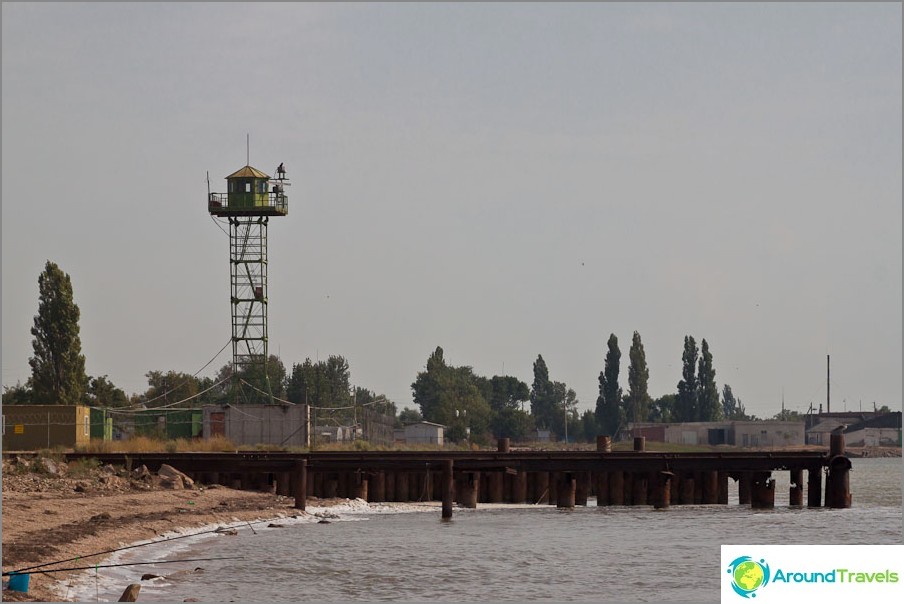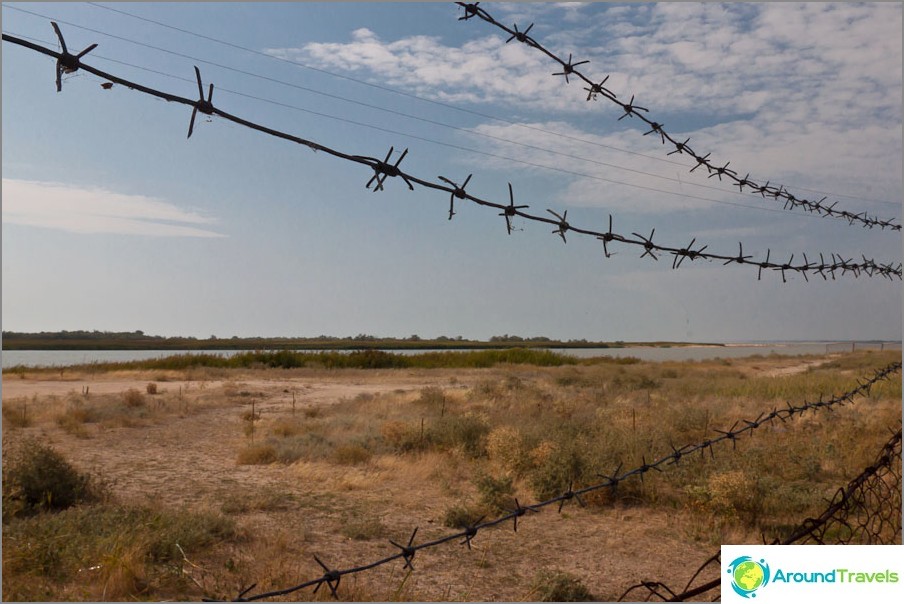 Passing through the village Yasenskaya crossingwe find ourselves on a narrow strip of land separating the Beysug estuary on the one hand, and Khan lake on the other (width 200-500m). The road here is picturesque, the beaches from the point of view of the warning shield are dangerous, and the wind characteristics are good. Kiters, like on Spit Longare available.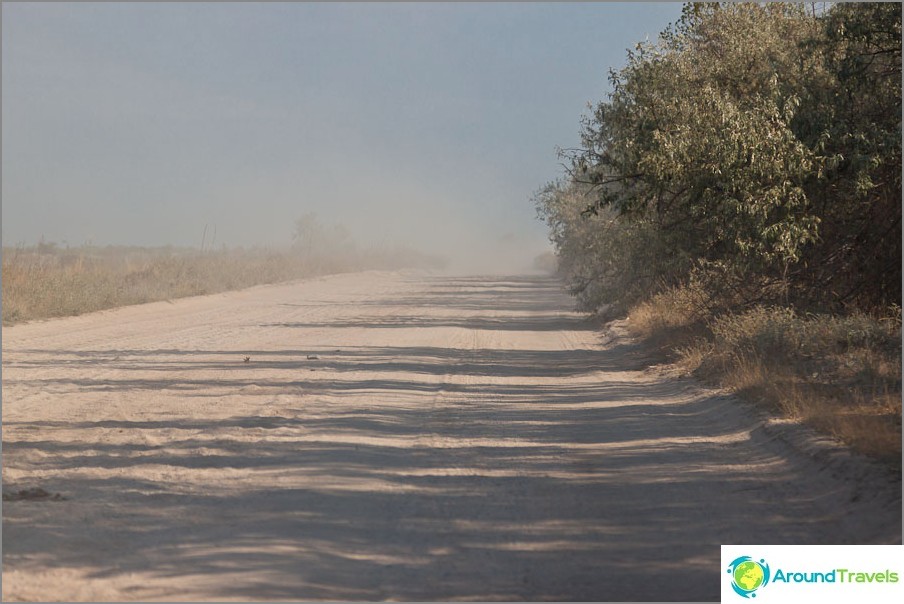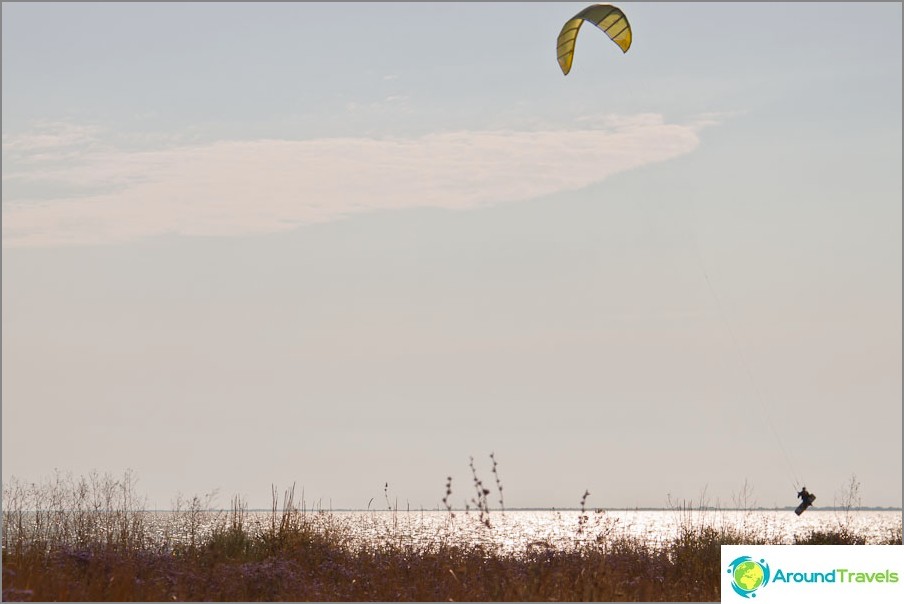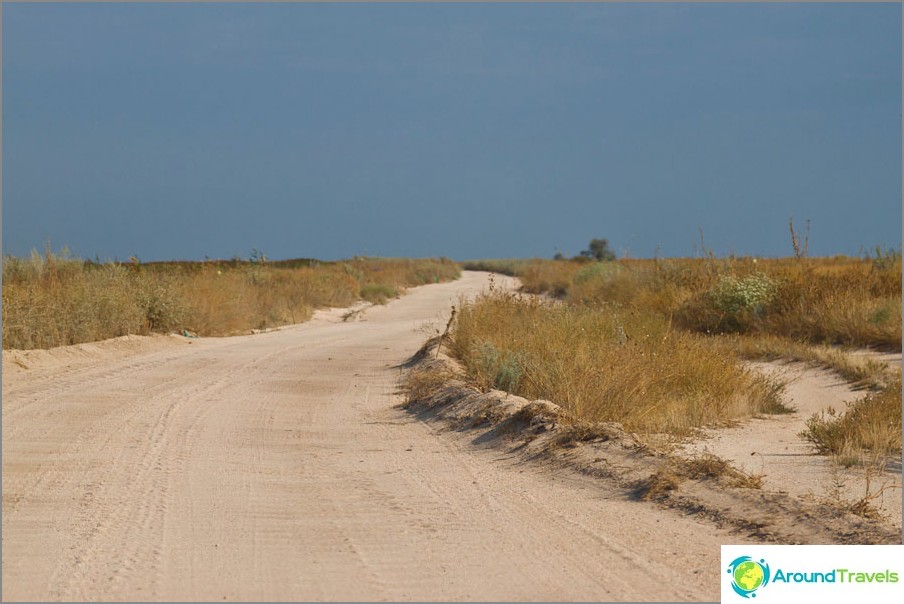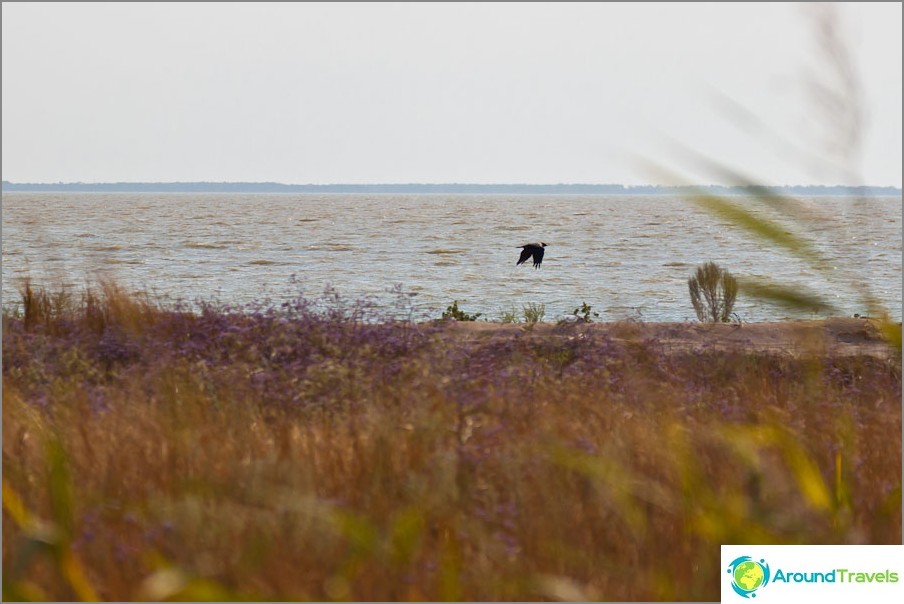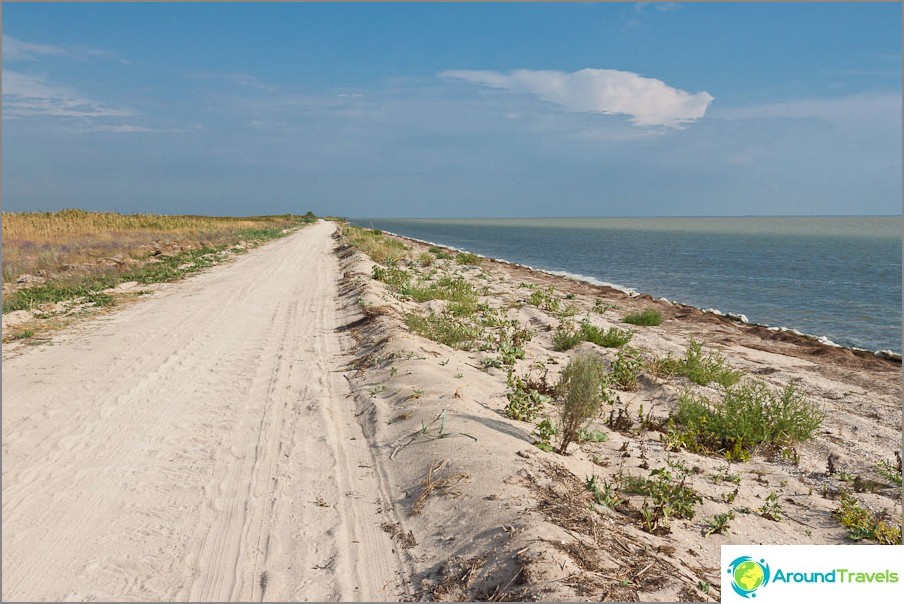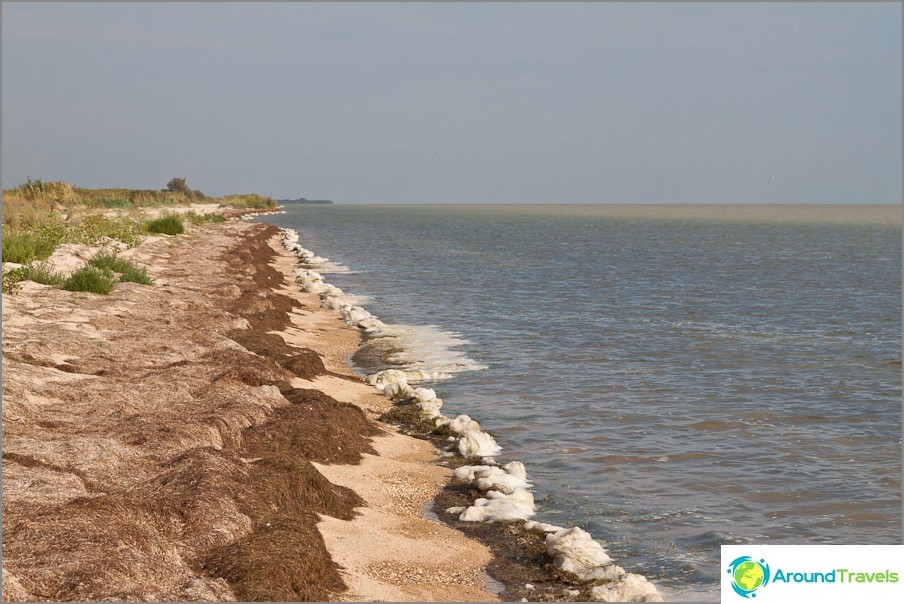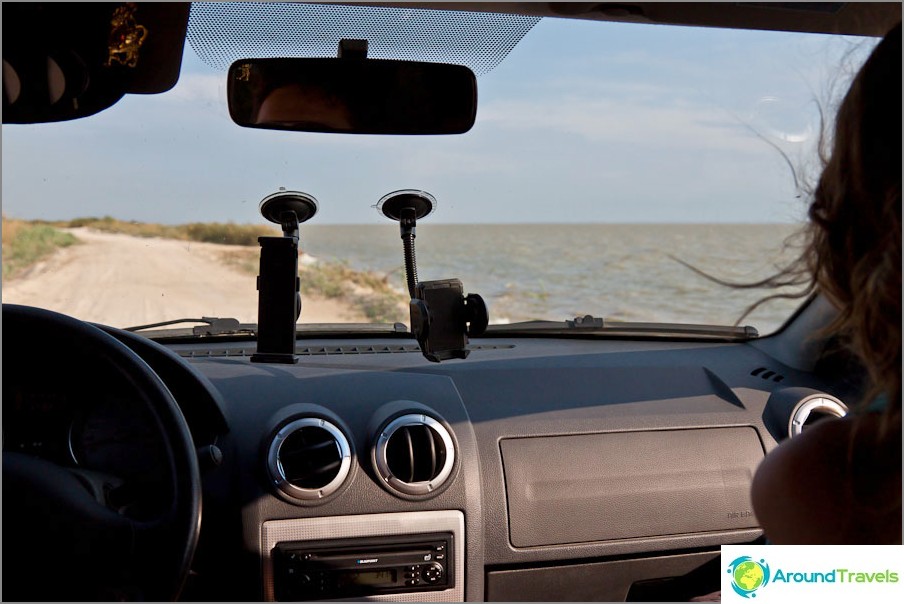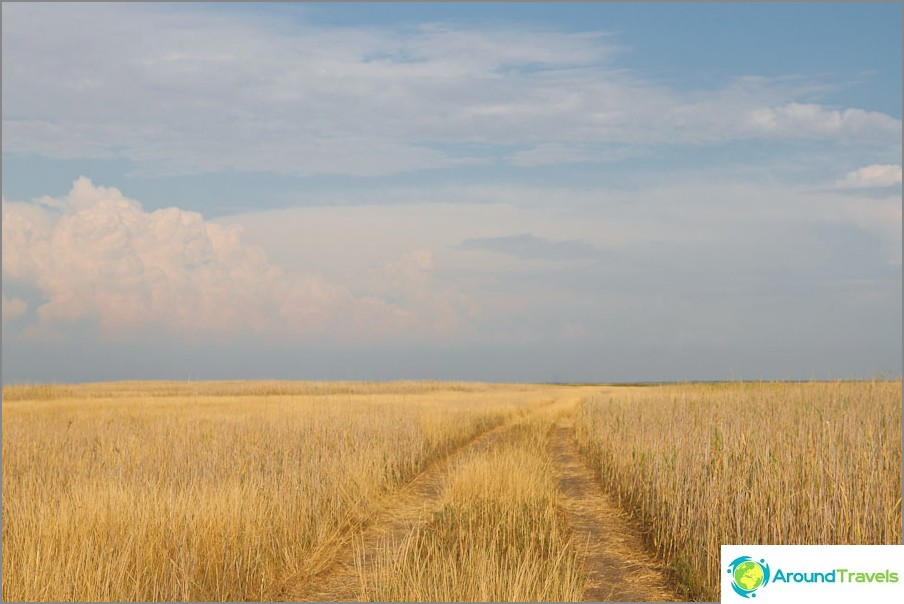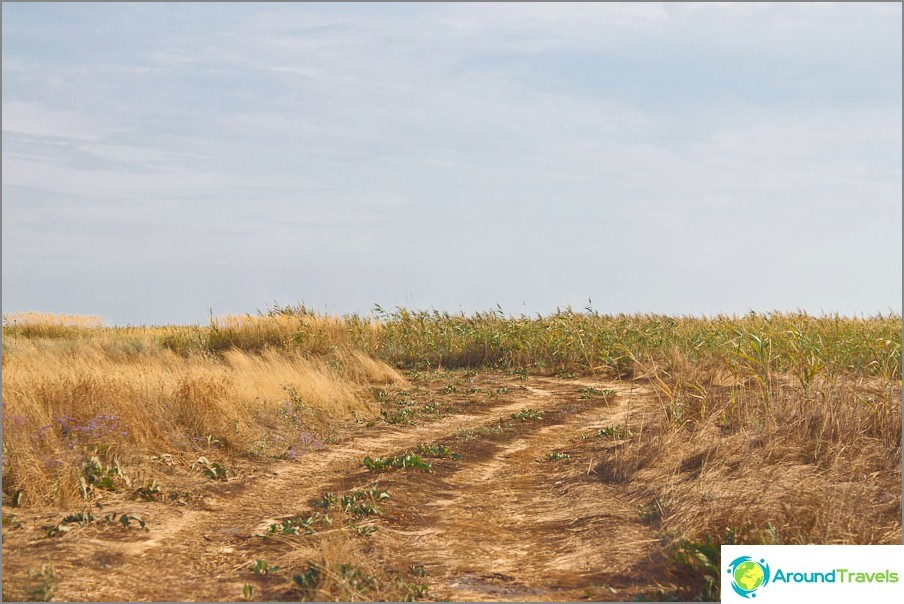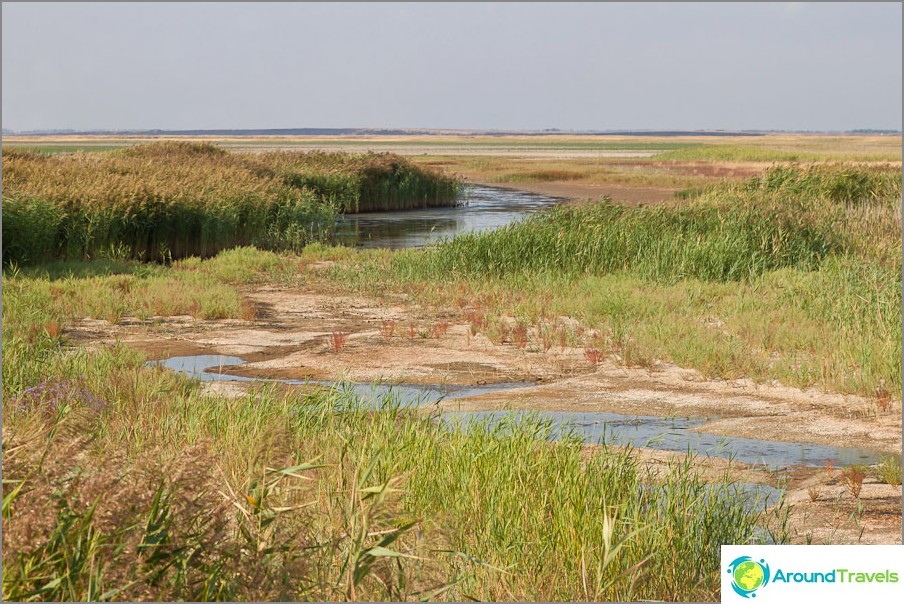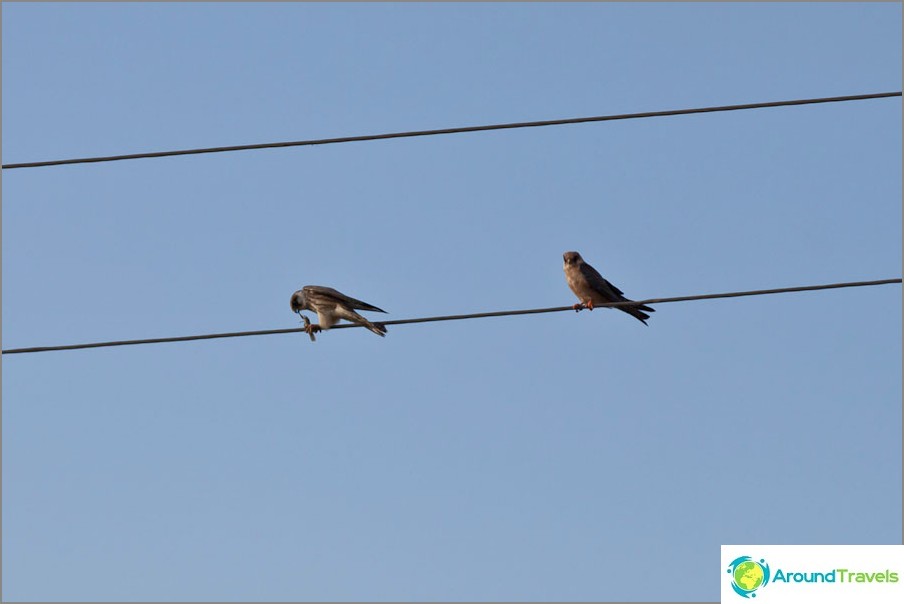 If anyone goes there, keep to the right.roads, and then our way to the right led us into some kind of reeds, where the road ended safely. The first time I saw this, when there is a very good knurled road, and it was once and straight as cut off. In the next article about Khan Lake, actually, where we originally went