Vienna in 1 day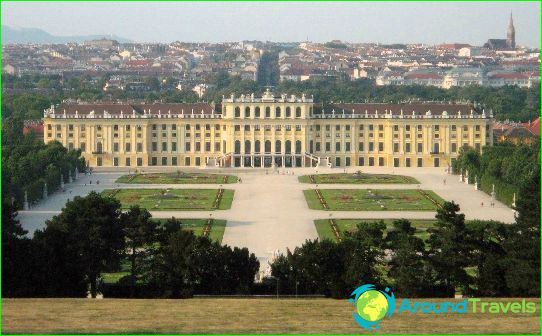 The Austrian city of Vienna was once ranked fourth among the largest in the world, and today it is often referred to as the cultural capital of the Old World. Opera lovers and fans of its magnificent museums come to Vienna for 1 day, and the parks and squares of the old city can be a great place for romantic dates and photo sessions.
Cathedral
The center of any European city is the main square with the Cathedral located on it. Vienna is no exception and its main temple is the magnificent and grandiose Cathedral of St. Stephen. Back in the 12th century, a church stood on this site, which was then demolished to make way for a more grandiose structure. In its present form, the cathedral began to be built in the XII century, and by the XV century it acquired the significance of a cathedral..
St. Stephen's Cathedral is a visiting card and the most recognizable building in Vienna. Its southern tower is over 136 meters high, and the ridge above the main nave is 60 meters above the surface of the square. The roof of the roof itself is a work of art. It is covered with 230 thousand colorful tiles, which are laid out the coats of arms of Austria and its capital..
«Informal» House
Excursion «Vienna in 1 day» usually includes a walk to the Hundertwasser house. The residential building has 52 apartments under its roof, and more than 250 bushes and trees on the roof. The hilly number of storeys of the building gives it a strange look, there are practically no straight lines on the facade, and mosaics of fragments of bright tiles complement the impression of the atypical building. And yet, built by an Austrian architect, the house has become a real Mecca for tourists of all ages..
Fairy tale of the Vienna Woods
Convinced of the eternal charm of the creations of human hands, the further walk in Vienna can be continued in the quiet greenery of its magical forest. If a trip to Vienna for 1 day took place in the summer, you can even sunbathe here, enjoying the emerald freshness of the lawns and the pleasant warmth of the sun. In autumn, the Vienna Woods tries on a painted gold outfit, and the haze of tender young leaves in spring allows you to capture the panorama of the city from the observation deck and take a photo in a particularly impressionistic manner.
In the evening, theatergoers will find the Vienna Opera with its incomparable repertoire, and those who could not get tickets - numerous coffee shops and restaurants in the Austrian capital, where you can order local specialties for dinner or taste delicious desserts.
Photos