Christmas in Baden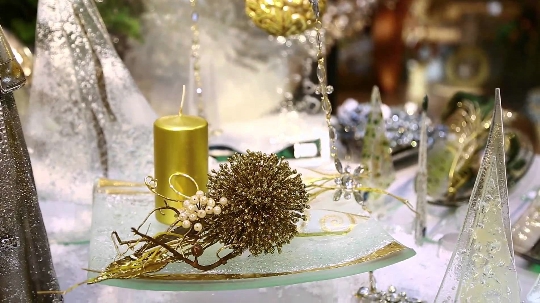 What can travelers expect when celebrating Christmas in Baden? First of all, they come here for a festive mood. They will also be able to get acquainted with Austrian folk traditions here..
Features of the celebration of Christmas in Baden
Baden's transformation takes place in the pre-Christmas period due to festive illumination and Christmas decorations. Instead of Santa Claus, local children are waiting for Christkind to descend from heaven - before that, they make up a list of gifts that they would like to receive for the holiday in advance and put it on the windowsill in the evening to be taken by the Christ Child.
On December 24, the Austrians celebrate Holy Christmas Eve (4 weeks before the holiday, Advent wreaths with 4 candles appear in their homes, as well as a Christmas tree, which is decorated with green-red toys, candles, fruits, sweets and nuts) - parents have to keep away from the tree all day children, because at this time the baby Christ is engaged in decorating it!
It is worth noting that fried goose or carp, as well as vanilla bagels, appear on the festive table of the Austrians. But before starting the meal, everyone exchanges gifts. Another important tradition of the Austrians is going to church before Christmas and taking part in the midnight procession (many locals cannot be called pious, but Christmas traditions are honored by everyone here).
As for travelers, they will be able to go to a festive dinner at a restaurant. "Villa Nova" or "Amtel".
Fun in Baden during the Christmas holidays
Vacationers in Baden in December are recommended to visit the baths "Roman Baths" - here you can relax, swim in the pools, improve your health through therapeutic and recreational procedures (mud therapy, thalassotherapy, aromatic and herbal baths, oxygen treatment), and at any time of the year, since they work all year round.
The residence of Ludwig van Beethoven deserves no less attention in December Baden (it was here, in the house on Rathausgasse, that he worked on the creation "Solemn Mass" and "Symphonies No. 9"), Baden City Theater, St. Stephen's Church, Grand Casino Baden.
Christmas markets in Baden
Travelers interested in Christmas markets from late November to late December can get souvenirs, sweets, Christmas tree decorations, candles and other products created by the hands of local artisans in the stalls unfolding on the Town Hall Square in Baden (you can also warm up with punch or mulled wine).
As for Christmas shopping, shopping centers can delight you with pleasant prices. "Shopping City Sud" and "Parndorf".
Photos