Austrian drinks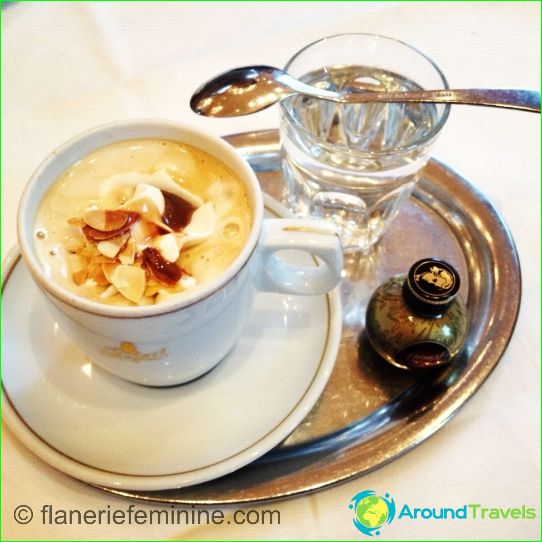 When it comes to Austria, the music lover blissfully closes his eyes from the surging memories of visiting the Vienna Opera, the sweet tooth sighs about the airy cake left in the window of the pastry shop, and the photographer leafs through an album with delightful photos of the Hofburg Palace. An amazing country gives each of its guests the opportunity to enjoy the trip, offering a choice of ski resorts and majestic temples, culinary masterpieces and drinks of Austria, leisurely contemplation of the street stream through the window of a coffee shop on a Viennese street and walks along narrow paths to roaring mountain waterfalls.
Alcohol austria
Like any member of the European Union, Austria is subject to unified customs rules that do not allow the import of more than a liter of strong alcohol into the country. You can take two liters of beer or wine with you, but very few people do it because of the high-quality and affordable alcohol in Austria. A liter of beer in an Austrian bar will cost 2-5 euros, depending on the type of drink. A bottle of local dry wine costs about the same in supermarkets.
Austrian national drink
Everyone, even a person who has never been to Austria, has almost certainly tried the drink, known all over the world and loved by millions of coffee fans. We are talking about Viennese coffee, whose popularity many years ago crossed the borders of only the states, but also the entire Old World. The national drink of Austria appeared in Vienna at the end of the 17th century. The sacks with coffee beans left after the Turkish siege were useful to the Kolshitsky, who tasted a magic drink during his visit to the Ottoman Empire. He opened his first coffee shop in the center of Vienna and won the hearts of the townspeople with his original coffee recipe. He masked the too unusual and bitter taste by adding honey and cream..
Today, there are more than a thousand coffee houses in the country, and the recipe for modern Viennese coffee has changed somewhat since that distant time:
Brew strong black coffee at the rate of 1 tsp. freshly ground coffee in half a glass of water and pour into a tall cup.
Whisk half a glass of heavy cream with a couple of tablespoons of powdered sugar and vanilla to taste into a stiff froth and place on top of the coffee.
Sprinkle the head with grated chocolate or cinnamon.
For the full effect of immersion in Viennese realities, order a slice of branded chocolate-apricot cake for coffee «Sacher».
Alcoholic drinks in Austria
Traditional alcoholic drinks in Austria are beer, which is not inferior in quality to German varieties, white dry wine from berries of local vineyards and fruit schnapps, which, out of habit, may seem too strong, and therefore is excellent for souvenirs for friends and low-drinking colleagues..
Photos