Holidays in Austria in July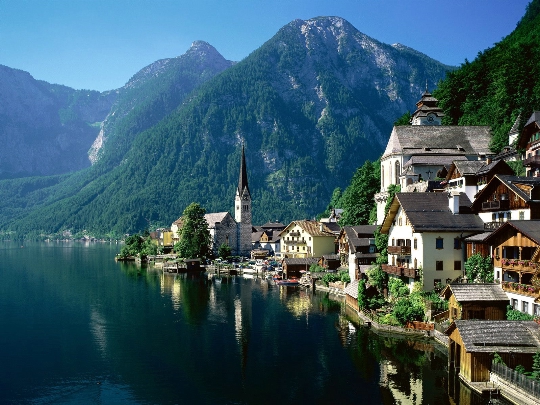 Many tourists who have visited Austria call this country brilliant, here they treat each guest with respect and attention. Charming Carinthia awaits fans of crystal clear lakes and mineral springs. Music lovers naturally gather in Salzburg or Sölden. Holidays in Austria in July will allow you to enjoy the magnificent architecture of the old streets and squares of Vienna, as well as visit the world famous music festival Jazz Fest.
Climate of Austria
Weather and climatic conditions in this small country vary greatly depending on the height of the territories above sea level. The climate is transitional, from temperate to continental, with mild winters and warm summers.
By the way, July is one of the hottest months, which is good news for those who have come to rest in Austria. The most popular resorts (Vienna, Innsbruck, Salzburg) are marked by daytime temperatures from +24 ° C to +26 ° C, at night from +14 ° C..
Rest on the lakes
Lovers of wild untouched beauty should pay attention to Carinthia, located in the very south of the country. First of all, tourists are surprised by the beautiful landscapes, where mountains covered with a transparent haze coexist with emerald valleys and transparent lakes. The water in them is heated to a very comfortable temperature level (+26 ° C).
Rest on the lakes is different from the usual summer lying on the beaches in southern countries. As such, there are no beaches at the hotels; green lawns and wooden piers are located right next to the water. Umbrellas and sun loungers in hotels are provided free of charge, on municipal beaches you will have to part with a certain amount.
Most of the rest on the lakes will take place in contemplation of the magical alpine nature, as if captured by the hand of an invisible photographer. In addition, you can take a course of treatment and recovery based on local mineral springs. It is better to devote the weekend to a trip to the capital, where you can start exploring its sights..
Viennese waltz
The capital of Austria is at the epicenter of the attention of tour operators from different continents. The list of monuments of history or culture of world significance exceeds the most unimaginable indicators. That is why tourists love to come back here so much. Every visit to Vienna opens up new pages and amazing places..
Vacation photos in Austria