Where to eat in Brest?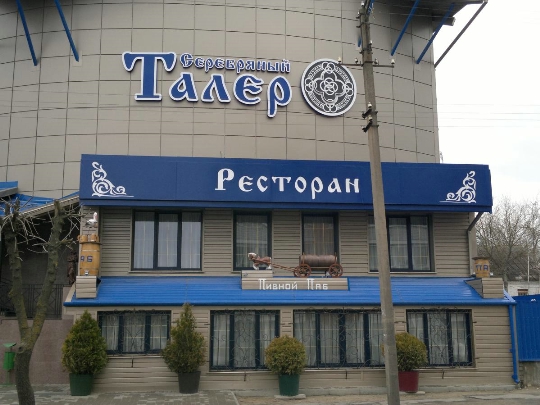 Not sure where to eat in Brest? The city has a large number of places where you can enjoy delicious, hearty and inexpensive food..
Where to eat in Brest cheap?
You can find inexpensive food outlets on Sovetskaya Street (bars "Verdi", "Coffeemania"), Krupskaya (cafe "Vesta"), Partizansky Prospect (cafe "Decrease"), on the territory of the Brest Fortress (cafe "Citadel").
You should definitely visit the restaurant "Belarus" - in this institution, decorated in a folk style (this applies not only to the hall, but also to the setting of tables and dishes), delicious national Belarusian dishes are served.
Another budget establishment is the Svayaki tavern (the interior is made in the national style), the menu of which consists of dishes of Belarusian cuisine. A significant plus is the fact that the time of its preparation is indicated opposite each dish (this is very convenient for those who are in a hurry).
Where to eat in Brest delicious?

Pub House: this place is worth a visit for lovers of German cuisine. Here you can taste draft and bottled beer, enjoy traditional German snacks, watch sports events. The institution resembles a Tyrolean house, which is located in a cozy courtyard on a quiet street (there is massive wooden furniture inside).
"Venice": This cafe is a classic Italian establishment that will delight you with delicious dishes (pizza, lasagna, spaghetti, traditional desserts). It is worth noting that pizza is prepared here right in the hall, in front of visitors, in a stone oven. As for the children, they can frolic on the summer playground or in the playroom..
Tavern "By the Lake": this establishment is located on the shores of a picturesque lake. Here you will find home comfort, delicious dishes of Belarusian and Old Church Slavonic cuisine (here you can order both a peasant lunch and arrange a royal feast), a lean and vegetarian menu, an excellent wine list, 3 halls and an open area.
Jules Verne: This restaurant has a mix of Mediterranean and Indian cuisine on the menu. The institution has a children's menu, a varied list of wines and spirits, a summer terrace.
"Belovezhskaya Pushcha": this restaurant is famous for Belarusian and European dishes, as well as original specialties and game dishes (live music is played in the institution).

Gastronomic excursions in Brest
In Brest, you can attend culinary courses, where you will be taught the culinary art of national cuisine (theoretical + practical part). In addition, for 1 evening you can look into several authentic establishments, where you will be offered to taste dishes of Belarusian cuisine.
In Brest you can enjoy beautiful nature, take interesting excursions, taste delicious and hearty national dishes.
Photos