Airport in Montreal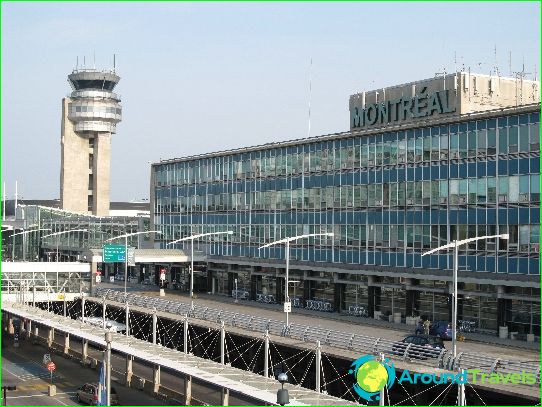 The Canadian airport in Montreal is the only one in the city. It is located in the city of Dorval. The airport is connected by air with many cities around the world. It is named after Canadian Prime Minister Pierre Eliot Trudeau, formerly called Montreal-Dorval Airport.
The airport has three runways with lengths of 2134, 2926 and 3353 meters. About 14 million passengers are served here annually. The airport is the fourth most important in the country, behind Toronto, Vancouver and Calgary.
History
The history of the current airport in Montreal begins in the 40s of the last century. In those years, the existing airport at Saint-Hubert was no longer able to cope with the growing flow of passengers. Therefore, funds were allocated for the construction of a new airport, which is located at the base of the racetrack in Dorval. In the fall of 1941, the new airport began operations. Five years later, it has already served more than 250 thousand passengers annually. And in 1955, the bar exceeded one million.
At the end of 1960, a new terminal building was opened, which became the largest in the country. By that time, the airport in Montreal was the main airport connecting Canada and Europe..
By the 70s, he no longer coped with the steadily growing passenger traffic, the problem was the difficulty of expanding the existing airport. Therefore, it was decided to build a new airport in Saint-Scholastic, which will be responsible for international flights..
However, this decision was not correct, due to the remoteness from the city, the operation of the airport did not give the expected results. Since 2004, this airport has been engaged only in cargo transportation, and the airport in Dorval again took over the entire flow of passengers..
Services
The airport in Montreal is ready to offer its guests all the necessary services that may be needed on the road. There are cafes and restaurants for hungry passengers. You can also visit shops where you can find the necessary product..
In addition, ATMs, bank branches, post office, Internet, left-luggage office, etc. operate on the territory of the terminal..
For passengers with children, there is a mother and child room.
Transport
There are several ways to get from the airport to Montreal. There are regular buses from the terminal building to the city center.
As an additional option, you can offer taxis that are waiting for their passengers at the exit from the terminal.. 
Photos Montreal airport