How long to fly from Nalchik to Moscow?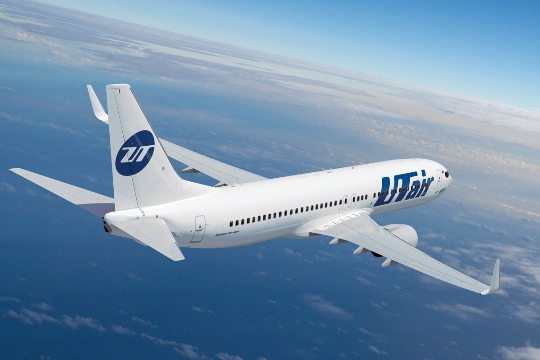 On vacation in Nalchik, you could see the Cathedral Mosque, the Memorial Arch of Friendship and the Temple of Mary Magdalene, go to the Adyl-Su and Baksan gorges, visit the Vysotsky mountaineering and hunting museum, on a horse ride along the ancient Silk Road and on the lake in the Chegem gorge, walk around the Atazhukinsky garden, have fun in nightclubs "Country house", "Marmalade" and "Vegas"? And in the next few days, you're going to fly home?
How much to fly from Nalchik to Moscow (direct flight)?
1400 km - the distance between the capital of Kabardino-Balkaria and Moscow (this route will be covered in 2.5 hours). So, for example, with "Utair" you will fly to "Vnukovo" in 2 hours 20 minutes.
The cost of the Nalchik-Moscow air ticket ranges from 4,100-6200 rubles (the attractiveness of the prices pleases buyers in May).
Flight Nalchik-Moscow with connections
Popular connecting cities are Adler, Riga, Murmansk, Berlin and others. Making stops in St. Petersburg ("Red wings", "Utair") you will spend more than 5 hours in the air (5.5 hours will be allocated for docking), in Adler ("Utair", "Yakutia") - about 6 hours (between flights you will be given 3 hours to rest), in Murmansk ("Utair", "Aeroflot") - about 7 hours (the 2nd flight will be announced 4 hours after the 1st takeoff), in Riga ("Utair", "Transaero") - 6 hours (there will be a break of 8 hours between flights).
Choosing an air carrier
You can get home with the following companies by boarding a Boeing 737-500, Boeing 737 or other aircraft: "Red wings"; "Utair"; "Taimyr Airlines"; "Transaero".
Check-in for the Nalchik-Moscow flight is carried out at the airport "Nalchik" (NAL) - it is 3 km away from the city (take bus No. 17 or minibuses No. 24 and 17). Here travelers will have a paid VIP-hall with 2 lounges with upholstered furniture, a cafeteria bar (you can order a variety of alcoholic drinks), Internet and TV; hotel; a restaurant "Oasis" (the menu is dominated by Caucasian cuisine, and you can pay for lunch or dinner in cash or by credit card); information desk (the service is provided free of charge); shops and trade kiosks; compartments where you can check in your luggage; a room where mothers can spend time with their children; ATM machines.
What to do in flight?
On the plane, you should think about which of your loved ones to give souvenirs bought in Nalchik in the form of knitted things (handmade products from wool of goats and sheep), crafts made of black-glazed clay and products from colored ceramics, figurines, dishes, paintings, panels made of bronze or leather, daggers and knives (you need a product passport), dried lamb, halva.
Photos