Where to go with children in Prague?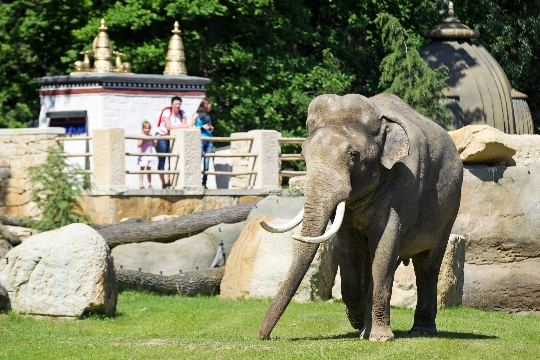 Having decided to go to Prague with the whole family, you can be sure about the quality of children's leisure time. There are many children's entertainment centers, museums and playgrounds in this city. Consider where to go with children in Prague.
Which museums are better to visit
The Czech capital is home to the Toy Museum, which is considered one of the best in the world. There are rare exhibits: old dolls and constructors, furniture and doll houses, etc..
Another great place for children's educational recreation is the Lego Museum «Soukrom Muzeum LEGA». Numerous figures made from LEGO pieces are displayed in a large area. There is also a special room where children themselves play with the designer, creating unique creations.
Where to go with children in Prague to be interesting for everyone? You can visit the Chocolate Museum, where exhibits such as ancient dishes, tools for making chocolate, wrappers, etc. are displayed. There is also a film about how chocolate delicacies are made..
Active entertainment

Be sure to visit the bobsleigh track - an interesting place for an active holiday with the whole family. There is a bobsleigh-rail track with a length of about 800 m. It consists of loops, descents and sharp bends. Children under 8 ride only with their parents.
For fun with the whole family, head to the Prague Aquapark. It offers exciting travel experiences for adults and children. The water park has a diving tunnel, a children's pool, a Finnish sauna, and a pirate ship. For those who love adrenaline-pumping fun, the wind tunnel is suitable «Skydive arena». Unusual impressions are guaranteed for the child. Powerful air currents will keep it airborne. The wind tunnel makes it possible to experience the state of free floating in the air. This attraction is intended for children from 6 years old.
In addition, the mirror maze full of distorting mirrors deserves attention..
By renting a car, you can explore the surroundings of Prague. Nearby is the town of Ostrava, where you should go to get to the Miniuni park of miniatures. On a vast territory, figures of the world's most popular architectural structures are collected: Big Ben, the Eiffel Tower, the Brandenburg Gate, etc..
City children's theaters
A visit to the Minor Children's Theater will help to introduce the child to the world of art. They show a variety of performances: puppet, plastic, musical, etc. From cultural institutions, the Puppet Theater of Speybl and Hurvinek is popular. The repertoire includes performances in eight different languages. Tickets must be purchased in advance, as this theater is always crowded.
Photos