Copenhagen in 2 days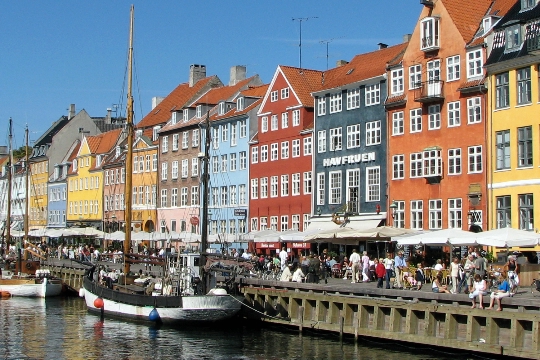 The Danish capital is located on islands and, despite its significant status, does not occupy a very large territory. This allows guests to have time to see Copenhagen in 2 days and get to know all of its most important attractions..
Andersen's heroine
Creating his famous fairy tale, Andersen did not even suspect that the sculpture of its main character would once become a visiting card of Copenhagen. The Little Mermaid was cast in 1913 by the sculptor Edward Eriksen, and the model for her was the prima of the Copenhagen Opera House. The Little Mermaid is located at the entrance to the harbor and her figurine is the number one attraction for the vast majority of Copenhagen's guests..
Old city
You can get around the main architectural monuments of Copenhagen in 2 days even at a very calm pace. All of them are located within the old city, and the 90-meter tower of the Cathedral of the Savior dominates over them. No less popular with guests of the Danish capital are excursions to the Women's Church, which keeps the famous sculptures of the Twelve Apostles by Thorvaldsen under its arches..
Frederick's Church is another landmark of old Copenhagen. Its construction took about one and a half centuries and was completed in the 1890s. The temple is famous for its dome, whose diameter is more than thirty meters and is the largest in the immediate vicinity..
The complete opposite of it in style is the Lutheran church of Grundtvig, which appeared in Copenhagen in the middle of the last century. Walls lined with yellow bricks bear the imprint of a wide variety of architectural styles, from Gothic to Baroque.
Parks, castles, residences
Copenhagen can acquaint curious guests with its famous parks in 2 days. The most famous are Tivoli and Bakken. The first one is almost not inferior in terms of attendance to the famous Disneyland and has been open for recreation and entertainment for more than a century and a half. Bakken was inspired by the city market, where itinerant artists entertained the audience and earned their living from this. Such performances were popular back in the 16th century, and since then the market square has become a respectable and famous amusement park, of which there are at least a hundred..
Once in Copenhagen for 2 days, tourists have time to walk to the royal castle Bernstof and visit the Rosenborg residence, around which luxurious gardens are laid out..  
Photos