Taxi in Narva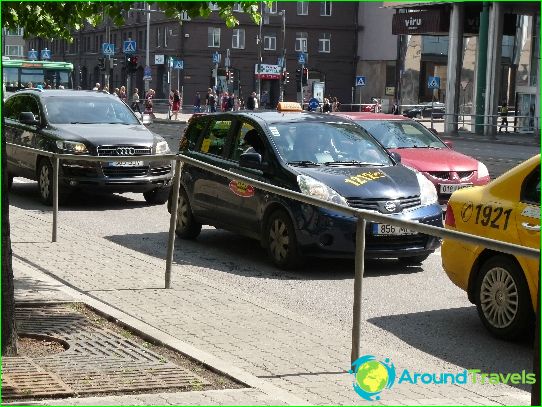 Taxis in Narva are popular with both locals and guests of this Estonian city, because transport services are provided here quickly and around the clock, and their cost pleases passengers with attractive prices..
Taxi services in Narva
There should be no problems with finding a taxi in Narva - free cars can be found at equipped parking lots located in busy parts of the city (in this case, the cost of the trip will most likely be paid according to the meter readings). Another advantage of Narva taxis is that many drivers speak Russian well. Important: upon first request, the driver must give you a look at the operator's card, which contains information about him, and also has his photo (ideally, it should be placed on the dashboard).
You can save a little on transportation costs by ordering a taxi by phone (as a rule, payment for the trip is carried out at fixed prices): (before the number you should dial + 372) 55 000 55, 55 977 977, 50 44 444. It should be noted that the payment for the order auto by phone is not charged.
If you wish, you can use the services of a taxi company "Narva takso" (+ 372 54 568 871) - this company is famous for its large fleet of cars and professional drivers. By contacting this company, you can not only travel around the city and beyond, but also, if necessary, order a service "Sober driver".
If you need to use transport to transport 8 people, the following numbers may be useful to call a taxi: 35 6 35 35, 53 34 03 03.
Taxi cost in Narva
Not sure how much a taxi costs in Narva? Check out the rates for local taxis:
passengers pay 2 euros for boarding;
payment for 1 km of track during the day is made at a price of 1.5 euros, and in the dark - 2 euros;
for waiting, the driver will ask you to pay 17 euros / 1 hour.
On average, a trip around the city costs about 5 euros.
In some taxis, it is possible to pay with bank cards - check before boarding or when calling a taxi through the dispatcher if there is a terminal for accepting cards in the car. Tip: To avoid being fined, local taxis should not be smoked.
If you wish, you can rent a car in Narva with a driver (in this case, you will not have to be distracted by driving, and thanks to an excellent knowledge of the city, drivers will drive you to your desired destination without traffic jams) - on average, customers are asked to pay 15 euros for an hourly service. But if you plan to travel outside the city, then the cost of the service will be calculated according to the following scheme: 7 euros / hour + 0.15 euros / 1 km (paid parking is paid by the passenger during the rental period).
Are you planning to get to know Narva and its surroundings better? Use taxi services - it is profitable and convenient.
Photos of taxi in Narva