European resorts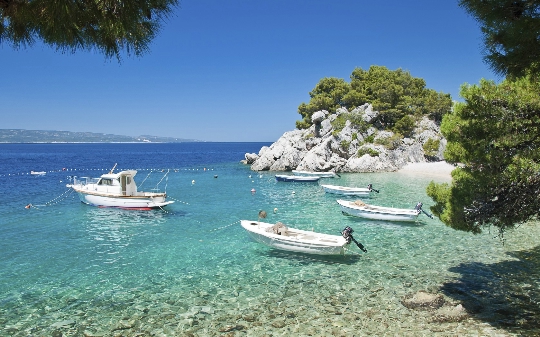 The Old World is one of the favorite vacation spots for Russian tourists. It's no joke, because in such a small space millions of unique exhibits of the best museum expositions of world importance have been collected, the fastest and most professional ski slopes have been laid, thousands of comfortable hotels have been built, and beaches on the shores of several seas at once attract with clear waters and excellent infrastructure. Choosing cities and resorts in Europe as a vacation destination, the traveler does not risk anything. He knows he will get a quality rest surrounded by nice sights and civilized people..
Three whales of the Old World
All resorts in Europe can be divided into three large groups, each of which has its own adherents and admirers. However, fans of this tourist destination most often prefer to relax, recuperate and gain strength, having the cherished Schengen in their passport, and in mind - a pretty resort for every season:
The beaches of Europe are hundreds of kilometers of perfect sand and good sea, the quality and purity of which is vigilantly monitored every minute. A popular and prestigious award - the Blue Flag Certificate was invented in Europe, and many beaches in Italy and France, Croatia and Greece, Slovenia and Spain have it to their credit. European beach resorts are an example of high comfort and customer care. Their infrastructure allows adults and children, romantics and pragmatists, party-goers and hermits to relax on the sand of the Mediterranean, Baltic and other seas without any problems.
Alpine skiing and snowboarding is a subject of interest for those guests of Europe who prefer to maintain their athletic shape in winter. For them, the best rest is the wind in the face on the mountainside and adrenaline over the edge on the "blackest" slope. For such travelers, the Old World has prepared hundreds of kilometers of trails of various difficulty levels, magnificent mountain landscapes, pep from dusk to dawn and the opportunity to spend time interestingly off the piste in cozy alpine villages with a glass of grog in the company of like-minded people.
Balneological and thermal resorts in Europe are waiting for those who look after their health and prefer treatment on the waters to all other medical methods to stay young and beautiful. The endless number of treatment programs of the thermal spas of the Old World allows you to choose an individual path for each guest, and the high professionalism of European doctors, cosmetologists, nutritionists and psychologists leaves no chance for illness, depression, or bad mood.
Photos