Berlin in 2 days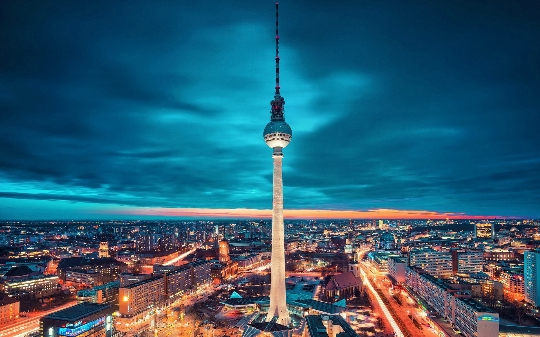 The rich architecture and interesting history of the German capital attracts a great number of tourists to the city. Seeing the Bradenburg Gate and the Reichstag, admiring the Cathedral and wandering through numerous museums and galleries is a minimum program that can be implemented in Berlin in 2 days..
Gates to the city
The symbol of the German capital, the Bradenburg Gate was erected in the city center at the end of the 18th century. For a long time they served as the border between West and East Berlin, divided after the Second World War, and then acted as a tangible embodiment of the idea of ​​reunification of the country for all Germans..
The gate leads to old Berlin, one of the most valuable buildings of which is considered to be the Cathedral. It stands proudly on the Museum Island, and its construction was completed at the beginning of the 20th century. The cathedral serves as the main Protestant church in the country, its height exceeds 110 meters. The dome of the temple is made of Silesian granite, in front of the cathedral there is a park of unique beauty.
War reminder
The Second World War shook Berlin and many of its buildings were destroyed by bombing and shelling. Among them is the Church of Emperor Wilhelm, the ruins of which are preserved on the Breitscheidplatz square as a reminder to descendants of the horrors of war. The new temple built nearby is famous for its glowing blue glass. One of the relics kept in the old destroyed church is a drawing of a military doctor who fought at Stalingrad. The reverse of the card depicts a woman with a baby in charcoal. The relic bears the name of the Stalingrad Madonna.
City of parks
Going to Berlin for 2 days, you can plan a walk in any of its many parks. The most famous is the Great Tiergarten, which has a history of at least five centuries. Once they hunted and rode horses here, but today a green oasis is not only the lungs of the city, but also a memorial place. The park is home to the famous Victory Column, crowned with an eight-meter sculpture of the goddess Victoria. After overcoming 285 steps and going up to the statue, you can see Berlin from a bird's eye view.
In the equally famous Treptow Park, the most significant building is the Soviet War Memorial with a sculpture of a soldier. The warrior-liberator is holding the rescued girl in his arms, and the sword cutting through the fascist swastika serves as a symbol of liberation. Several thousand Soviet soldiers who died during the war are buried on the territory of the memorial.
Photos