Shopping in Berlin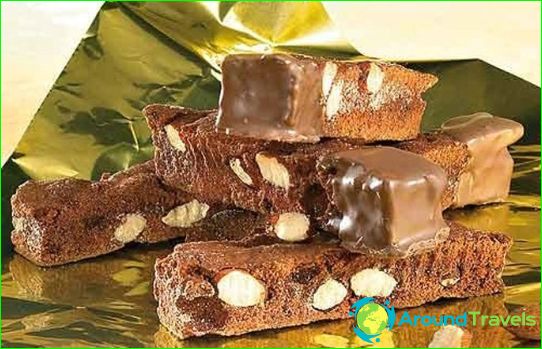 Even if shopping is not your main purpose of visiting Berlin, you still cannot leave this city empty-handed. The reason for this is the abundance of various retail outlets, where products from popular and affordable brands to luxury brands are presented. In this city, you can update your wardrobe without spending a fabulous amount. A variety of all kinds of goods and souvenirs will surprise any shopaholic, and sometimes even lead to a dead end. Therefore, if you ask yourself what you can buy in Berlin, it is better to sketch out a list of possible purchases in advance..
Popular shopping in Berlin

Clothing. In Berlin, there is an opportunity to purchase clothing from youth brands and well-known world brands at prices that are significantly lower than ours. At the same time, there is such a nice bonus as tax free for tourists. The assortment of the offered goods is very wide and extraordinary, this fact will especially delight fans of the avant-garde. It is worth noting that despite the fact that Germany is not at all «fur coat» country, prices for furs and sheepskin coats are much lower than in chain stores in Russia.
Clock. In Berlin, you can buy high-quality reliable watches from well-known brands at an affordable price. Here you can even bargain in large chain stores and get a good discount..
The latest models of technology. In Berlin, you can buy a phone or an iPhone of the latest model, which is not yet on sale in Russia, if you make an order beforehand. The purchase can be made in official brand stores, specialized electronic markets, in a shopping center or via the Internet..
Works of art and antiques. There are many art galleries in Berlin where you can buy works of famous artists. There are also many handicraft and ceramics sales exhibitions. Interesting and unique items can be purchased at antique shops and flea markets.
Porcelain. German porcelain is famous all over the world and belongs to the elite class. Such dishes can be passed down from generation to generation..
Souvenirs. In addition to T-shirts and mugs, you will find many extraordinary souvenirs. You can buy pieces of the Berlin Wall, painted in different colors, porcelain or ceramic bear figurines - symbols of Berlin, key chains and magnets with a man «Ampelmann», typical Berlin car models «Trabant», as well as edible souvenirs as confectionery and chocolate.
Photos of shopping in Berlin