Hong Kong Outlets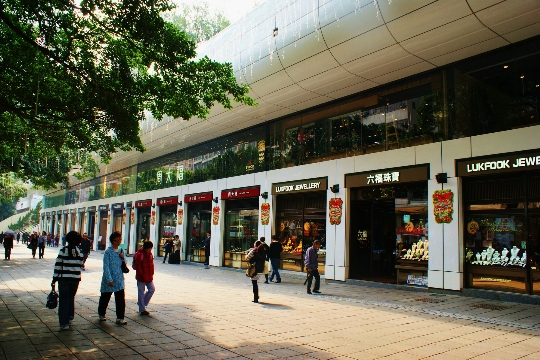 Hong Kong, a special administrative region of China, is a shopaholic's paradise. Even not too cheap prices for hotels and air tickets here do not hold back the influx of Russian travelers who want to wander through the outlets of Hong Kong, its boutiques and department stores and become the proud owner of an inexpensive and fashionable wardrobe. Traditionally, shopping in Hong Kong begins with the purchase of a new suitcase. So you can conveniently move around the shopping center, especially since the new clothes will still not fit into the existing luggage..
Useful little things
Hong Kong is known as the world exhibition capital. Demonstrations of achievements in various areas of the national economy are constantly held here. At such exhibitions you can buy the best new items of electronics, jewelry or fur coats much cheaper than anywhere else..
Hong Kong's outlets are located in the outskirts of the city, and therefore it makes sense to look for a hotel near the place of the intended shopping, so as not to waste time on long journeys around the huge metropolis.
Megamall in Chinese
The twenty-eight floors of Hong Kong's most popular outlet, Horizon Plaza, is home to seven hundred shops and boutiques that house global brands such as Polo Ralph Lauren, Marni, Vivienne Westwood, Yohji Yamamoto and Jimmy Choo. In addition to men's, women's and children's clothing, this Hong Kong outlet offers visitors electronics and home furnishings, antiques and toys for children. All goods are made in full compliance with production standards, but have a discount from the initial cost, often reaching 80%.
The infrastructure of Horizon Plaza is thought out to the smallest detail. Here, each product has its place, brochures with detailed navigation are issued at the entrance, and a sufficient number of comfortable and spacious dressing rooms allows you to shop quickly and efficiently..
Each boutique has an additional system of bonuses and discounts, but it is best to visit this Hong Kong outlet on Friday. On Thursday evening, the assortment is updated, and on Saturday it gets too crowded, because local fashionistas also prefer to spend their day off in search of a new and beautiful thing..
And if suddenly bad weather...
Citygate Outlets is an equally popular Hong Kong outlet located next to the international airport. Three floors of the shopping paradise are dozens of pretty shops where you can buy branded items at half price or even cheaper. An additional 20% discount awaits those who are willing to pay for three or more items, and the supermarket on the ground floor sells fresh produce and ready-to-go food at the most pleasant prices in the metropolis..
Photos