Independently to Hungary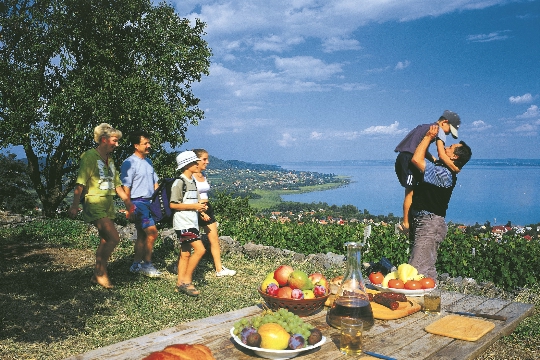 Czardas, goulash and violin are already enough to make you want to go to Hungary. There are also thermal springs, amazing natural landscapes and the parliament building, which will always thrill fans of the neo-Gothic style. On your own in Hungary, you can taste Tokay wines and go to the operetta, learn how to cook paprikash and relax in open healing baths, even in the midst of Christmas frosts.
Entry formalities
As part of the European Union, Hungary requires a Schengen visa from Russian citizens to enter its territory. The set of documents for it needs a standard one, individual travelers traditionally have to present hotel reservations for the entire stay and medical insurance.
Direct flights to Budapest are operated by a Russian airline, and it is easy to get to the capital of Hungary via Kiev by train.
Forints and spending
The currency of Hungary is forint, and you can exchange dollars for it at any branch of the bank. Hungarian outlets, restaurants and hotels accept credit cards well, and terminals for withdrawing cash from them can be found everywhere, even in the outback.
Independently in Hungary, you will not have to overpay either for housing or for food - this country is truly an oasis of pleasant prices and a reasonable combination of "price-quality" throughout the Old World:
The cost of a large plate with a hot dish in a cafe in Budapest starts from 2200 forints, snacks and salads are half the price, a dessert will cost 400-500 forints.
The price of a ticket for one trip in public transport in the capital is 350-400 forints, but it is much more profitable to buy passes for a day, a week or 14 days, which are sold in special machines at the metro station. Do not buy tickets from the driver at the entrance to the bus - this is at least a quarter more expensive than at ticket offices and vending machines at stops.
The Budapest Card Tourist Card, bought in the capital, will help a traveler who has come to Hungary on his own to significantly save on travel and entertainment..
A bed in a modest hostel will cost no more than 7,000 forints, and prices for private rooms in a hotel with a private bathroom start at 10,000 forints..
When converting currency, ask if there is any commission charged at the exchange office. There are many exchangers in Hungary where you do not need to pay anything for the service..
The cheapest gasoline can be bought at gas stations at Auchan stores. It is profitable to rent a car in Hungary on your own if you travel even with a small company. (All prices are approximate and shown as of August 2015).
Photos