Resorts of Indonesia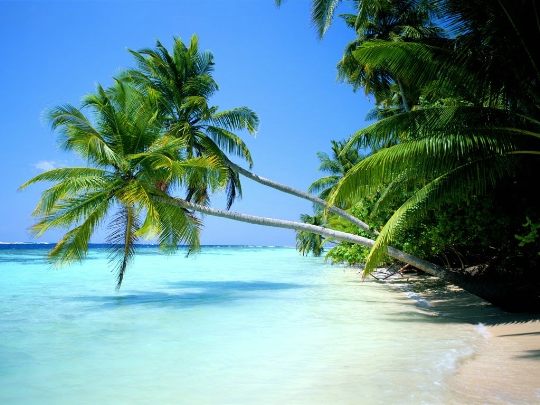 Thirteen thousand islands of fabulous Indonesia are spread out on the very border of two great oceans. Here you can meditate for hours on deserted morning beaches, enjoy magnificent landscapes, admire the waves rolling on the white sand, and savor the juicy and fresh fruits that this generous land gives birth to in abundance. The resorts of Indonesia have long been mastered by Russian travelers and even their names - Bali, Lombok or Kuta pleasantly caress your ears...
For or Against?
Traditionally, the choice of a vacation destination for any traveler begins with an assessment of priorities. What is more important: a short flight or exotic, economical accommodation or a comfortable hotel room, privacy or the opportunity to actively and have fun?
When choosing a resort in Indonesia, it is important to understand that the journey here is not short, and a twelve-hour flight will be difficult for young children or elderly tourists. But for active youth or middle-aged people, the beaches of this exotic country will not seem too distant, and the time difference will not become an obstacle for a comfortable stay..
By the way, exoticism is also not to everyone's taste, but in the resorts of Indonesia there are enough comfortable hotels, where everything is quite European, and cozy restaurants, in the menu of which you can always find dishes adapted to Russian priorities..
Always in the TOP
Russian travelers got acquainted with the most favorite resorts of Indonesia for a long time and since then, tickets for regular flights of various airlines are often booked by compatriots:
The leader of the Indonesian tourist pedestal is the island of Bali. There is everything that the soul of a weary traveler can wish for. Comfortable hotels are located both along the beach and in cozy seclusion. Luxurious and varied landscapes do not let the eye get tired during interesting excursions, and a thousand local temples are the subject of constant delight of fans of exotic architecture.
Lombok, on the other hand, is not so crowded and is chosen by those who prefer solitude and meditation. This exotic island is also famous for its massage parlors and spicy food in restaurants. The latter should be borne in mind when making an order to a waiter, because even the very name of this island resort in Indonesia means "chili pepper" in the local language.
The hotels built in the national style on the Bintan and Batam islands attract travelers who collect beautiful photos on their trips. Even an ordinary restaurant is brightly and unforgettable here. These resorts in Indonesia are famous for their spa centers, where, in addition to pampering, guests are offered special relaxation courses. The islands are equipped with ideal golf courses, and the service is of a particularly high level.
Holidays in Indonesia

Photos