Iran Airports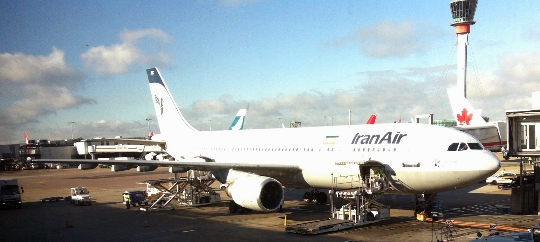 In recent years, Russian travelers have increasingly turned their attention to the lands of ancient Persia. A rich cultural heritage and an abundance of architectural monuments make excursion routes around the country especially attractive, especially since direct flights of Aeroflot and IranAir from Moscow, and a variety of connecting flights - via Istanbul, Dubai, Baku, Vienna or Frankfurt allow landing at Iranian airports without interference. ... Travel time excluding transfers will be about 4 hours.
Iran International Airports
In addition to the capital, several Iranian airports have the right to receive international flights:
The airport in the north-east of the country near the city of Mashhad is the second busiest. The air harbor annually serves over 8 million passengers and operates flights to many cities in Iran and more than 30 to Asia, the Middle East and Europe..
Iran's international airport is located in the north of the country in Tabriz, where passengers arrive from Istanbul, Kayseri, Adan, Dubai, Tehran, Baghdad and Izmir. It is not very popular with foreign tourists, but with a transfer here you can get to other regions of the country. It is easy to find out the necessary information on the website - tabriz.airport.ir.
Bandar Abbas Airport in the south receives flights from all other air ports in Iran and aircraft from Doha and Dubai. The city where the airport is located is a large Iranian port and the bulk of the passengers are businessmen who trade with Iranian companies..
Metropolitan direction
Direct flights connect the Moscow Sheremetyevo airport with the Iranian air port. Imam Khomeini. The city in which the airport is located is the capital of the country, Tehran, and the passenger terminals are 30 km away from the business center. Transfer to the city is available by taxis, buses and rented cars, the rental offices of which are located in the arrivals area. Taxis should be ordered at special counters or make sure that the car is licensed and equipped with a taximeter. The official website of the airport with details of the flight schedule and infrastructure operation on the website - www.ikia.ir.
The former Iranian international airport Mehrabad, in connection with the construction of a new one, began to receive and send only domestic flights. Terminal 2 serves Iran Air flights, and Terminals 3 and 5 are launched during the hajj, when the load on the airport. Imam Khomeini is growing exponentially. Details about the operation of the air harbor on the website - www.mehrabadairport.ir.
To the secrets of ancient Shiraz
This city in the southwest of the country is one of the main treasures of ancient Persian culture. Shiraz Airport receives daily scheduled flights from major cities in the Middle East, including Istanbul and Dubai.
Two of the four terminals of the air harbor are intended for the needs of passengers on international flights. From here, aircraft depart to Antalya, Sharjah, Dubai, Muscat, Doha, Istanbul and many more major cities in the region..
Photos