Mashhad metro: diagram, photo, description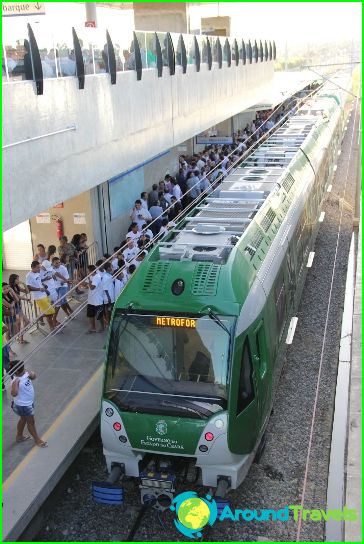 The metro of the Iranian city of Mashhad is a public urban transport system, which is a light metro line. She became the second in the country after the capital. It is also called the city railway..
Mashhad Metro was opened in April 2011. Today it is represented by the only line so far, but there is a project for the construction of at least two more lines. The length of the first line of the Mashhad metro is 19 kilometers, and passengers can use 22 stations to enter, exit and change to other urban transport.
The construction of the Mashhad metro began in 1999. Half of the tracks are in underground tunnels, the rest is built on the surface. The train covers the entire route in half an hour. Terminal stations of Mashhad metro - Nakhsiri district, located on the eastern outskirts of the city, and Vakilabad district in the southwest.
The second line of the Mashhad metro is being built at a fairly fast pace. It will connect the northern suburbs of Kosang with the southern districts of Tabarsi. Its planned length will be 14 kilometers, 12 stations will serve passengers..
Mashhad Metro tickets
Travel on the Mashhad metro is provided by low-floor cars manufactured in the PRC. You have to pay for travel at automated ticket offices, and tickets will have to be kept until the end of the trip.
Photos of Fortaleza metro