Jerusalem suburbs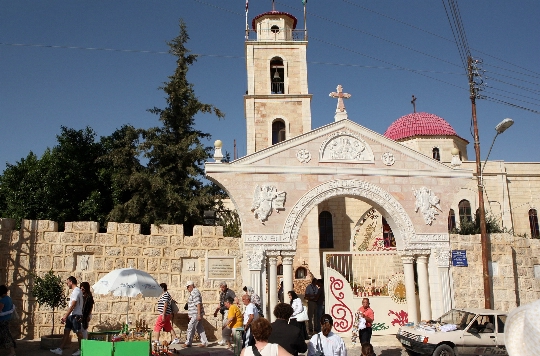 The capital of Israel is not for nothing considered one of the oldest cities in the world. According to archaeologists, these lands were inhabited already in the 4th millennium BC, and the history of the center and suburbs of Jerusalem keeps dozens of attacks, sieges, destruction and conquests..
From the Nativity of Christ
The most famous suburb of Jerusalem is a place especially revered by Christians around the world. Jesus Christ was born in Bethlehem, and this city in the Palestinian National Authority receives hundreds of thousands of pilgrims from all over the world every year. It was here that the Magi saw the star announcing the birth of the Savior, and the streets of Bethlehem witnessed the massacre of babies described in the Bible..
Romans and crusaders, Ottoman and Egyptian armies came to Bethlehem, it changed hands many times and its current status is also very ambiguous..
In spite of everything, the locals, being mainly Muslims, are very respectful of Christian pilgrims. All believing Christian tourists who find themselves in this suburb of Jerusalem consider it their duty to visit the Cave of the Nativity, over which a temple was erected in the 6th century..
The basilica has functioned continuously throughout all the centuries of its existence. It is listed as a UNESCO World Heritage Site. The baby's birthplace is marked with a silver star, and magnificent Byzantine mosaics are preserved on the floor and walls. The Orthodox Bethlehem icon of the Mother of God is revered as miraculous and is located at the southern entrance to the basilica.
The city of palm trees from antiquity
Jericho, 30 km northeast of the capital of Israel, is another ancient city that has existed for at least eight millennia. Many historical and biblical sights are concentrated here, among which there are very significant ones:
Eight-meter tower, erected, according to the most conservative estimates, in 7300 BC.
City walls dating back to the Bronze Age, giving rise to the history of the Jericho trumpets.
Ruins of the winter palace of Herod the Great.
One of the oldest synagogues in Israel with Byzantine mosaics, built in the 1st century BC.
Forty-day Mount Karantal, where Jesus tempted by the devil fasted and the Monastery of Temptation.
Fig tree of Zacchaeus, who became the first Christian bishop in Palestinian Caesarea.
Getting to this suburb of Jerusalem is easy by bus or shuttle that departs from the bus station of the capital.
Photos