Prices in Tel Aviv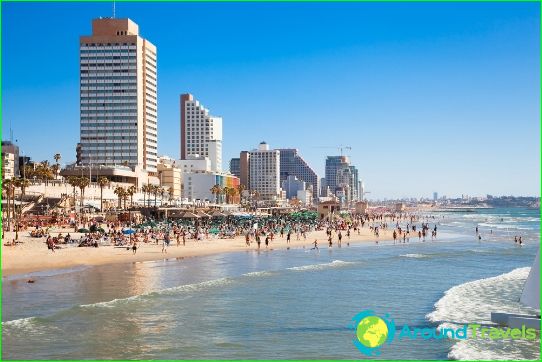 Tel Aviv has all the possibilities for an eventful vacation. Tours to this city are chosen by people who seek to plunge into the world of oriental exoticism. Here everyone will find something to their liking. In the city, beach and educational recreation, shopping and other entertainments are possible. Gradually, it turns into a popular tourism center. Consider what are the prices in Tel Aviv for travel services. The national currency of the country is the shekel.
Residence
Numerous hotels of different categories are presented to tourists. You can rent a comfortable room in a luxury hotel or a budget hotel. A standard room in a Tel Aviv hotel will cost 200 shekels per person per day. Accommodation prices in budget hotels are very affordable. In this city, you can rent an apartment for $ 150-200 per day. Tel Aviv has hostels and budget hostels. The best hotels in the city are located in the coastal zone. They offer comfortable rooms and a lot of additional services: SPA, beauty salons, massage, etc..
A tour to Tel Aviv for 7 days costs about $ 900. The most advantageous offers are made to holidaymakers in winter. The peak tourist season is in August. At this time, housing prices literally skyrocket. The off-season is the period from November to February. Hotel rooms are getting cheaper.
sights
Sightseeing tours are inexpensive. For $ 100 you can see the main interesting objects of the city. Many attractions are free to watch. Therefore, cognitive walks around the city will not be very expensive for you. There are museums and exhibitions in the city.
Numerous bars, nightclubs and discos await vacationers in the evenings. Nightlife entertainment is expensive. The most exciting adventures await those taking advantage of the combined tour. They visit cities such as Netanya and Jerusalem, as well as the Dead Sea area..
Where to eat for a tourist
The cheapest snack is on the street. A cup of coffee can be ordered for 70 rubles. Tourists usually have breakfast at the hotel. If the price of the voucher does not include breakfast, then you can eat in any restaurant located near the hotel. A budget breakfast will cost $ 5-10. In the city's restaurants, the cost of food is high. You can dine inexpensively in restaurants remote from the beach area. Lunch can include dishes such as falafel, hummus, etc. The cost of a lunch with national dishes is $ 10-15.
Tel Aviv (Israel)

Photos