Airport in Cagliari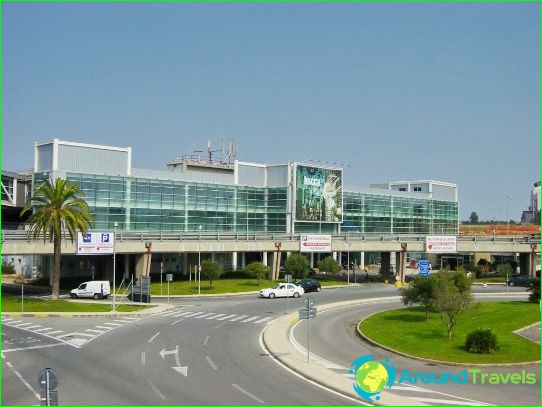 The Italian island of Sardinia has 3 airports, the largest of which is the airport in Cagliari. Locals often refer to the airport as Aeroporto Mario Mameli. It was opened at the end of the 30s of the last century and during its history has become the main airport of the island of Sardinia.
More than 3.5 million passengers are served here annually. The airport is small, therefore it has only one runway, 2804 meters long, and one terminal. Throughout its existence, the airport, of course, has been modernized more than once, but the expansion of the territory did not occur..
The airport in Cagliari is connected by air with many European cities. There are seasonal flights from Moscow, operated by Gazpromavia and Meridiana airlines. Also, a large number of flights are served by the large low-cost company Ryanair..
Services
The airport in Cagliari offers its passengers all the services they need on the road. Unfortunately, you won't be able to find a large number of cafes and restaurants here, but there are still eateries..
The shopping area is also quite small, but there is a range of products. Here you can find souvenirs, gifts, cosmetics, perfumes, food, etc..
For passengers traveling in business class, the airport offers a separate waiting room with an increased level of comfort.
Of course, there are ATMs, bank branches, currency exchange, post office, luggage storage, etc. Also, on the territory of the terminal there are tourist bureaus that will help determine the questions that have arisen about spending time in the country..
The airport staff is polite enough, many speak several languages, so it will not be difficult to solve the problem..
How to get there
The airport is located about 5 kilometers from the city center. Buses leave from the airport every 30 minutes, the ticket price will be around 4 euros. The city center can be reached in 10 minutes. Buses do not work at night.
In addition, you can use a taxi, however, here it is the most expensive type of transport. Often, tourists rent a car and get to their destination on their own.
Alternatively, you can order a transfer car. The driver will wait for passengers at the airport and take them to the desired point in the city. This service is sometimes cheaper than a taxi.
Photos Cagliari airport