Coat of arms of Kyrgyzstan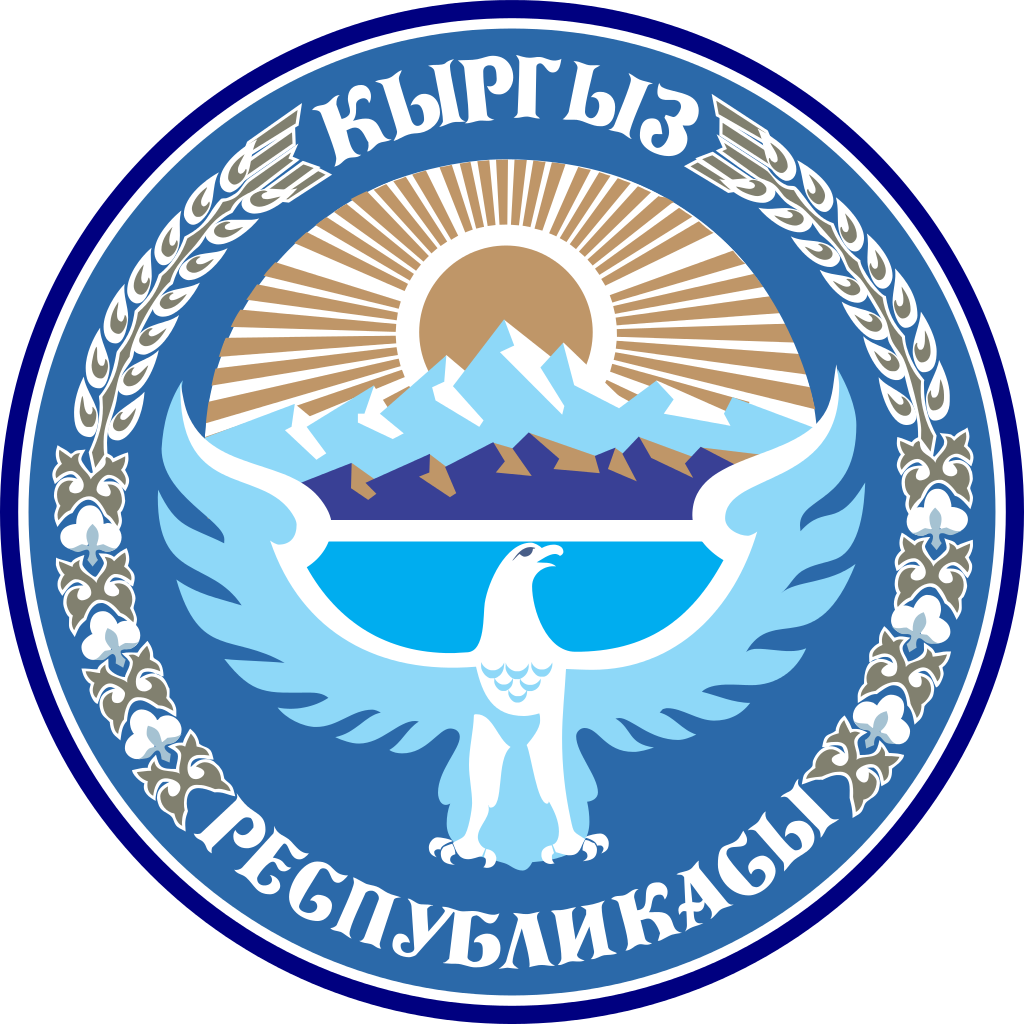 A wonderful mountainous country for many Russians remains a kind of mystery. Once it was part of the Soviet Union, now it is an independent independent state. This is evidenced by its main symbols, including the coat of arms of Kyrgyzstan, the flag and the anthem..
National symbols
The main emblem was adopted at a meeting of the Supreme Council of Kyrgyzstan, and this important event for the country took place on January 14, 1994. Those now distant years became a turning point for all the Union republics, which at once went to «free swimming». During these years, they learned to be independent, self-reliant, to build relationships with former neighbors in a new way and look for new partners..
Developing your own state symbols is also related to finding your own national «I», identification among the states of this small planet, determination of their place in the modern world. It was these tasks that the Kyrgyz artists S. Dunabaev and A. Abdraev set themselves when they began to develop a new draft of the state emblem. There was a place for the main natural attractions, and the bright representatives of the local flora and fauna, and world symbols.
Among the elements of the coat of arms of Kyrgyzstan prominent places are occupied by: white gyrfalcon; Ala-Too mountains; Issyk-Kul lake; rising Sun; a wreath of wheat ears and stylized cotton bolls; inscription. Each of these elements plays an important role in creating a holistic image of the country, at the same time carries a deep semantic load..
Eternal beauty of nature
When creating the main state symbol, the authors could not do without unique natural objects that make up the glory and pride of Kyrgyzstan. First of all, this refers to the famous Issyk-Kul Lake. For local residents, this is a sacred natural monument for guests of the country - one of the main attractions that must be seen without fail. On the coat of arms, the lake is a symbol of inexhaustible vital energy.
The Ala-Too mountains are another important object on the map of the country, created by nature itself. Snow-white peaks on the coat of arms are symbols of purity of thoughts, spirituality. In shape, they resemble the traditional headdress of the Kyrgyz..
The sun, appearing in all its glory, symbolizes abundance, wealth of natural and human resources, in a broader sense - the infinity of being, eternal life.
Photos