Car rental in Lithuania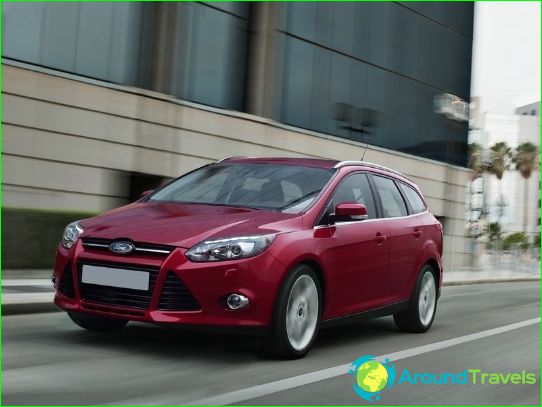 Traffic rules in Lithuania practically do not differ from European ones. The state of the roads in the country is now the best if you take Eastern Europe. You will immediately feel it, as soon as you cross the border. At the same time, not all roads are in excellent condition, but you can also drive along the main roads of Lithuania in order to please yourself. The Lithuanian road network stretches over 21,000 km. The hard surface is approximately 13,500 km. The toll for using the roads is taken only from trucks or buses with a capacity of more than 8 seats. Cars ride for free.
Over the past two years, Lithuania has learned to keep up with its partner countries in the European Union in the issue of car rental. There are several dozen companies in Vilnius, Kaunas, Klaipeda, Palanga and other cities where car rental services are widespread. And if you rent a car in Lithuania, you can drive it to Latvia or Estonia. Moreover - hand it over to a local rental company already there..
Features of car rental
The average cost of a car rental in the country is 30-80 euros, it depends on the season, as well as on the conditions of insurance, from the city and, of course, from the car model.
Many companies organize the delivery of cars to any place in Lithuania, moreover, they have a form on their websites that you can fill out and book this or that car in advance. The points where car rental is carried out in Lithuania, owned by some companies, are also located at the airports of Vilnius, Palanga and Kaunas. We also offer car rental with a driver.
When making a car rental, you need to pay attention to all the conditions of insurance. Each company has its own terms and conditions. Sometimes, when establishing your fault in an accident, they may deduct from you up to half of the entire sum insured.
It is important to find out from the company the type of fuel that they filled into the tank of the car, at the same time it is necessary to make sure that there is no damage to the car. It would be useful to inquire about the availability of an emergency telephone number from the company.
Large car rental companies in Lithuania are often represented by international holdings: Europcar, Litinterp. At the same time, it is worth paying attention to small representatives of the Lithuanian market: their conditions are often much more favorable than those of large operators..
It is important to pay attention to traffic rules. Here they are pretty tough. For example, you can not get rid of only a fine for speeding. What to say about drunk travel.
Photos