Holidays in Lithuania in April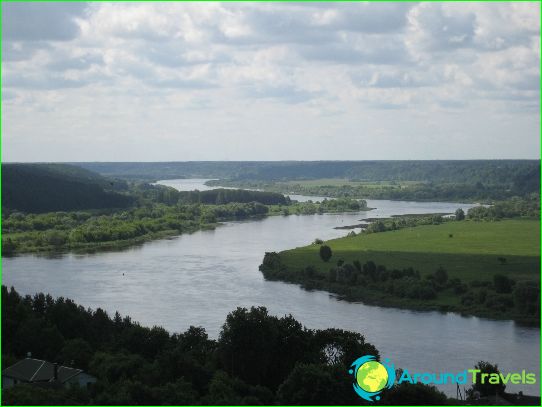 The mild, cool Lithuanian climate suits almost everyone without exception. You can visit this small European country almost all year round, choosing one or another holiday destination. Spring has its advantages. Drops, blue sky, bright sun, awakening of nature - these little joys help to improve the mood of the traveler who has chosen Lithuanian landscapes. The best impressions of excursion programs and tourist routes will be given by a vacation in Lithuania in April.
Weather in Lithuania in April
The second month of spring is actively moving towards warmth and sun. The thermometer column happily takes off on some days up to +20 ° C. Thus creating a good mood for vacationers.
Night temperatures can drop to +7 ° C. This is not a hindrance for an experienced tourist who will find something to do in the evening or at night, for example, getting to know the local cuisine in numerous restaurants..
A gastronomic journey through history
Since the weather conditions in April in Lithuania are very changeable, you should be prepared to change the route of the walk. Traveling Lithuanian restaurants and cafes is another way to get to know the country. And many mysterious pages and delicious discoveries can be made here..
The highlight of Lithuanian cuisine is the world famous zeppelins, small or huge dumplings made from stuffed potatoes. By the way, this dish does not have such a long history, it is named after the famous airships, as it very much resembles them in its shape..
Experienced tourists are advised to bypass pretentious establishments, where, to please visitors, they have long since departed from the original recipes. You should choose small, home-made restaurants for relaxation, where everything is cute, cozy, tasty.
In addition to the selected zeppelins or other Lithuanian delicacies, you should definitely choose beer that is very well brewed in this country. Many small breweries across the country are ready to host a tasting for any adult tourist.
Magnificent Trakai
For the April gastronomic pleasures, one should not forget about spiritual food. Therefore, in between breakfast and lunch, you should go to see the sights of the famous Trakai Castle. It was here that the rulers of the Grand Duchy of Lithuania made their residence in the Middle Ages. The main purpose is the defense of territories. This only island castle in Europe is now breaking records for attendance..
Vacation photos in Lithuania