Mauritius prices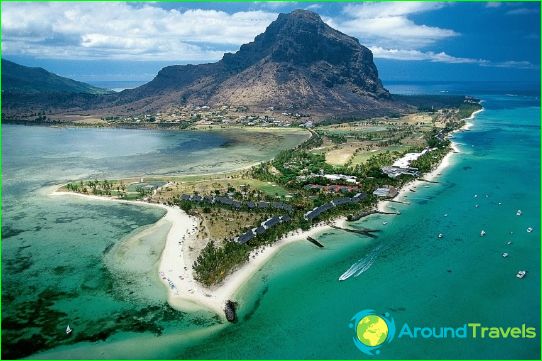 In the Indian Ocean, in tropical latitudes, lies the alluring island of Mauritius. It is called one of the best resorts in the world. Prices in Mauritius are different, it all depends on what level of rest the tourist needs.
Within the Republic of Mauritius, the national currency is used - the Mauritian rupee. If we consider the prices for accommodation, excursions and restaurants, then they can be designated as high. Vacationers looking for a budget holiday make reservations in advance, use public transport and eat at inexpensive cafes. If you are looking for a luxury holiday, there are many upscale hotels in Mauritius. They offer deluxe rooms and perfect service. Bungalows are cheaper. Renting a 4-bedroom villa costs 200 euros per night.
Many hotels on the island belong to large hotel chains: Naiade Resort, Sun International, etc. Such hotels occupy large territories and offer guests additional services: diving lessons, spas, golf lessons, children's clubs, etc. Room rates are high. Smaller hotels are slightly cheaper. You can rent a room there for 50-120 euros per day. There are guest houses and apartments in Mauritius. Renting the whole house will cost about 1500 euros per week. In autumn, housing prices are reduced, as during this period the flow of tourists decreases.
What to do on vacation
Travel agencies offer coastal walks, mountain tours, bus trips. Here you can order an excursion for every taste. There are a lot of scenic spots on the island. Mauritius is renowned for its natural, cultural and historical attractions. Fans of outdoor activities are attracted by hiking in the rainforests of Mauritius, sailing along the lagoon. Prices for excursions depend on the route, duration, type of car, guide's working hours and the cost of entrance tickets to the parks. The cost of deep sea fishing is $ 250-550. An underwater trip in a bathyscaphe helmet costs about $ 30. An excursion with a visit to an extinct volcano will cost $ 50.
Food prices
There are many bars, restaurants and cafes in Mauritius. Their prices are different, depending on the level of the establishment. In a typical cafe, a cup of coffee costs about Rs. 90. In fast food establishments you can buy food for 150-200 rupees. You can dine at the restaurant for 100-400 rupees. Dinner at a prestigious restaurant costs 1000 rupees for two.
Photos