Cost of living in Montenegro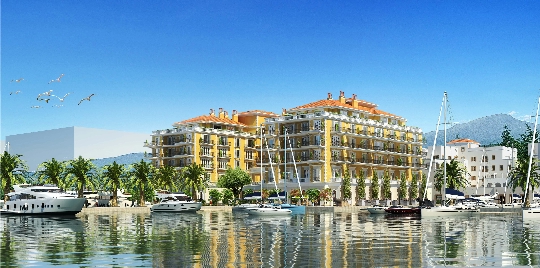 Many Russians have understood an important thing - in order to relax on the warm sea, it is not necessary to travel far away. Paradise can be found in neighboring countries, for example, in the same Montenegro or Croatia. And the cost of living in Montenegro will be much lower than in popular Spain. And there are plenty of conditions for a wonderful holiday.
Where to live and how to live?
One of the main arguments in favor of rest in Montenegro is low prices for accommodation with a sufficiently high quality of service. Hotels in the popular resort of Budva are slightly more expensive, the lowest are in Ulcinj.
Today Montenegro can offer its guests luxurious five-star hotels with catering, excellent service and additional services, a single room can be found for 200 euros. Although there are not so many of them in comparison with four-star hotels, in which the cost of a single room is in the range of 120-250 euros. Such hotels are found on the territory of the country much more often, they are more popular with tourists, since the cost is much lower, and the difference in interiors and services is insignificant. Hotels of this format offer their clients:
accommodation with breakfast included;
half board (dinner is added);
famous type system «all inclusive» (for the wealthiest tourists).
And yet the most popular are 3 * hotels (the cost of single rooms varies from 60 to 90 euros). Many of them have cozy interiors, good service and prices that please not too wealthy foreign citizens..
Apartments in Montenegro
This option is also popular in Montenegrin resorts, as many of the holidaymakers dream of more freedom of action, without being tied to the schedule of the hotel. In addition, the apartments allow you to relax almost at home, as the owners strive to make the rented housing comfortable and cozy. Some even invite designers to decorate rooms..
Luxury villas
Probably each of the tourists arriving on the Adriatic coast looked with envy at the snow-white villas. Meanwhile, some of these beautiful complexes are for rent. In order to get full ownership of the villa, you will need a certain amount of money. There is also a more budgetary option for accommodation in such a chic place, when not the entire building is rented, but individual rooms.
And even here you can find affordable prices, but the villa will not impress with the interior interiors, and the road to the sea, most likely, will take a certain amount of time..
Montenegrin resorts
Most often, tourists choose one of the small towns of the Budva Riviera for recreation. Here you can meet a company of students who passed the exam, a sedate family, and a mother with kids enjoying the sea and landscapes..
The central resort - Budva, gathers young, active, mobile tourists under its wing. They should be ready to have fun and dance all night long, and spend the day on the beach in bliss and relaxation or playing sports..
The resort villages with the beautiful names Milocer and Sveti Stefan are located nearby. They are islands of tranquility and silence, delight with superbly arranged beaches and small cozy cafes on the coast. Vacation prices here are higher than in Budva, but many tourists are willing to pay for comfort and luxury. For example, 3 * hotels offer tourists single rooms at a price of 50 to 100 euros per day, booking a villa will cost 250-400 euros.
Photos