Holidays in Montenegro in June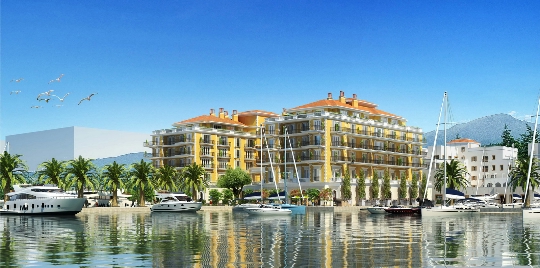 The name of this country, romantic and mysterious at the same time, leaves no guest indifferent. Those who come here dream of seeing this very Black Mountain and hearing mystical stories associated with it. Meanwhile, this small European state is very proud not only of its name, but also of wide opportunities for tourists..
Holidays in Montenegro in June will allow you to get down to beach idleness and open the swimming season. Tourists who choose the first month of summer to relax in this country receive as a gift the clear waters of the Adriatic Sea and fairly free beaches, since the high season is still ahead.
Climatic conditions and weather in June
Locals praise the mild Mediterranean climate on the coast. Because thanks to this, in the summer they do not remain without work and have the opportunity to replenish their financial reserves, giving tourists the best rest in return..
The northern part of the country is dominated by a temperate continental climate, which creates optimal conditions for organizing educational tourism..
It is possible that the first month of summer in Montenegro is the most comfortable for relaxation, the temperature column walks around the +25 ° C mark during the day, slightly below +19 ° C at night. At the same time, the sea temperature rises to +23 ° C, this allows you to spend most of your vacation on one of the Montenegrin beaches, only occasionally getting out on excursions.
Montenegro beaches
This country boasts a variety of beaches. In different parts of Montenegro, you can find sandy beaches, which are very popular with mothers vacationing with small children. Most of these places are concentrated in the southern part of the country, primarily the Budva Riviera.
Vacationers in the north of Montenegro will be a little less lucky, instead of beaches there are concrete slabs or platforms, but direct immersion into the clear waters of the Adriatic Sea is provided. In addition, some of the beach areas are covered with very small pebbles that resemble buckwheat. The positive thing is the cozy location of the beaches in bays, protected from wind and waves..
Festivals
The beginning of summer coincides with the opening of the festival season in Montenegro. The most famous is the music festival held in Budva and gathering musicians from all over the planet. The competition for this grandiose cultural event is the dance festival organized here..
Photos of rest in Montenegro